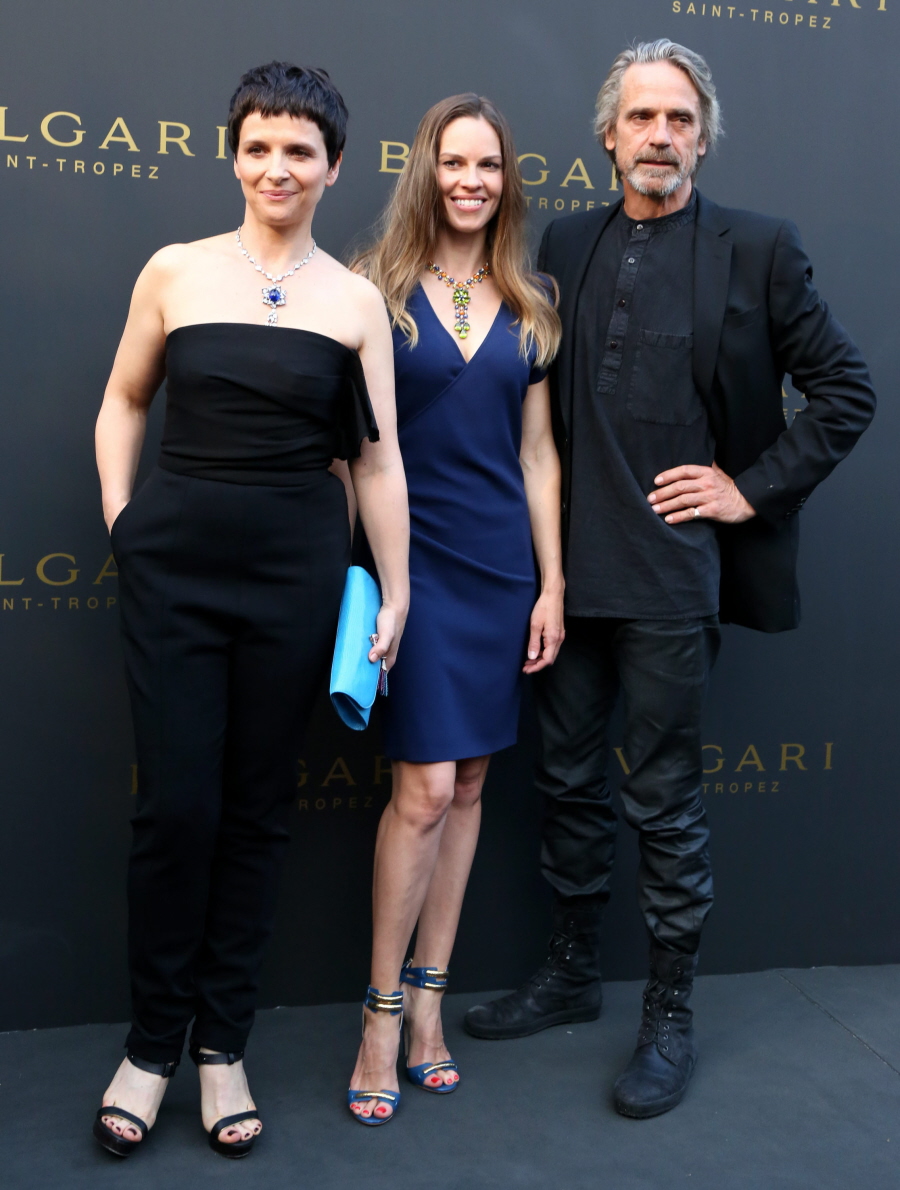 Here are some photos of Juliette Binoche, Jeremy Irons and Hilary Swank two days ago in Saint-Tropez. They were the celebrity attendees at the "official opening" of a new Bulgari store. Clive Owen used to do these paid appearances for Bulgari several times a year. I wonder what happened to his Bulgari deal? WHY AREN'T YOU CLIVE OWEN, HILARY SWANK?! But that's not the point of this particular story. The point is that Juliette Binoche – who I love and adore as a person and as an actress – has gotten a rather dramatic haircut. This is how her hair looked in February: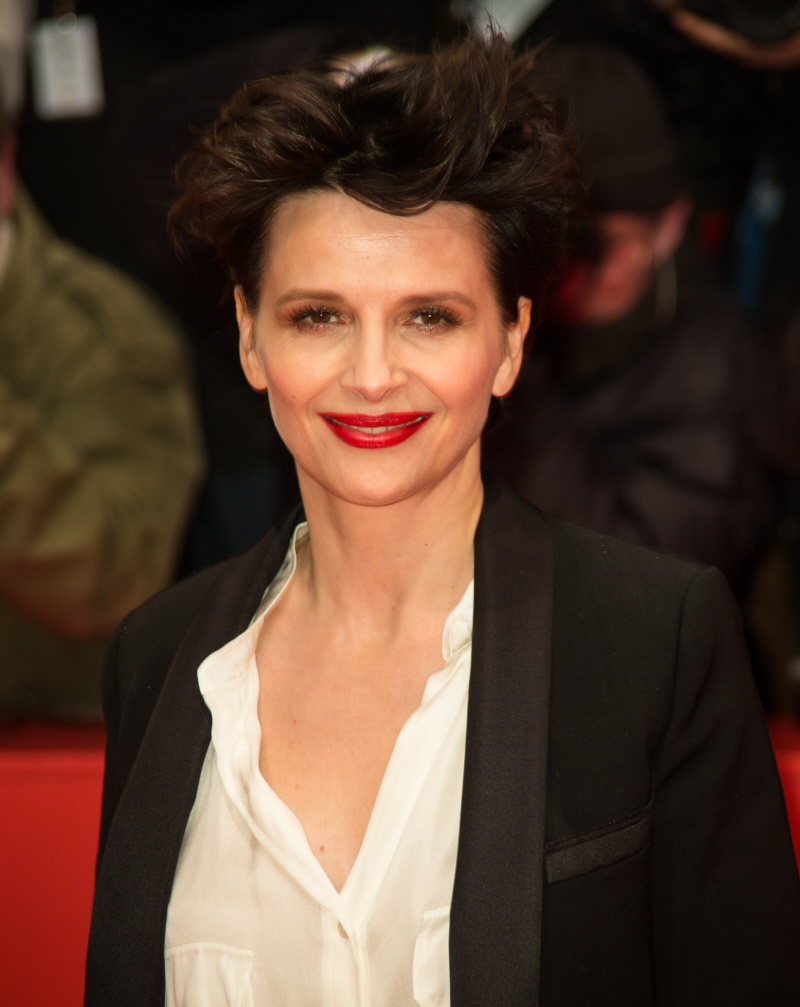 Pretty standard, for Juliette. For as long as I've been following her career, she usually has shorter hair, which is fine by me because of her magnificent face. Her crazy-beautiful face allows for pretty much any hairstyle she wants. But this… this… what should I call it? And "extreme pixie"? I don't know about this. I think Juliette may have (GASP) made a styling error. Not only is this unflattering, but it also looks like a really cheap wig.
A few other, random points about these photos:
*It's impossible to NOT look creepy standing next to creepy Jeremy Irons.
*I love cabochon sapphires. Like, I want to marry them and have cabochon sapphire babies.
*I loathe Juliette's jumpsuit too. It makes her look so flat-chested and the midsection is a disaster. She has a nice figure, this does nothing for it.
*Is this Hilary Swank's only paycheck in 2013? How in the world did she get this gig? I imagine Bulgari paid her, of course, but why did Bulgari even ask her to come to this store opening? So weird.
*God, Irons is so creepy. In every photo, he looks like the kind of man who would marry his son. For tax purposes, of course.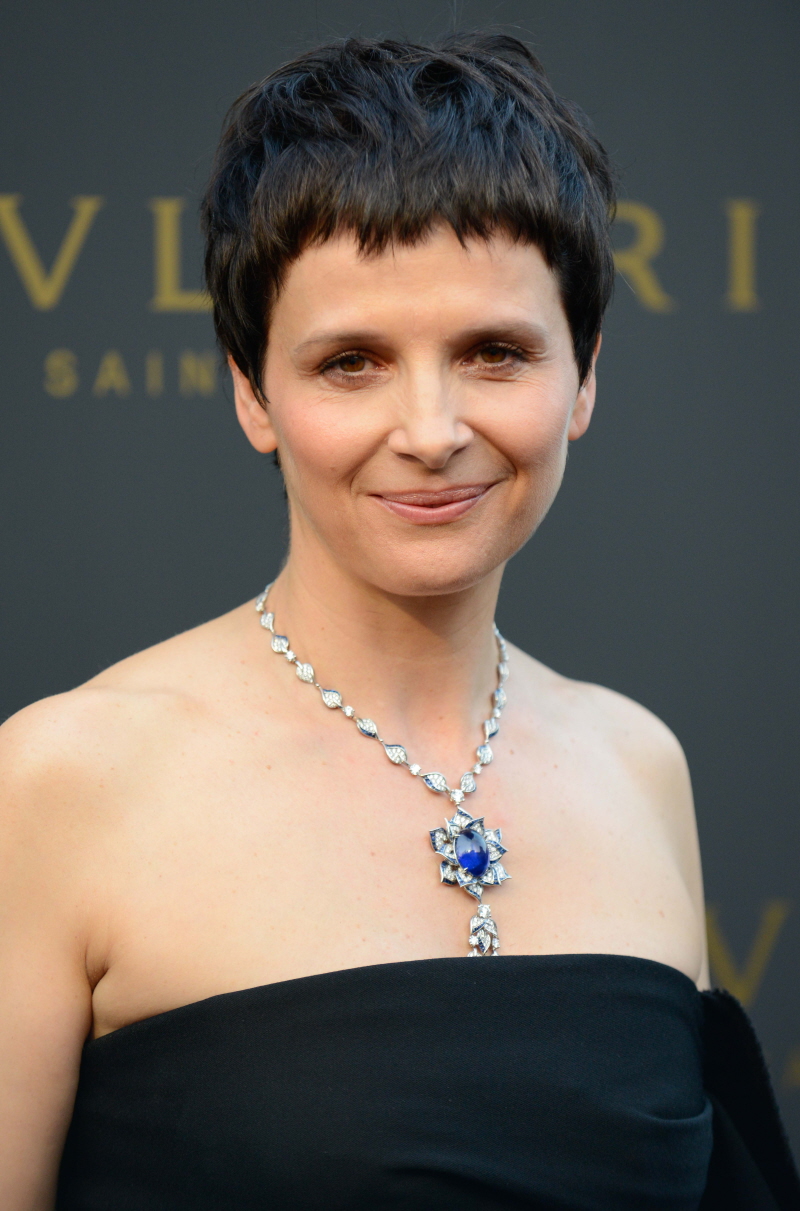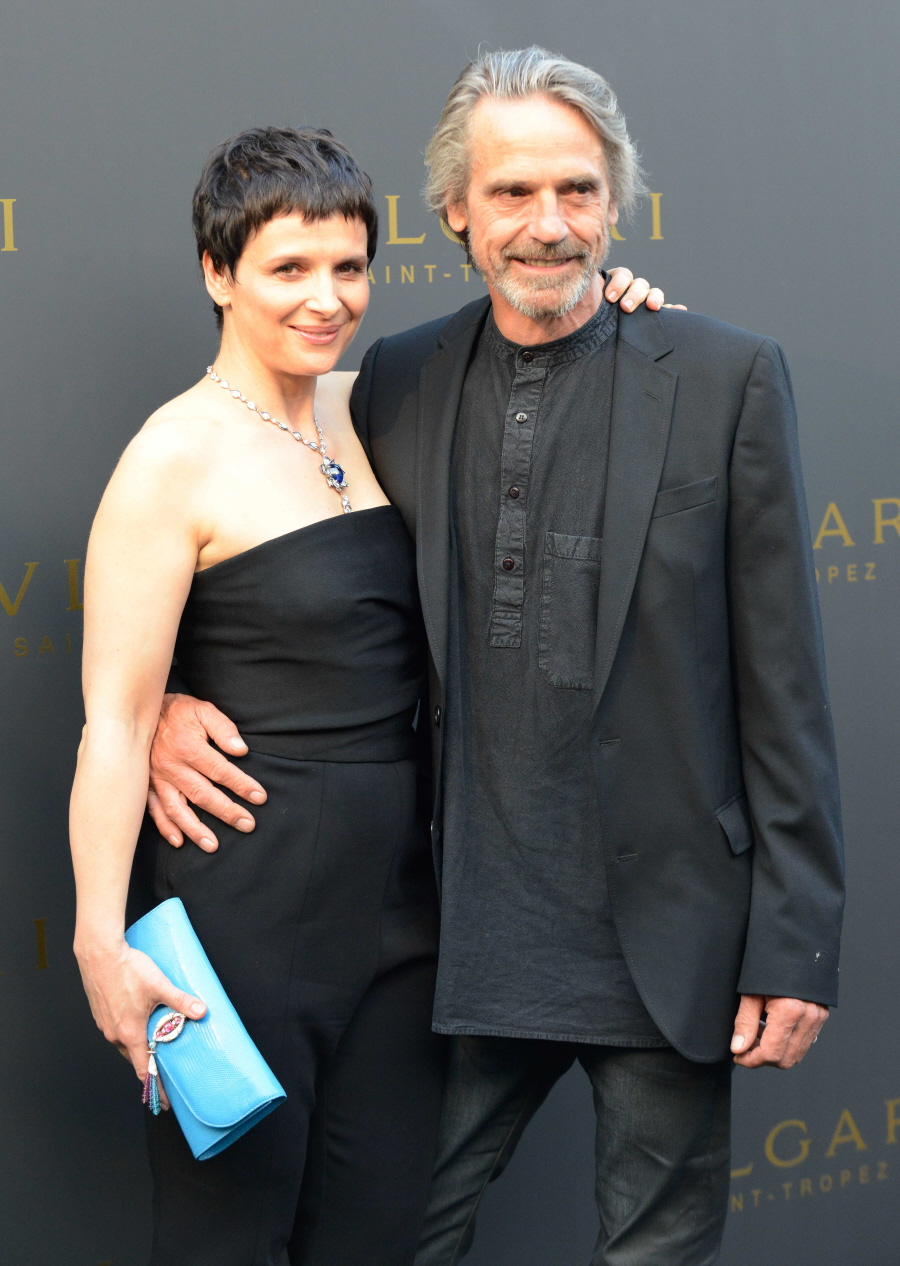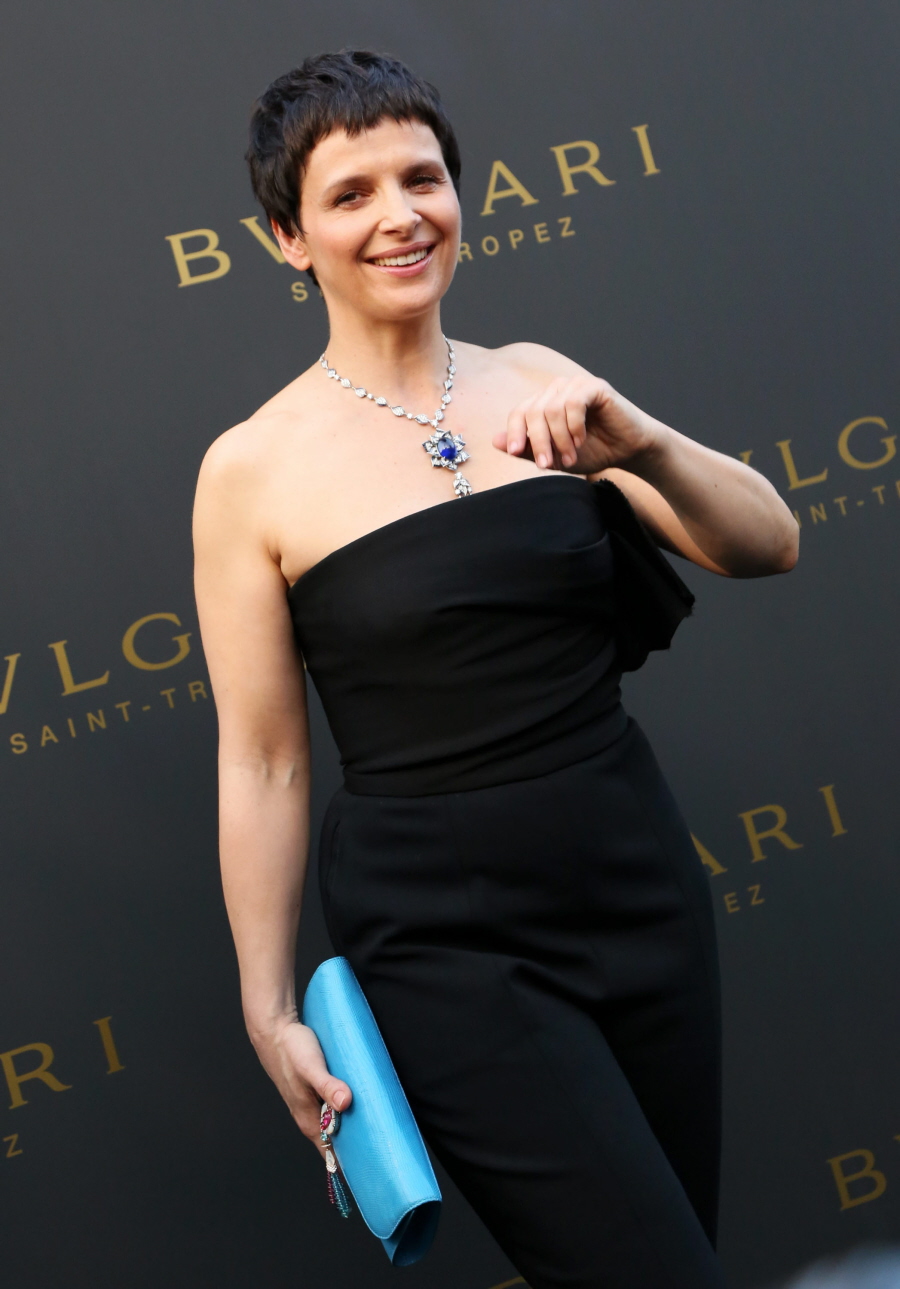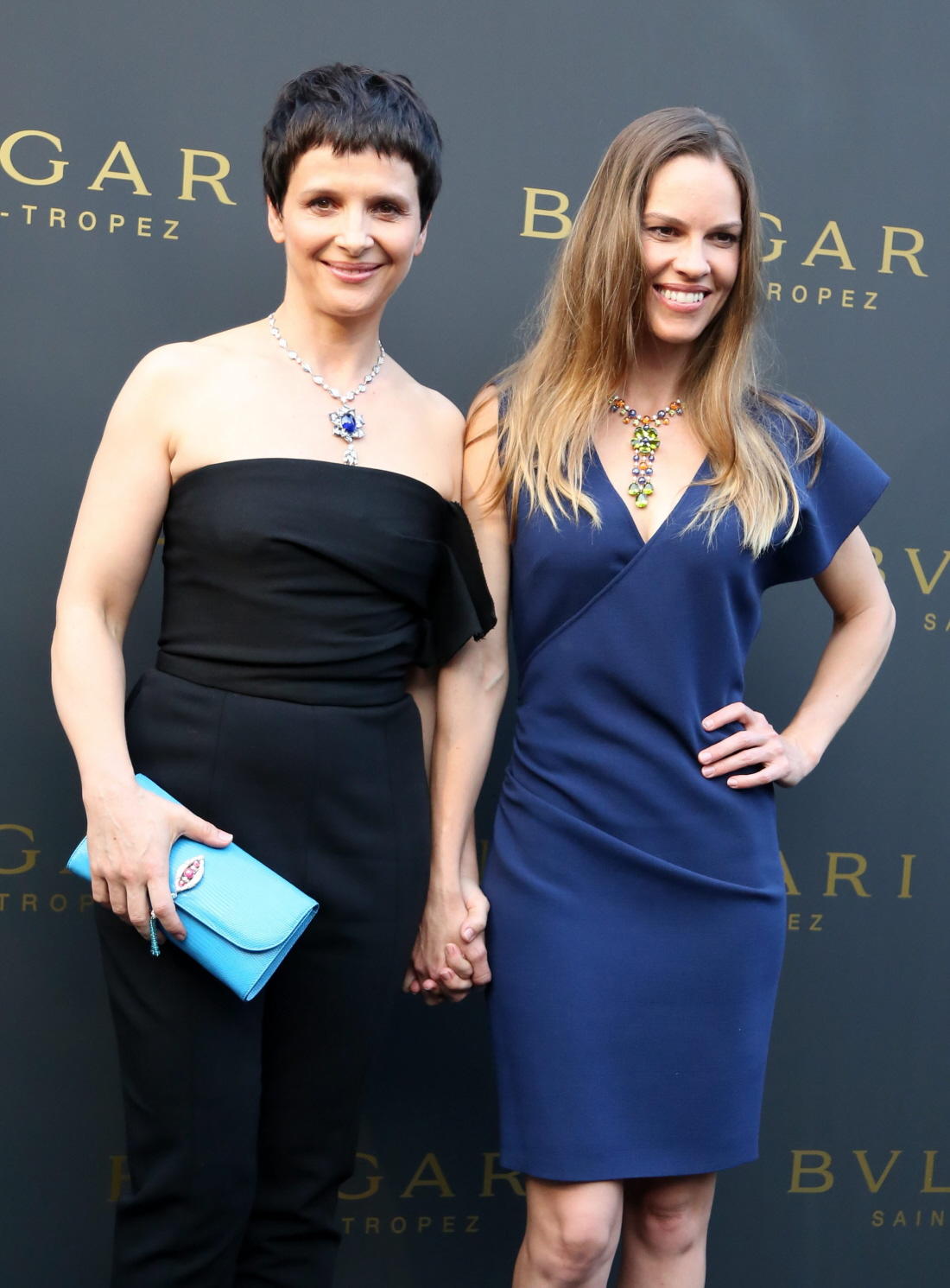 Photos courtesy of WENN and Fame/Flynet.