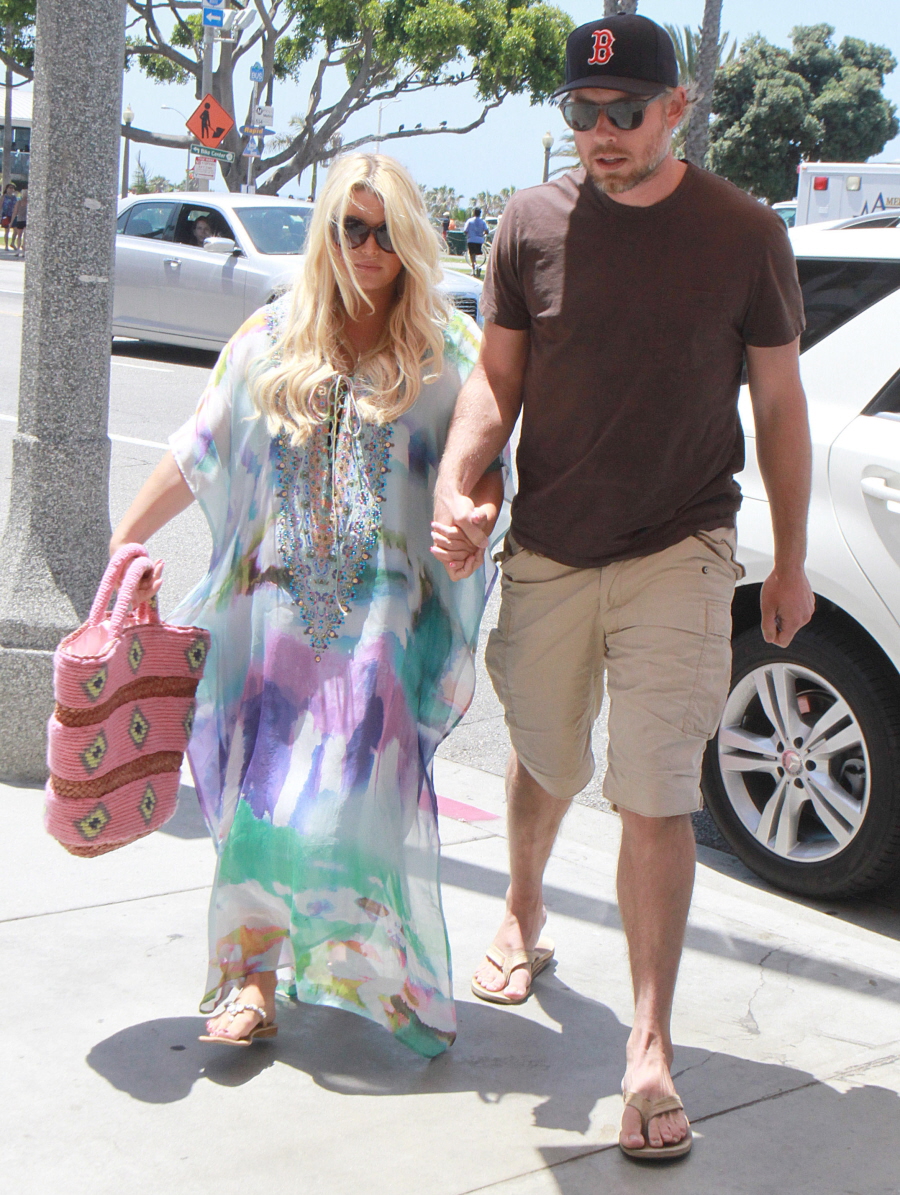 I've spent a lot of time hatin' on Jessica Simpson's fiancé Eric Johnson. To be fair, Eric really doesn't DO that much. He plays golf. He takes Jessica out to eat. He keeps getting her pregnant. He tries to breathe through his mouth when she drops one of her nuclear farts. Rinse and repeat. But I have come around on Eric slightly. Jessica seems very happy with him, he seems like a hands-on father and he does seem to genuinely love Jessica (and her bank account). Perhaps it's possible that Jessica and Eric are perfect complements to each other? Perhaps. I think it helps that Jessica looks at Eric and she genuinely thinks, "Wow, I scored such an amazing guy!" Which might explain why SHE gave HIM a push present after SHE gave birth to their son Ace Knute:
Jessica Simpson may have done all the work while giving birth to son Ace Knute on June 30, but it was her baby daddy Eric Johnson who got the push present! While Eric gave Jessica flowers after welcoming their second child, Jessica decided to splurge on her fiancé with an 18K gold Panerai watch and a custom-made leather biker jacket by John Varvatos. Since Jessica is pals with designer John, she got the jacket for cost, but insiders say she ended up dropping $42,000 on the watch – which she had engraved with the special message "Today, tomorrow, forever yours."
[From Star Magazine, print edition]
Only Jessica would go all-out on a push present for her baby-daddy when he only got her flowers! I mean, I know many of you hate the idea of "push presents" or maybe you just hate the term "push presents". But it comes from a culturally historical place – it's been very common for centuries for the new father to give his wife (or as they said in the olden days, "baby-mama") something significant to mark the occasion of the birth of a child. There's no real need to give the father something special… you just gave him a baby, you know? You pushed that sucker out after carrying the kid for nine months. You deserve a piece of jewelry. HE does not.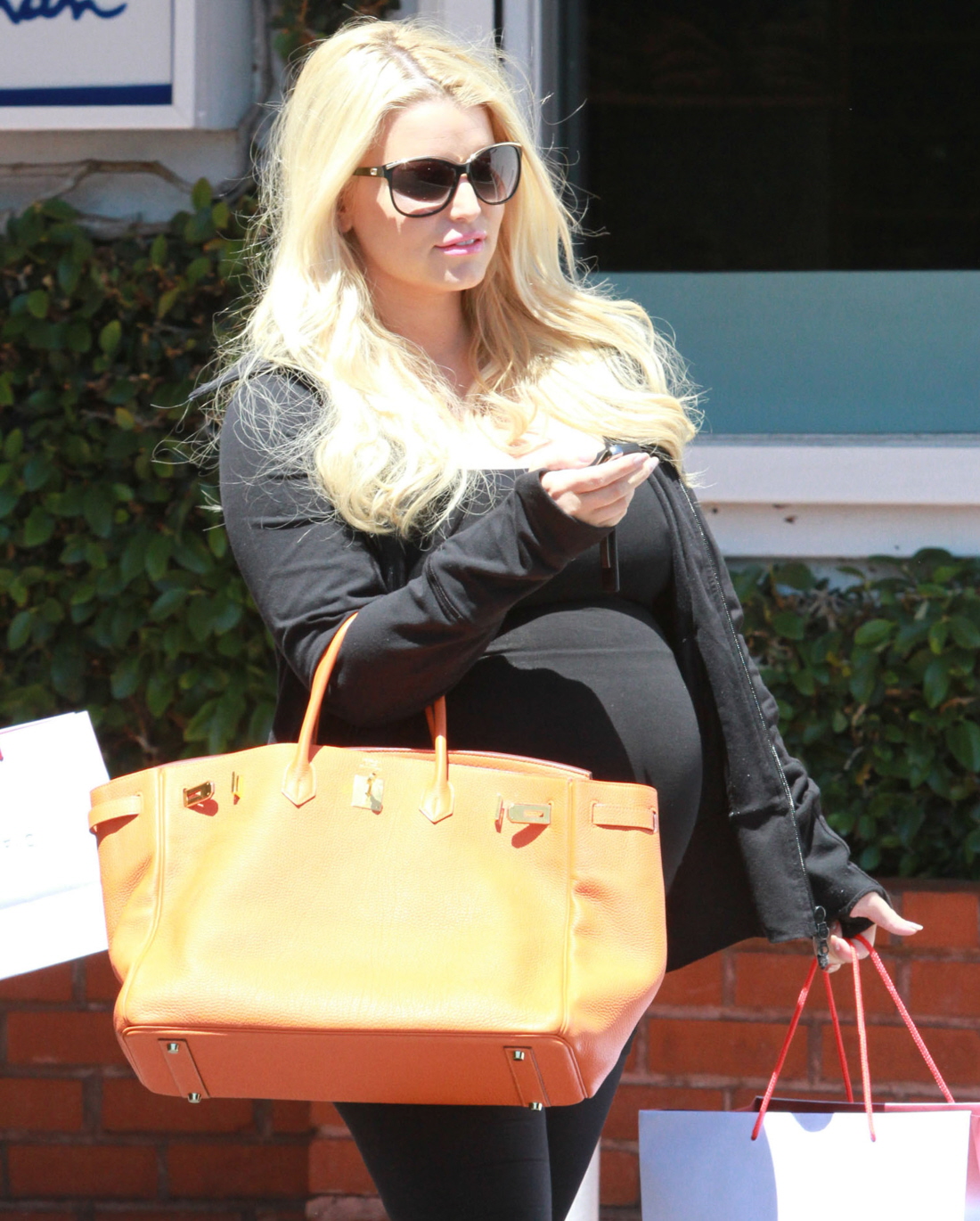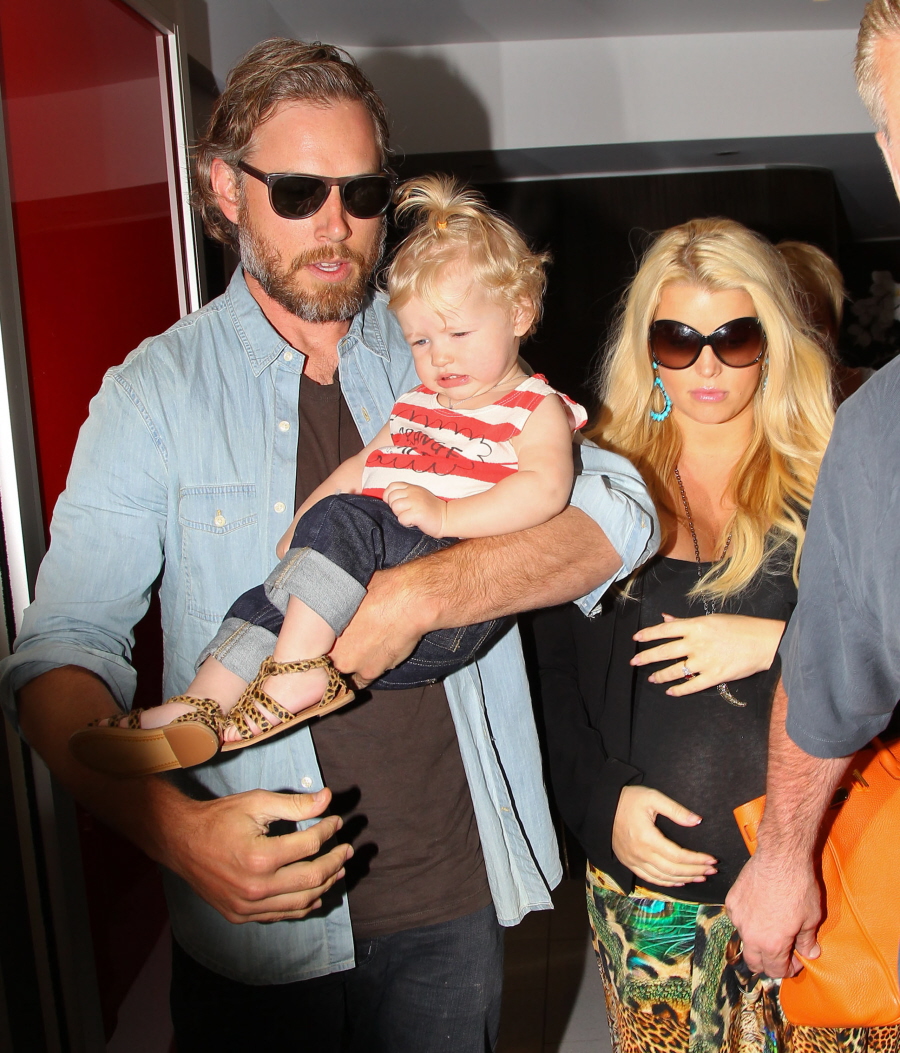 Photos courtesy of Fame/Flynet.