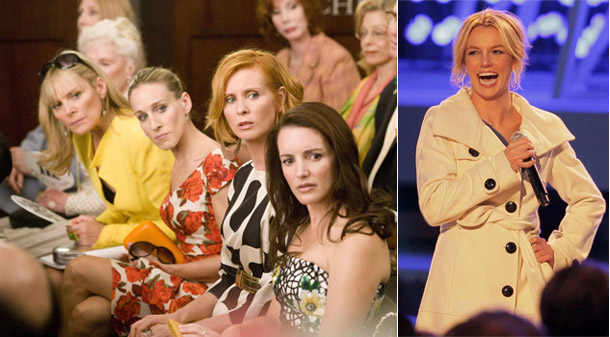 Britney Spears might be heading to New York for an acting role. Sarah Jessica Parker thinks she'd be an excellent addition to the next Sex and the City movie.
The SATC actress thinks the Womanizer singer would be perfect in the eagerly anticipated sequel to last year's hit film, says Heat magazine.

It seems Britney who made her cameo on US TV show How I Met Your Mother last year would play a young relative of SJP's character Carrie Bradshaw.

Sarah Jessica told friends: "My idea is to have someone like Britney Spears move to New York as my cousin or niece and Carrie would show her the ropes."
I can see how this would pan out – Britney would play a small town girl (she's not that good an actress, no way she'd be able to lose that twang) whose journey is similar to the other girls arrival in New York 20 years previously. Maybe we could have flashbacks for the main characters with bad 80s fashion.
The next Sex and the City movie might need some celebrity draw card – the last one, while earning over $400 million at the box office, just wasn't that good. I was desperately looking forward to this film, obviously I wasn't the only one, but personally felt it fell way short of the hype. It earned just a 50% aggregate critics rating on Rotten Tomatoes. Reviews just don't predict box office success though, as we've seen time and again.