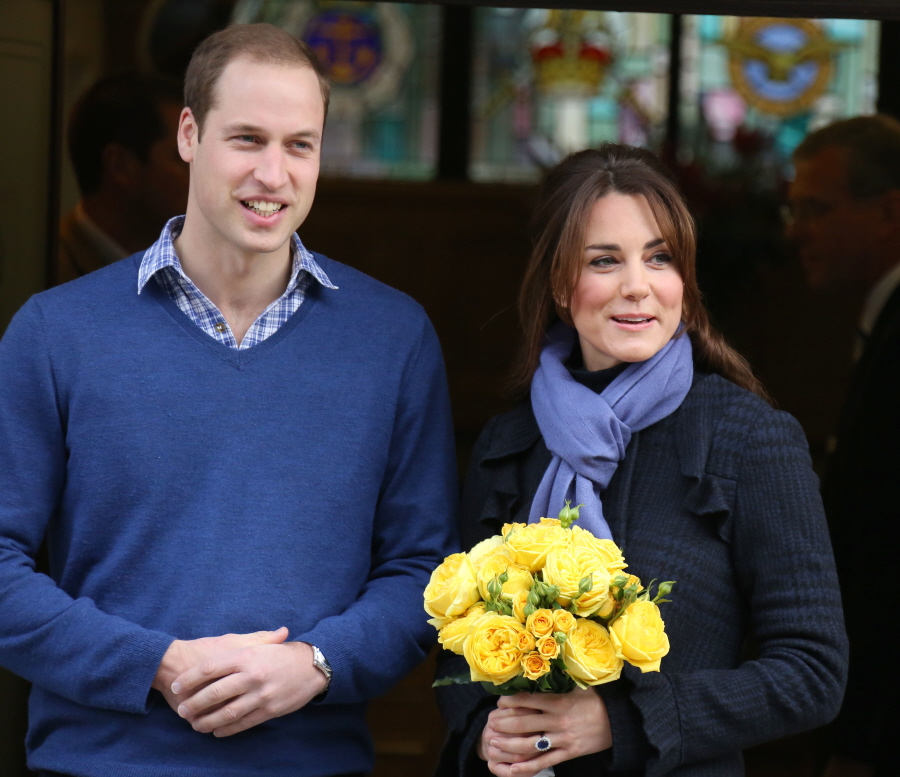 Baby Crumpets isn't here. I really, really thought for sure that we would have a royal baby "crowning" this weekend. Well, it hasn't happened. Yet. I guess there's still half a Sunday left, so maybe it will happen overnight and we'll get news tomorrow morning? I don't know. Let's hope. And for all of those conspiracy theorists who think it's possible that Kate gave birth and no one said anything… while I don't doubt that's what Prince William would have loved to do, I don't think that's allowed constitutionally, you know? This baby is the heir. There's protocol. And the palace keeps saying that they will issue a statement when Kate does go into the hospital.
So, what's going on right now? Well, we aren't even completely sure where Kate and William are right now. But people have theories. Some highlights of various reports going around:
*It's thought that on Friday, Kate and William traveled from Bucklebury to London, where they're back to staying at their Kensington Palace cottage. KP is just two miles away from St. Mary's Hospital, where Kate is due to give birth.
*Per People Mag: "William is now using up vacation time rather than going back to North Wales for his next round of shifts as a helicopter rescue pilot. He is expected to be on parental leave once the baby is born." How much vacation time does William get? Because he seems to get an awful lot of "vacation time".
*Queen Elizabeth still doesn't give a crap about this baby if the baby dares to interrupt her holiday plans. The Express says that no matter what, the Queen is going on holiday to Scotland and she leaves at the end of this week. If Kate doesn't give birth soon, the Queen won't meet the baby until October!
*The Express also says that William and Kate are not going to bring the baby to Scotland this year no matter what (usually the royal family spends August & September in Scotland).
*Everyone is still going with the story that Kate was never lying about her due date, that she was always due "mid-July" and that she is currently several days overdue.
*William "will resume royal duties next month, undertaking 'one or two' engagements." That IS how he sees his royal duties, isn't it? One or two engagements a summer. Sources also say William will "make a decision" about whether or not to leave the RAF next month because his tour of duty doesn't officially end until September. So, after his paternity leave, he'll have to go back to work for about a month I guess.
*It's being said that Kate really does not want to be induced because she was hoping for "as natural a birth as possible."
*The journalists outside of St. Mary's are nutting up. Seriously, have you watched CNN or E! News' updates? They are so bored and it's so expensive to wait out there for weeks on end. I think most of those journalists must go out drinking together at night.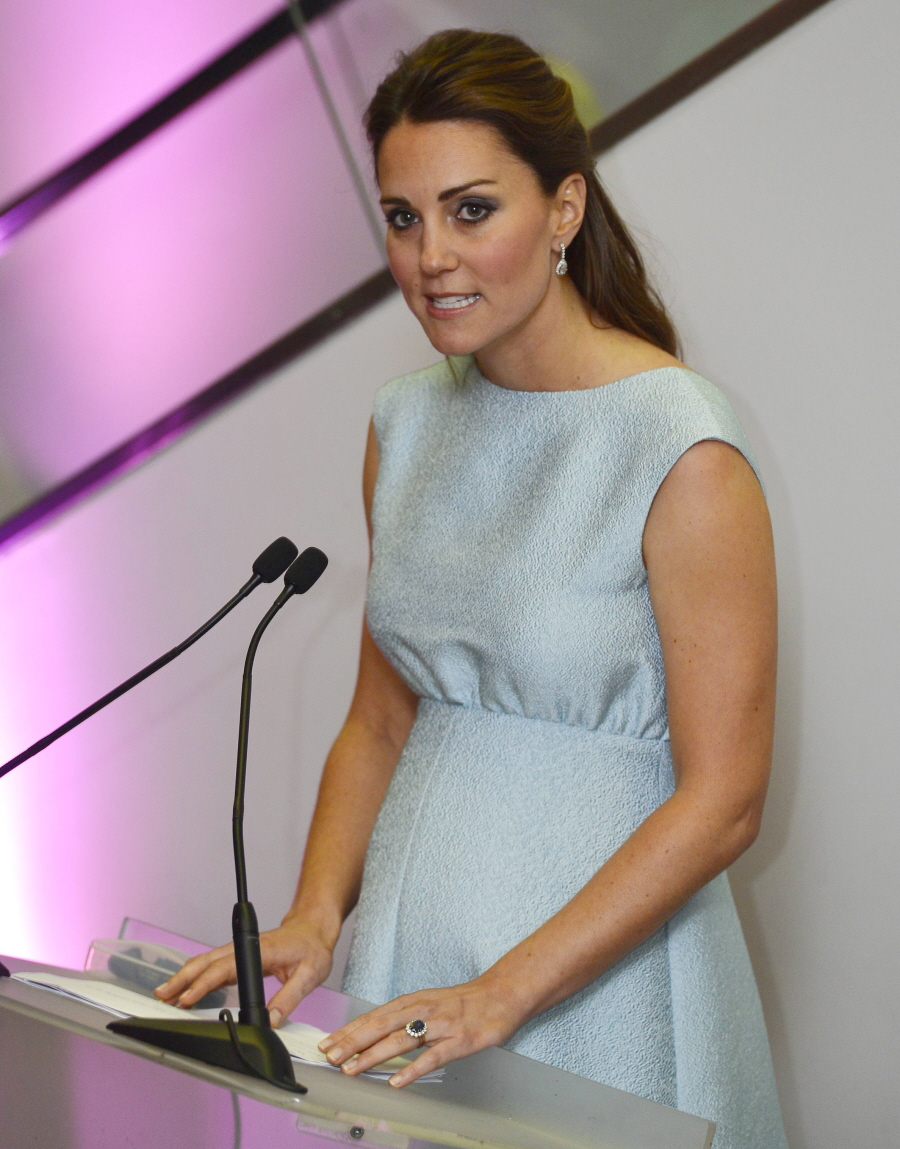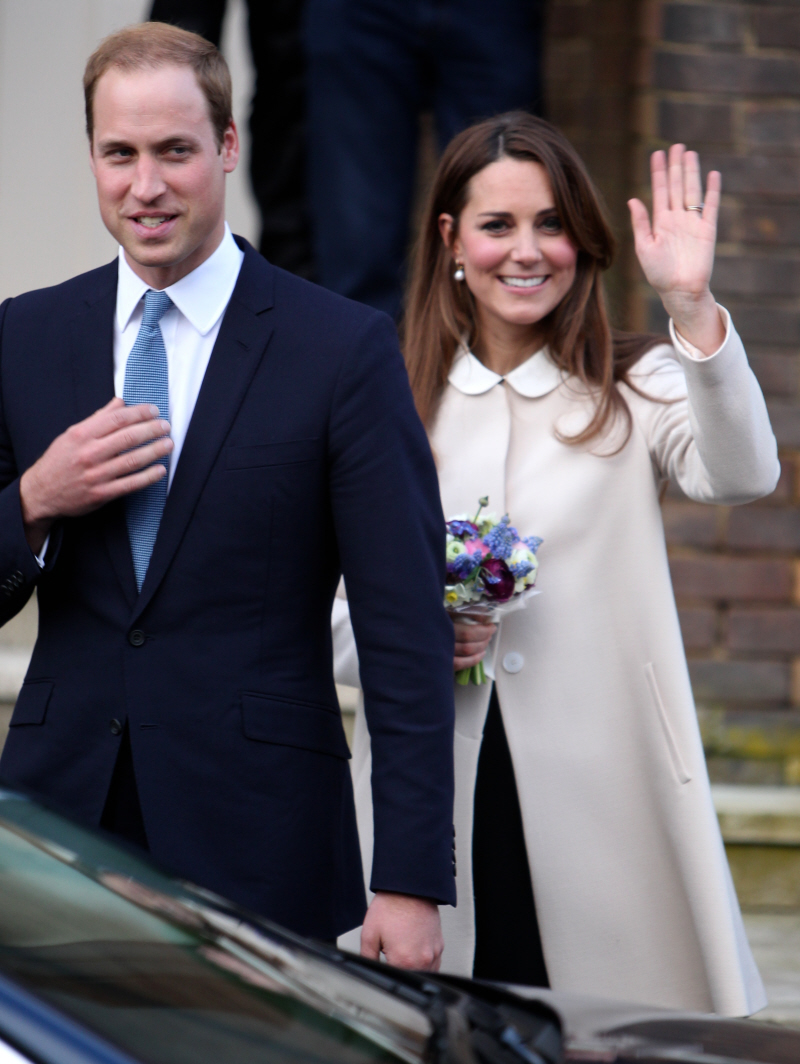 Photos courtesy of WENN.