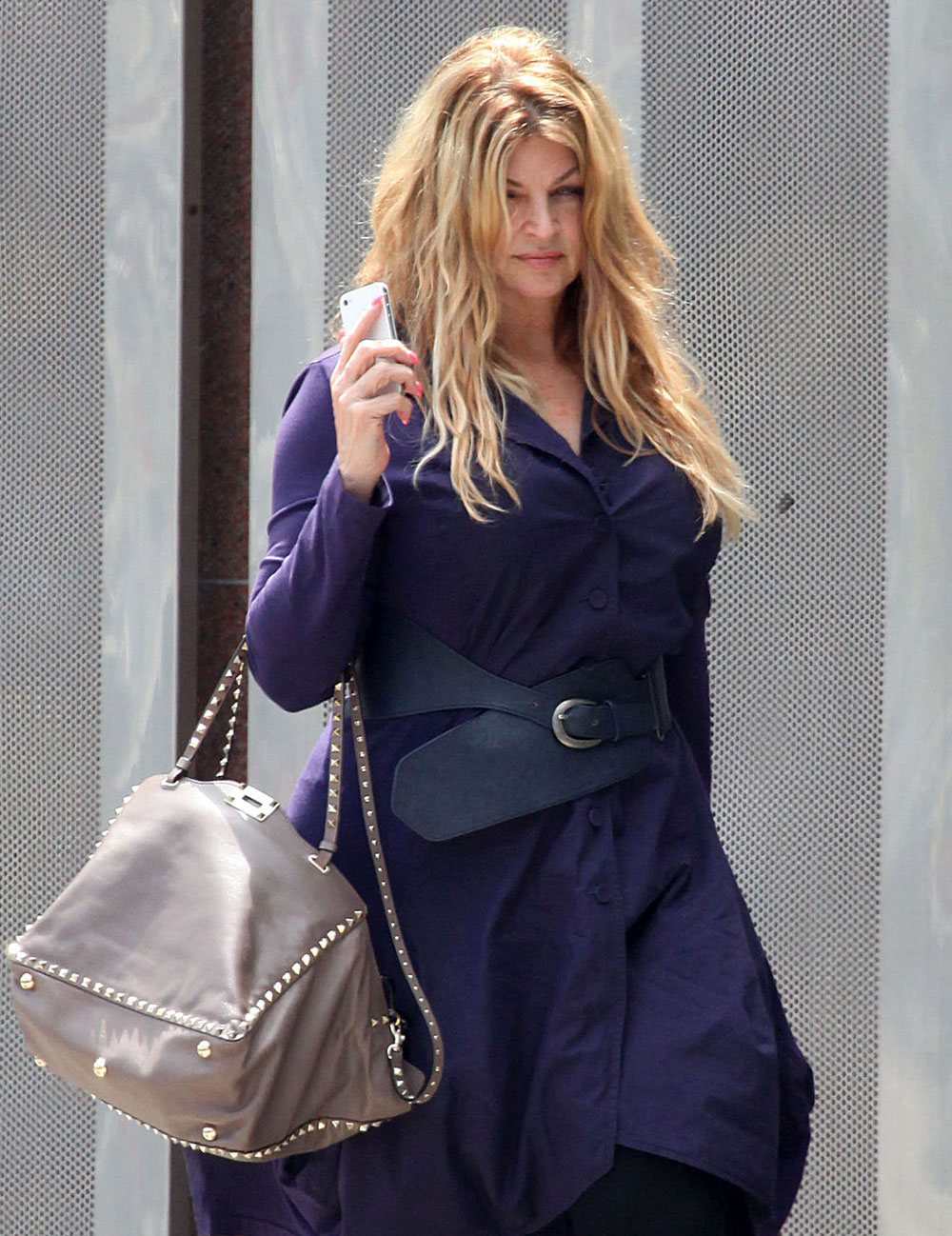 Kirstie Alley hates the paparazzi. She doesn't have much career to speak of so she's not a big target, but when she gains weight the paparazzi know that the Enquirer will buy the pics for an easy cover story. At least that was the case a few years back when she was in hiding prior to her DWTS gig. I just went on a little memory lane trip of the Enquirer's Kirstie Alley cover stories. It amused me for a while so I thought I'd share: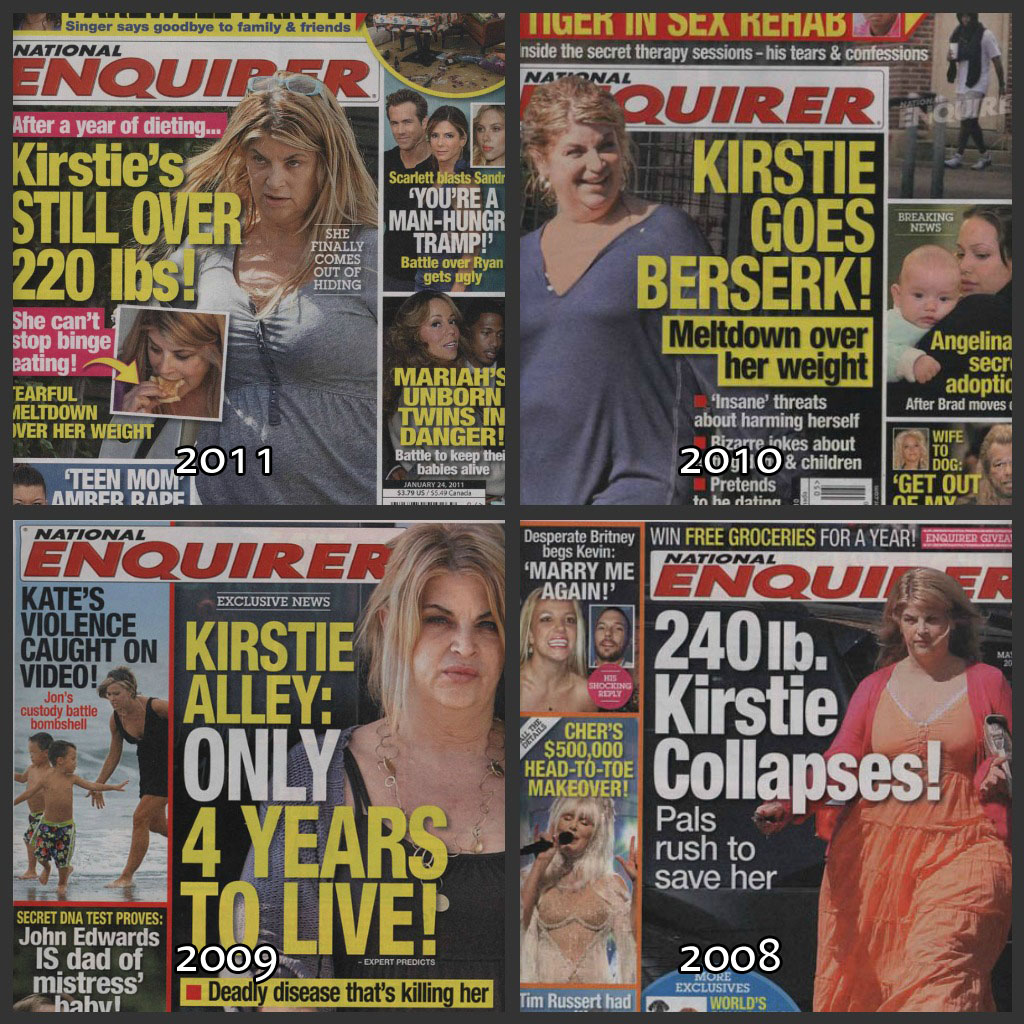 She always looks so pissy in paparazzi photos, unless she's lost weight, is gussied up and is hanging on some young guy. Case in point, Jonathan Knight from NKOTB. (This photo is from 2011)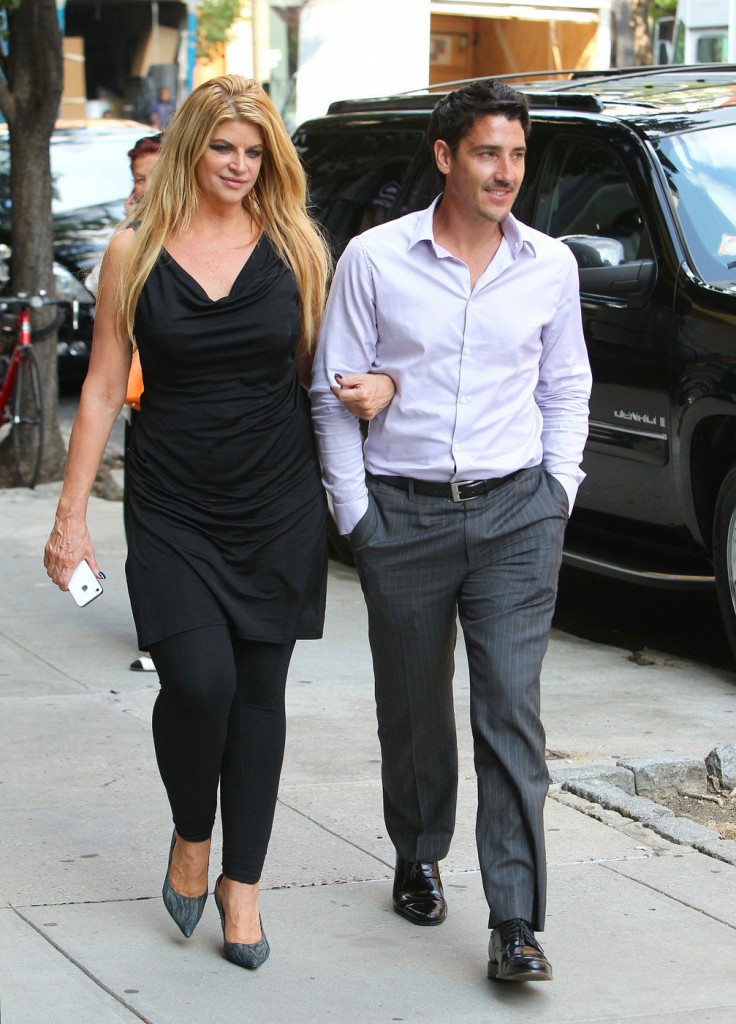 Yeah, that Kristie just hates the paparazzi, unless they're summoned to help her promote something. Anyway she's apparently just heard the news that Kanye West beat up a photographer and she was positively giddy about it.
I love that Kanye went all whack on that asshat Paparazzi… too bad he didn't whip his ass with his hat!' GO KANYE!!

— Kirstie Alley (@kirstiealley) July 23, 2013
"@NicLimits: @kirstiealley you're just saying that because you hate them lol" that is true ..:)..I applaud anyone who takes a swing at em

— Kirstie Alley (@kirstiealley) July 23, 2013
Kirstie is also tweeting thinly-veiled Scientology nonsense about how about 15% of people are "operating on evil intentions and hate" while "80ish percent of mankind is geared to goodness and creation instead of destruction" Notwithstanding her poor math skills, how is it good and kind to beat up photographers again?
Also, how is it kind and charitable to systematically shut out an old friend just because they're leaving your cult?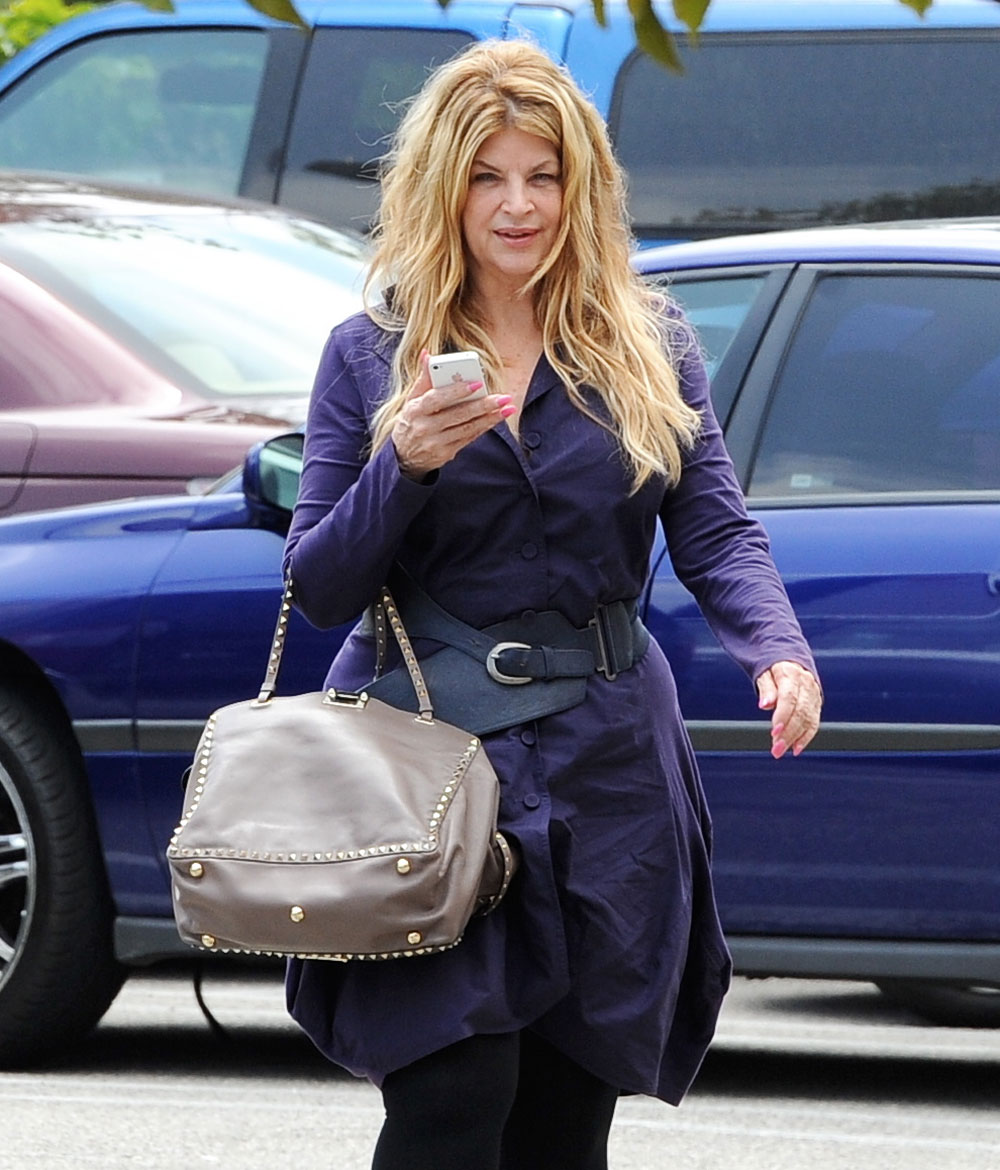 Photo credit: WENN.com and PCNPhotos