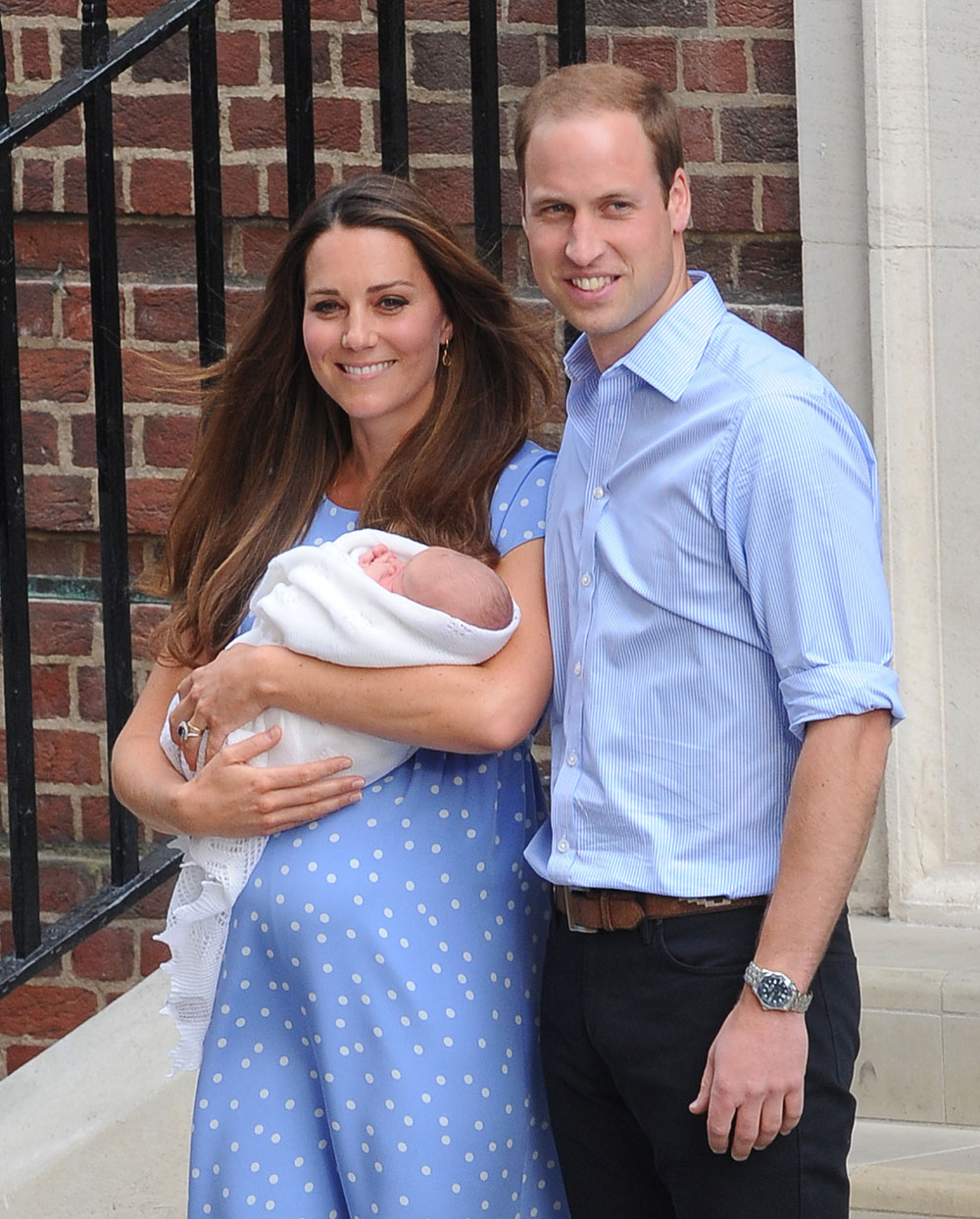 Prince William and Duchess Kate emerged from St. Mary's Hospital in central London today to debut their baby boy, the third in line for the throne. The couple looked elated yet tired in matching baby blue while the crowd cheered and countless photographers snapped photos. The baby moved his little hand behind the blanket although he didn't cry or fuss. It was all very sweet and you could tell how happy and relieved everyone was. William said that their newborn had "a good pair of lungs on him" and joked that "He's got way more [hair] than me, thank God."
Prince William and Kate have introduced their newborn baby boy to the world.

The Duke and Duchess of Cambridge emerged from a London hospital on Tuesday with their newborn baby boy, presenting the world with a first glimpse of the prince who is third in line to the British throne.

A smiling Kate, wearing a baby blue polka dot dress, carried the future monarch outside St. Mary's Hospital in central London so that he could be photographed by the dozens of international press members waiting outside.

William and Kate, both 31, stood with their first child in front of the hospital's Lindo Wing, just as William's parents, Prince Charles and Princess Diana, did with him in 1982 and brother Prince Harry in 1984.

Kate, who said she felt "very emotional," passed the baby to her husband, who appeared relaxed and joked with reporters.

"He's got her looks, thankfully," William said. "He's got a good pair of lungs on him, that's for sure."

William added: "He's a big boy, he's quite heavy," and laughed when a reporter asked him about the baby's hair.

"He's got way more than me, thank God," he said.

"It's such a special time," Kate said. "Any parent will know what this feels like."

The couple re-entered the hospital to place the child in a car seat before re-emerging to get into an SUV. William drove the couple away — palace officials said they will head to an apartment in Kensington Palace from the hospital.

Earlier Tuesday, William, Kate and the baby received two sets of visitors — first was Kate's parents, Mike and Carole Middleton, followed later by Charles and wife Camilla, Duchess of Cornwall.

Charles called the baby "marvelous," while a beaming Carole Middleton described the infant as "absolutely beautiful."

The baby boy, whose name has not yet been announced, was born Monday at 4:24 p.m., weighing in at 8 lbs., 6 oz.
Congratulations to Kate and William! I'm so excited to hear the baby's name, but it may be a little while if they don't decide soon. The Queen has to sign off on the baby's name and she's leaving for her vacation on Friday.
Note by Kaiser: Eagle-eyed watchers may recognize Kate's dress – this looks like a blue version of the Topshop dress she wore several months ago, but it's not. It's a Jenny Packham dress! It's probably sold out already.
Here's video of them leaving the hospital. I love the moment at :50 when Kate hands the baby off to William and the crowd roars! At about 1:15 he speaks and admits that they're "still working on a name."
Here's video of William carrying the baby to the car.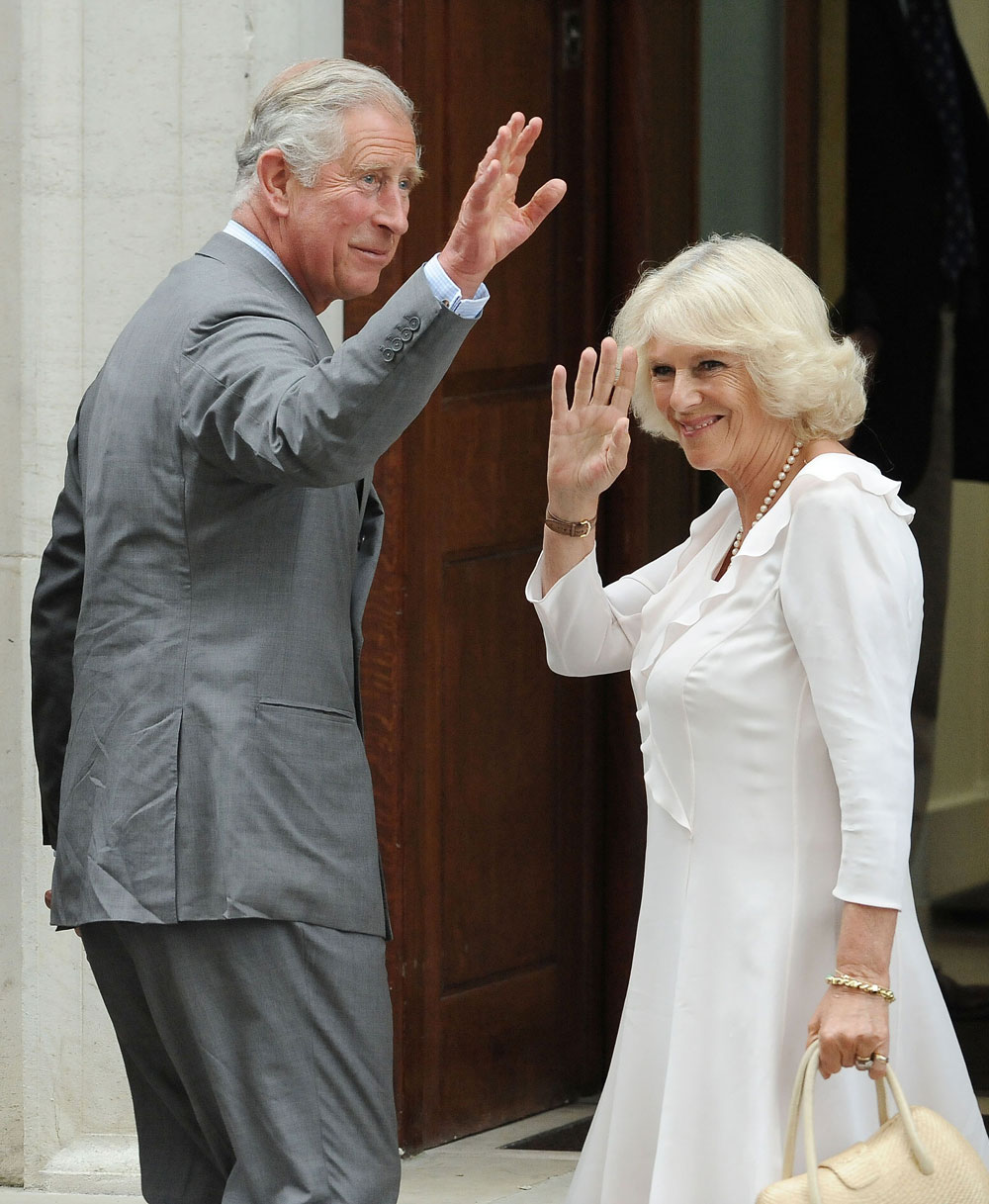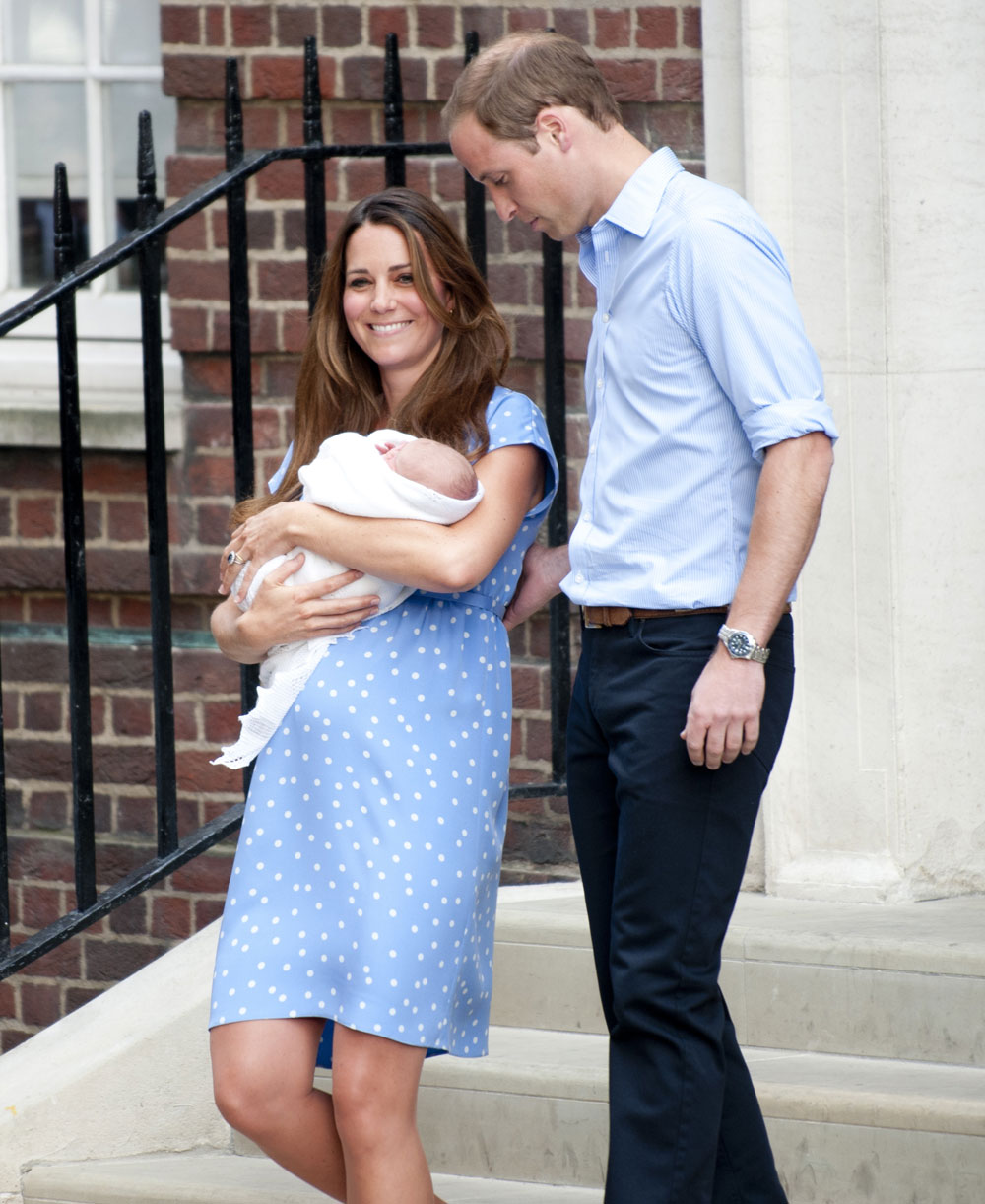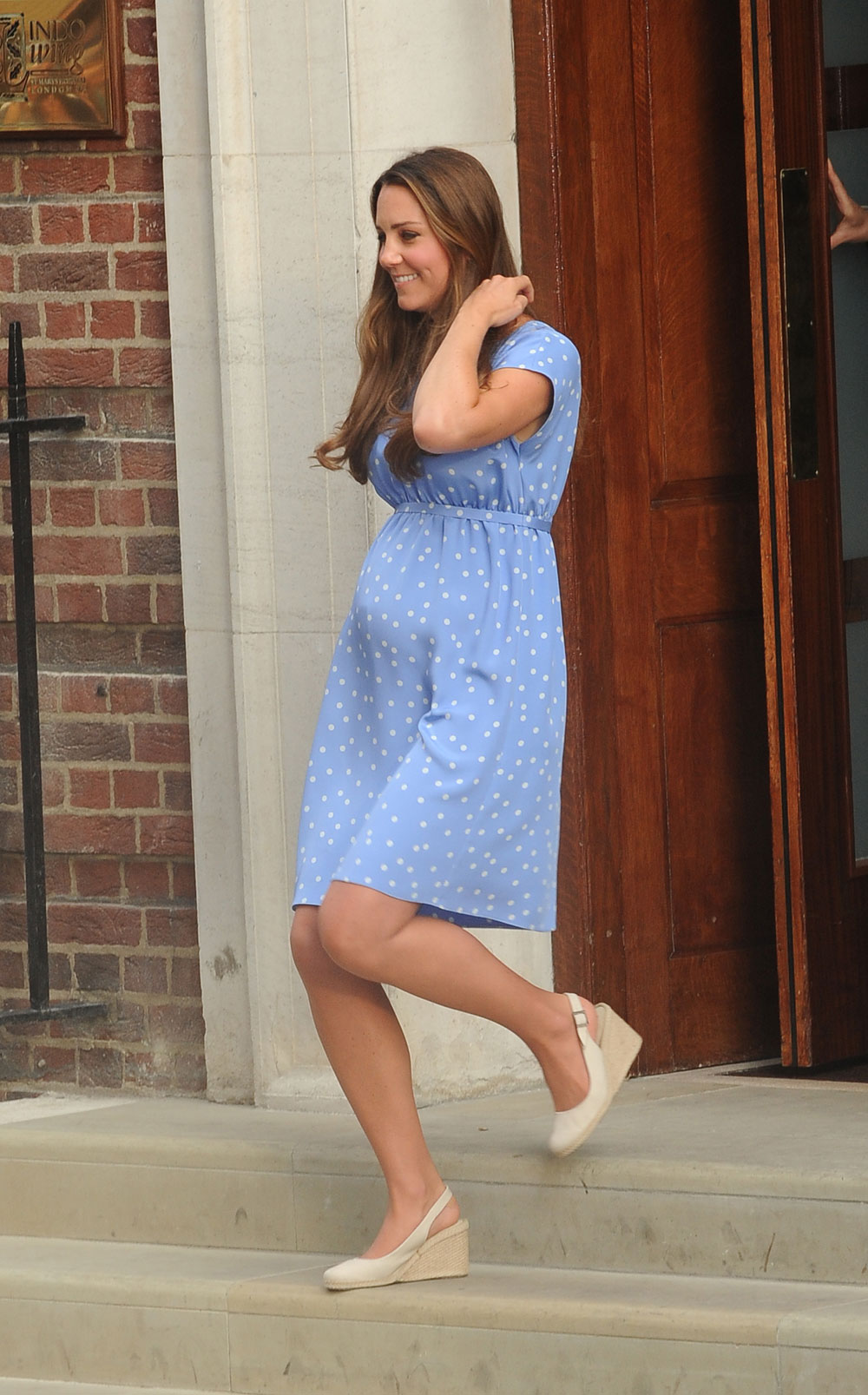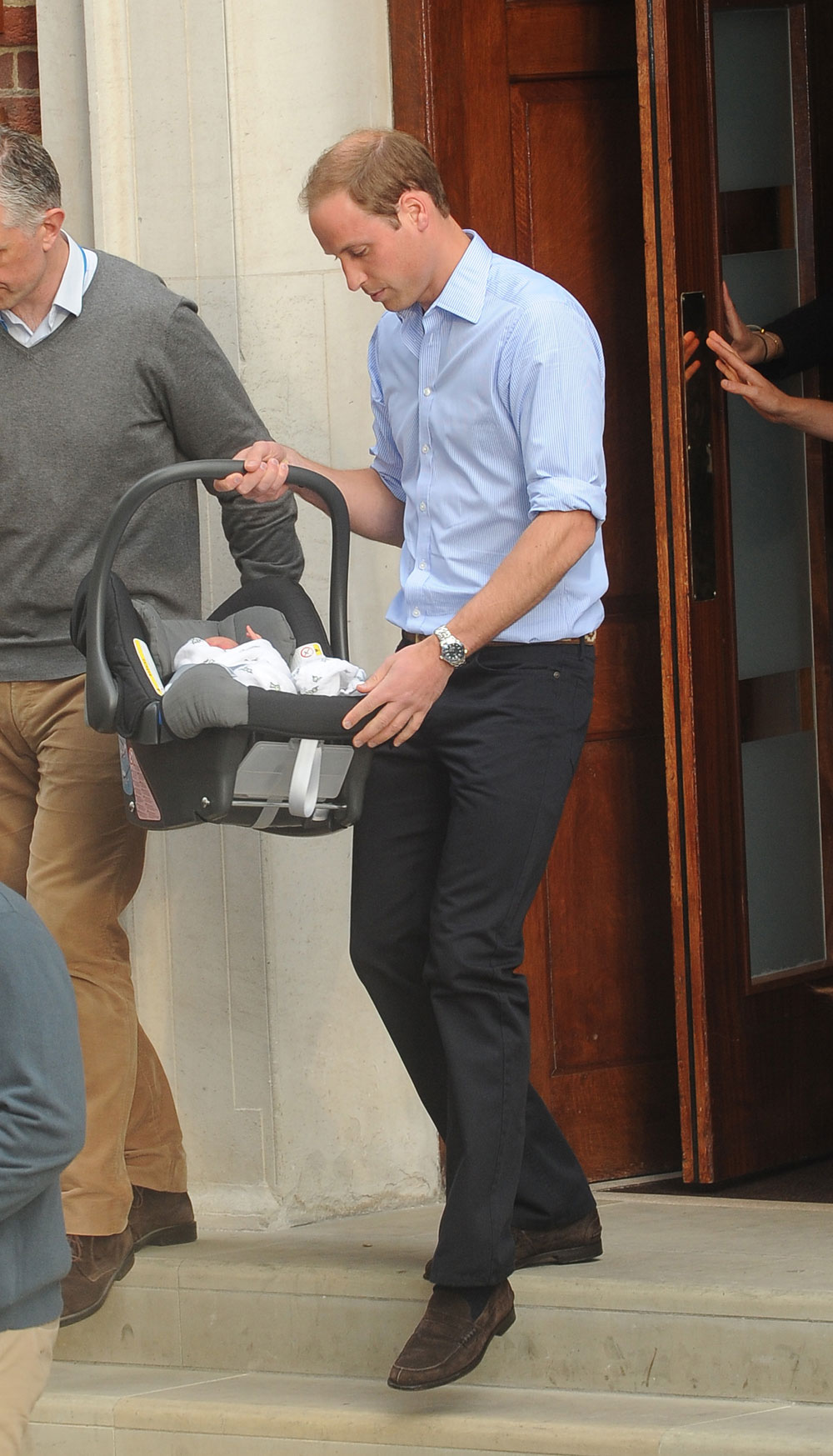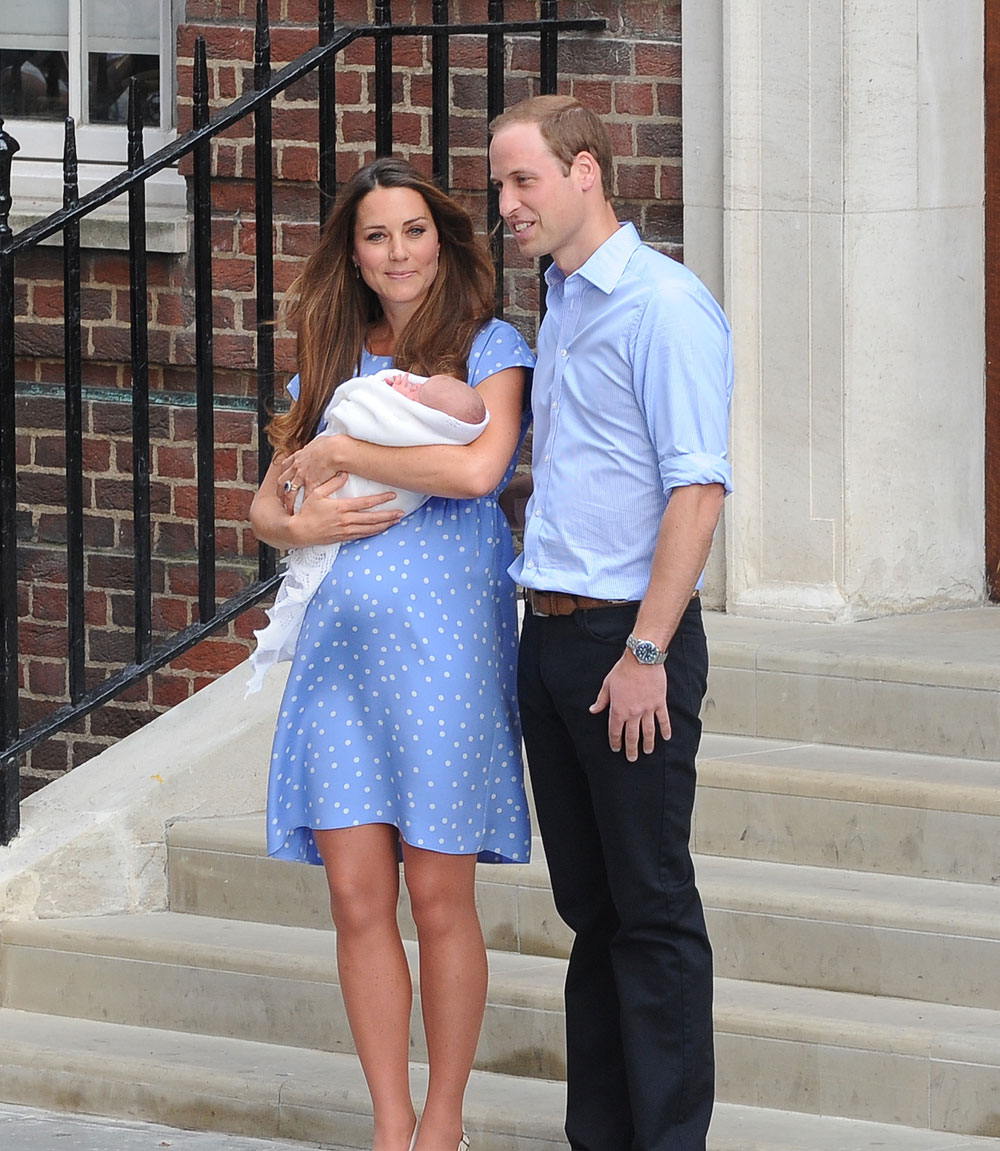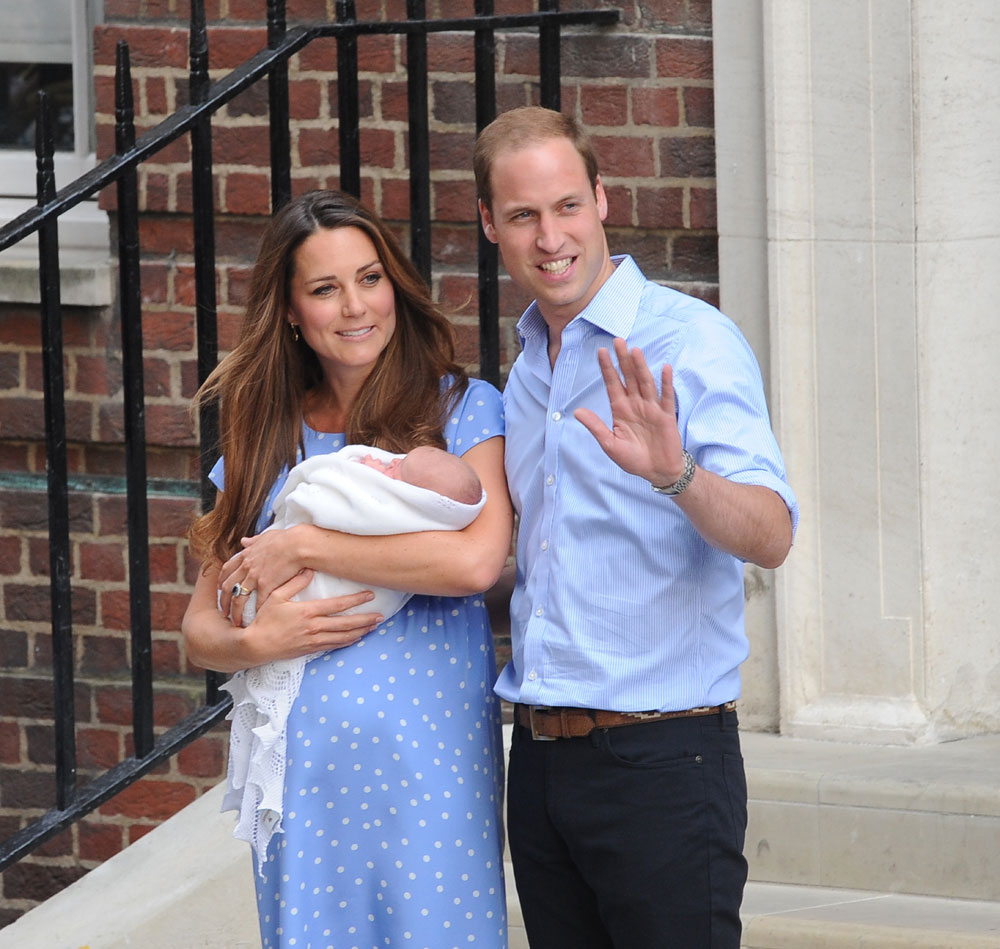 Photo credit: WENN.com and FameFlynet