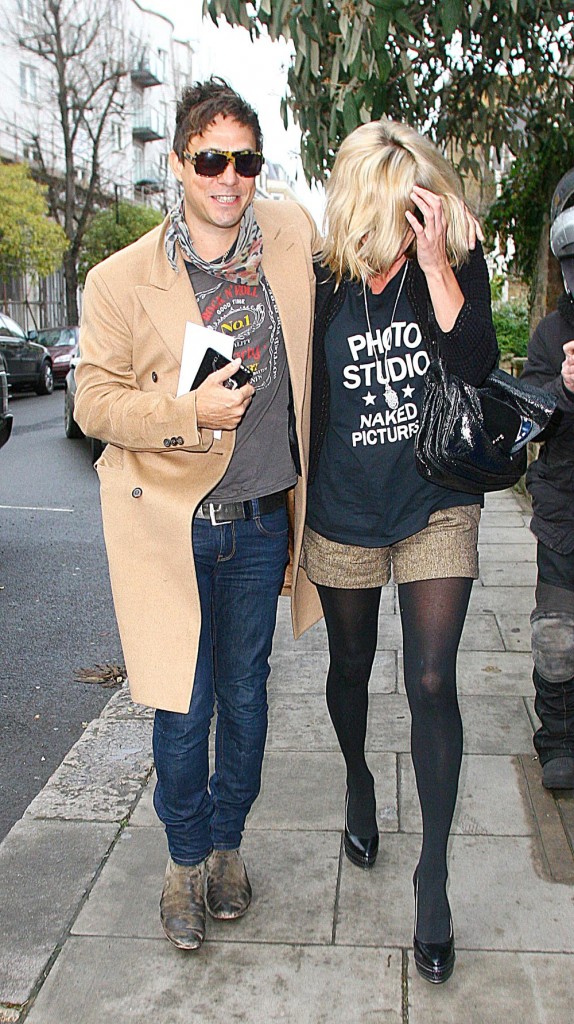 Hopefully Kate Moss isn't pregnant with her second child, because she's planning a massive party for her 35th birthday today, presumably with all the excesses a rock star girlfriend would enjoy.
A friend said: 'Kate and Jamie have had a difficult time this week over the arrangements.

'Kate wanted to involve her friends Sir Philip Green and David Tang in the arranging, but Jamie felt he should have a bigger say as he's her man.'

Jamie sat back and let Kate to sort out his 40th birthday surprise just before Christmas, so he thought it would be nice if he had a hand in the organisation this time.

'Kate hates a party that goes wrong, so she wanted to be in control. She wanted to spend her birthday at her favourite places – drinks at the Dorchester and dinner at the hotel's restaurant China Tang.

'But Jamie was more keen on going to her Cotswolds home to do something more private.

'The St John's Wood bash is something of a compromise, but still gives Kate the option of going elsewhere if she fancies it.'
Kate has traditionally held huge birthday parties, last year attempting to party for 34 hours, one for each year of her life. She managed 18. I like that, as someone who works in a competitive industry that values youth, she celebrates her birthday.
I can think of several reasons why Kate might be partying at home. Firstly, she's been photographed with an engagement ring, so maybe there's going to be a formal announcement that she'd like to make to her family and friends privately. She's been looking mighty 'bloated' lately, so she might be announcing a pregnancy, which again she could want to keep private.
But a tiny cynical part of me can't help but assume that cocaine Kate doesn't want any more of those pictures showing up in the British tabloids, and if she is pregnant, she'd like to drink and smoke without anyone knowing.
Kate Moss and Jamie Hince are shown out on 1/12/09. Credit: WENN