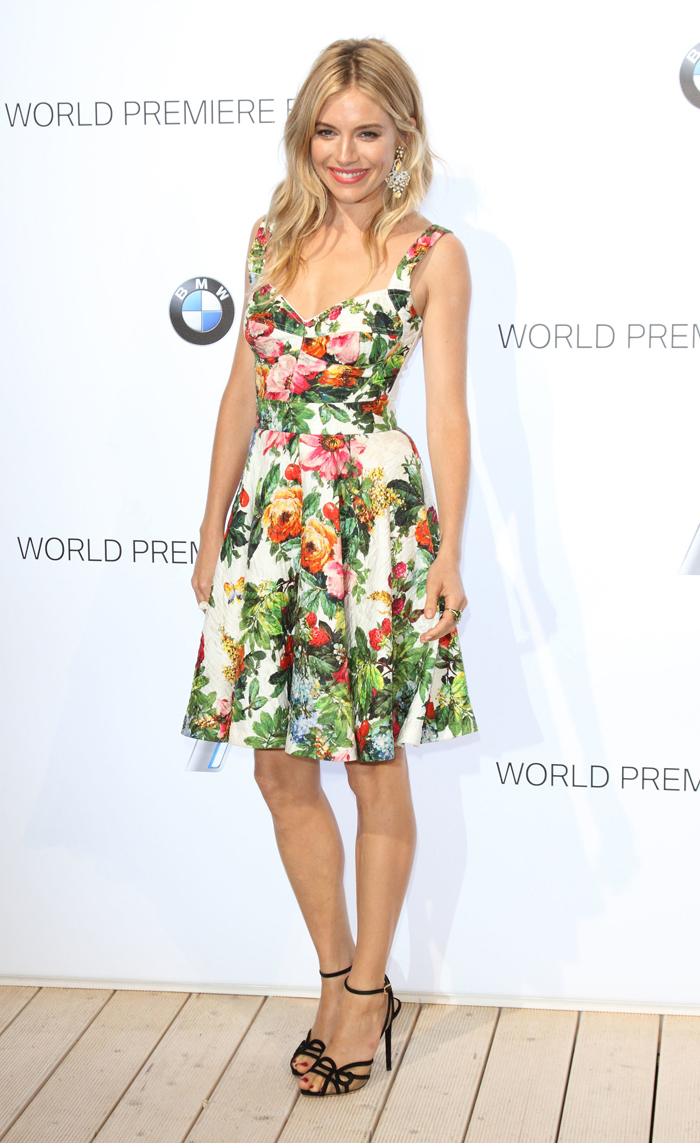 Last night's BMW i3 launch was held in London last night, and Time magazine is calling it the "most popular electric car yet" while Wired says the car is "the most innovative thing to come out of Munich in a decade." Supposedly, this new electric car has an extended driving range that goes up to 100 miles, which is still impractical when one considers that charging takes more time than a gas refill. Supposedly, the i3 can be recharged in 30 minutes, which is faster than most cars but just not convenient for many people.
The celebrities were all over the place on this car though — likely because they were paid for their endorsements. Sienna Miller called the i3 "the perfect city car" and said, "Being a new mother I feel it's very important to make green choices and create a better world for the future." I love Sienna's cute little Dolce and Gabbana dress here so much. She always looks so good in florals, and I think my favorite photoshoots of her are the ones involving gardens. Sienna is a bit of a girlcrush, and I'm happy that she's settled down with Tom Sturridge (and his scrunchies) because it makes her a lot more likeable than when she was letting Balthazar Getty manhandle her in random tropical settings.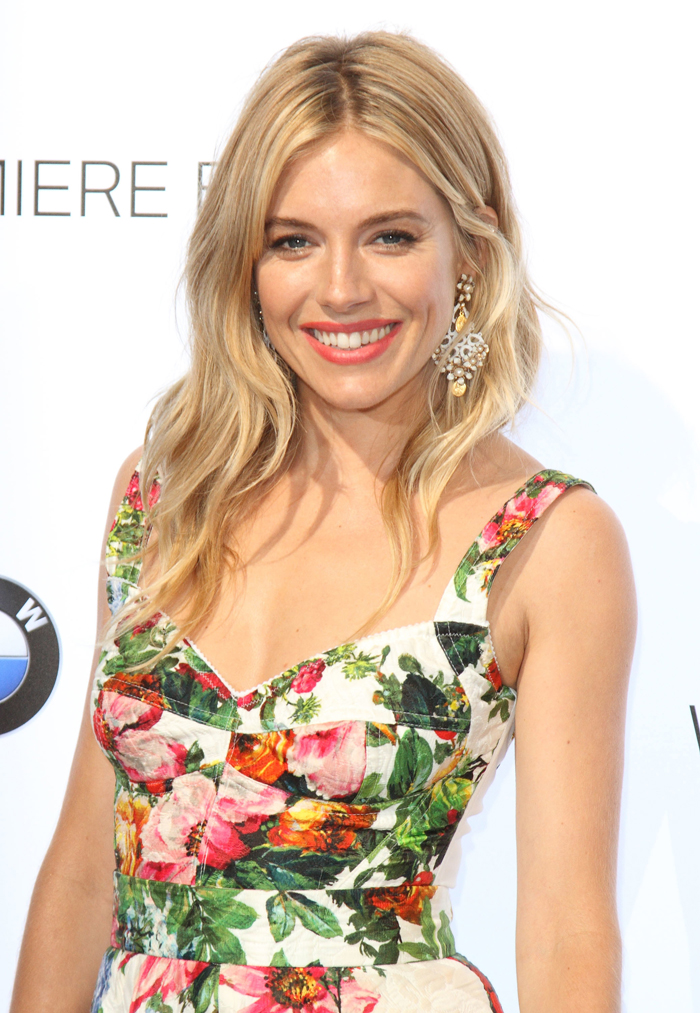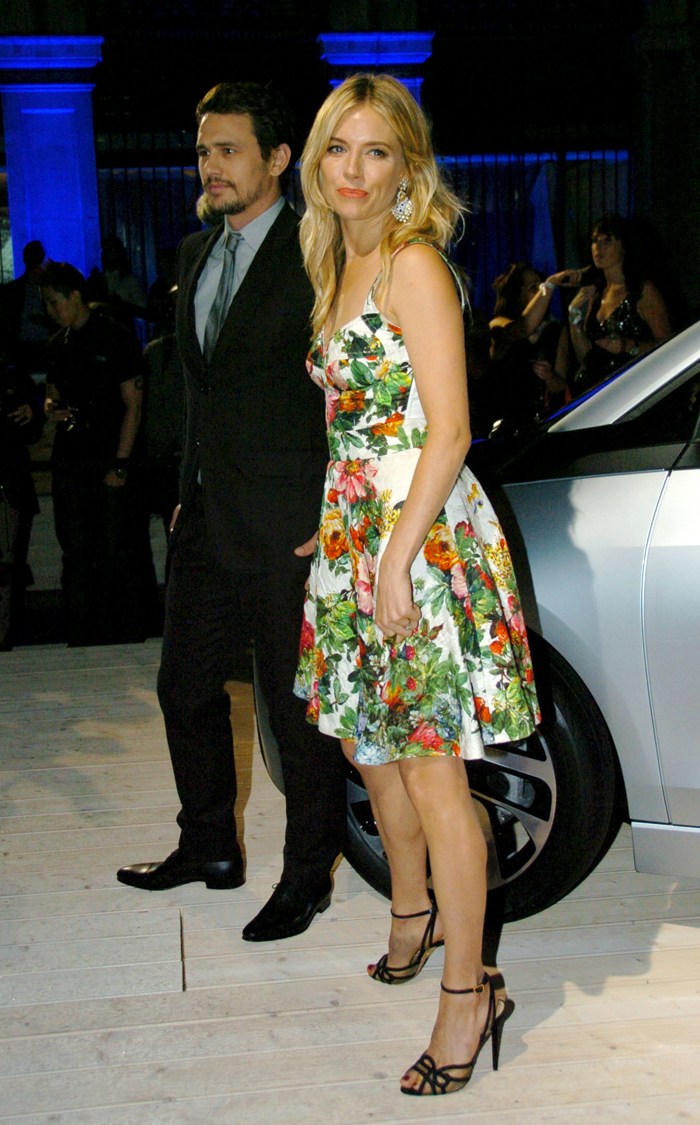 Oh hey, that was James Franco in that last photo. Why was he there to promote a car? That isn't ART. James was on hand wearing Gucci (also not ART), and it pains me to say that he looked really, really good. Ugh, Franco. Why must you make me loathe you so much?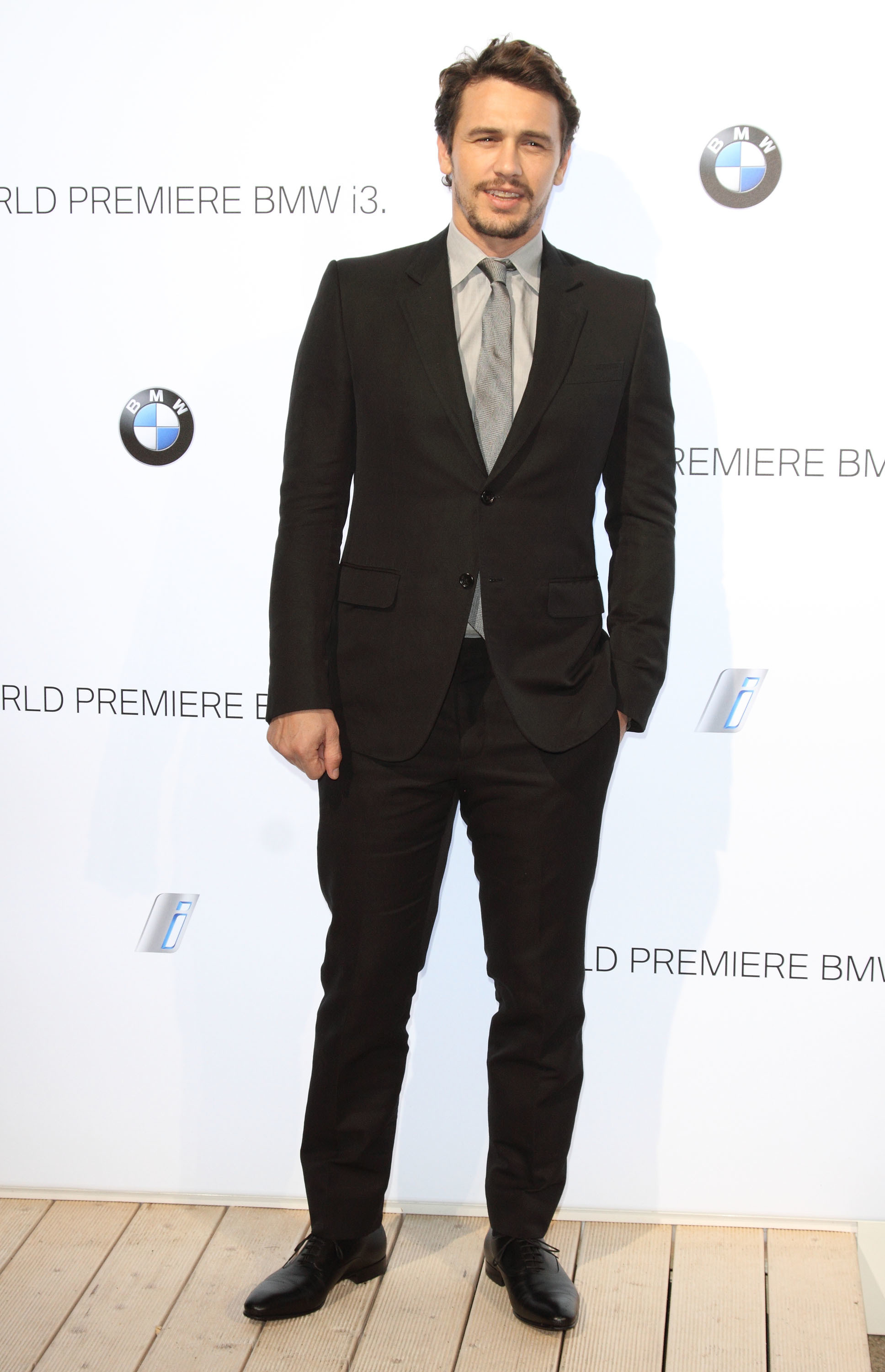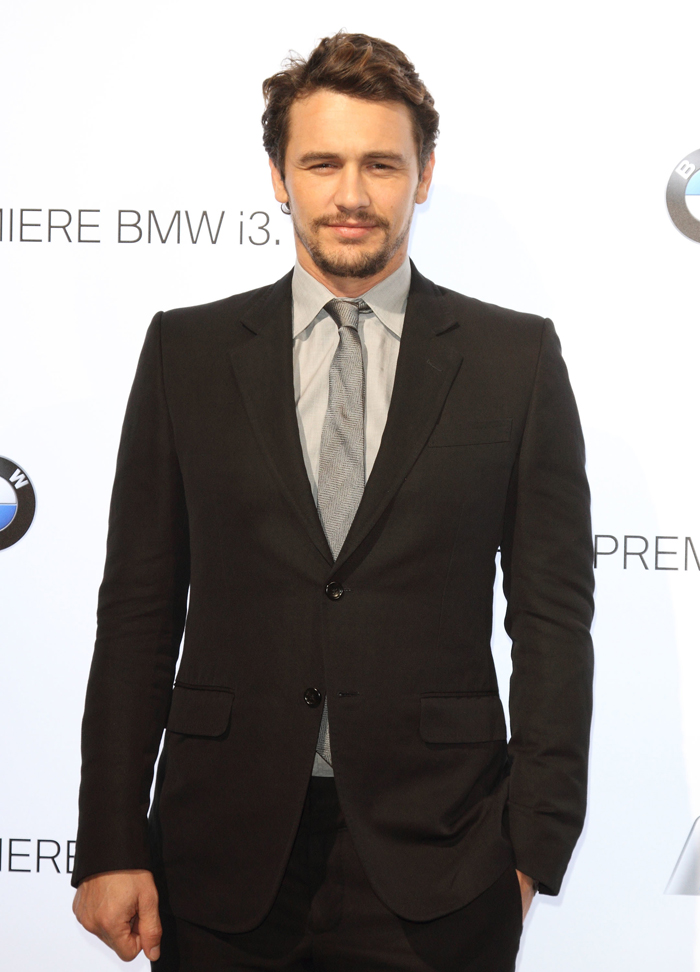 Otherwise, the party was filled with the usual London-bound suspects. Socialites Peaches Geldof and Amber LeBon were there as well as male model Oliver Cheshire and rapper Wretch 32. Damn, it's a shame when Franco is the best available eye candy at an event. I kind of like that Peaches always dresses slightly out of place for any given even too. Peaches doesn't give a sh-t, and now she has an excuse for that since she's raising two diaper-aged children.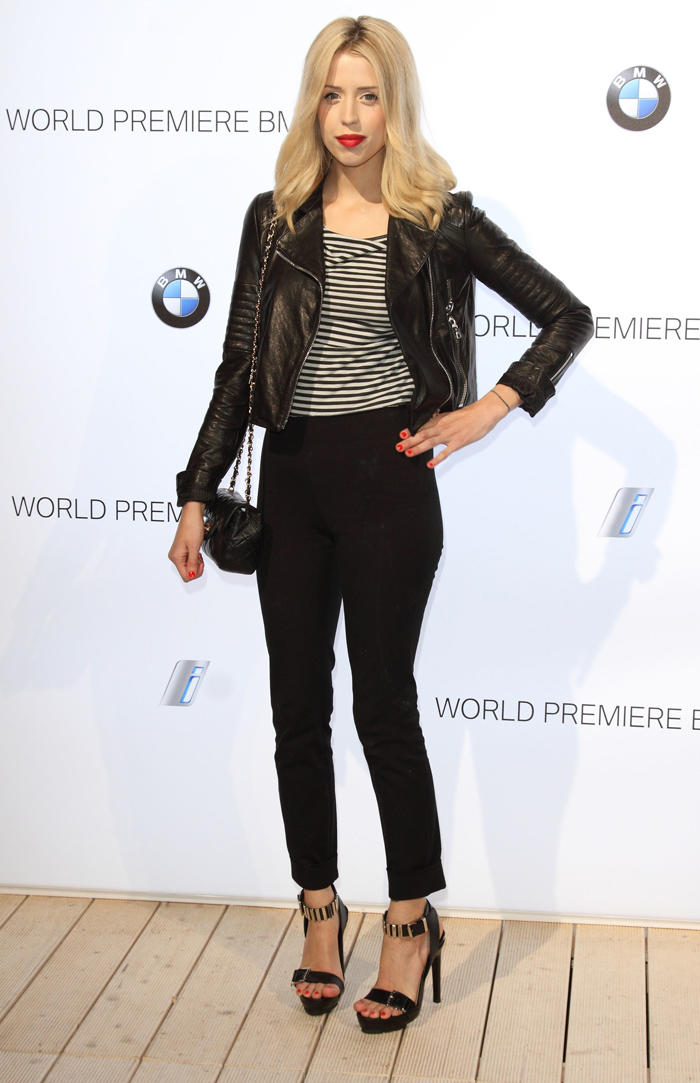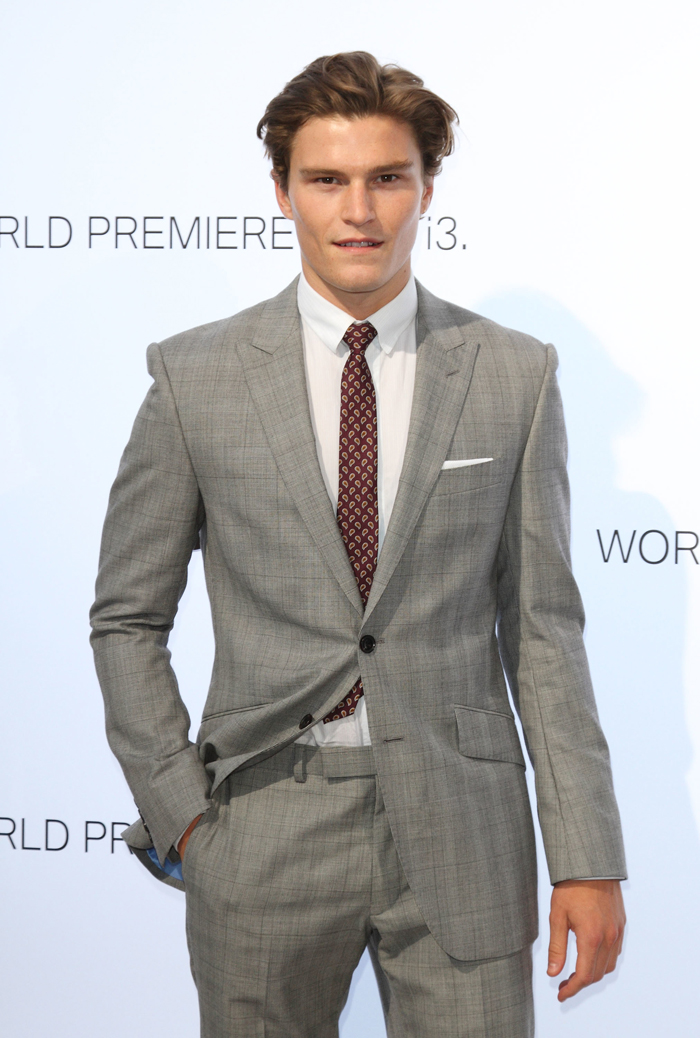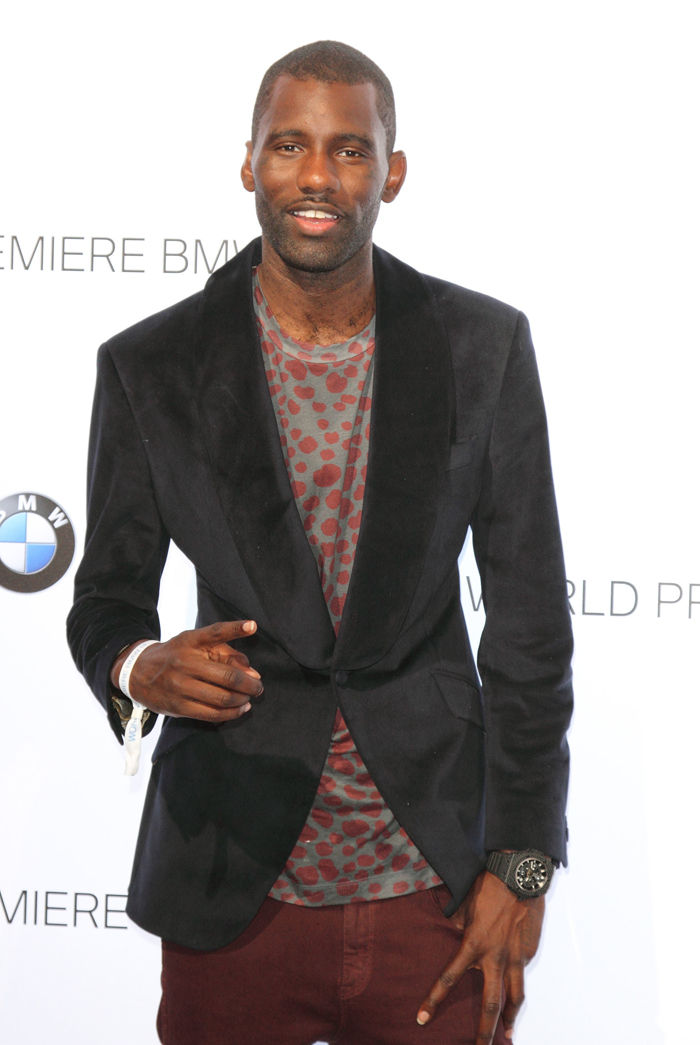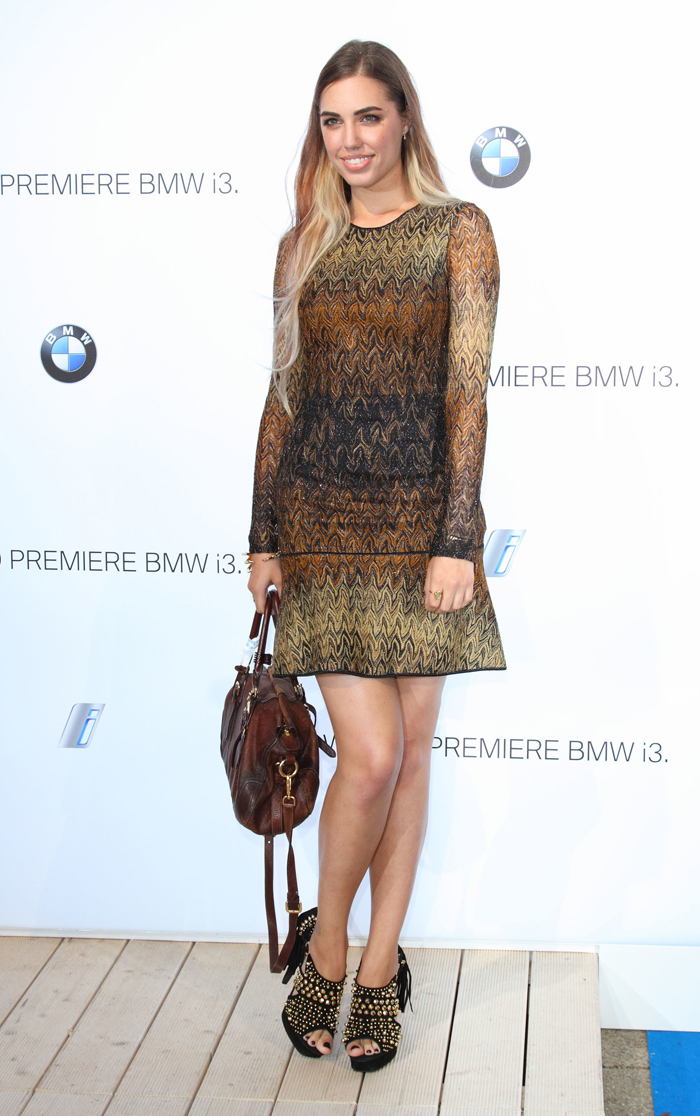 Photos courtesy of WENN