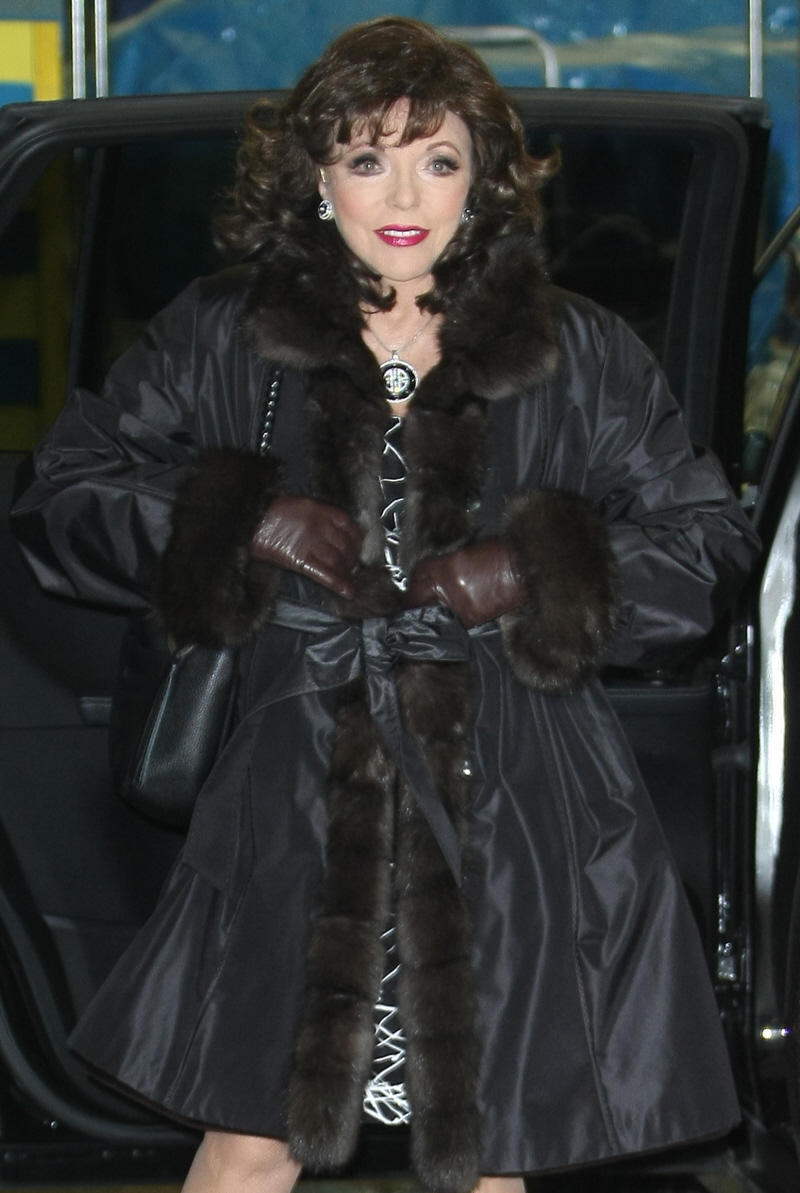 I've written some Joan Collins stories here and there over the years, and she never fails to lift my spirits. She's 80 years old now, and she doesn't really care. I mean that respectfully – she's in full possession of her faculties and it never feels like "Oh, Joan is just old and crazy." Joan is a clever older lady and she will cut you with one look or one well-chosen pithy aside. She has eighty years of bitchery behind her and we're all just living in Joan's world. Anyway, Joan's latest thing is a war with Shirley Jones, best known as Shirley Partridge from The Partridge Family. Shirley wrote a memoir where she claims that she and Joan nearly had some kind of torrid foursome in the 1960s. Joan says it never happened. Epic:
80-year-old Hollywood legend Joan Collins is livid at fellow icon Shirley Jones, insisting she's NOT some p0rn-watching swinger pervert and never was — despite claims in Shirley's new book — and now, she's threatening Ms. Jones.

Sources tell TMZ, Joan — famous for the 80s soap "Dynasty" — is pissed over one anecdote in particular, which Shirley recounts in her book "Shirley Jones: A Memoir," a story about the first time Shirley met Joan in the late 60s and a 4-person sex party nearly broke out.

According to the book, Shirley and her then-husband Jack Cassidy were at the home of Joan Collins and Tony Newley for dinner … and after dinner, Tony proposed they all get naked and watch p0rn together. Shirley writes, "It was clear what Tony was leading up to — swinging."

79-year-old Shirley says she turned down the offer — and now, sources tell us, Joan is accusing her of libel … insisting the story is bogus.

We're told Joan has sent Shirley a cease and desist letter, demanding her new book be removed from stores everywhere, but Shirley's NOT backing down. She says the story is true and she's standing by it.

Old women arguing over group sex and p0rn … gotta love it.
The thing about the 1960s and 70s was that a lot of people were into "swinging". Even in the suburbs and especially in Hollywood. So, who do you believe? I kind of believe Shirley. I think that Shirley's claiming that there was an "offer" to maybe have some kind of something. But what I wonder is… why does Joan even care at this point? I think Joan might be upset at the idea that she and her husband would even deign to share partners with peasants like Shirley Jones and Jack Cassidy.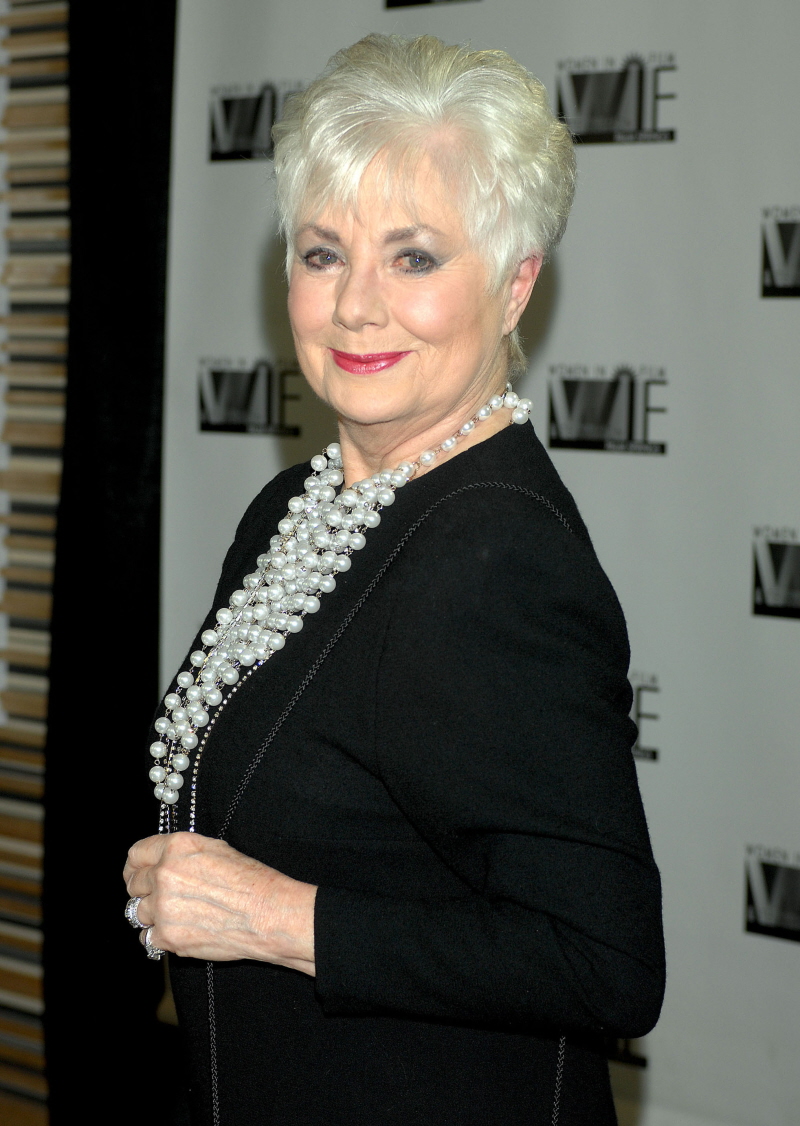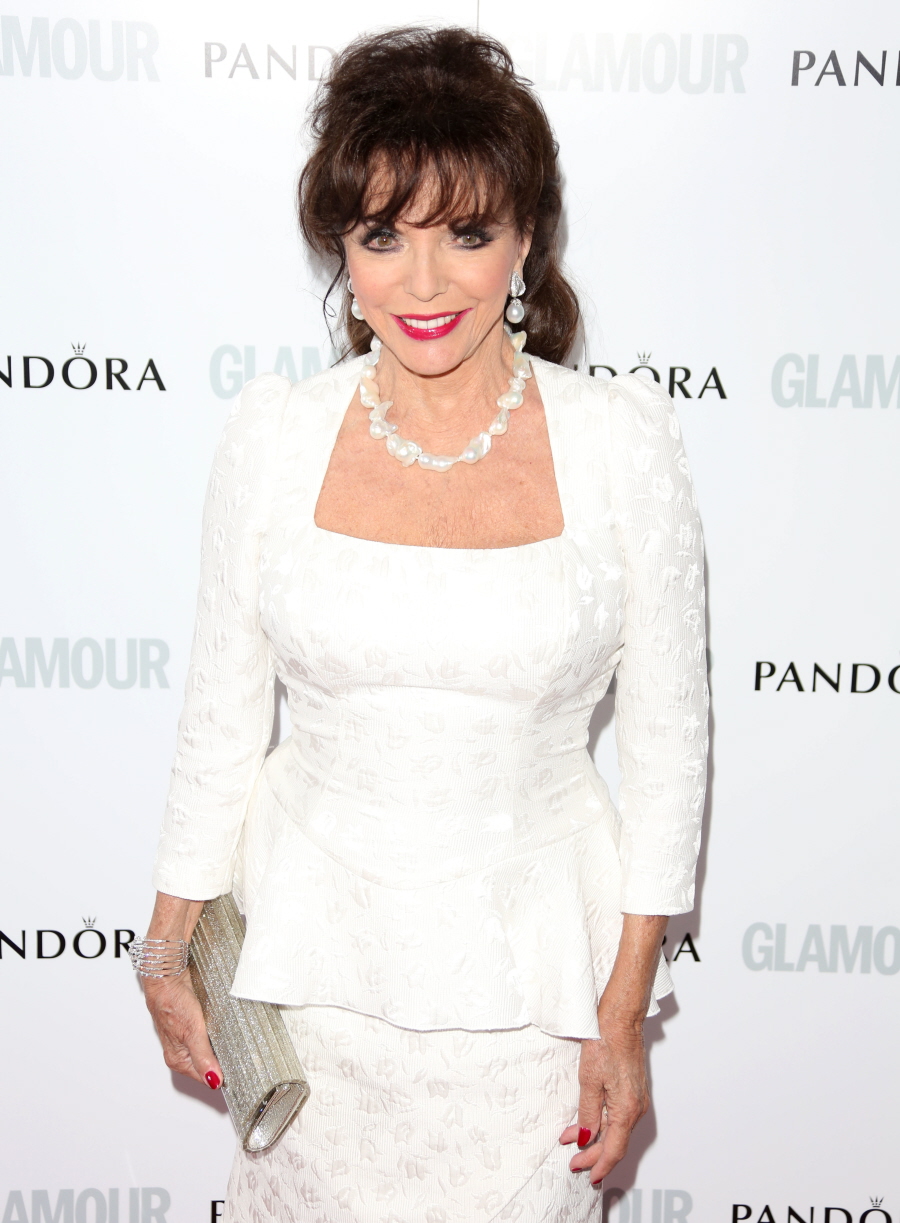 Photos courtesy of WENN.