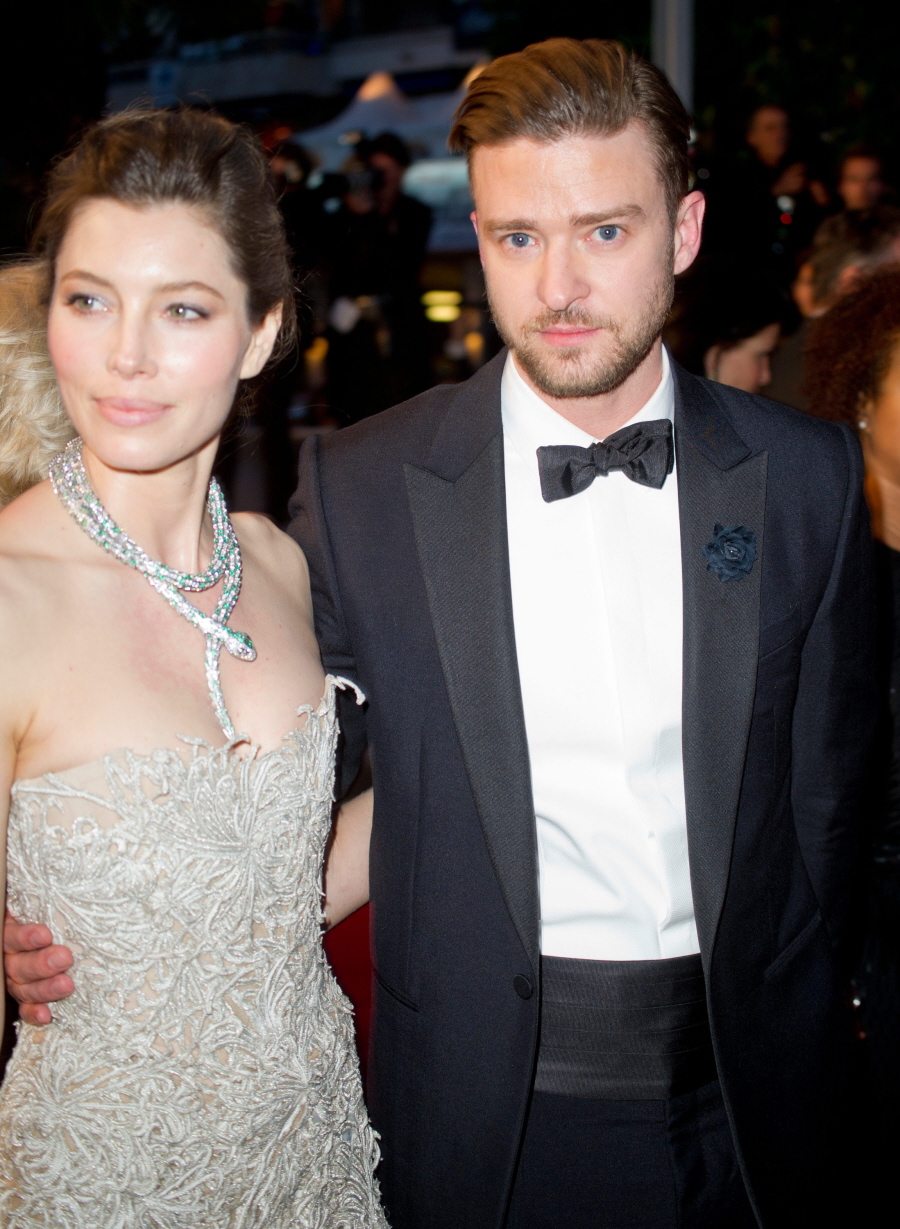 Poor Jessica Biel. I do feel sorry for her sometimes, genuinely. She's so pretty… and that's all she's got. She doesn't have a great style eye, so her efforts at becoming a Fashion Girl have fallen flat. She's a really flat, uncharismatic actress so her career is pretty blah. But at least she's married, right? Justin Timberlake will take care of her. Except Jessica doesn't want Justin to just take care of her – she wants him to help launch her music career!! Oh, God.
Justin Timberlake is a multi-talented artist, but he doesn't want to share the love with his wife, Jessica Biel. Although Justin, 32, leaned on Jessica for help to build his acting career over the years, Timberlake is reluctant to return the favor now that Jessica wants to become a singer.

"She begged Justin to record a duet with her," divulges a source. "But he's refusing. He thinks it will look bad."

Despite her husband's harsh reaction, pals say Jessica is determinded to find success.

"With or without him, she plays to release a single," the confidant adds.
[From Star Magazine, print edition]
This will be one of those rare times when I find myself on Team Timberlake. Granted, we don't know if this true, but I wouldn't put it past Jessica to think "Maybe I'll start a music career now that I'm not getting movie roles and I'm married to Justin Timberlake." I have no idea if she can even sing. I would guess that she probably doesn't have much of a vocal talent, although that hasn't stopped other people from becoming successful pop stars. But I do think JT is right to refuse her – it would be seen as nepotism at best and cringe-worthy cheeseball at worst.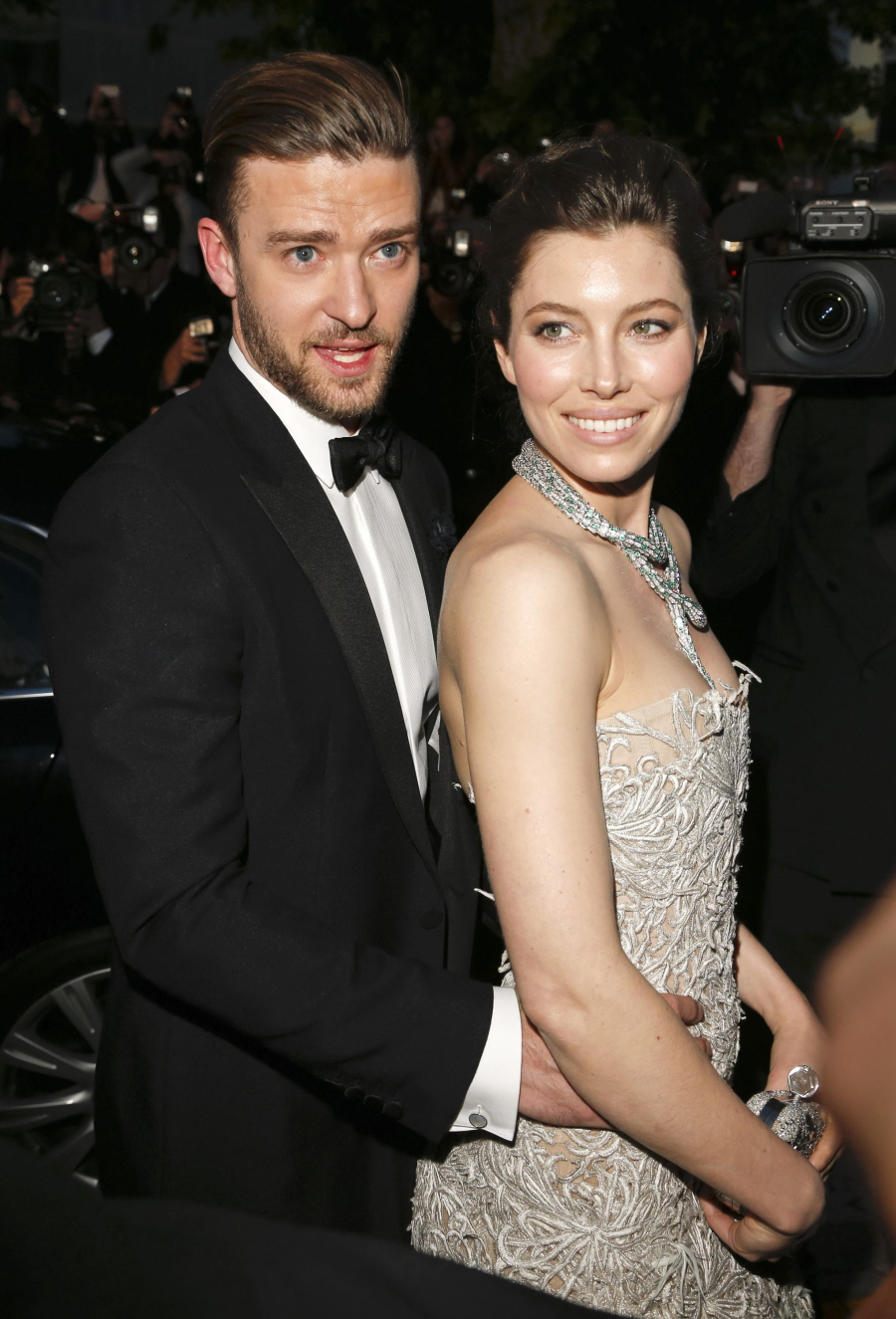 Here are some photos of Jessica out and about at the Farmer's Market earlier this week. Do we need to start Bump Watching her or can we just say that her shirt is baggy? Also, I had those jeans. When I was 9. They totally had the zippers on the sides too.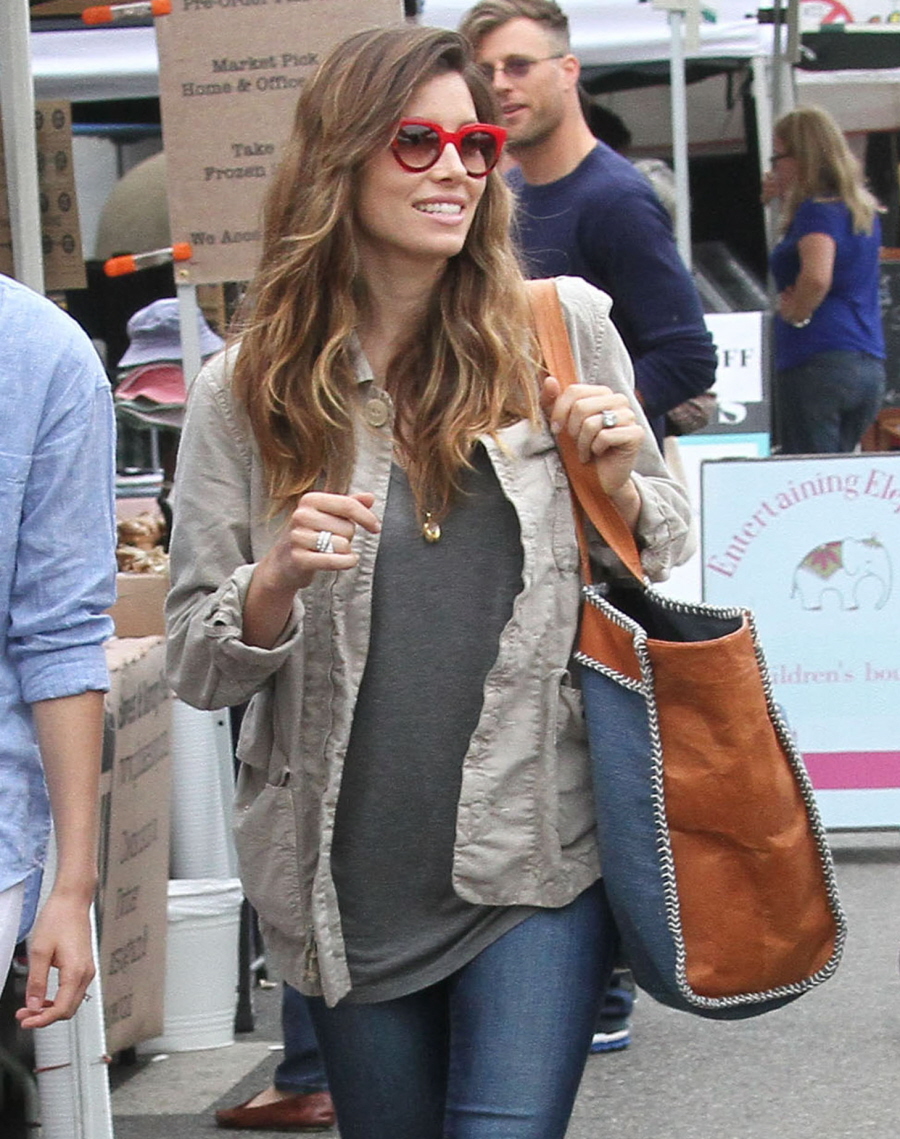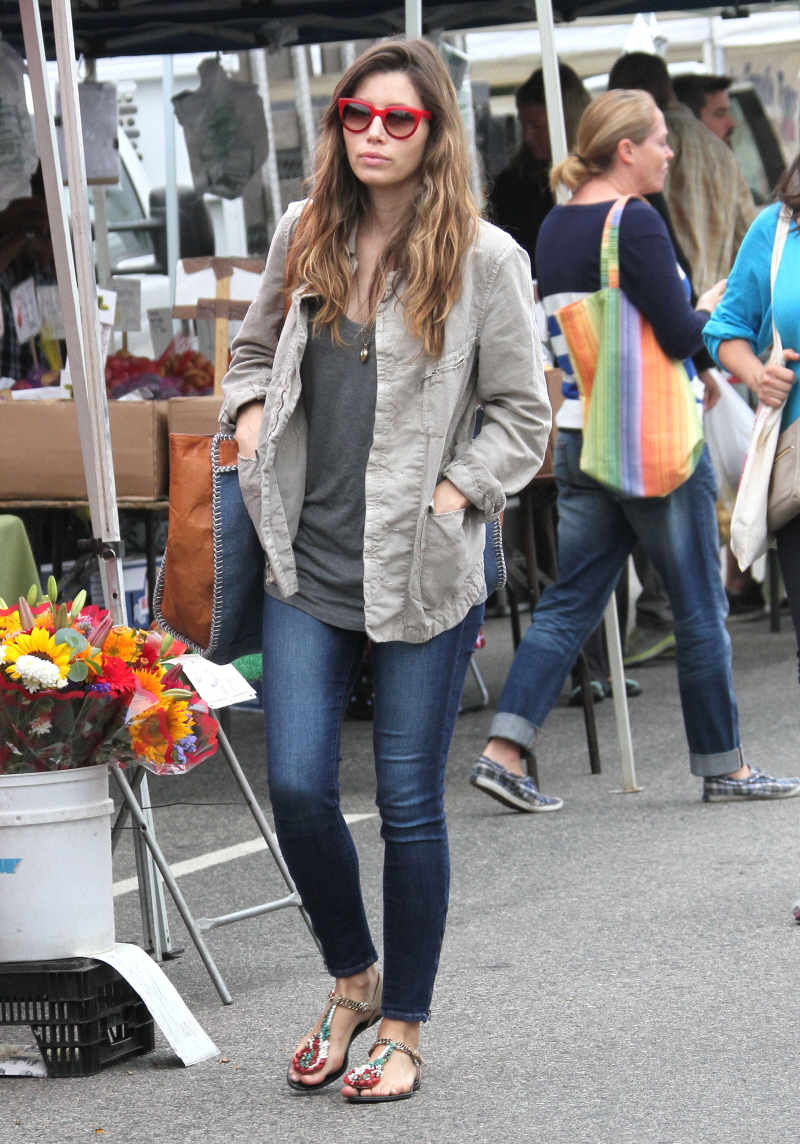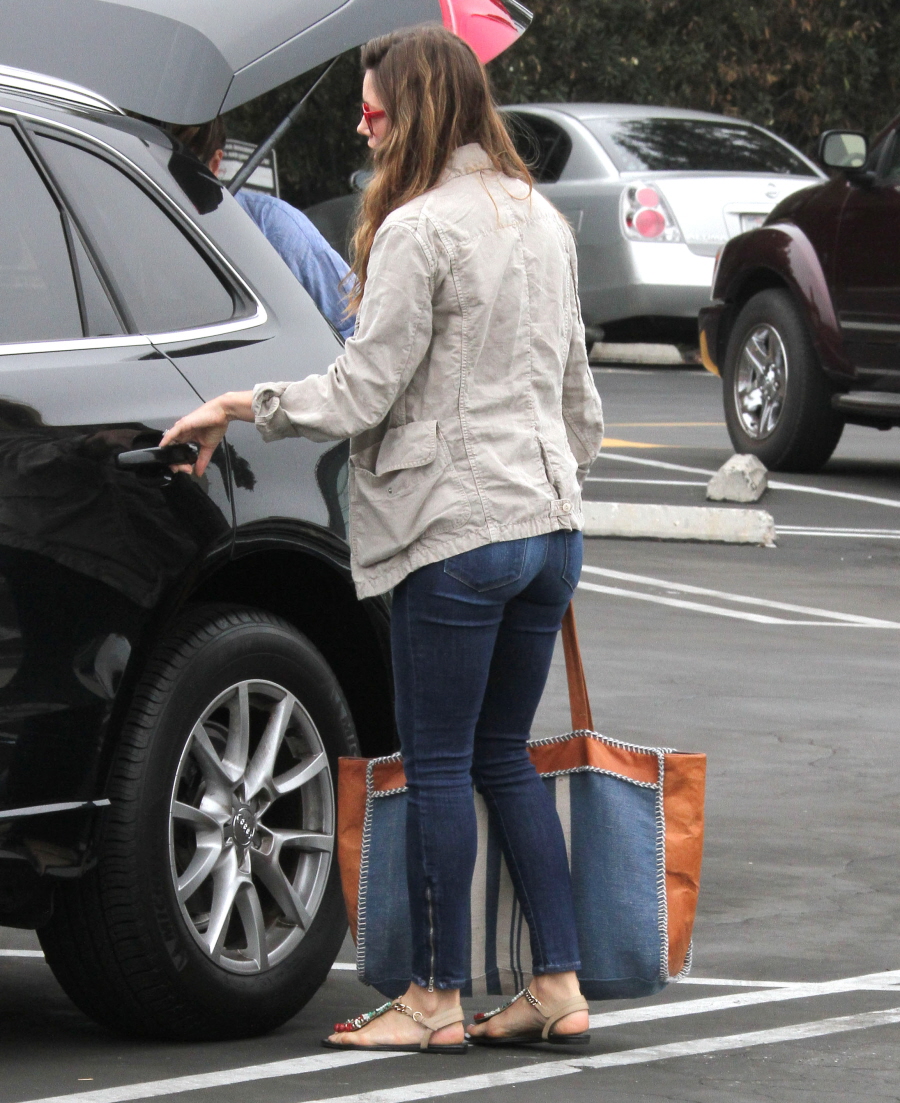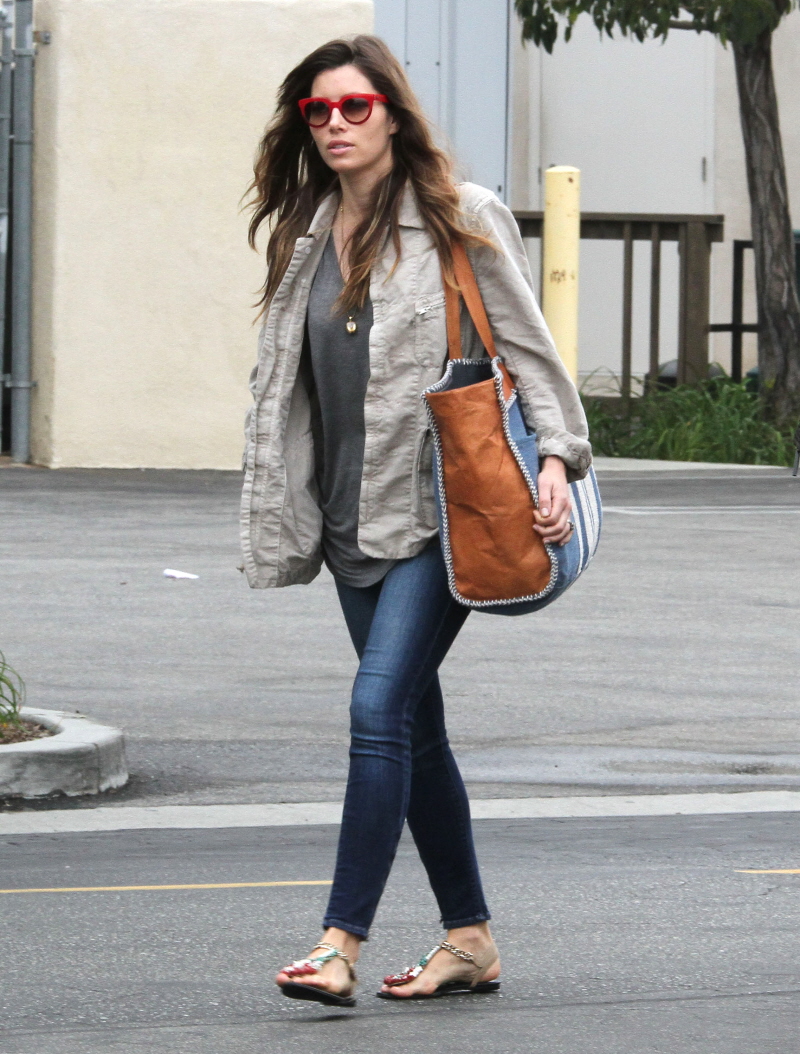 Photos courtesy of Fame/Flynet.