[metaslider id=328465]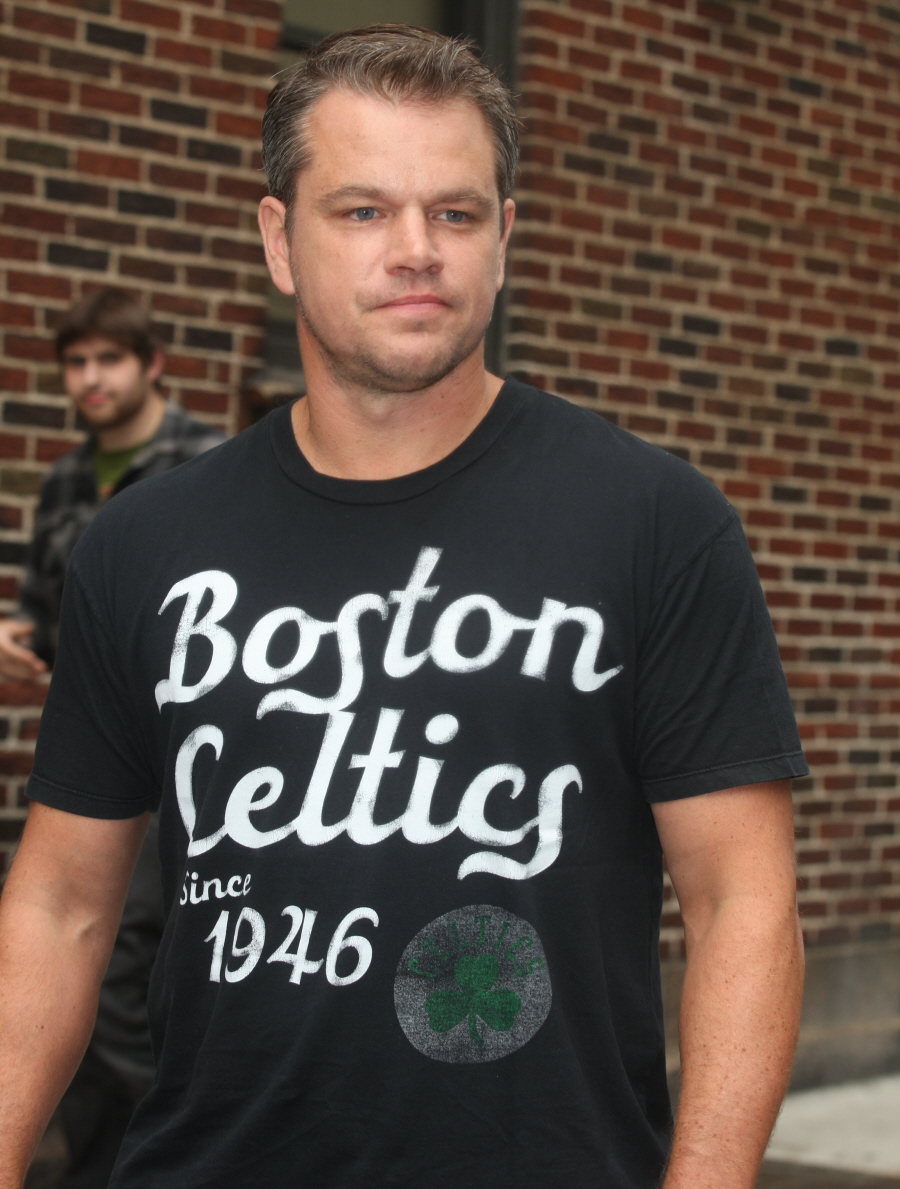 These photos make me want to shout "Matty D!!" in a Boston accent. These pics are from outside of the Ed Sullivan Theater a few nights ago, where Matt Damon (Matty D) made a stop at The Late Show to promote Elysium. You know what's weird? Where in the world is Jodie Foster during this press tour? Granted, the movie doesn't come out for a few more weeks, but still – it seems like Matty D is promoting this damn thing all by himself.
Matty D also appeared on The Today Show a few days ago and most of the Matt Lauer interview is about the movie, but there's some funny stuff at the beginning and at the end about Brad Pitt and how Matt always gets roles that were meant for other actors. But Lauer asks Matty D about his recent Esquire comments that Brad Pitt wishes he could walk down the street with his kids like Matt is able too, and there's some funny banter. Matt ends up saying, "I've spent my life trying to be like Brad Pitt."
Visit NBCNews.com for breaking news, world news, and news about the economy
And that's not all! Matty D also had a short little interview with Vulture where he was once again forced to promise to have a beer with his biggest fan-girl, Benedict Cumberbatch:
Vulture: Congratulations on your Emmy nomination, by the way. I was talking to one of your fellow nominees Benedict Cumberbatch about his Emmy nomination and he could not stop talking about you, he is such a big fan.
Damon: Somebody just told me that today!

Are you a fan of his as well? Are there things of his that you've loved?
I just want to sit down and have a beer and talk shop with him. I'm just kind of looking forward to that. I think he'll be one of the guys who lasts, that's my take. It's what George [Clooney] said to me ten years ago: If you can pull off ten years in this business, then you've done something, and we both kind of agreed that that was kind of the benchmark. And I think [Cumberbatch] is of the new crop. The New York Times did that thing like a year ago — where is the new crop [of leading men]? — and this year we've got Channing [Tatum] and a bunch of guys, Chris Hemsworth, who just showed up.

Did you ever see Benedict in Sherlock?
Yeah. I haven't seen all of the Sherlocks, but I've seen some of the Sherlocks, probably half of the Sherlocks, on my iPad. Is that a bad thing to say? Because I've been traveling. I'm a little behind. But he's also somebody other younger actors like Emily Blunt and people like that have talked about. When you start hearing a name all the time, you go, "Okay, I'll download this, let me see," and then you start to pay attention, and he's at that kind of breaking point now.

He wants to have more than a beer with you — he wants to go dancing, to party, stay out all night, maybe at the Emmys, maybe another night.
He may not know how old I am! [Laughs]

Well, he thought out of all your fellow nominees in that category …
… I got the best shot at staying up late? Michael [Douglas], Michael can burn the candle at both ends, too, so maybe the three of us will go out sometime.
Matt is acting like there's some huge disparity in their ages, but not really. I think it's because Benedict can "play young" convincingly on Sherlock – his Sherlock seems around 30 years old, it seems. Whereas Benedict just turned 37. And Matty D is only 42 years old. Of course, there is a disparity in their careers and their personal lives. Matt is a father of four and he has a wife and 15 years in Hollywood. Benedict has no kids, no wife and he's only really gotten Hollywood attention in past few years (although he's been working steadily in the UK for more than a decade).
That being said, I agree with Matt's assessment of "the new leading men" – Chris Hemsworth, Channing Tatum, Benedict Cumberbatch and more will step into the roles left vacant by a generation of leading men who are literally too old to play most of those parts. The idea of "where are all the leading men?" never concerned me. I'm more concerned with where all of the leading women are, and what parts they'll get when they arrive.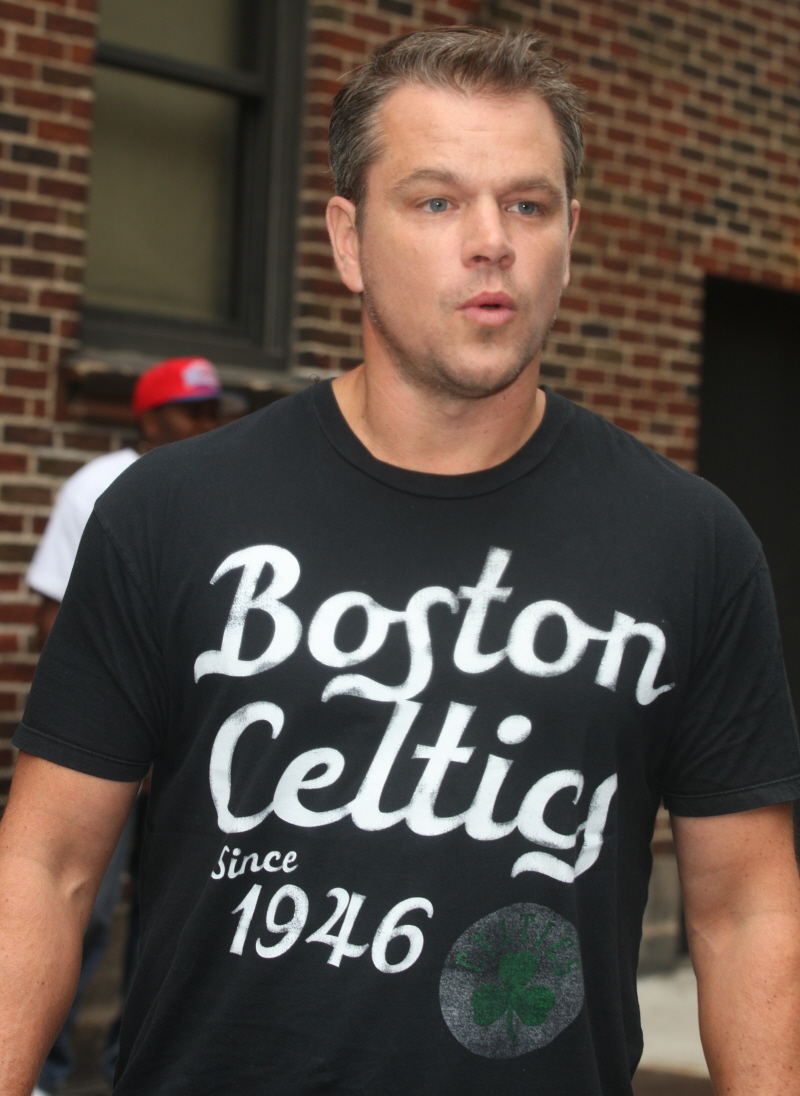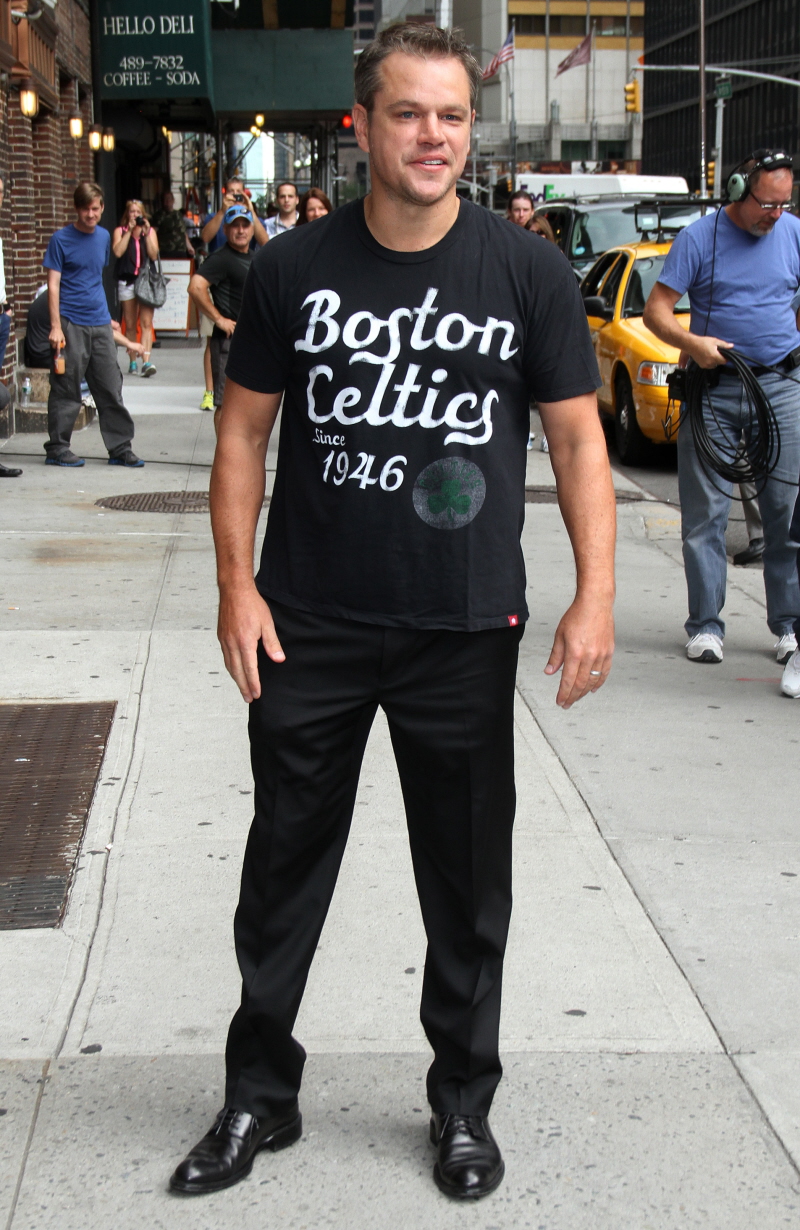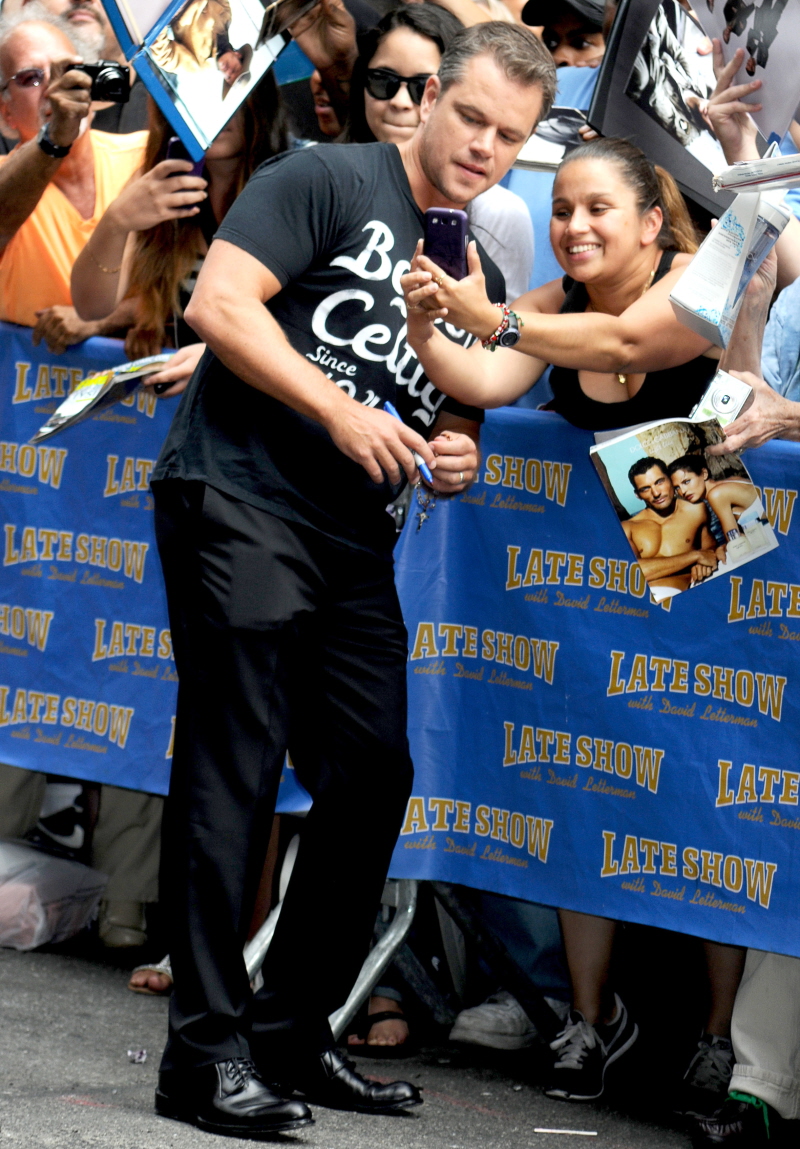 Photos courtesy of WENN.