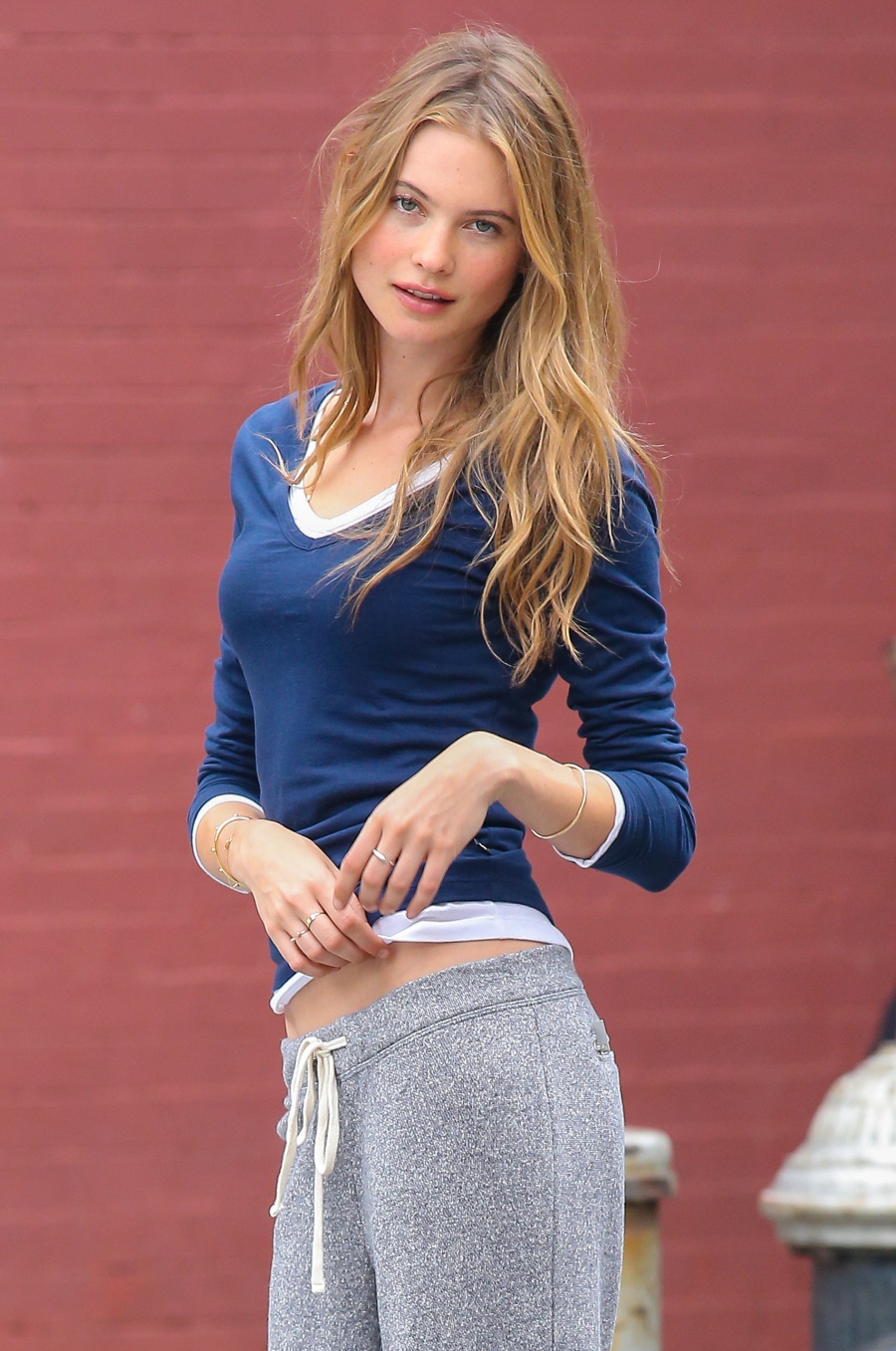 One of my biggest peeves as a large-breasted woman is when small-breasted women condescend to tell me how great my big-boobed life is, and how I should "embrace" my rack. Like, I hate it when small-breasted women say, "If I had your boobs, I would always show them off!" Or: "If I had that cleavage, I would have a husband!" While "the grass is always greener" syndrome exists in all of us, don't tell me about my big boobs! I live with them. I live with the back pain and weird, hard-to-find bra sizes and I live with always having to consider whether or not I'm going to look like a cheap hooker in certain clothes because of how those clothes would fit on my chest. Anyway, I just had to get that off of my (sizeable) chest. This Behati Prinsloo story pisses me off. Behati gave a short little interview to the NY Daily News and like most small-breasted women, she has absolutely no idea what it's like to NEED to wear a bra every day.
Victoria's Secret stunner Behati Prinsloo has more than four dozen bras, but doesn't wear many of them. The lingerie-modeling stunner, frequently spotted footloose and brassiere-free, tells us letting it all hang out is really no big deal.

"I don't see the huge hoo-ha around it," she told Confidenti@l. "Everybody has the same. It's a body, it's beautiful," she told us, though we beg to differ on all bodies being equal. She says, "Don't go naked, but if you're not wearing a bra and it's appropriate, totally."

Prinsloo has been making jaws drop since she started working for VS in 2008. She became an official Angel for the line in 2009. Her background isn't that of a typical sex symbol. She was born in Grootfontein, Namibia, to a minister father and a mom who runs a bed-and-breakfast. She counts Jehovah's Witness supermodel Coco Rocha among her close pals. And we're pretty sure that in one of Africa's 3,000 languages, Behati means "The Hot One."

When Prinsloo does wear a bra, she tells us, she prefers lace ones. Otherwise, her esthetic is a little more rough-and-tumble than one might expect from the 5-foot-10, slender 24-year-old.

"My personal style is definitely more tomboy, but I do like to wear a summer dress," she said. "More like hippie-bohemian kind of tomboy."

The only part of Prinsloo getting more attention lately than her often-uncovered bosom is her recently covered ring finger, which modelizing Maroon 5 singer Adam Levine put a ring on three weeks ago.

"He's dated the entire Victoria's Secret catalogue!" Levine pal and TV host Carson Daly joked on Thursday's "Today" show.

While that might be a slight exaggeration, Levine also has been linked to models Nina Agdal and Anne Vyalitsyna.

When Confidenti@l last spoke to Prinsloo in February, she told us she had more than 50 bras, and stopped just short of saying that Levine got personal lingerie shows.

"I'm not going to comment on that because it's going to start a multitude of rumors," she said coyly. "I will say I have such an extensive collection of Victoria's Secret underwear and he definitely appreciates it."

In May, Prinsloo and Levine briefly split, but things clearly worked out for them in the long run. Her on-off relationship with bras is another thing entirely.
What do you think she is? Maybe a 32B at most? Of course she can braless. She's young and they're perky and small. I don't have a problem with women not wearing bras if they don't want to (unless it's a professional setting, in which case every lady should wear a bra), but let's not pretend that every woman should or could follow the same braless standards.
Oh, and dear Behati: your fiancé is a douchebag. Yeah, I said it.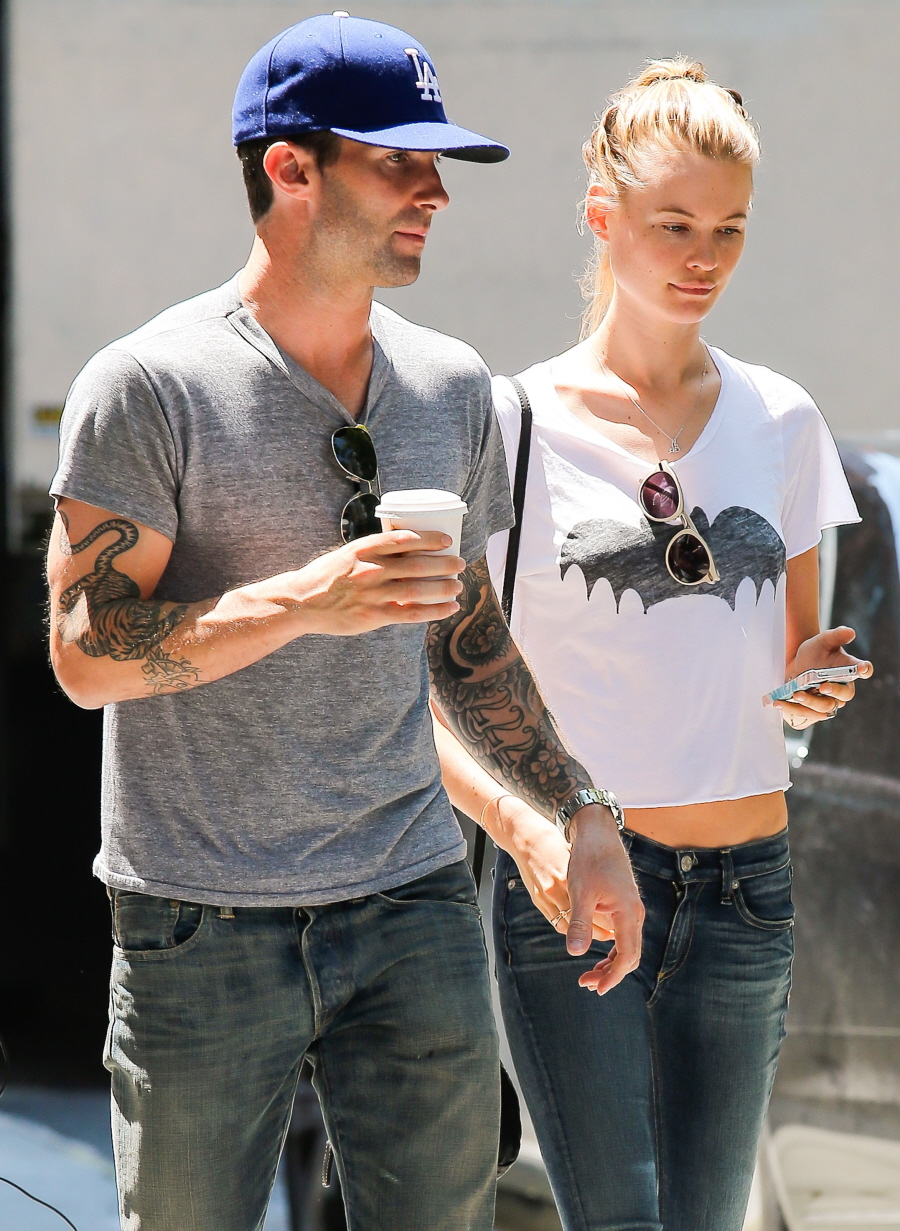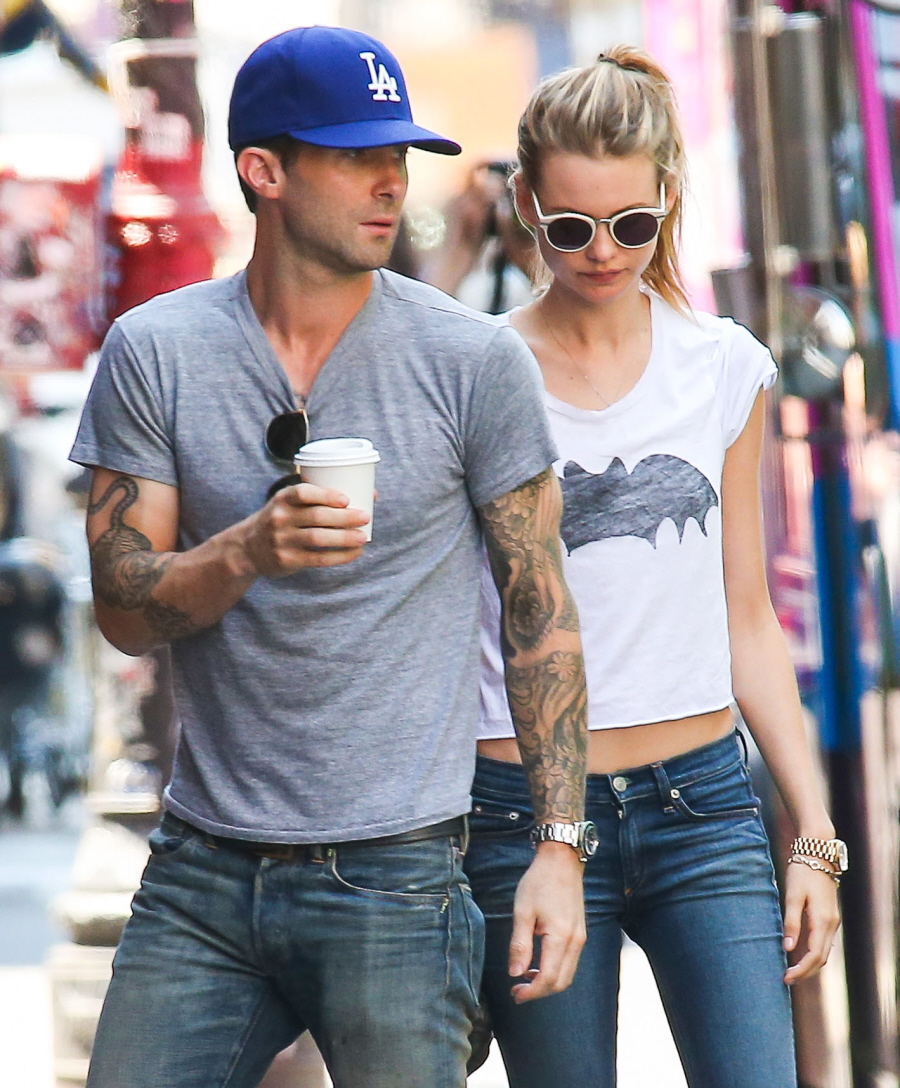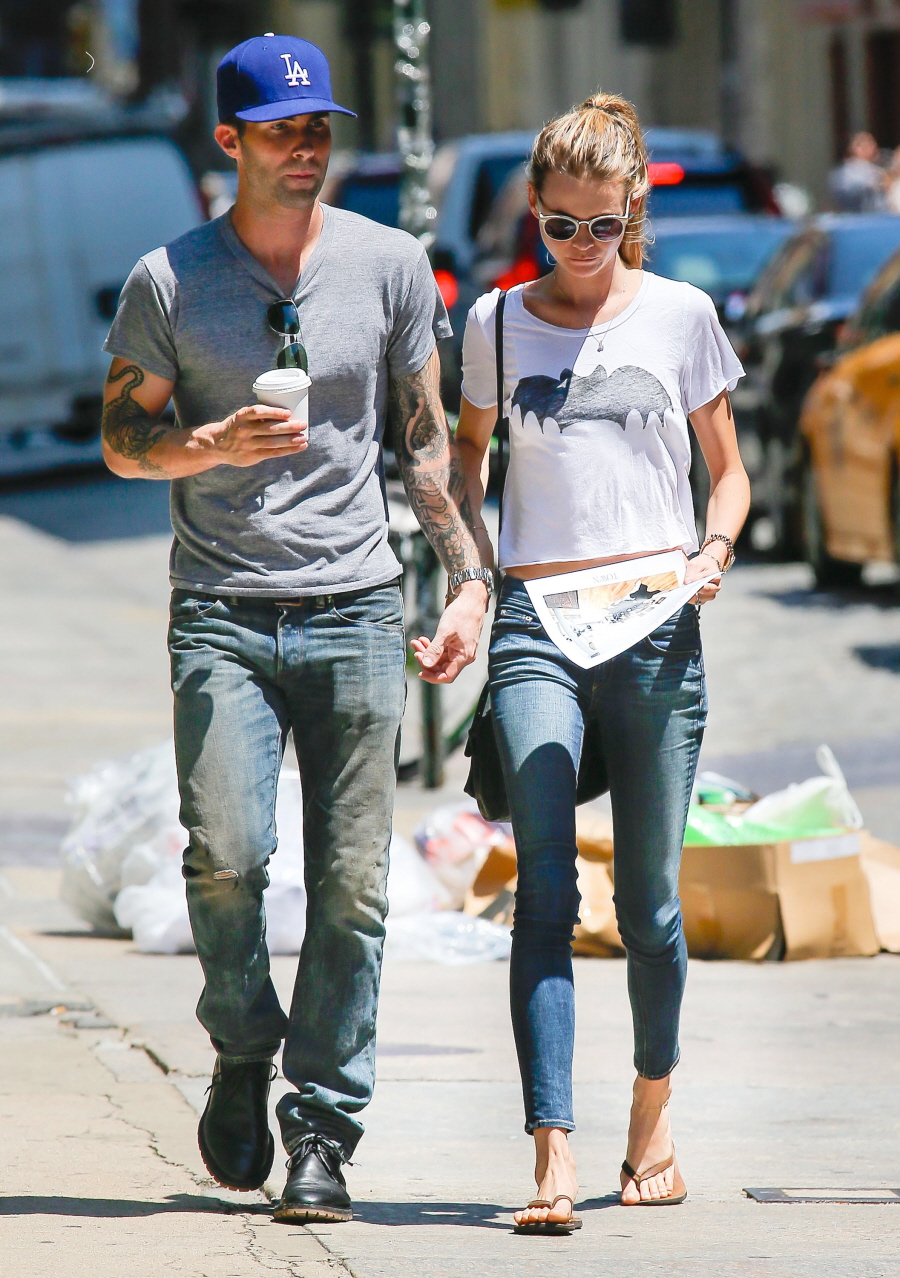 Photos courtesy of Fame/Flynet.