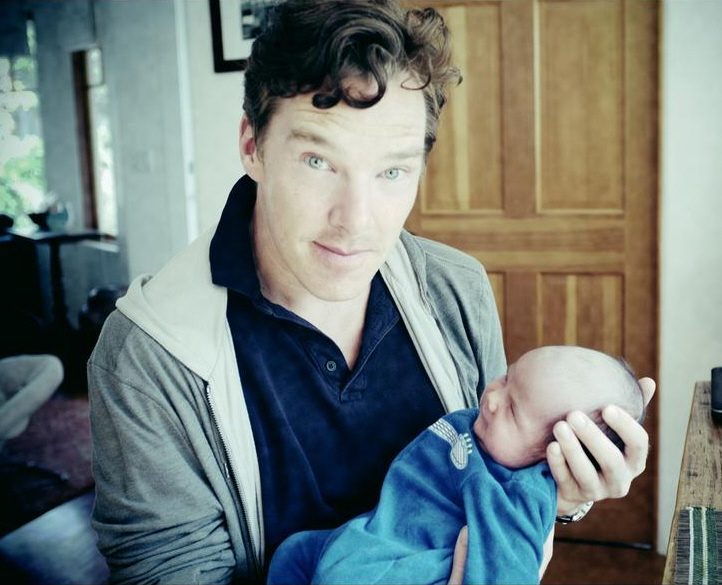 **NOTE: The Vogue photos have been removed from this post, per Vogue's request.
Um. OMG. Um. I am having FEELINGS, y'all. Benedict Cumberbatch is featured in the September issue of Vogue and I am having real feelings about this header photo, done by Annie Leibovitz after what I'm assuming was a terrific shag. I'm not saying Cumberbatch and Leibovitz shagged (she's a lesbian, but Cumby might have converted her…?), but I definitely think this is Cumby's sex hair. And OMG. I want to run my fingers through his sex hair. I want to have sex with this photo. Feelings. So many feelings.
But the interview is utterly charming too, once you manage to pry yourself away from Leibovitz's brilliant sex photo. Here are some highlights:
On his performance as Julian Assange: "I thought he should be more… not stiff, but like a guy who does a lot of yoga. It's that strength where people look weak but their core is strong. He's incredibly poised. Back straight. His head leans to the side. There's this thing about him being very reserved and austere. I wanted him to be a little bit more like a rock star. There is something almost boyish – a joy about him. I wanted him to smile."

He's an old soul: "Somebody said to me the other day, 'You're an overnight success' – but it didn't happen overnight," Cumberbatch says, ordering a beet-and-avocado salad. "Weirdly, when I was young I always wanted to be 32, I just thought it was the age when things would get to that comfortable driving-seat position: a young father, career that was stable. That was the age I've always been romantic about. I think I was an old soul. A teacher once compared me to William Blake, which was a little worrying: I never saw visions of angels in trees in graveyards by the side of the road."

Rebecca Hall on her friend: "His voice mail messages are one of the great highlights of our friendships. They contain an entire conversation. They're just joyous."

He was a theater geek and a rugby player: "So everyone was confused – 'There's that chap from the rugby pitch, takes his tackles low and doesn't complain when he comes out of it badly, And oh, look, there he is wearing a wig and prancing around being Titania, queen of the fairies.' I covered all the bases."

On Assange's relationship with Daniel Domscheit-Berg: "There's an element of seduction, intimacy, and then rejection. They are almost like lovers."

His age: "I feel more in my 20s than I did when I was in my 20s."

His relationship with Olivia Poulet (they split in 2010): "It happened very gradually, very mutually. We're still very good friends. There was no acrimony. I love her, adore her, always will."

On his career: "If I were lucky enough to be in the 4 percent of our population that's working, that's the first blessing. Second blessing is if you get any decent work; the third blessing is if you get variety of work…"
[From Vogue, print edition, September 2013]
There are tons of quotes from people who love Cumby, like Gary Oldman and Danny Boyle and Alice Eve, who claims that she's been friends with Cumberbatch for nearly a decade. Vogue also jokes about how long-winded Benedict can be, saying that when asked about Meryl Streep, "he delivers a ten-minute answer… brilliantly digressive, touching on Assange and Margaret Thatcher, on process and music and notes."
Sigh… I want Cumby to leave me a voice mail message. I want him to order a beet and avocado salad in front of me. I want to see his Sex Hair in person. I am a ride-or-die Cumberbitch.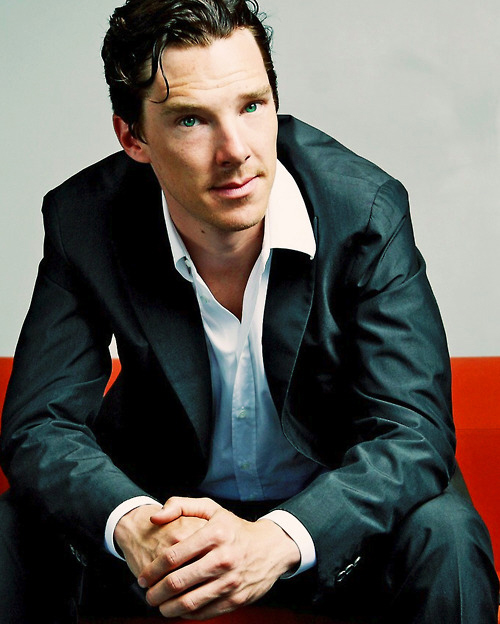 Photos courtesy of PR Photos.