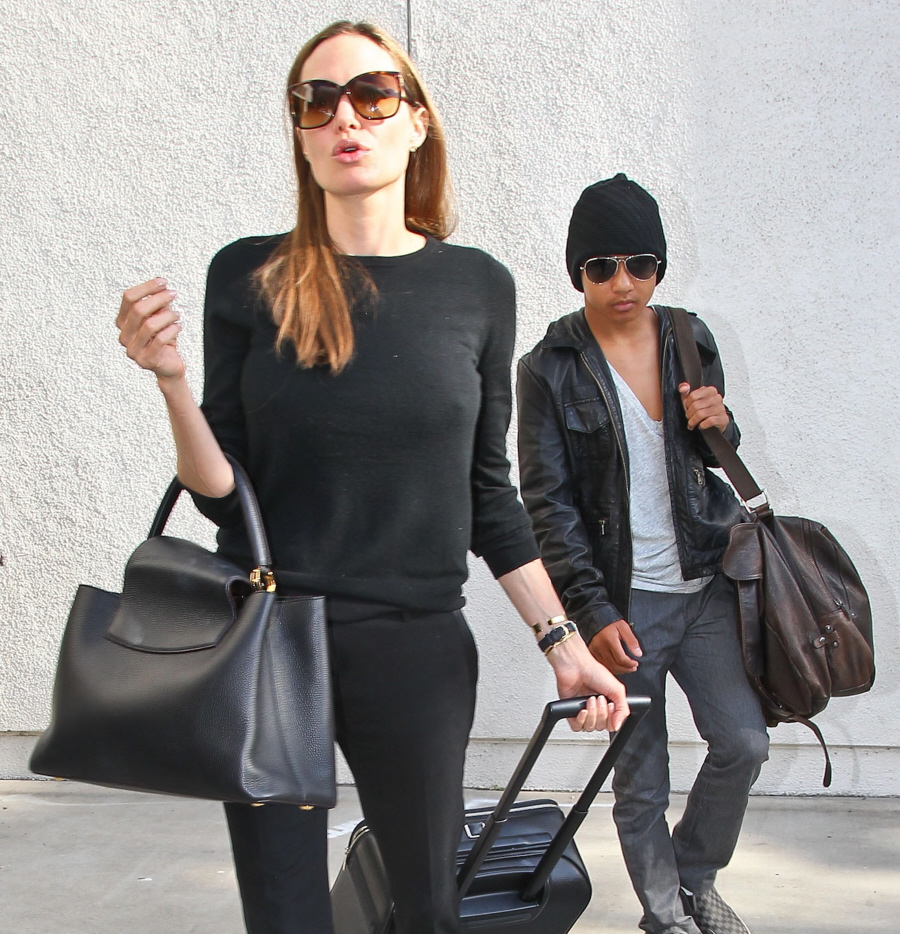 Here are some photos of Angelina Jolie and Maddox arriving at LAX yesterday. Angelina is wearing her traditional all-black and she looks rather fetching. Maddox turned 12 years old earlier this month – time flies, doesn't it? I still remember when Angelina first adopted him and her father broke the news to the media like an a—hole. Maddox, to me, seems to dress like both his parents. He likes leather and black and he likes his pants to fit the same way Brad likes his pants. I kind of love how Maddox seems like a miniature version of a Hollywood star – the skullcap, the sunglasses, the nice leather bag, the swagger. Madd is pretty badass.
I guess Angelina and Maddox were in England earlier this week, and that's why they were arriving at LAX? Angelina was photographed taking a helicopter ride in England, and there was that story about Angelina and Jennifer being booked on the same British Airways flight. But I don't really know why Angelina was in England at all. Maybe she was scouting locations for something? Or maybe she was checking out rental properties for the family for when Brad films Fury there later this year? Maybe.
Also, I guess we have to talk about this (I'm acting like I don't want to, but you know how much I like to talk about boobs), so let's talk about Angelina's boobs. Are we still going with "post-surgery swelling" as the official story or should we start discussing the idea that Angelina went up a cup size after her mastectomy? Because I think she went up a cup size. I think she was like, "Well, since I'm already here, might as well make 'em bigger."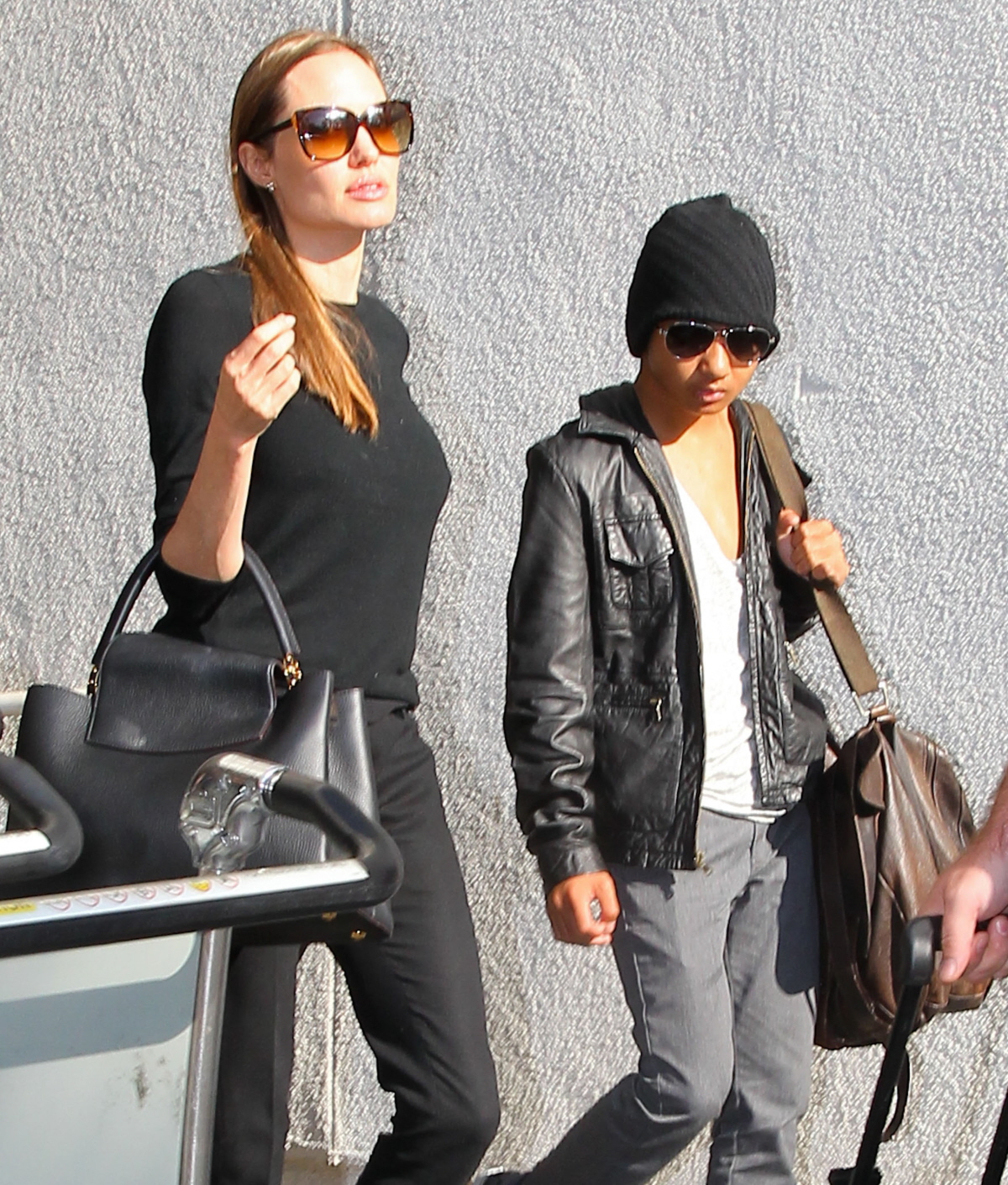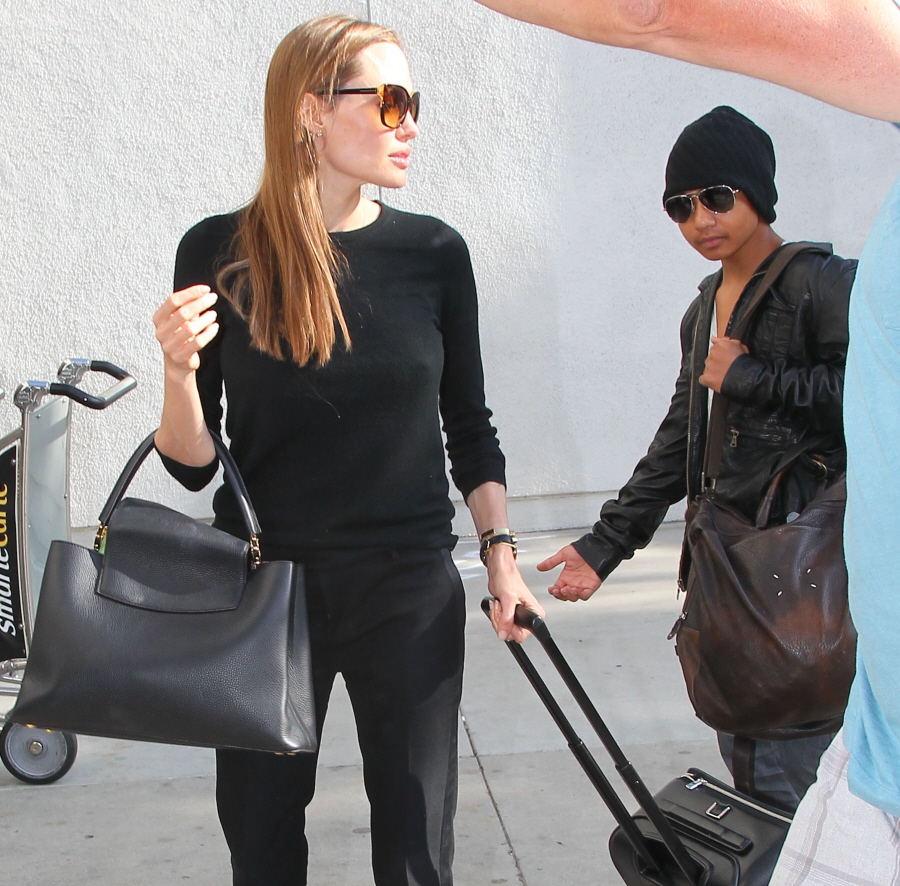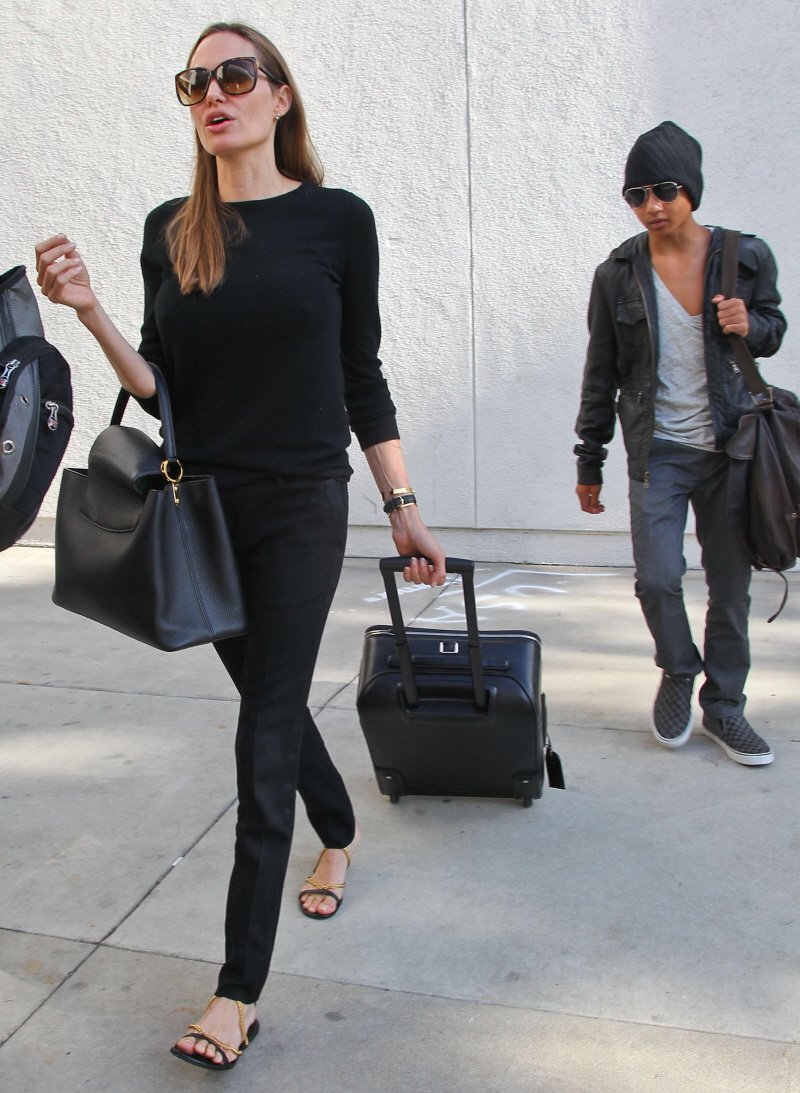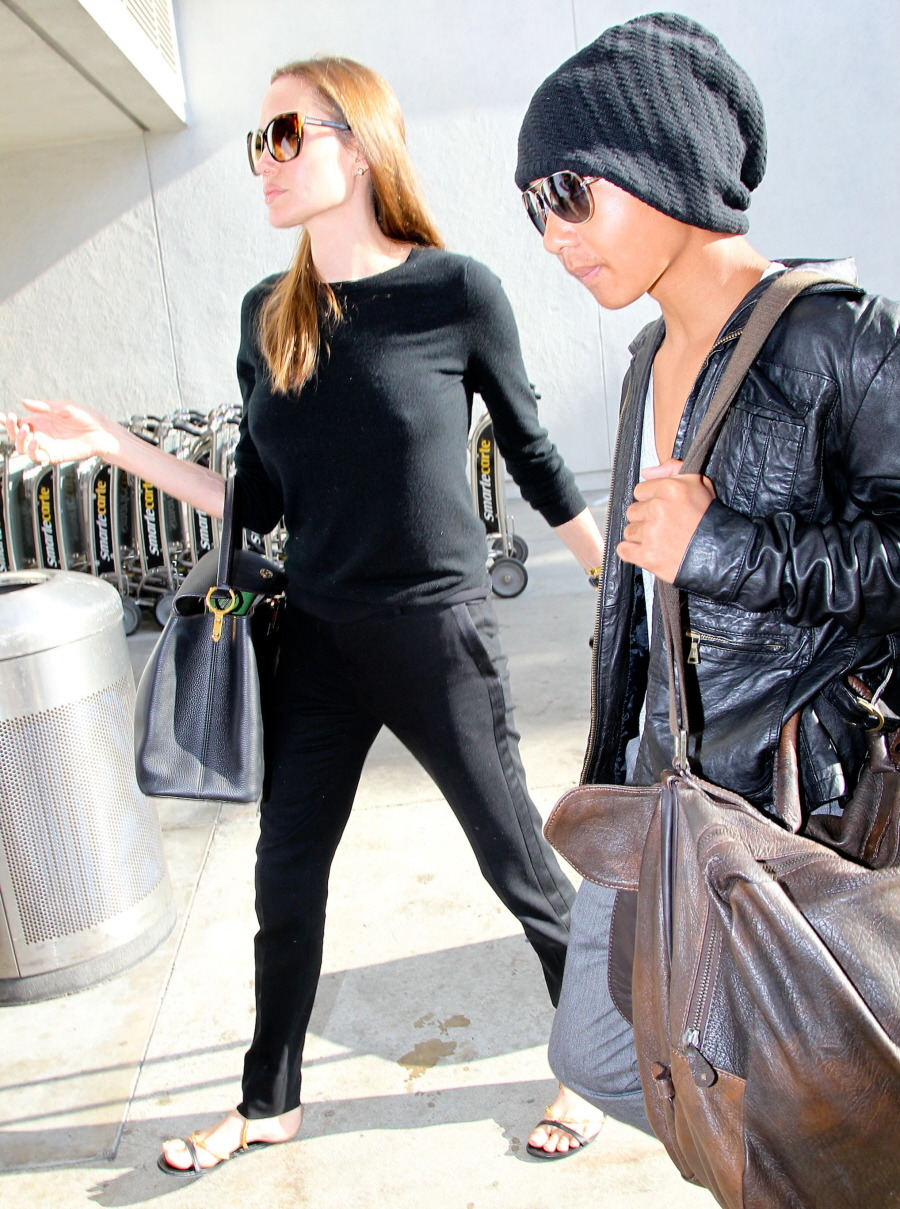 Photos courtesy of Fame/Flynet.