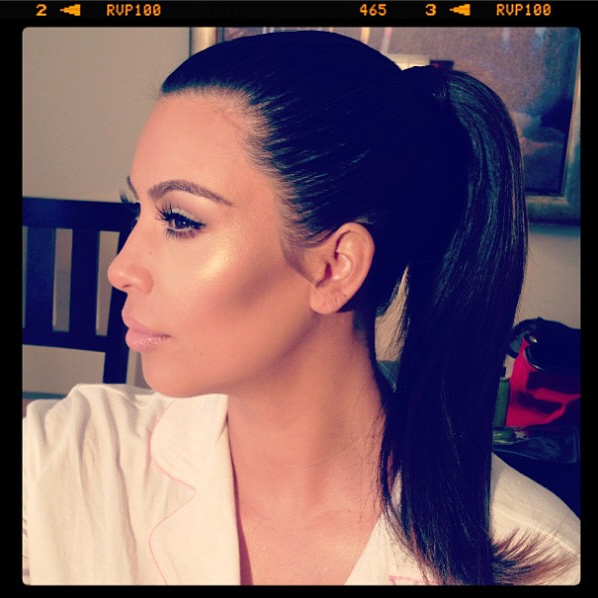 Ugh. I can't believe how much back-and-forth this story had over the past few days. You would think that by now people would know that if they mention even a casual dislike or mystification over the popularity of the Kardashians, the Kardashians are going to throw a huge temper tantrum about it and it will become a week-long media story. So, let's go in chronological order.
This week, Katie Couric gave an interview to In Touch Weekly. In the interview, she was asked about the Kardashians and she said, "I don't understand—why are they so famous? I think it's mostly teenage girls that are interested." Not really a burn, in my mind. Just sort of mild "meh, whatever."
Unfortunately, Couric is trying desperately to make her daytime talk show into a big thing, and she knows that having any of the Kardashians on would probably be good for the show. So Couric had sent Kim and Kanye West a baby gift – a pair of baby pajamas with a note that read "Dear Kim and Kanye, Congratulations on the birth of your baby girl! And may I humbly suggest you continue the K tradition. Fondly, Katie Couric." A nice, not-too-personal baby gift with the implication of "You should come on my daytime talk show!"
Unfortunately, Kim still has a Google Alert on herself and she knew that Couric had bad-mouthed her (sort of), so Kim posted a photo of Couric's present and note with the message "#IHateFakeMediaFriends #MayIHumblySuggestYouNotSendGiftsThenTalkS—"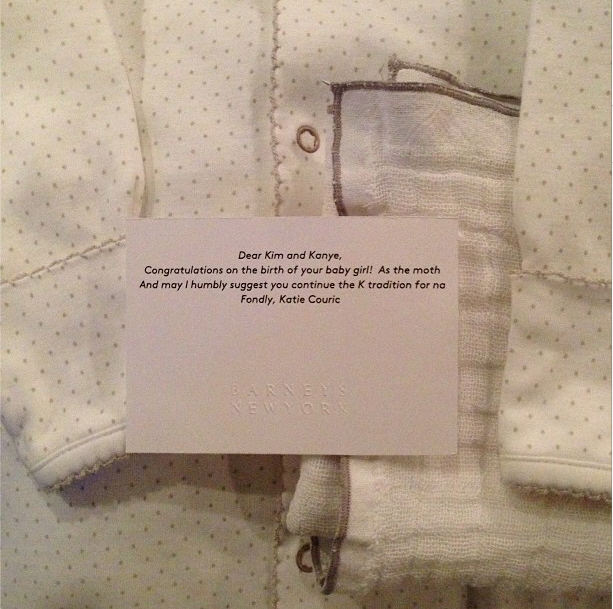 Which just makes Kim an idiot, in case you needed added confirmation. Katie Couric was never your friend, chica. She never gave a crap about you. Welcome to Hollywood.
Anyway, Katie did "apologize" I suppose. She released this statement: "I've met Kim before and I think she's a really sweet person. I was responding to a reporter's question, and explaining how I'm intrigued by the public's fascination with her family. I didn't mean to hurt her feelings. The gift is genuine, and I'm happy for Kim and Kanye." Is it over? Please say it's over. I hope this doesn't go on for five more days.
Also – Kim and Kanye and the baby were photographed a few days ago for the first time – you can see the pic here. I don't understand why people kept yelling at me "OMG WHY HAVEN'T YOU COVERED THIS?" and "the nanny is carrying the baby, thus Kim is a terrible mother!" The pic is super-exclusive – only the big media sites bought it. And what is there to say? The baby is in a covered carrier. Kim looks like she's lost a lot of the baby weight. Blah.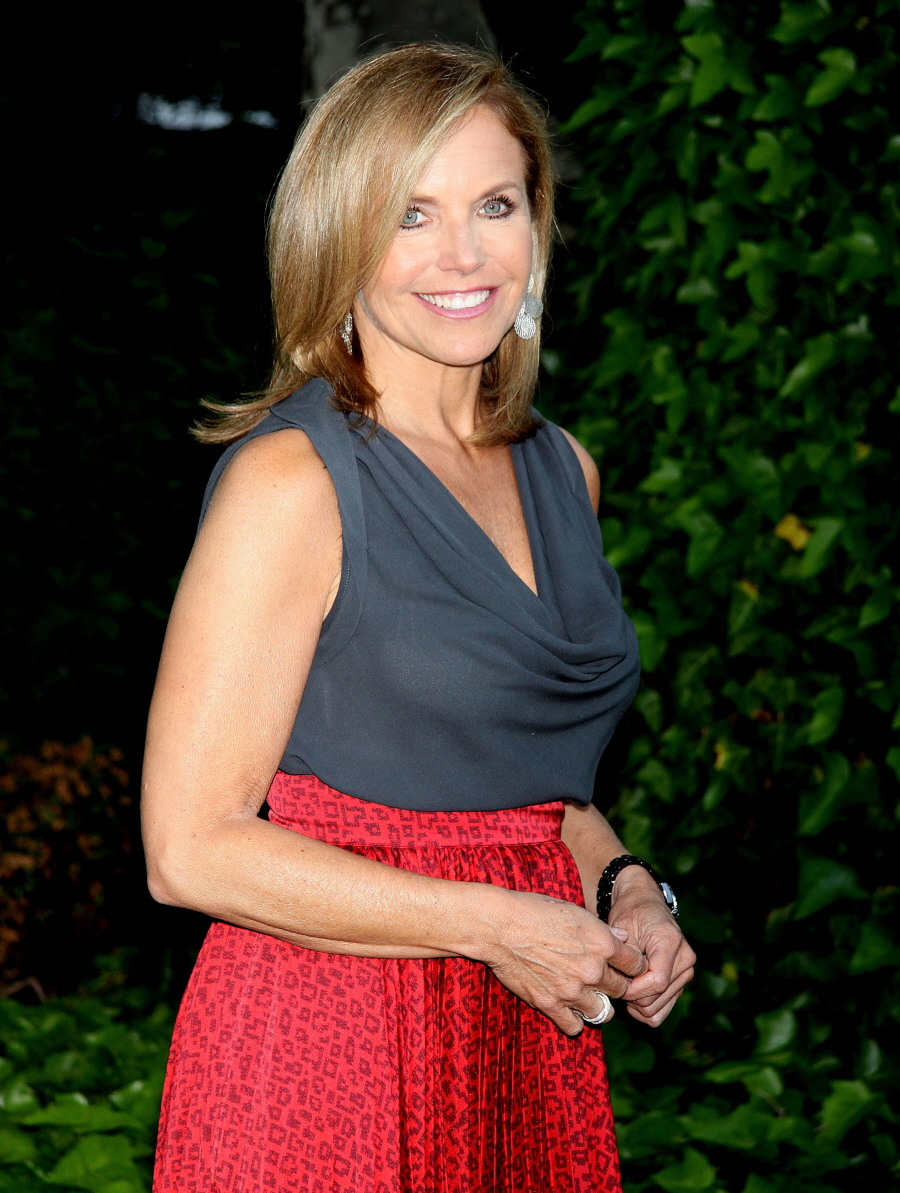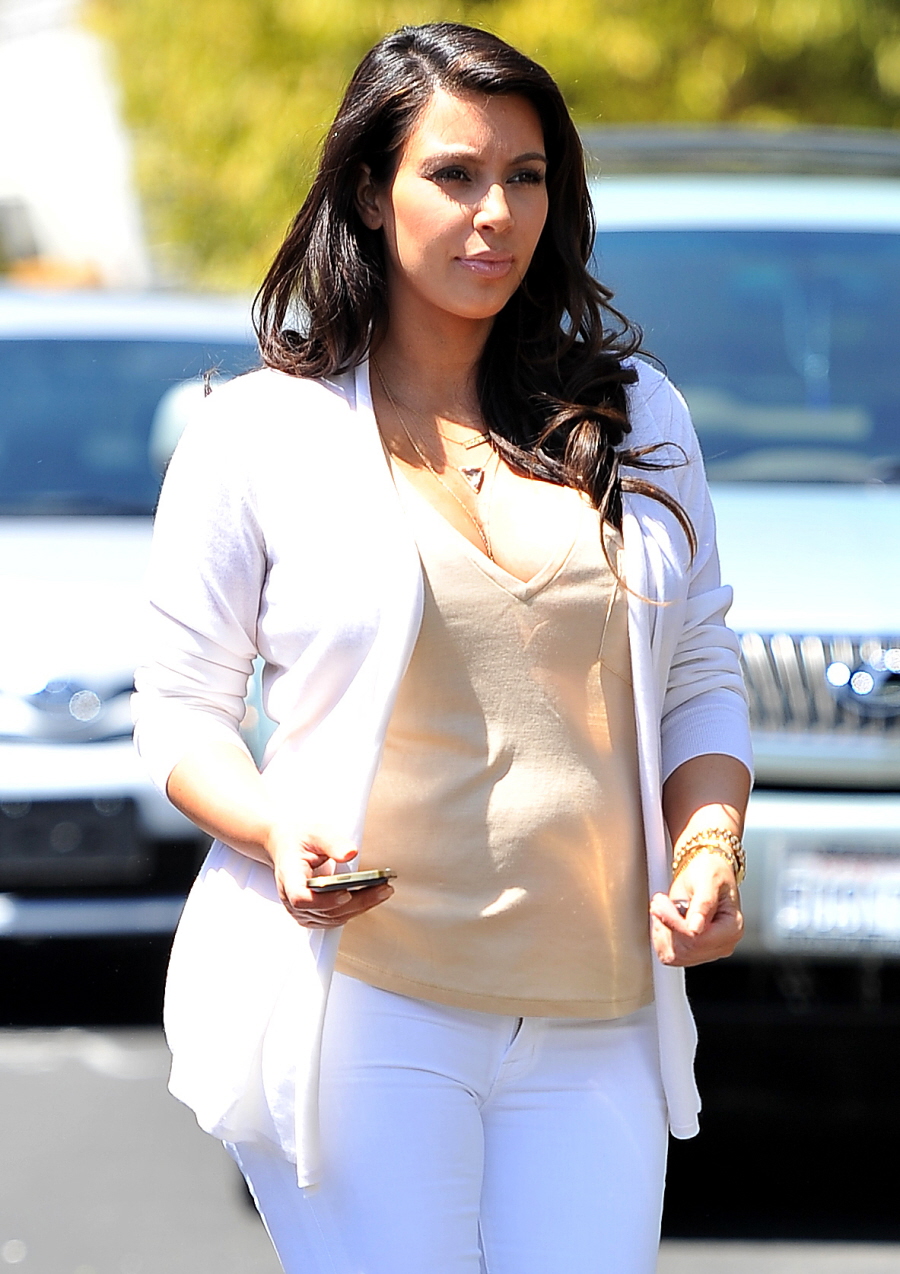 Photos courtesy of Kim's Instagram, WENN.