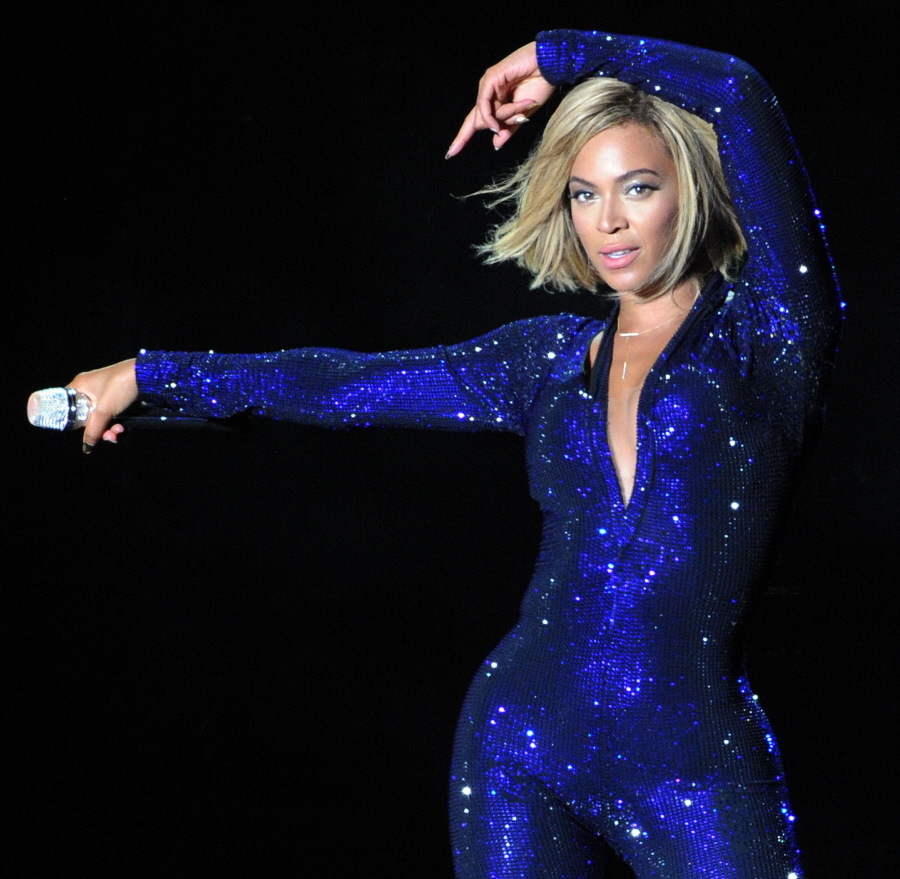 Some of you yelled at me for daring to suggest that Beyonce's recent "pixie cut" might have just been another wig. But seriously, was it just another wig? These are photos of Beyonce at the V Festival in Chelmsford, England yesterday. She was the big headliner at the V Festival, and she made a formal debut of her latest hairstyle – a blonde bob. She was seen last week with the blonde bob too – you can see those photos here.
So, what happened? Was the pixie cut just some temporary stunt in between weaves? Or did Beyonce just play around with a pixie wig and this was always some version of her hair? Did she realize that by publicly coming out with a pixie cut, everybody drew comparisons to Miley Cyrus? Or is empowered, strong Beyonce just so empowered and like a strong woman that the blonde bob is the newest definition of strong, empowered womanity? Or did she simply have an immediate regret about her genuine haircut? I wonder about that – because the pixie cut didn't suit her, especially with that terrible straw-blonde shade with the dark roots.
Maybe she just wanted hair to whip around for the V Festival? We'll see. At least no one is trying to convince us that THIS is still Beyonce's natural hair.
PS… Holy crotch-grab. Beyonce really IS Miley, right?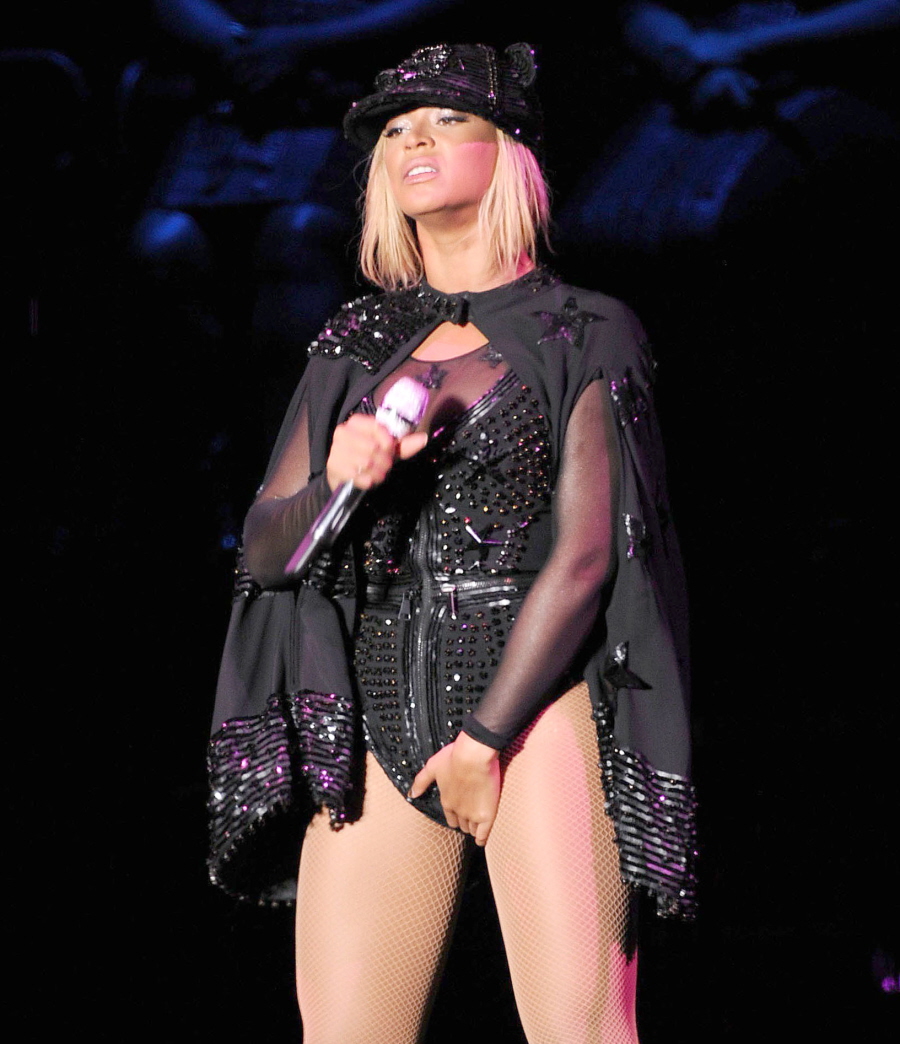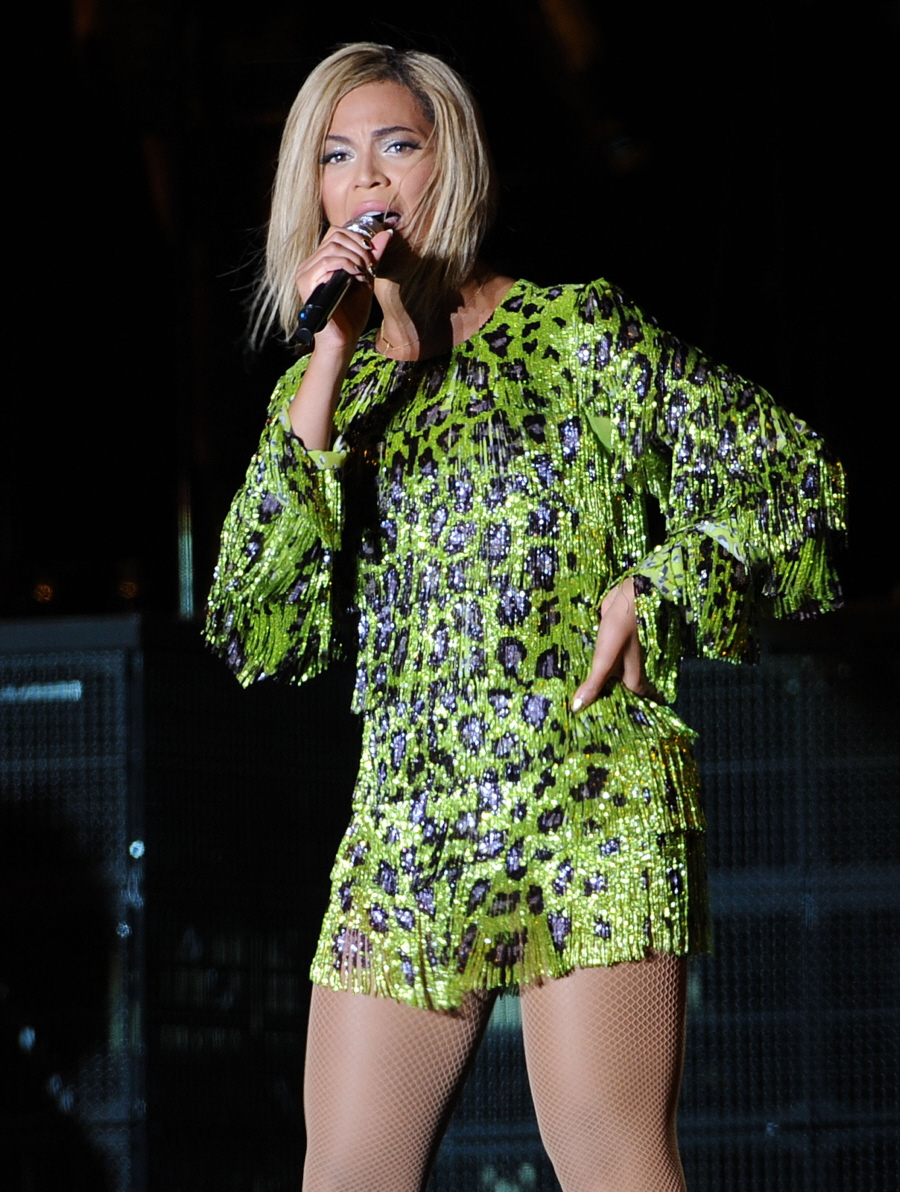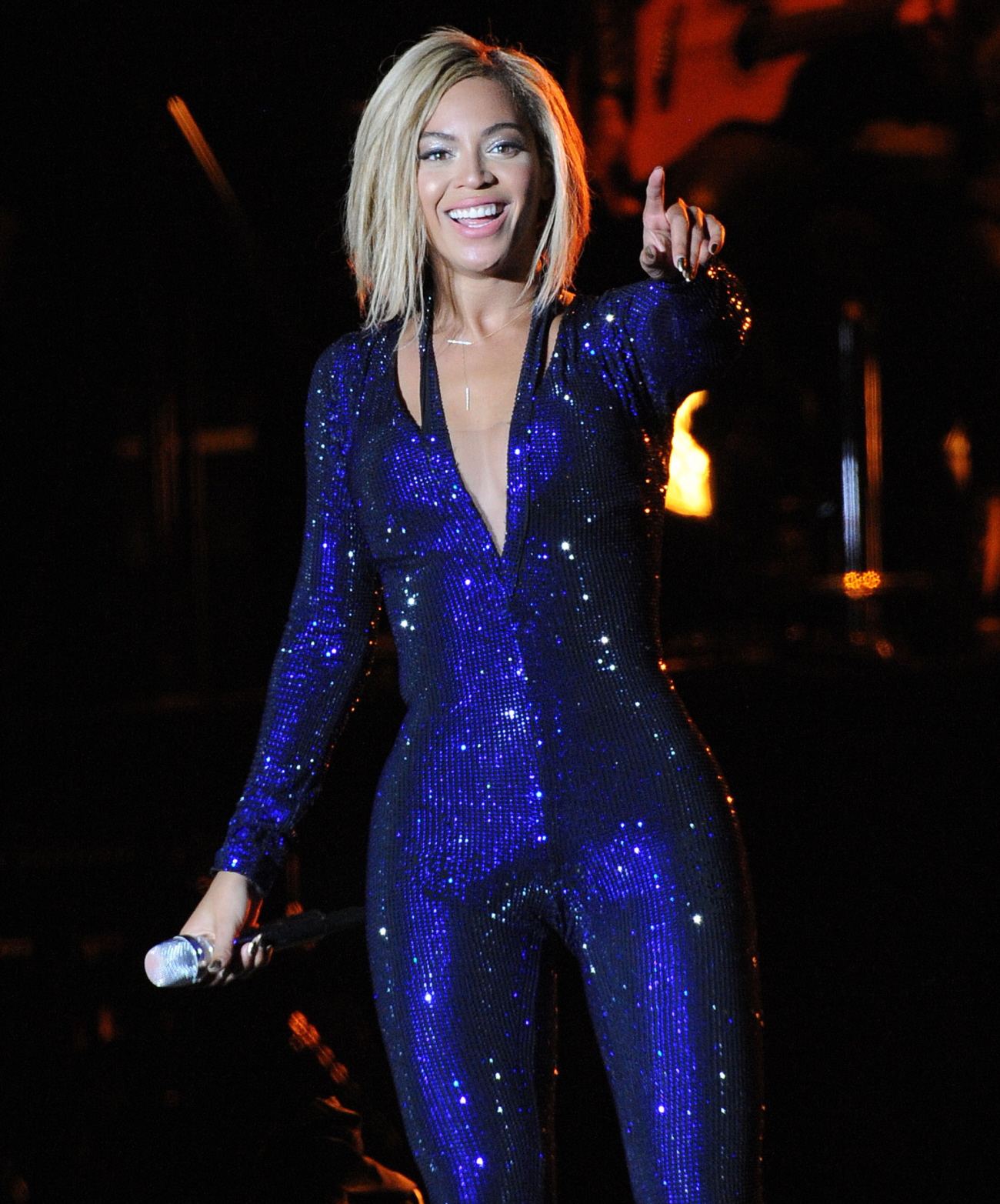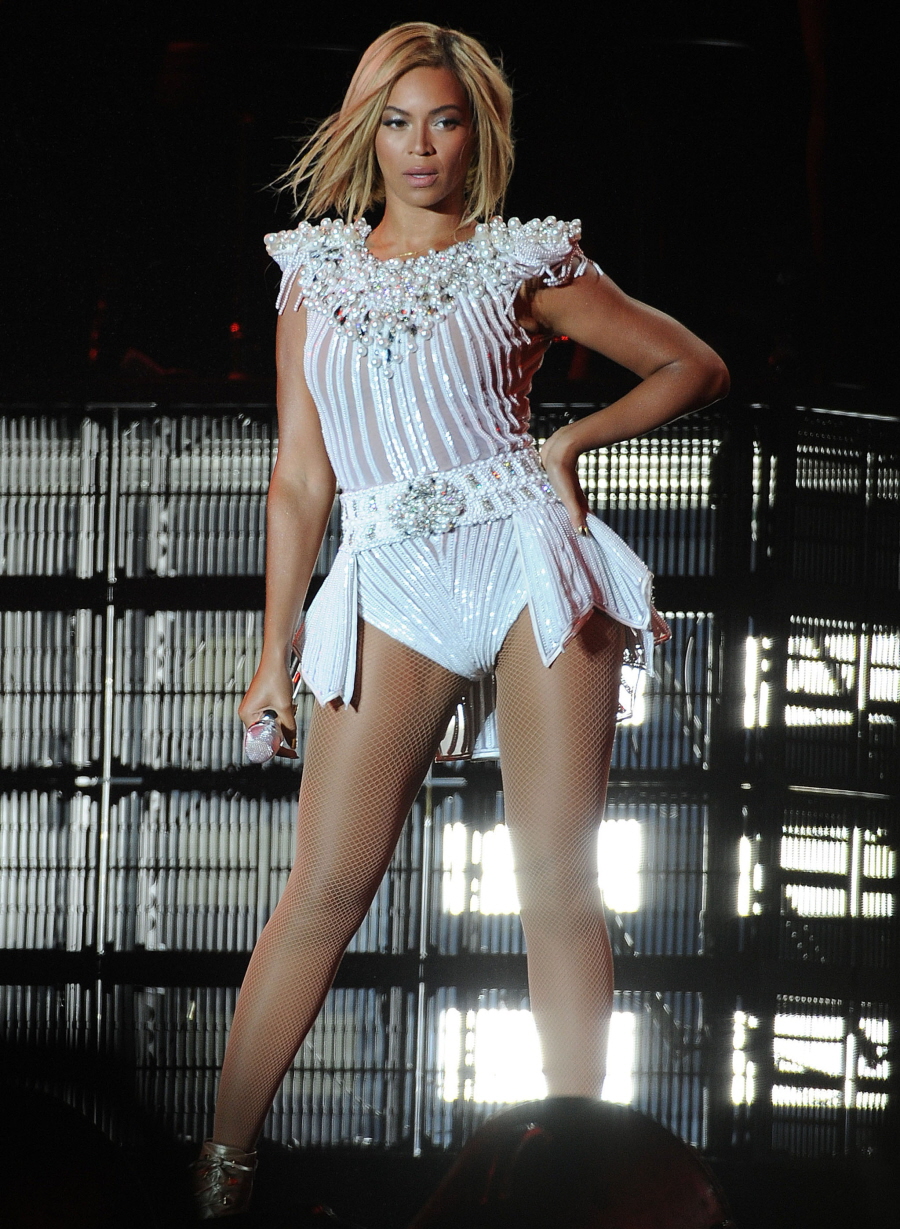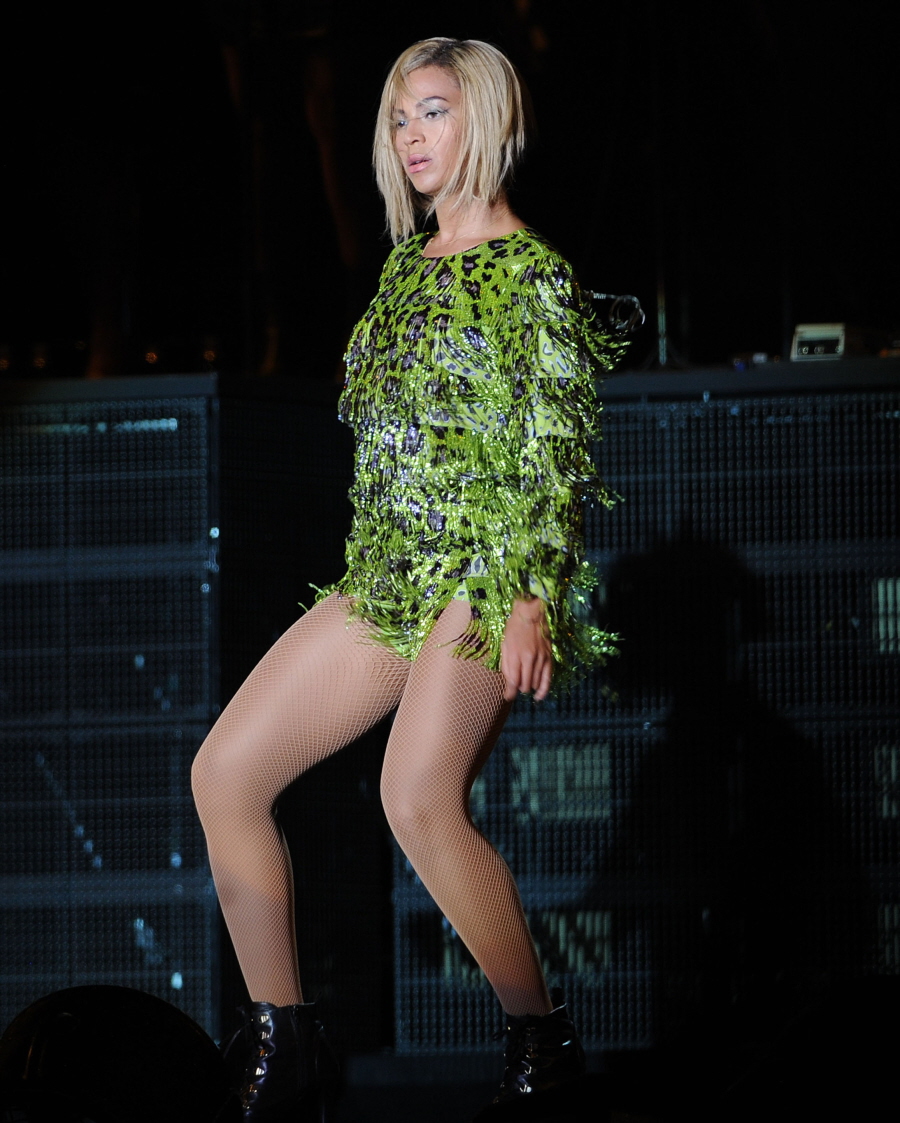 Photos courtesy of Fame/Flynet.