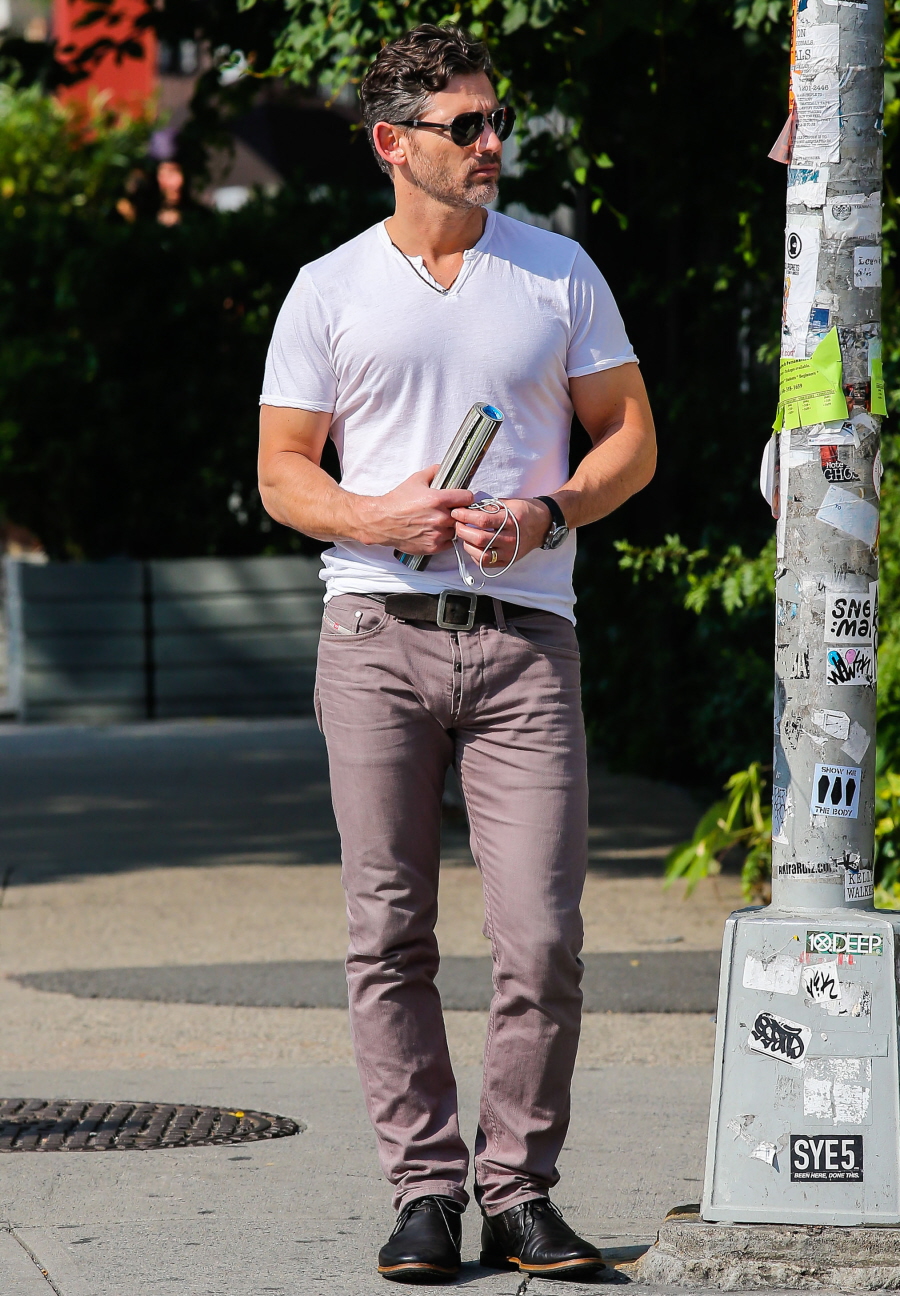 YES. Lord, I've been waiting so long for some new Eric Bana photos. Bana gets photographed less than Michael Fassbender! He gets photographed less than Tom Hardy! And personally, I think Bana is just as hot as those guys. My type really isn't the brown-eyed, tall, dark and handsome Australian thing usually (I like men who are pale, fair and English-y) but I will always make an exception for Bana. He's ridiculously handsome. And he's got a nice bulge too.
These are some new pics of Bana walking through the East Village in NYC over the weekend. I suspect he's in NYC right now because he's about to begin promotion on his new film, Closed Circuit. Have you seen the trailer for it? Because it looks like a really good thriller. Bana is playing an English lawyer defending a Muslim man for a terrorist attack in London. Here's the trailer:
I think this looks really good. Sort of Jason Bourne-y (especially with Julia Stiles), only with the legal system. I don't think much of Rebecca Hall, but I don't actively dislike her or anything, so we'll see. I kind of wish Bana would do more movies like this. And like Munich, which is probably my favorite of his films. Closed Circuit comes out on August 28th, which means that in the next two weeks, we should have some premiere photos (hopefully) and some new Bana interviews. Yay! MORE BANA.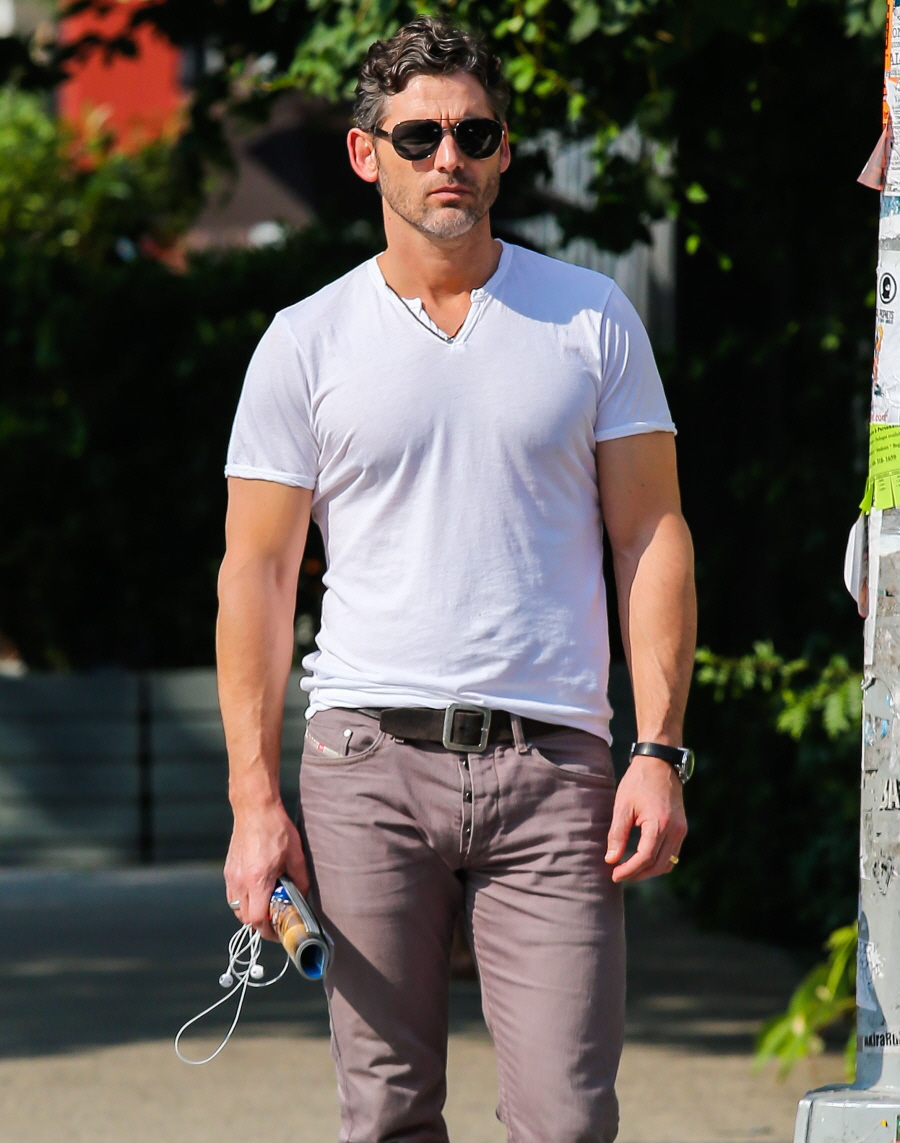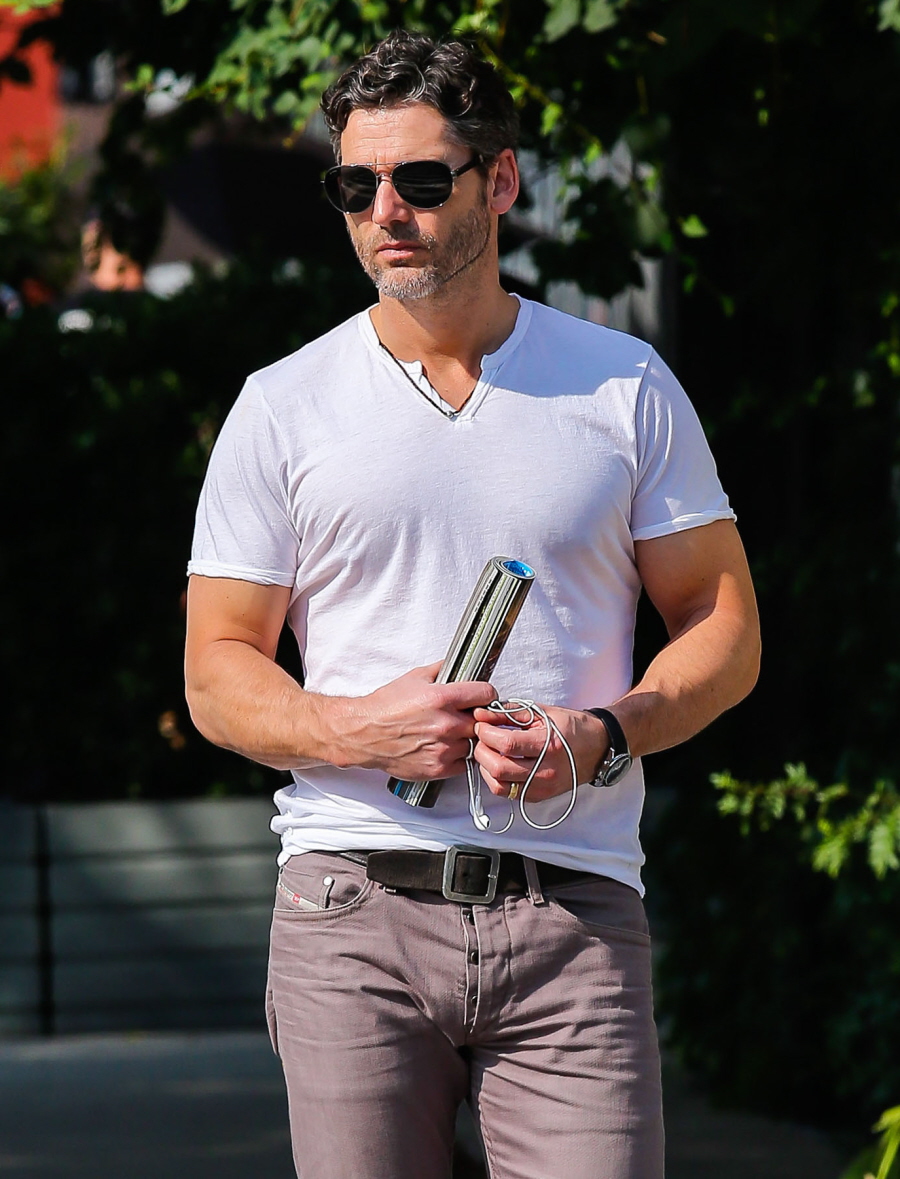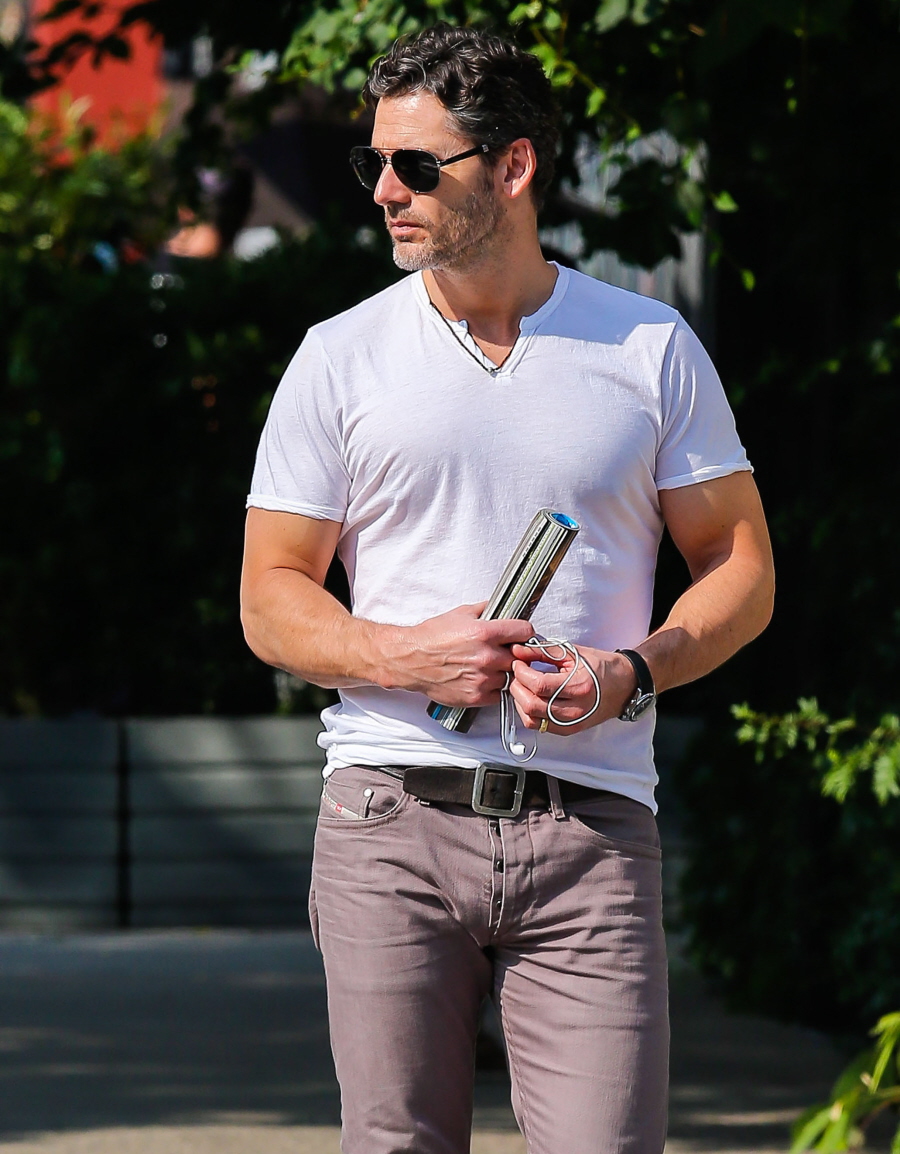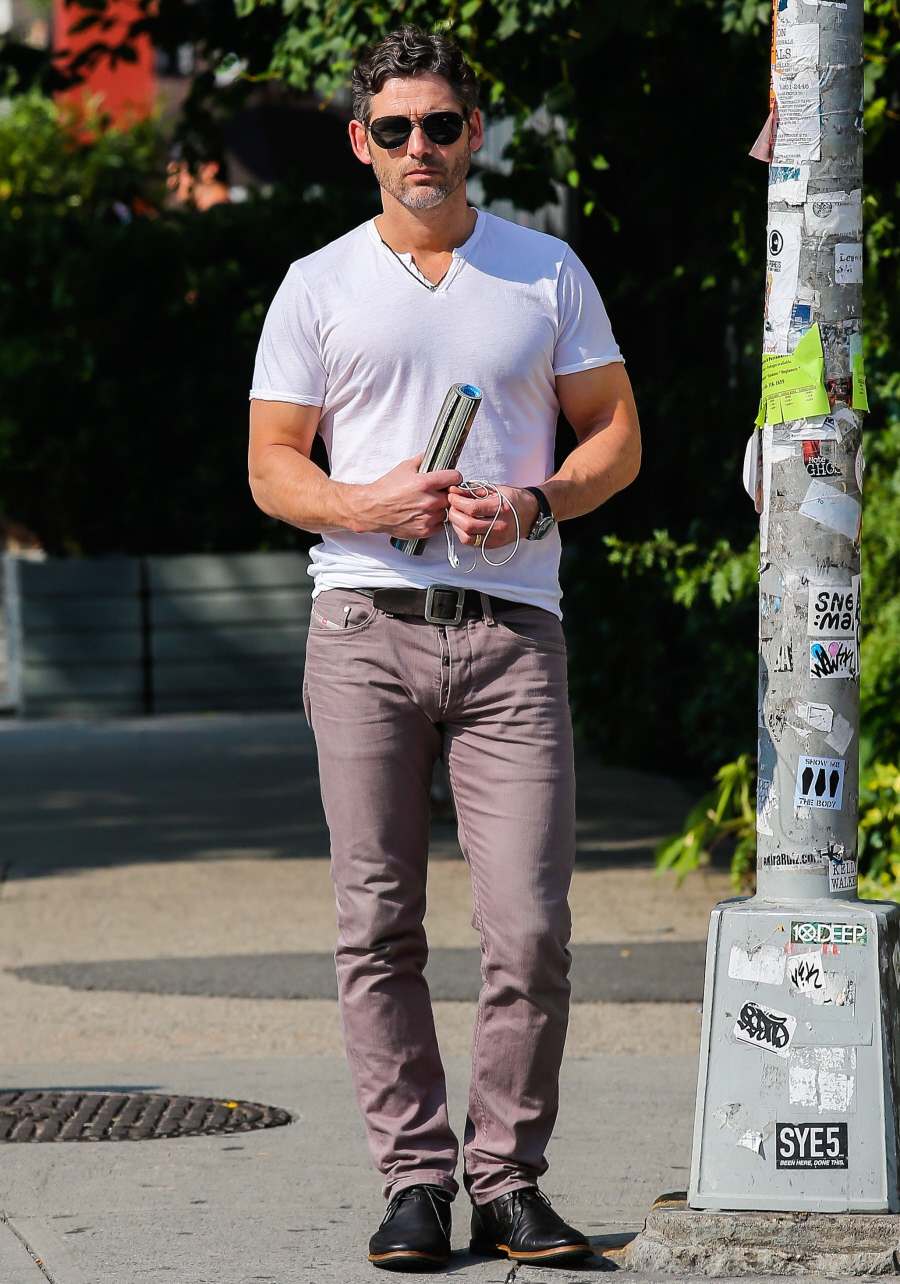 Photos courtesy of Fame/Flynet.