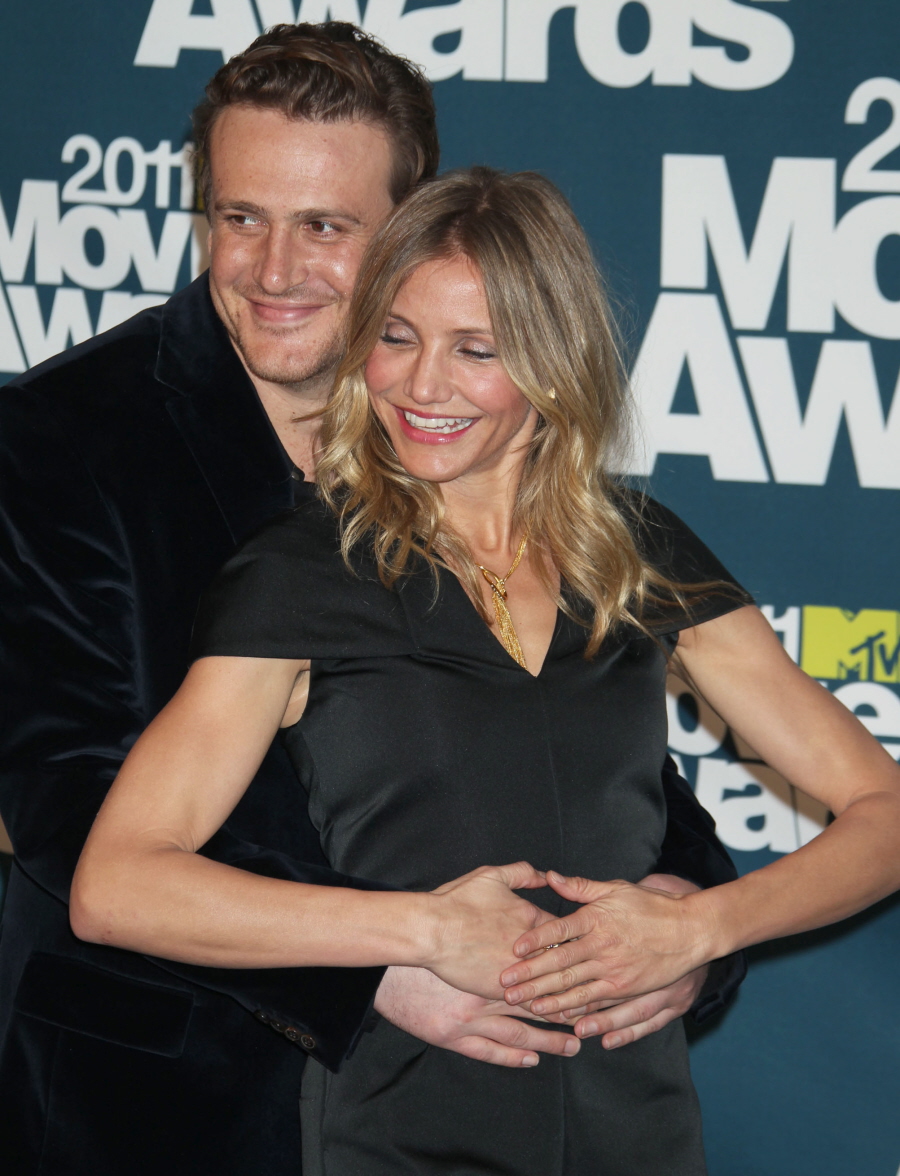 The last I heard, Jason Segel was dating a woman he met in rehab. Last I heard, Cameron Diaz was dating some sketchy billionaire. But according to Life & Style, Camy and Jason might be happening in real life! They've known each other for a while – they costarred in Bad Teacher a few years ago, and I was surprised by how much chemistry they had (and how that film was actually pretty good). They're both really tall. They both like fart jokes. They both have issues with alcohol (although Cameron has never been to rehab as far as I know, and she probably still partakes). So, a decent match? Compared to Camy's thing with Diddy, yeah, this is really good:
Looks like Jason Segel has caught the eye of Cameron Diaz! Life & Style can reveal that the pair were caught cozying up in East Hampton, N.Y., on Tuesday night.

"They were at [upscale eatery] Nick and Toni's and seemed to be on a date," one eyewitness tells the mag.

And that's not the only place the Hollywood hot shots were spotted — they were also seen shopping at Citarella food market in the same area!

"They bought groceries and then drove off together," an eyewitness on Instagram revealed.

Cameron has been in town as she films The Other Woman alongside Leslie Mann, Taylor Kinney and Kate Upton.

The blond beauty, 40, and How I Met Your Mother star, 33, are spending quite a lot of time together. And that will continue as they're set to begin filming their next flick together, Sex Tape.

In the raunchy movie, the two play a married couple whose sex tape goes missing. "It is R-rated," says the actor, who recently shed a lot of weight for the role. "And I'm not in shape for no reason."

The duo first co-starred in the 2011 comedy Bad Teacher, where they shared a smooch. The funnyman jokingly said of the experience, "It was very good for her."

It seems this could be the next big romance for Jason since splitting from actress Michelle Williams earlier this year.
So, they were seen in the Hamptons twice together. That means they're practically married! So, I actually think this might be happening. Which means I think they're banging and maybe he has feelings for her. But Cameron is kind of weird about relationships, right? I get the feeling that she doesn't know how to be in a relationship unless the guy is a total douchebag (Timberlake, A-Rod, Diddy). Jason is not a douchebag. He's just a funny, sweet guy with substance abuse issues. And now I kind of worry that Cameron's boozing might be a trigger for him. So, while I'll buy that they are hooking up right now, I don't think this is a match that will last forever.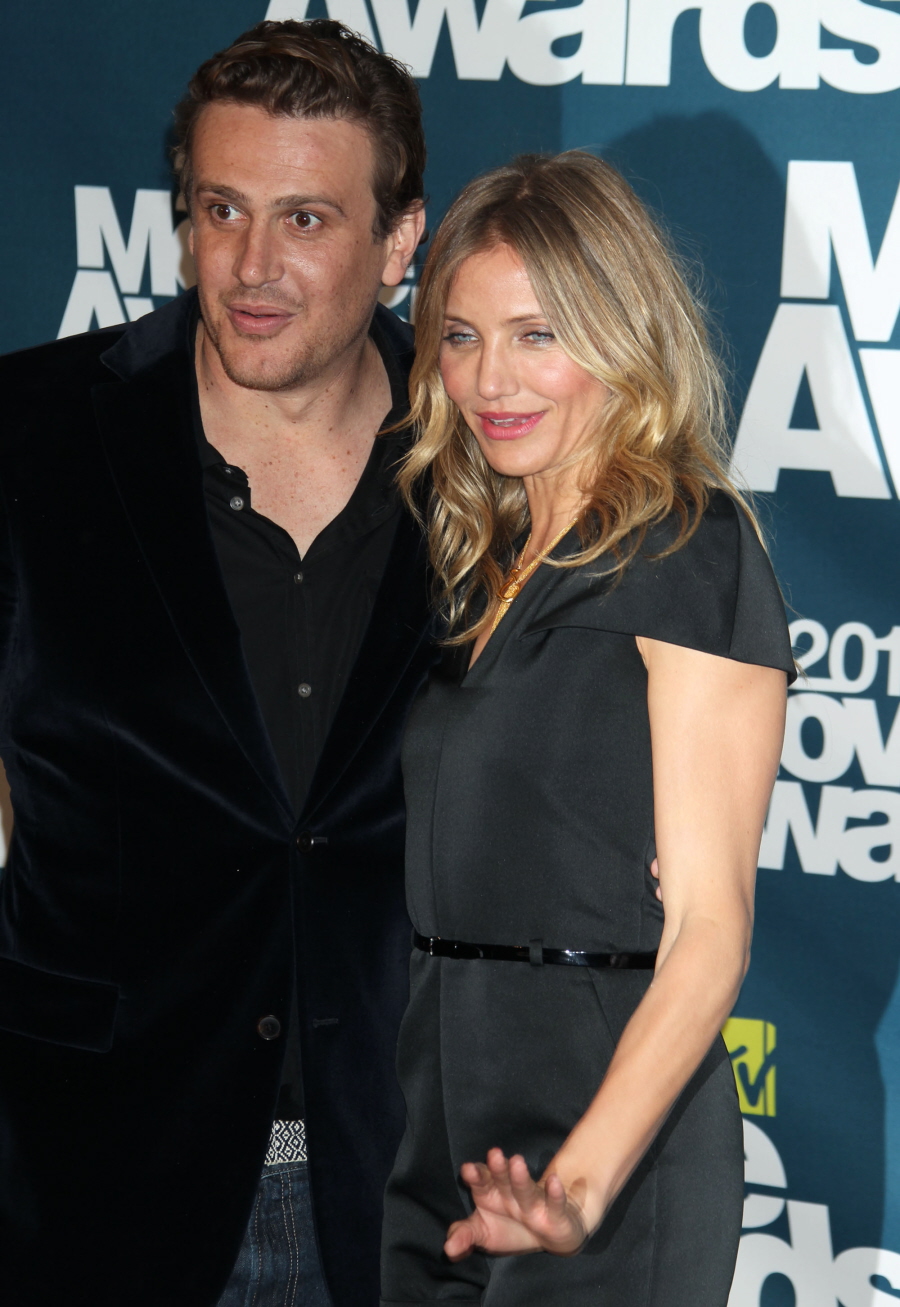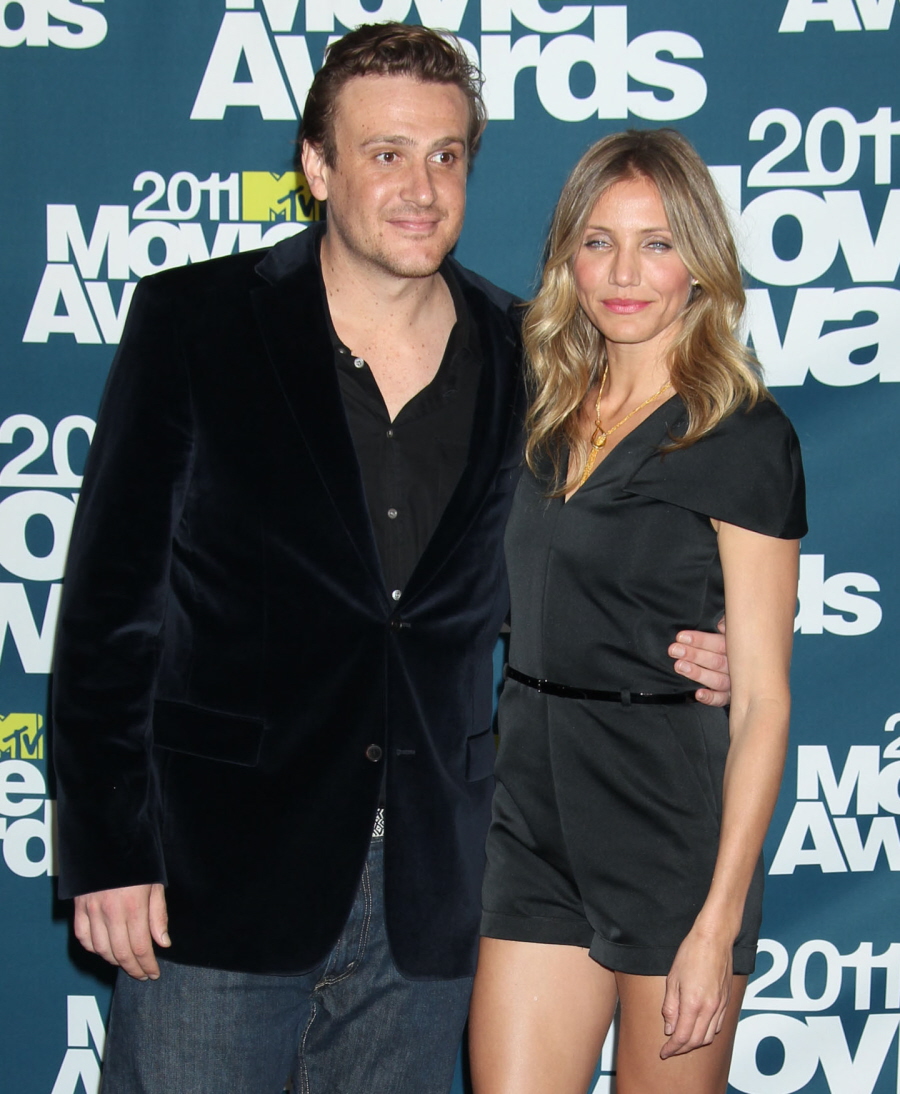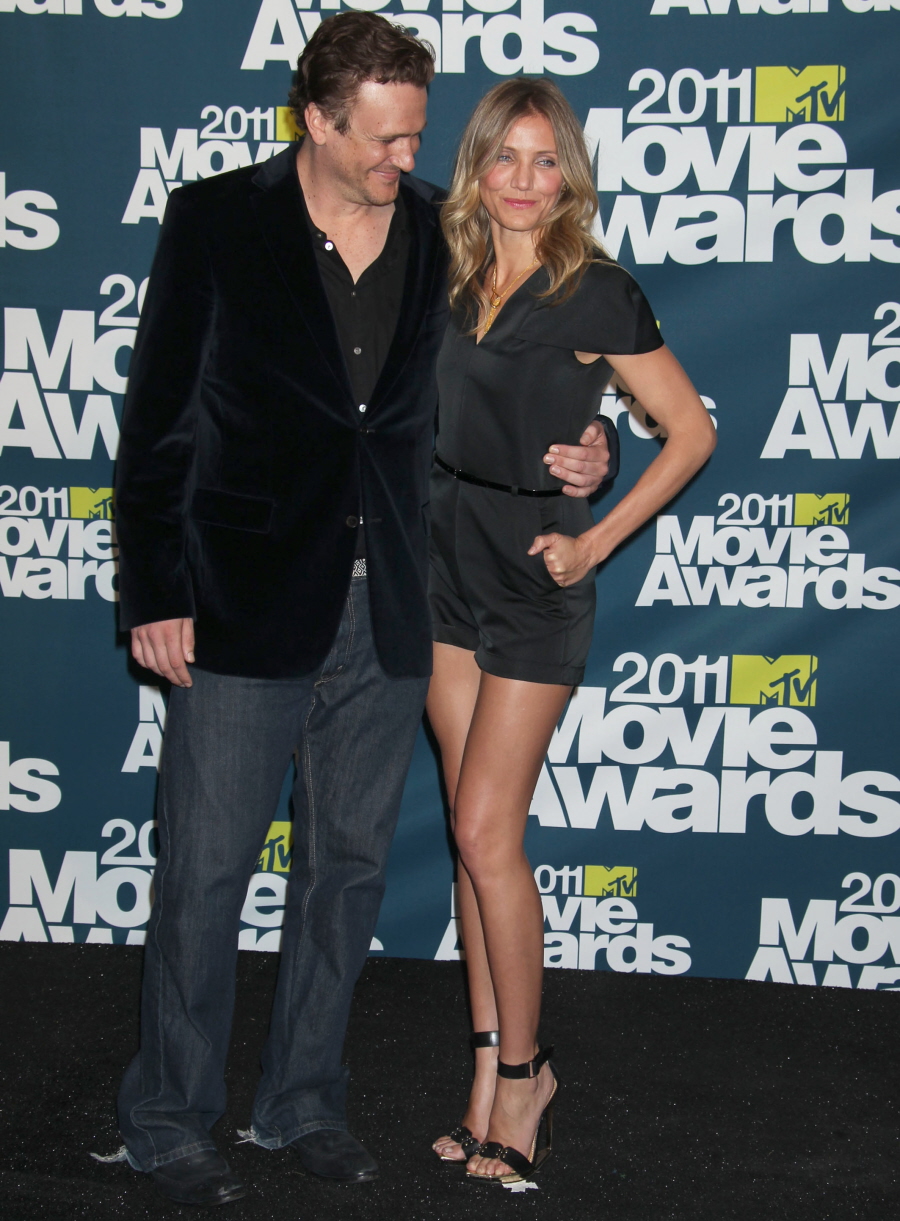 Photos courtesy of Fame/Flynet.