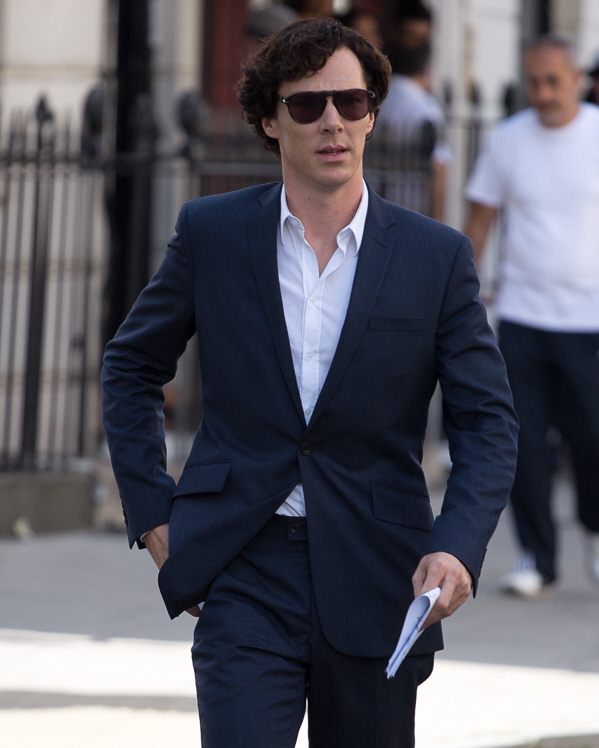 Now that I'm an out-and-proud Cumberbitch, I get emails from fellow Cumberbitches who hope that I will help them "ship" Cumby with various ladies. The word around The Cumber Collective is that the Russian girl is no good for him, and that he needs to try a relationship with a full-fledged movie star. Many Cumberbitches were preemptively "shipping" Cumby and Jessica Chastain. Jessica and Ben were scheduled to begin filming Crimson Peak in January, and I guess people hoped that their eyes would meet… and the lust would grow… and suddenly, Cumberbatch and a ginger would be making babies. They would have the palest children ever. Anyway, that dream has just died. Cumby pulled out of Crimson Peak and no one knows why:
Benedict Cumberbatch has exited Crimson Peak, the Legendary horror movie being directed by Guillermo del Toro. No reason for his departure was given, although sources say his exit is not due to another project.

Charlie Hunnam, Jessica Chastain and Mia Wasikowska remain on board to star in the four-hander gothic horror story that centers on a woman who discovers that her husband might not be who he appears to be.

Peak is scheduled to shoot in January, and the exit at this early stage gives del Toro plenty of time to find a replacement. The filmmaker has already shown he can roll with the punches when he quickly cast Wasikowska after Emma Stone fell off the movie.

Cumberbatch is entering a busy period where many of his completed films will hit screens. Dreamworks' The Fifth Estate kicks off the Toronto International Film Festival in September, Fox Searchlight's 12 Years a Slave opens on Oct. 18, while the all-star August: Osage County opens Dec. 25.

He is also voicing the dragon Smaug in The Hobbit: The Desolation of Smaug and is in preproduction on The Imitation Game, in which he will portray gay cryptographer Alan Turing.
I have several theories as to why Cumby would drop out. Shall I make a listicle? Let's make a listicle!
Theory #1: Cumby didn't want to hook up with Jessica Chastain. He prefers darker girls, perhaps half-Indian blogger types with big boobs.
Theory #2: Crimson Peak might be a mess. And Guillermo del Toro might be too scattered to focus on fixing it.
Theory #3: Cumby actually wanted to take a break after working non-stop for years.
Theory #4: Cumby is convinced that he'll be on the awards circuit during the same time frame, so he's leaving his schedule open so he can properly launch his Oscar campaign.
Theory #5: He thought it was a sequel to Crimson Tide and he was disappointed that Denzel Washington wasn't on board.
Theory #6: He's going to be filming 50 Shades of Grey instead. HAHAHA.
Theory #7: He's giving up acting to pursue sign-making and sign-holding-up full time.
Theory #8: He got a better script or a better project.
Theory #9: He wants the time to properly pursue that Russian woman. NOOOOoo!
Theory #10: He's pregnant. Obviously.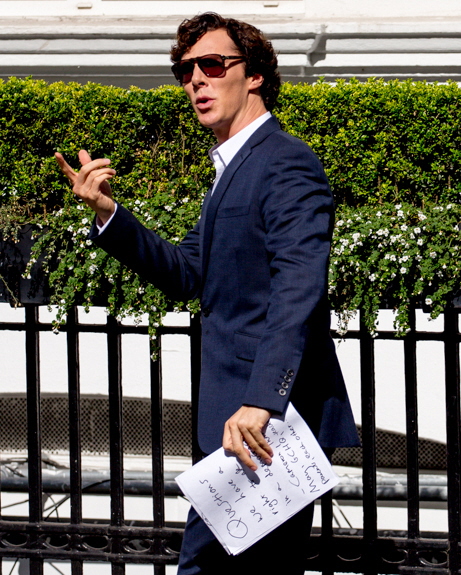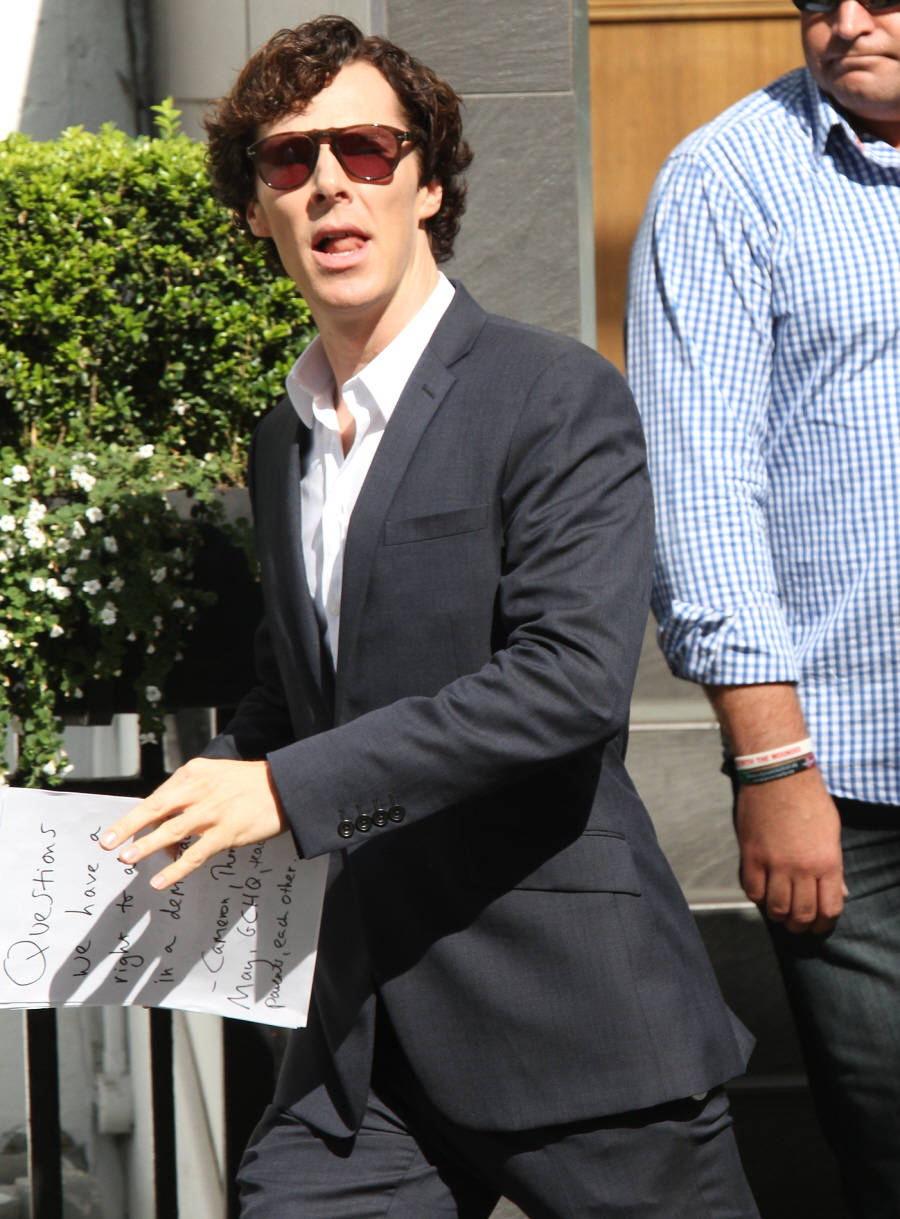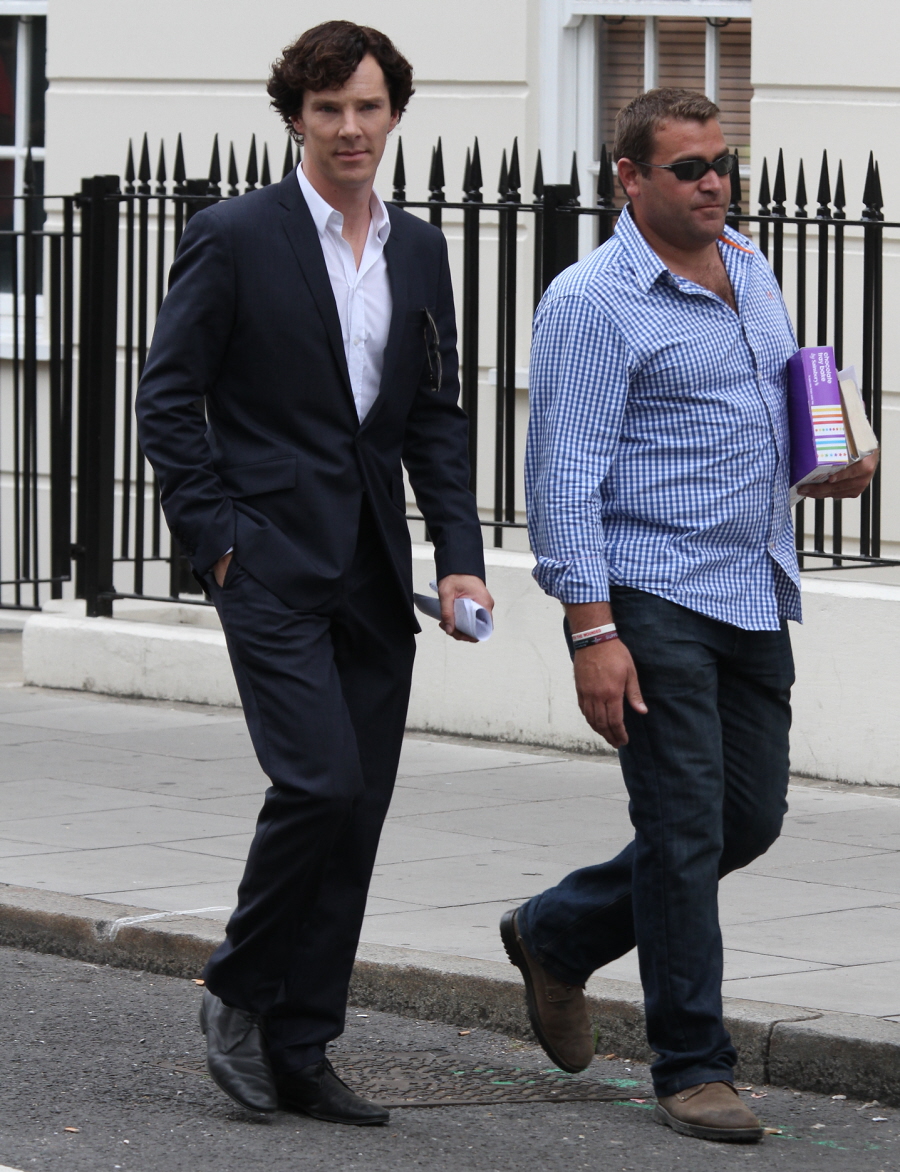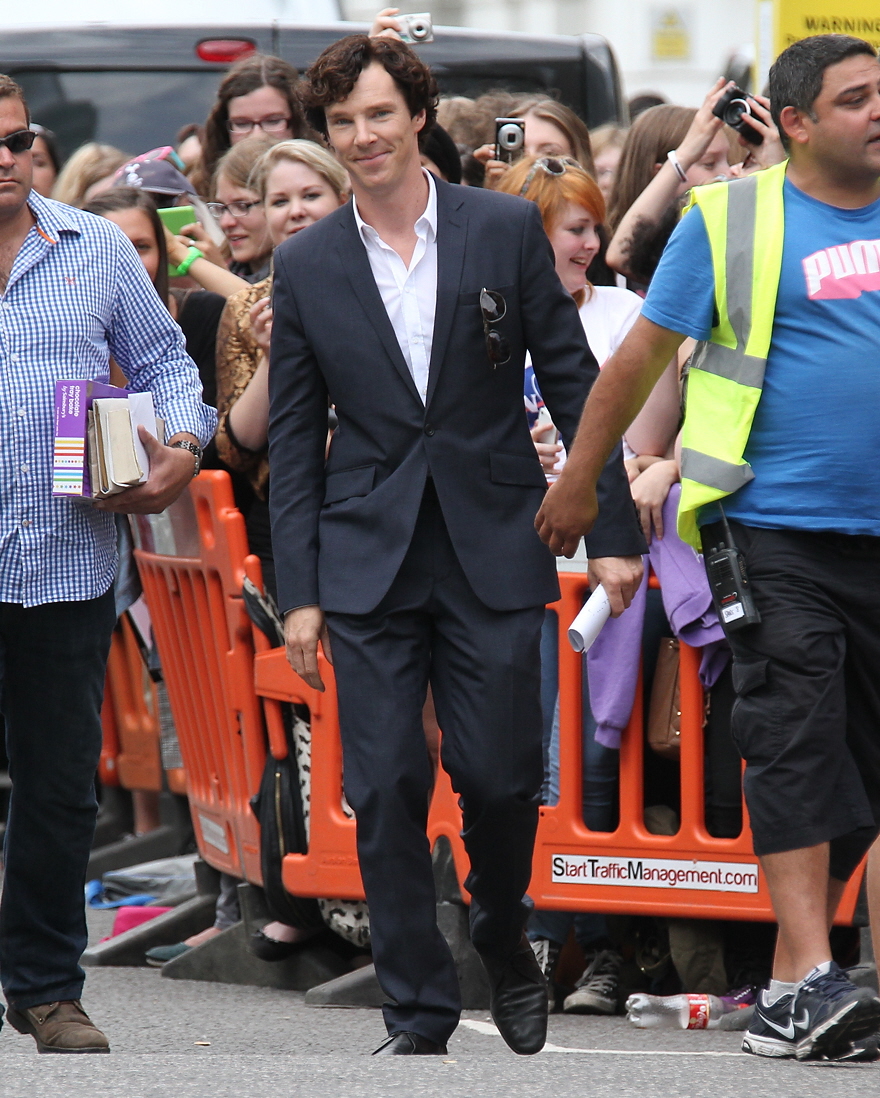 Photos courtesy of WENN.