Puff Daddys 12 y.o. son gets lap dance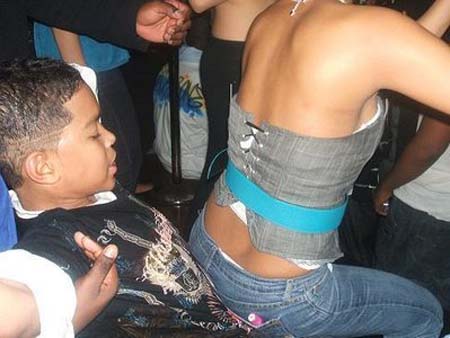 In the world of weak rhymes that is his kingdom … let the word go forth: Duff Paddy is the world's worst Daddy
Bossip has the pics and the acidic commentary — but how much cutting commentary do you need to add to pictures of P Diddled's twelve year old getting a lap dance? The acid level is already at a Timothy Leary House Party level.
12 year old Justin Combs is making Diddy real proud. He was spotted at some club receiving a lap dance like a pro. I wonder if they make Valtrex and other STD meds in the form of colorful children's chewable tablets?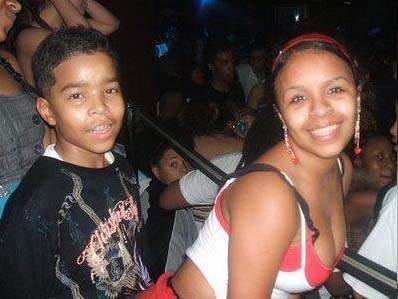 I think the thousand words those pictures are worth are located in the policy brief of the Department of Youth and Family Services. What is a twelve year old doing in a club anyway? … maybe those thousand words are in the Liquor Control Board Handbook. Well larger social questions aside … clearly somebody is not driving that parental car with both hands on the wheel. Whether its Sean Puffy P. Diddy Combs or his ex- Misa Hylton-Brim they have enough names between the two of them to sell off a few and go buy some common sense and a copy of Dr. Spock.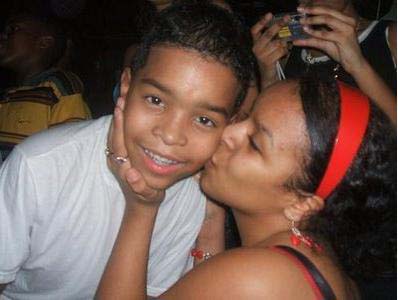 Maybe I'm just behind the times … I suppose Twister was a fairly sinister party activity as well … just with less adult badonkadonk. Perhaps thats the litmus test for afterschool activities … minimal adult Puffed badonkadiddy
Written by UrbanDK

Posted in Photos

- Friends reunion on Ellen [Popsugar]
- Lindsey Vonn watches Tigers kids [Lainey Gossip]
- George Michael fell out of a car going 70mph [D-Listed]
- Real Housewives of Orange County recap [Reality Tea]
- New Man of Steel trailer [Pajiba]
- Jared Padalecki's hot bod [Buzzfeed]
- Doctors confirm Taylor Swift's new boobs [Evil Beet]
- Catherine Zeta-Jones finished treatment [CDAN]
- Anna Paquin hates the paps [Celebslam]
- Lance Armstrong is gross [The Blemish]
- What is Barbara Palvin wearing? [Moe Jackson]
- This is Petra Nemcova? [SVC]
24 Responses to "Puff Daddys 12 y.o. son gets lap dance"