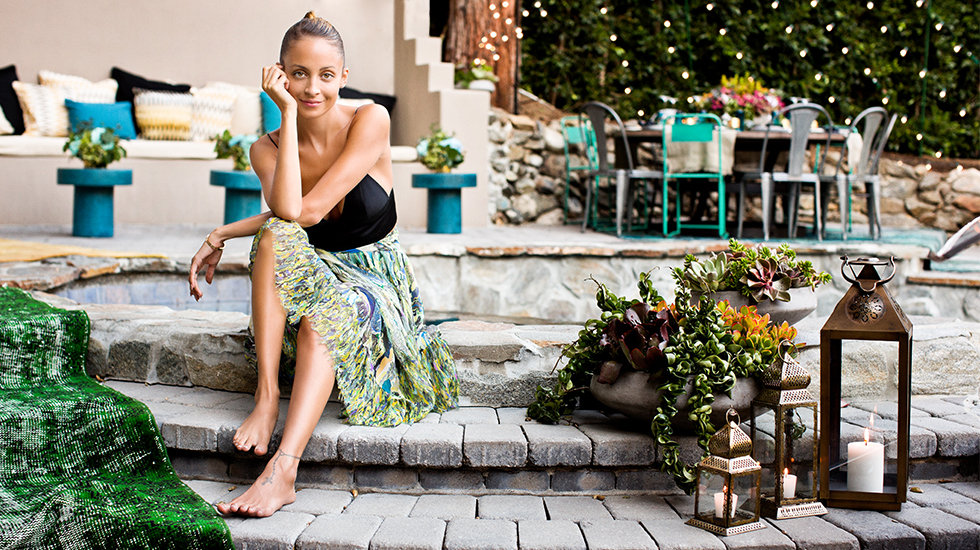 Nicole Richie appears in the September issue of Domaine magazine to show off her backyard and love for dining outdoors, and the results are stunning. As you may have gathered from previous stories, I kind of adore Nicole and will defend her until the sun goes down (at which point, I'll drink some boxed wine and change the subject) because I'm strangely proud of her for doing something with her life beyond being Paris Hilton's sidekick. Like, as soon as Nicole had one major screwup — that 2006 DUI — she straightened up and got really got her act together. Now she's a wife, a mother of two children, and a fairly successful designer of clothing and jewelry.
A lot of you have commented that you think Nicole's current persona is all an act and that she's still secretly a mess, or on drugs, or whatever. Plus, there are those pesky eating disorder rumors that have persisted ever since Nicole managed to lose some extra poundage years ago, and she never gained it back. I will admit that there are moments that I worry about Nicole looking a little too bony, but I do think that she is a very small-boned person by nature, and I also have a hunch that she likes to stay on the thin side because (much like Victoria Beckham) it's a fashion industry thing. So the fact that Nicole has received a huge feature in an interior design magazine that talks about her passion for dining al fresco, well, it seems a little bit weird, but OMG, the photographs are lovely — especially if you like food pr0n, you should take a peek. Here are some tips from Nicole: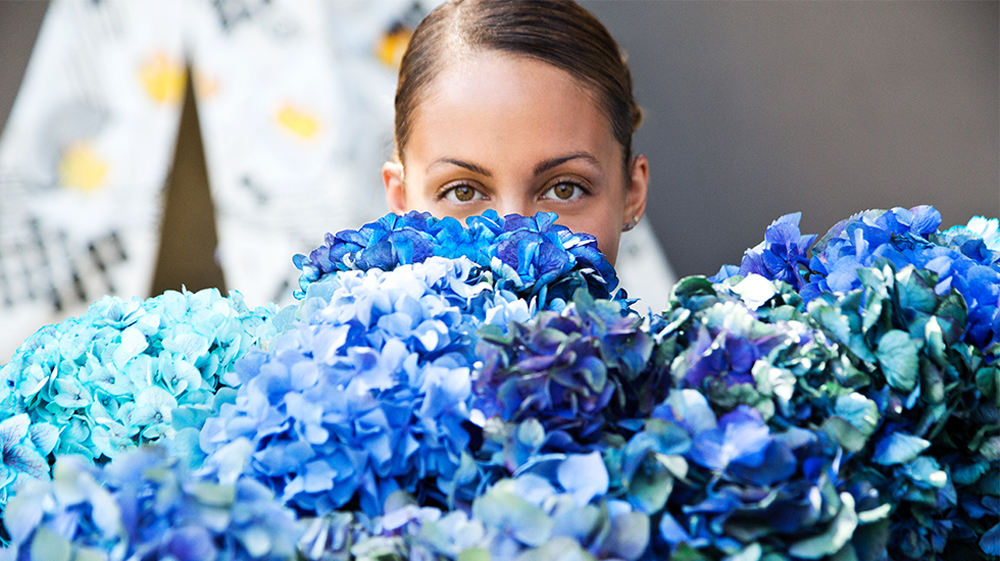 On how she decorated her backyard: "I hate the term bohemian. It was important for me to keep the color palette strong but not too overpowering. We're all about having everything be really eclectic and relaxed."

On the vibe: "My house has that summery look and feel all year round — luckily for me I live in L.A. and can get away with it."

She loves throwing dinner parties: "You feel the love and thoughtfulness in the food."

Her friends love it too: "I'm against assigned seating. I like people to come to my house and feel like they can do whatever they want. Our house is the one people come to, to hang."
[From Domaine]
I don't have a problem with anything she's saying here, and Nicole's tips aren't really prescribed instructions in manner of Goop or Alba. While it seems a little bit Goopy for Nicole to be going in this direction in this magazine feature, at least Nicole has taste. I'd like to eat the food that is photographed and hang at her house. I'm not sure that Nicole actually eats this food, but that's a lingering topic of discussion that won't be settled anytime fast.
What I like most about this photo spread is that there are so many pictures of Nicole's friends, but Paris Hilton is not pictured at all. You know Paris hates that, right? Paris would die to get back in Nicole's good graces because Nicole is classy now, but Nic will have none of it.
Also, Nicole has no food on her plate in this picture. I see a few crumbs though, right?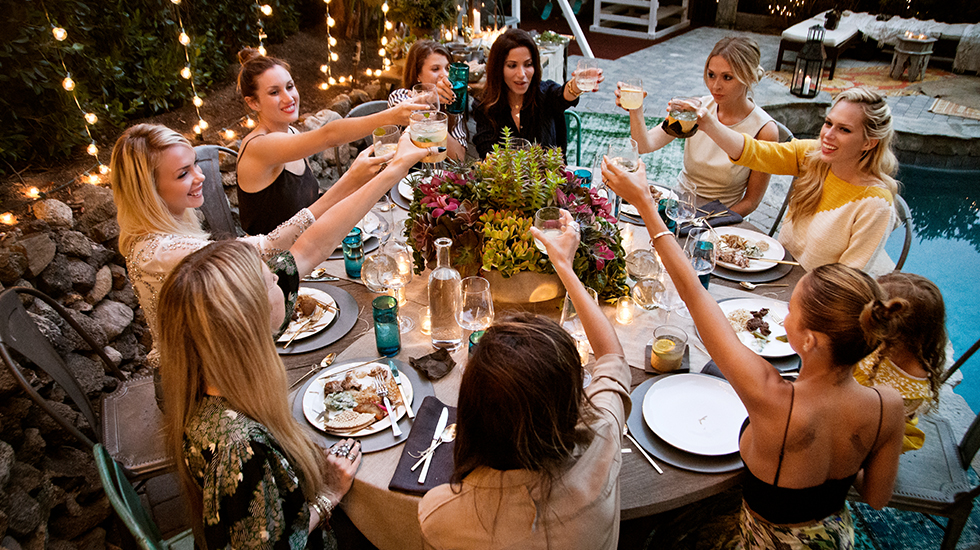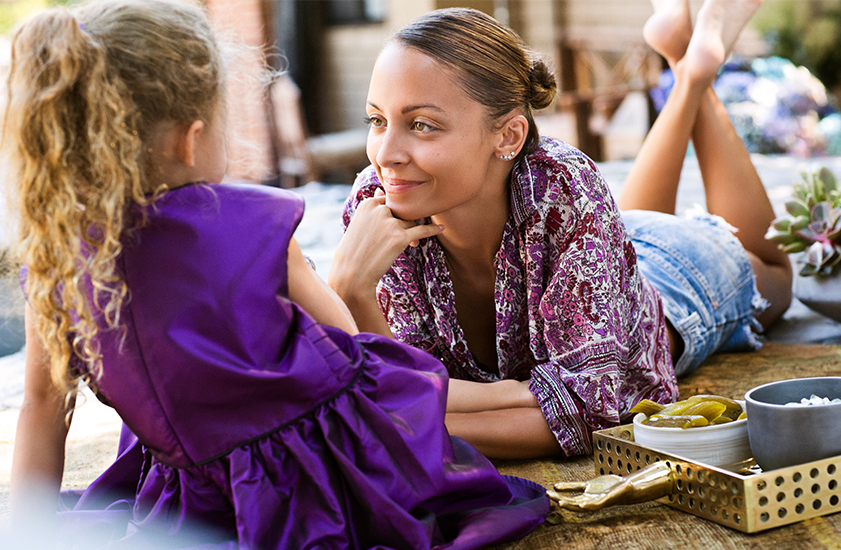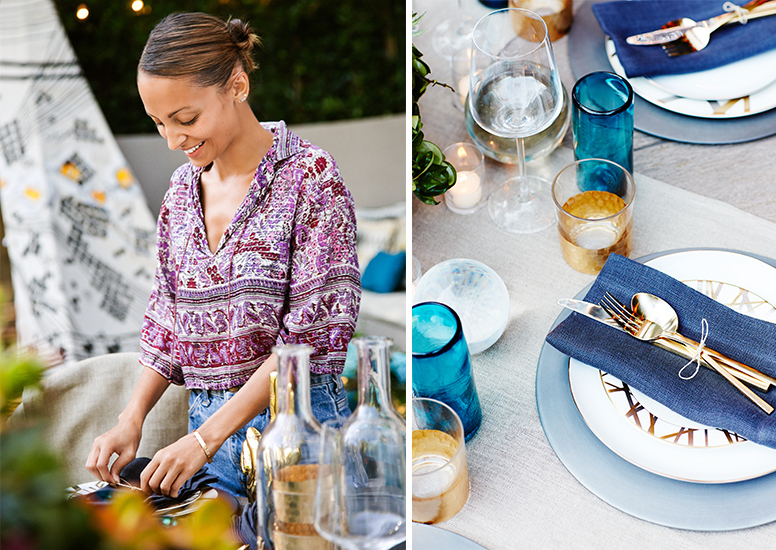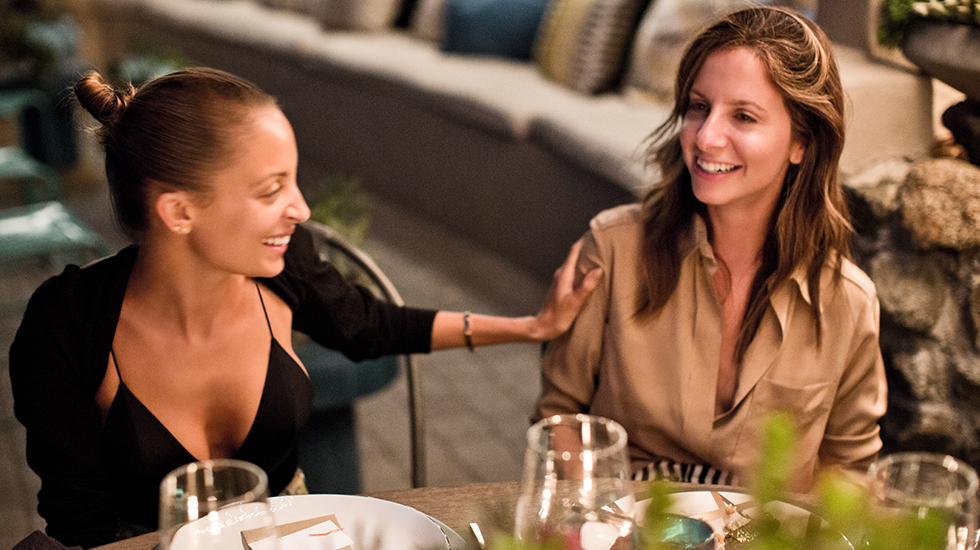 Photos courtesy of Domaine