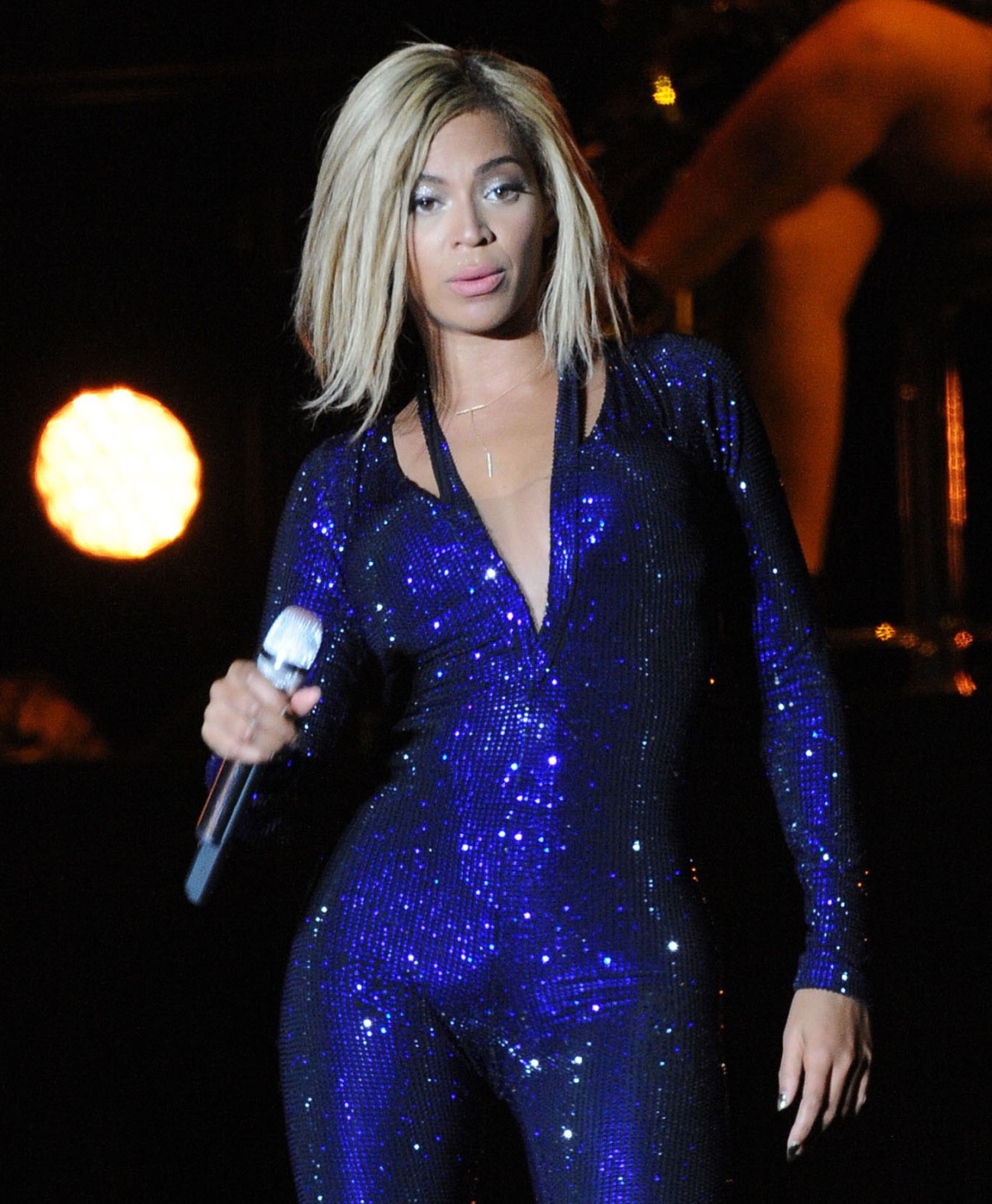 Do NOT fight in front of Beyonce. Do not fight when you're standing next to Beyonce. There will be no fighting in Beyonce's presence. Which isn't the worst rule to have, quite honestly. Beyonce doesn't need to see that, and no one else does either. But when you're at a liquor-soaked VMA after-party, isn't it sort of an obligation that someone, somewhere gets into a fistfight? I think that's a rule. Well, at this year's VMAs, it was Diddy and rapper J.Cole who got into it.
Page Six says that Diddy and his girlfriend Cassie were partying in the same room as Beyonce, Leo DiCaprio, Rihanna, Jamie Foxx, Pharrell and Justin Timberlake. At one point, rapper J.Cole came over to Diddy and sources say, "J. Cole was saying inappropriate things to Sean Combs and his girlfriend, Cassie. Sean immediately pounced. Some pushing and shoving happened. No punches were thrown, but it was a visible disturbance. A few bottles splashed to the floor and some partygoers were knocked over, falling on top of Renee Graziano from 'Mob Wives.' " The NYDN says Beyonce was "yelling":
Beyoncé put on quite a show at the VMA after-party Sunday night at the Dream Downtown — screaming her head off when Diddy started a fight that broke out right next to her.

"Diddy got in a fight with someone partying too close to him and his girlfriend" Cassie, one guest tells Confidenti@l. "It was mayhem. Beyoncé was yelling to stop and Jay Z was separating people and getting people away from Bey."

Our spy adds that the ruckus escalated, then subsided after about 90 seconds of shoving and bottle-breaking at around 1:30 a.m.

"We were all dancing and the fight breaks out, and it happened so quickly and bottles were crashing everywhere, and everyone was screaming. People got pushed into bottles," another guest tells us. "Then Diddy got up, took the mic and said 'It's all cool! Ya'll keep having fun! It's no big deal, it's over.' "

Witnessing the brawl were Jamie Foxx, Pharrell, Will.i.am, Russell Simmons and Busta Rhymes, who wisely came with a hulking bodyguard.

Pharrell then made his way next door to No. 8, where he "arrived with an amazing crew of beautiful people," a spy says, then had a dance-off with Jennifer Hudson.
I kind of love that Jay-Z's main concern wasn't that people were fighting, but that people were fighting AROUND BEYONCE. Beyonce must never be touched! Beyonce must never witness violence! Beyonce is Peace, Love and Empowerment. As for the fight… I don't know who J.Cole is, but it sounds like he was acting like a douche.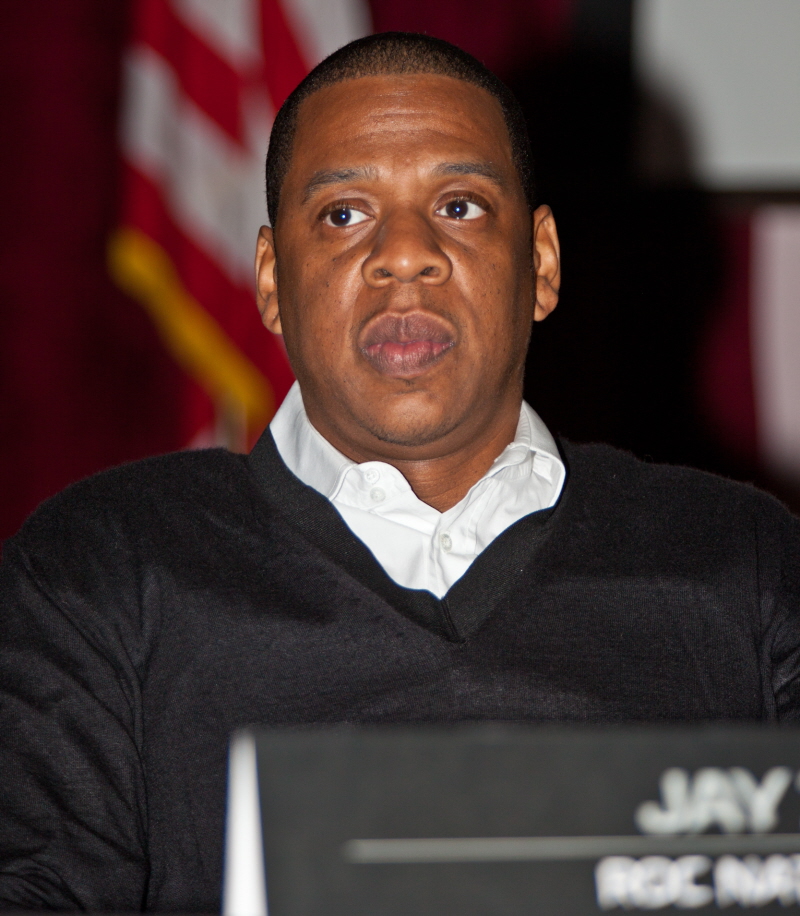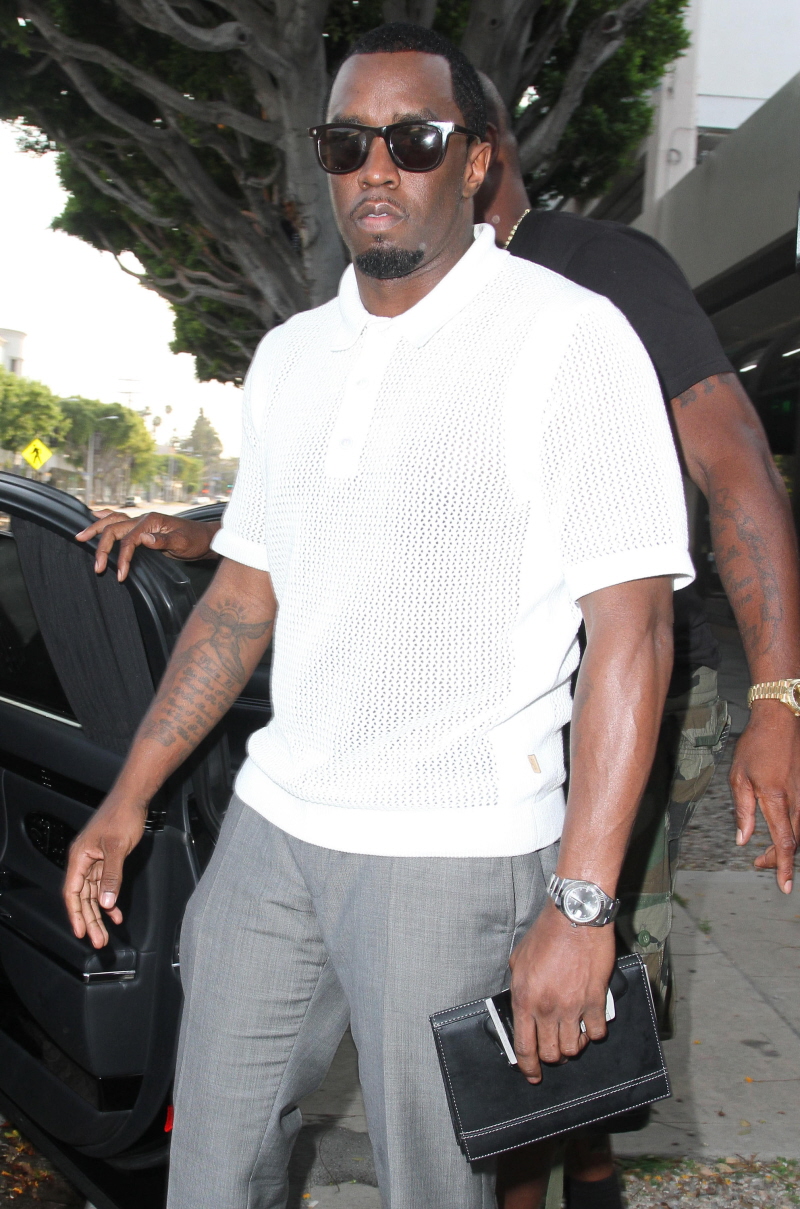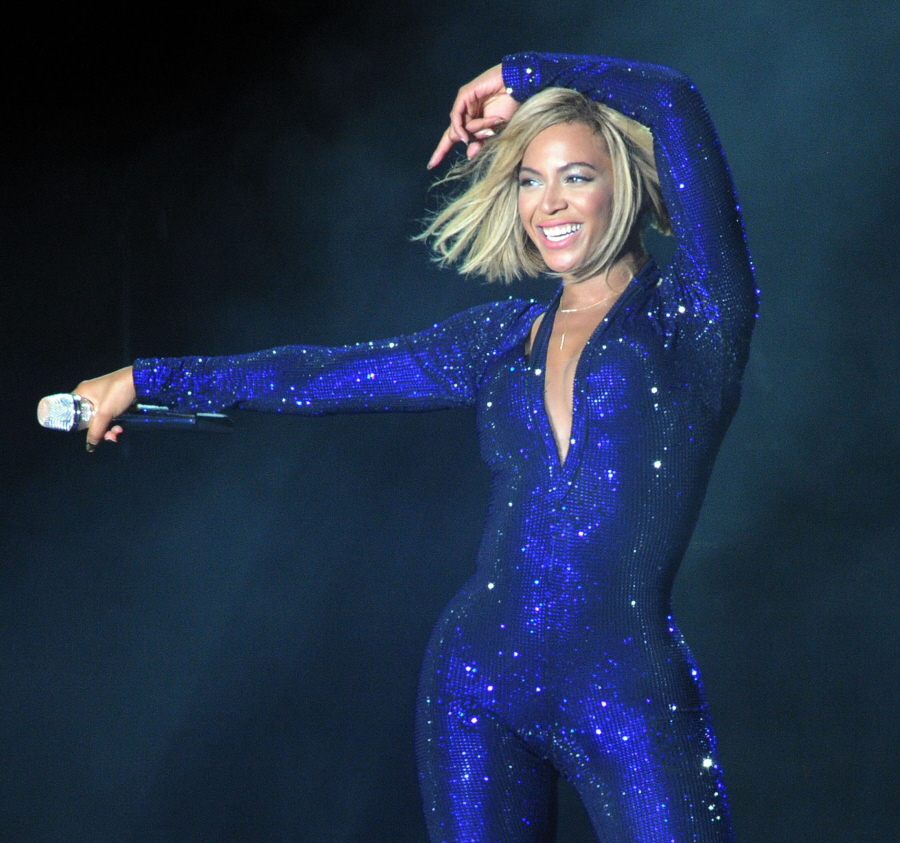 Photos courtesy of WENN, Fame/Flynet.