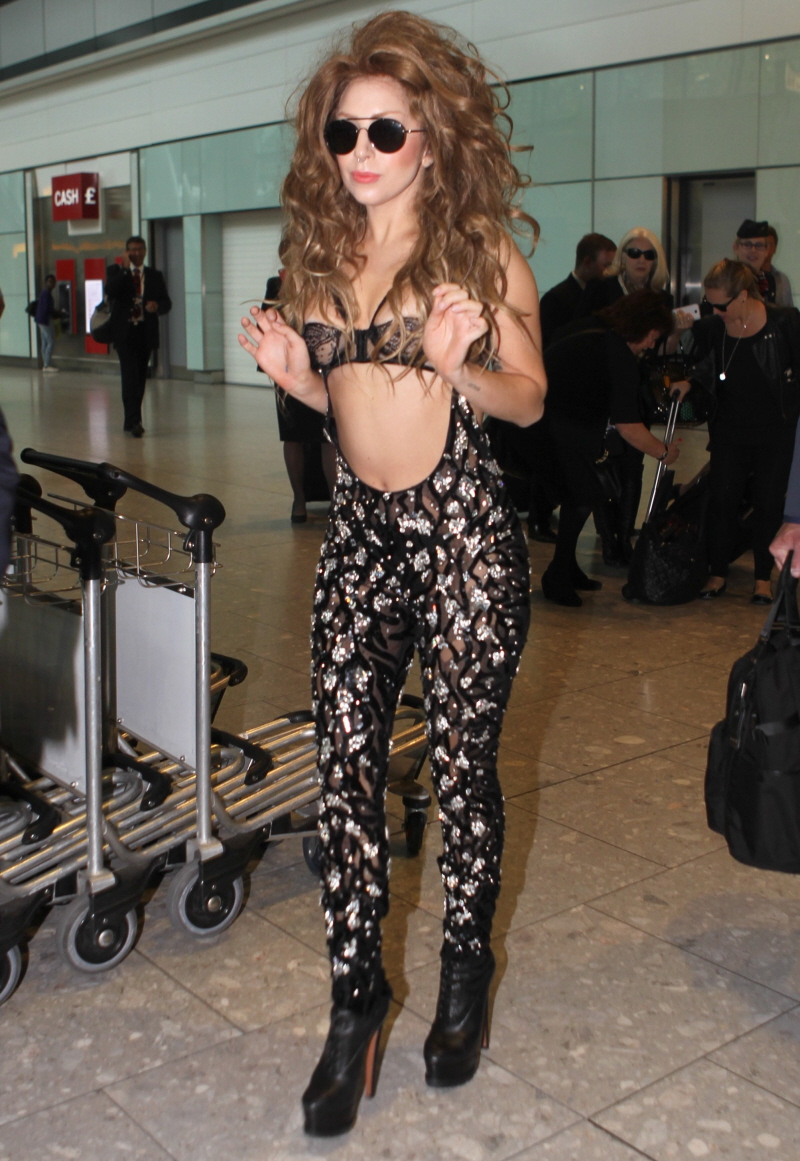 Here are some new photos of Lady Gaga arriving in London. Literally, this is what she wore on the plane and these are pics of Gaga arriving at Heathrow. She pretty much flew to London the day after the VMAs – she has some shows in London and she'll be doing some press for her new album. Am I supposed to be shocked by her outfit? It's not shocking. At all. And I think it's funny that she keeps wearing that one great wig – looks like she doesn't really want to be "grotesque" after all. She wants to be pretty and wear her pretty, flattering wig and have everyone admire her body. Which is fine, except that she promised to be more, didn't she? She promised to be a true ARTIST.
Isn't it surprising that we're really not talking about Gaga's performance at the VMAs at all? Gaga was barely mentioned in yesterday's coverage. Over the weekend, when Bedhead and CB and I were trying to figure out our coverage before the VMAs aired, I honestly thought Gaga would be the most controversial person there, I thought her performance would be the most talked-about. But that was before Miley Cyrus and the tongue of doom and the twerking of nothingness. Miley's tongue trumped Gaga. Have you checked Gaga's Twitter lately? She tweeted a lot about the VMAs, she praised Justin Timberlake and Macklemore and One Direction… but there is NO mention of Miley whatsoever. Very telling. Personally, I think Gaga is just jealous that Hannah Montana out-stunt-queened her.
Also – Gaga had Terry Richardson photographing her the whole time while she was getting ready for the VMAs. You can see those pics here.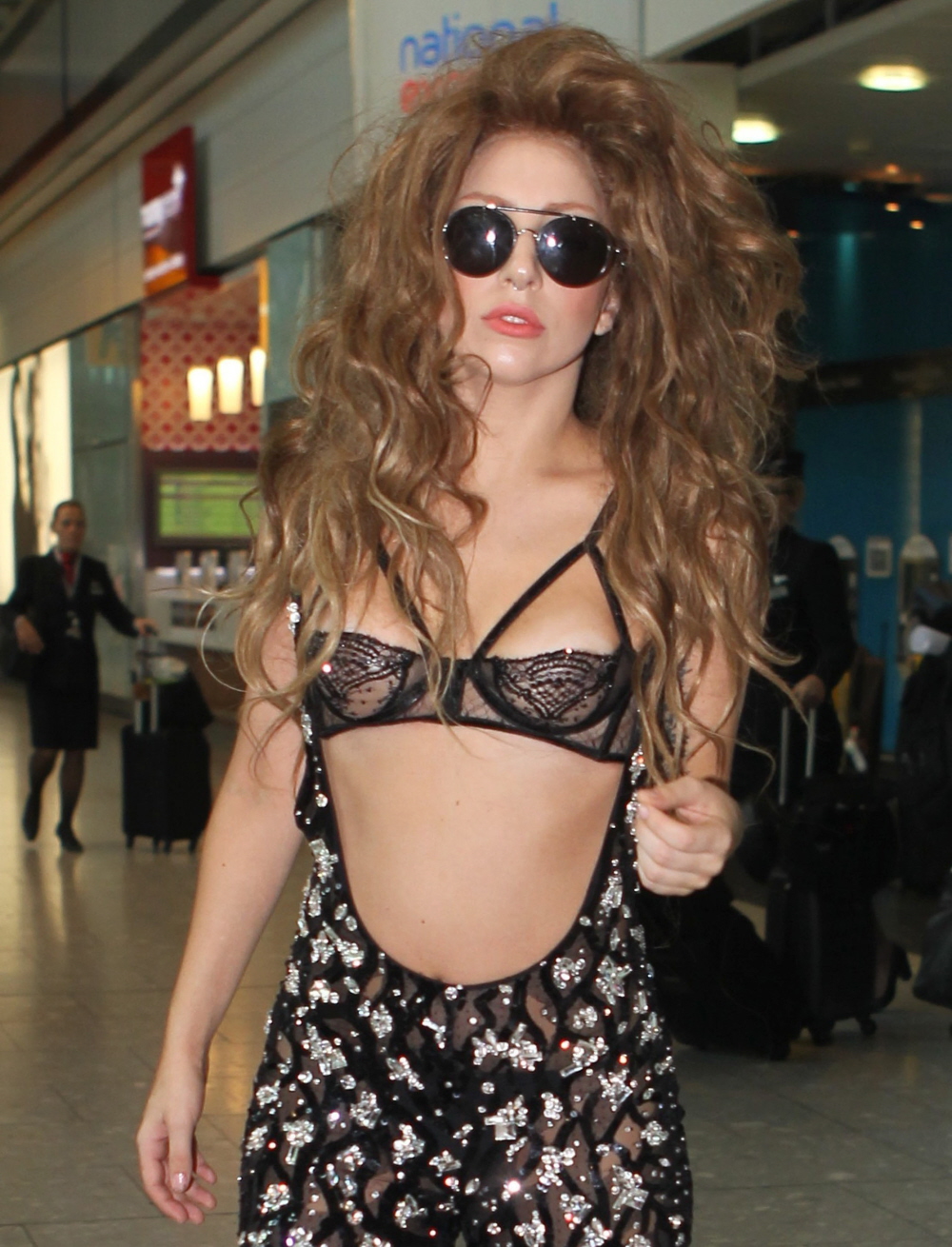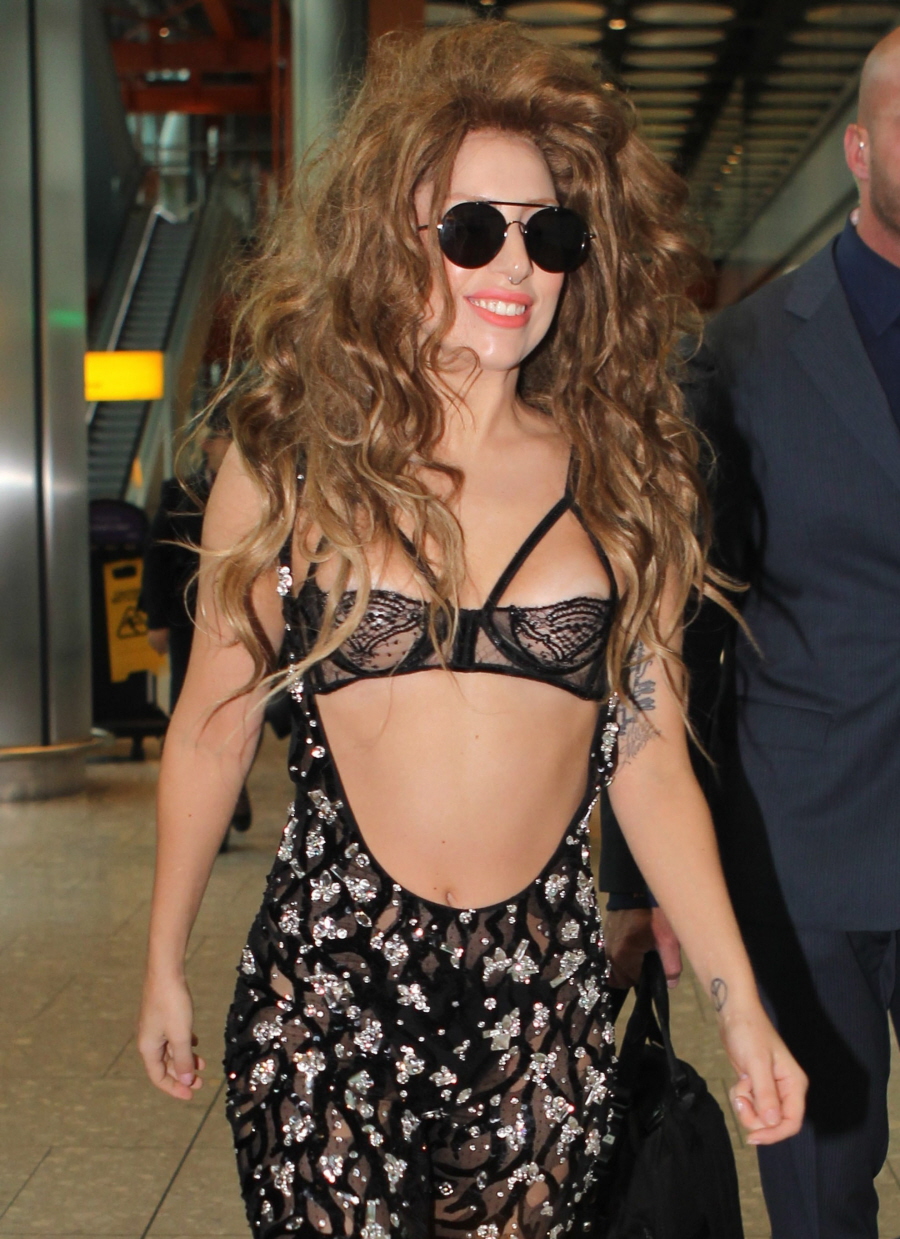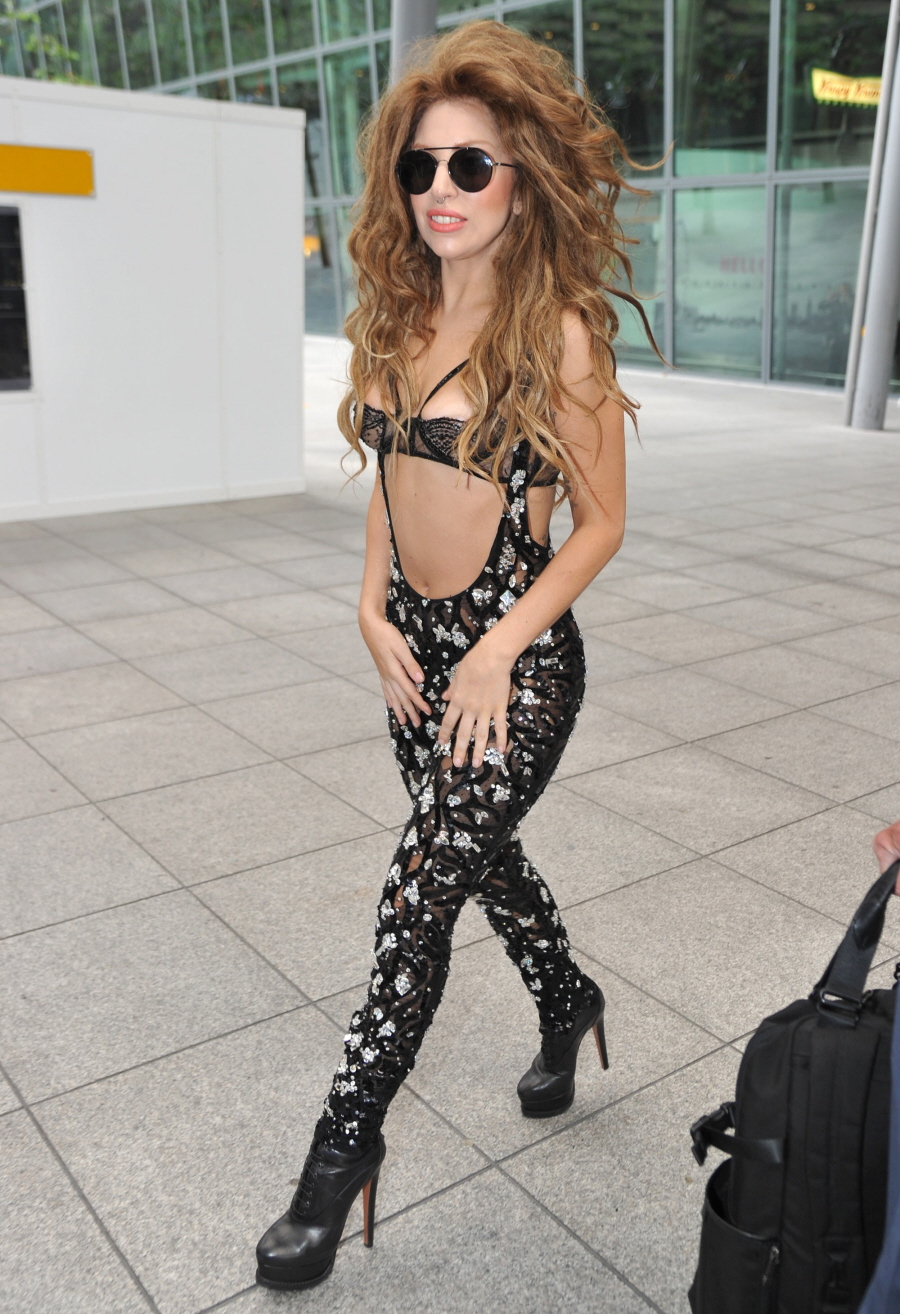 Photos courtesy of Fame/Flynet.