I don't hate Shailene Woodley. At all. I think she's harmless. She's not mean or nasty or gross and she doesn't go out of her way to be actively annoying or anything. She's just sort of harmlessly pretentious and overzealous in trying to sound like she's the biggest Hippie Granola Crunch Girl in the World. But it's fine. It's actually kind of funny – I get a kick out of her interviews because she really does come across as a girl who wouldn't harm a fly, but seriously, someone needs to tell her to stop trying to sound so "earthy" in interviews. Instead of sounding like a guileless hippie, she sounds pretentious. Anyway, Shailene has a feature in the new issue of Flaunt, which you can read here. The highlights are amaze-balls.
Seriously, she's a hippie: "I think everything about my lifestyle is fairly alternative. I gather my own spring water from mountains every month. I go to a farm to get my food. I make everything from my own toothpaste to my own body lotions and face oils," she laughs at the long list. "I could go on for hours. I make my own medicines; I don't get those from doctors. I make my own cheese and forage wild foods and identify wild plants. It's an entire lifestyle. It's appealing to my soul."

Her work on The Secret Life of the American Teenager: "I'm extremely grateful for it; it was a fantastic five years of my life, but towards the end, morally, the things that we were preaching on that show weren't really aligned with my own integrity. So that was a bit hard to show up to work every day knowing that we were going to project all of these themes to thousands—millions—of young adults across the country, when in fact they weren't what I would like to be sending out."

She's not Method though: "I'm not one of those actors who feels like they need to get in character, to do any sort of method acting situations. For me it's all about learning my lines, showing up on time, and professionally listening to what others are saying, and then authentically and truthfully reacting off of their expressions. So, it's easy to drop roles, because I don't feel like I acquire them to begin with."

She is not immersed in tabloid culture: "You hear a lot about people who go out and put themselves in the position to be photographed, and go to the places where they're expected to be seen. And because I don't really read those weekly magazines, I don't really know who or what people are talking about right now. But I think somebody like Jennifer Lawrence handles it incredibly well, or Kate Winslet. Strong women who are able to maintain their personal lives, yet graciously—and gratefully—entertain the other side of their lives as well."
Bless her heart. Obviously, I don't have the time or the patience (or the desire) to live that kind of lifestyle, but if it makes her happy, God bless. I'm fascinated by her subtle disrespect of The Secret Life of the American Teenager though – "towards the end, morally, the things that we were preaching on that show weren't really aligned with my own integrity." What was the show preaching? I never watched it. Is she talking about when Bristol Palin came on? Was the show all about teen pregnancy and conservative views? Or did the characters dare to drink tap water?!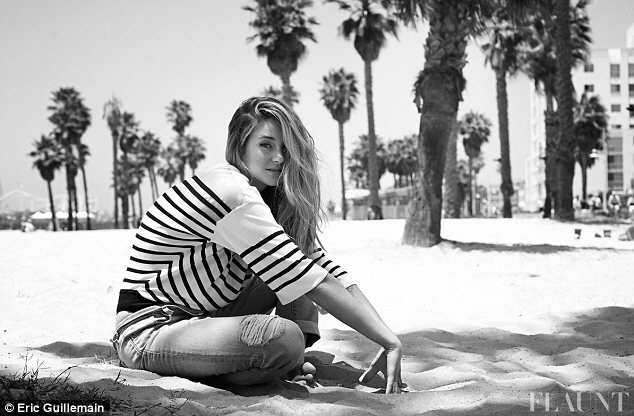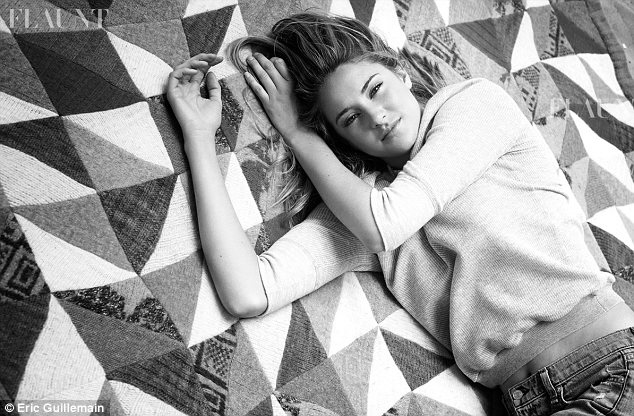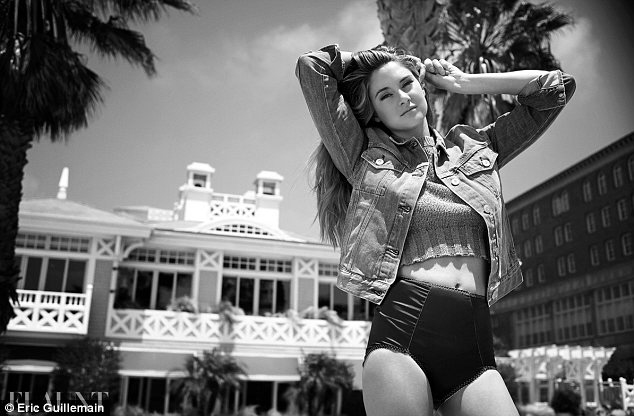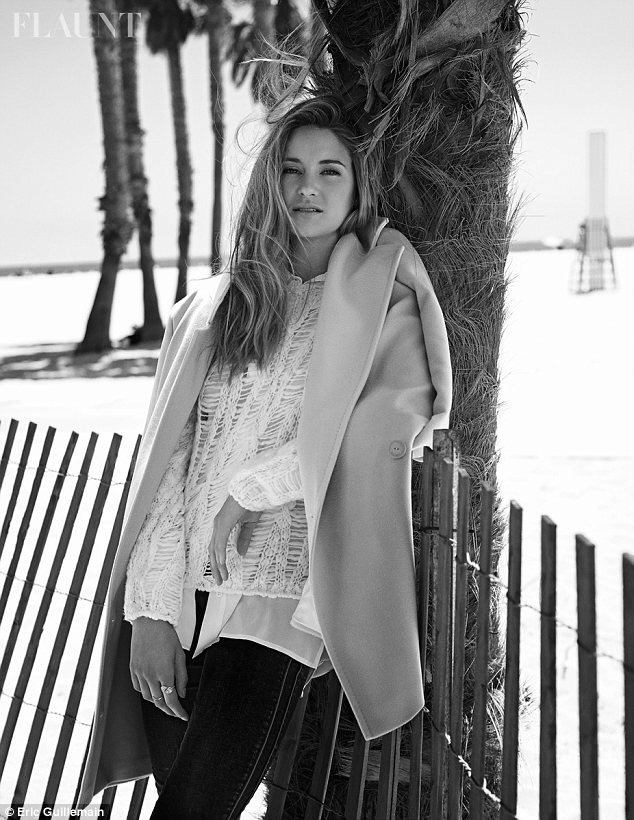 Photos courtesy of Flaunt.