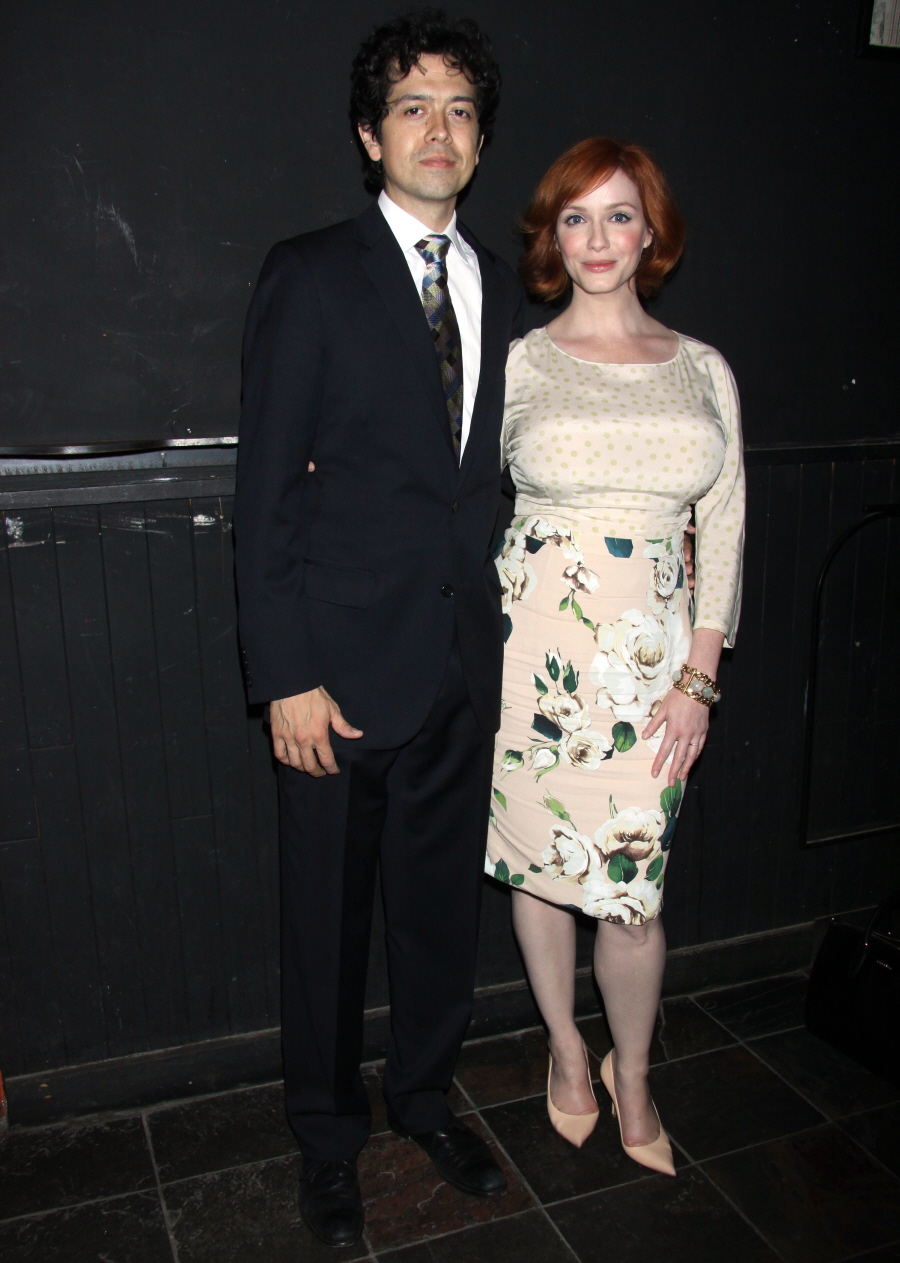 Good God, Christina Hendricks. How are you still upright?!!? These are some new photos of Christina and her husband (the Nerd King) Geoffrey Arend in NYC for the after-party of Everything Is Ours (a play). I like Christina's newish bob haircut but that's about it. Her outfit is crazy – polka-dot blouse with a floral skirt? Honey, no. And while I envy her waist, it seems like she gets more and more top-heavy with every year that passes. The seventh season of Mad Men is just going to have Joan Holloway played by a gigantic boob.
Christina continues to score roles beyond Mad Men too. She was previously cast in the adaptation of Gillian Flynn's Dark Places as a stripper, but she's been upgraded to the more significant role of "the mother". Charlize Theron plays the daughter all grown up – does Charlize look like she could be Christina's daughter? Eh. I mean, I'm glad that Christina has gotten a better role and that Hollywood likes her so much. But realistically, no, I don't think Christina looks like she could be Charlize's mom. You can read more about the film here.
Additionally – and these quotes are nearly a month old – did you know that Christina wants a part on Game of Thrones? OMG. GIVE HER TO TYRION LANNISTER. Christina said: "I want to be on 'Homeland' because I love the suspense of it… But I also want to be on 'Game of Thrones.' I want to wear pelts and horns and ride around on horseback." Seriously, I could see her on Game of Thrones very easily. And it would be EPIC. Instead of Tyrion… maybe give her to the Khaleesi? Christina needs to be around dragons.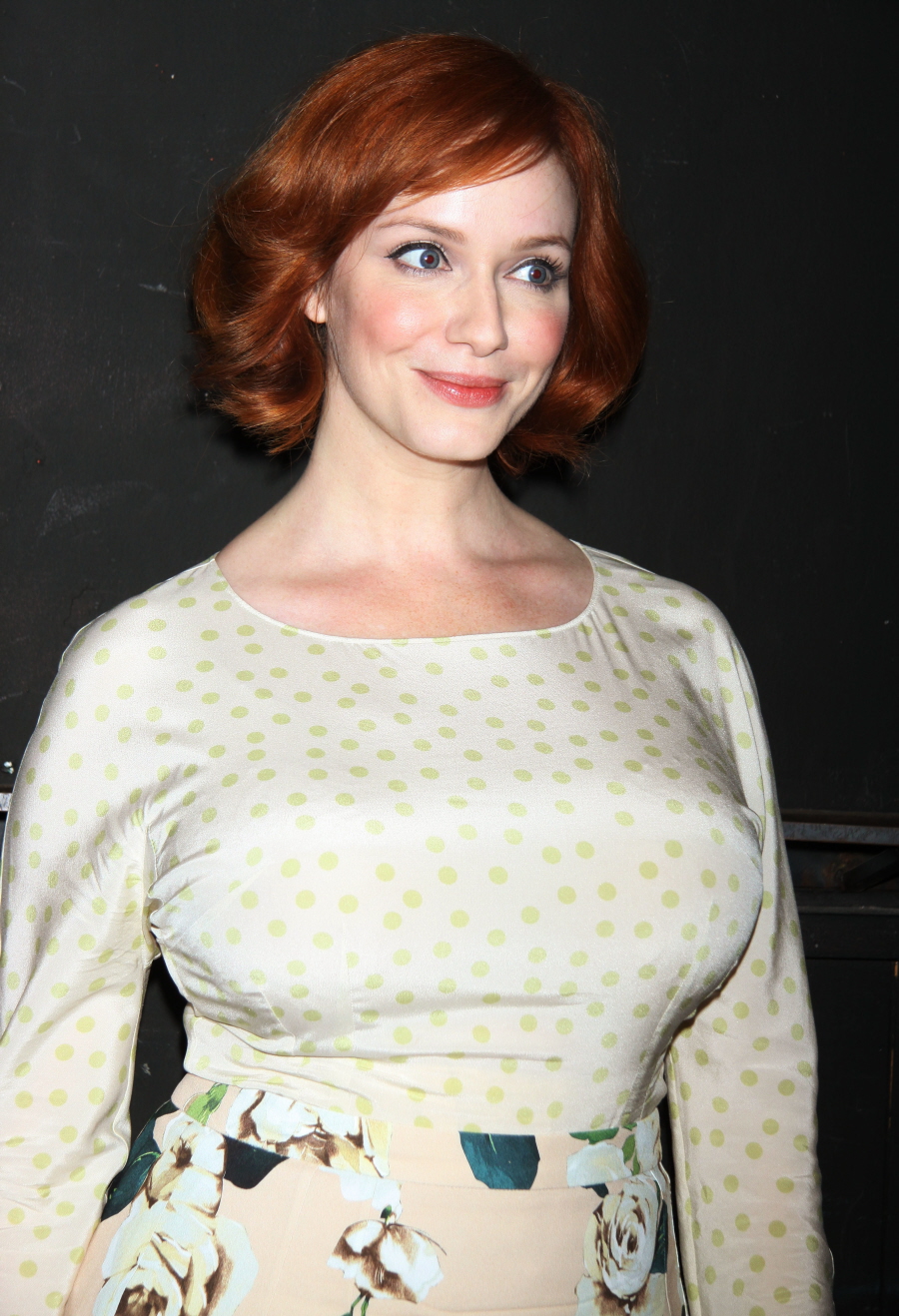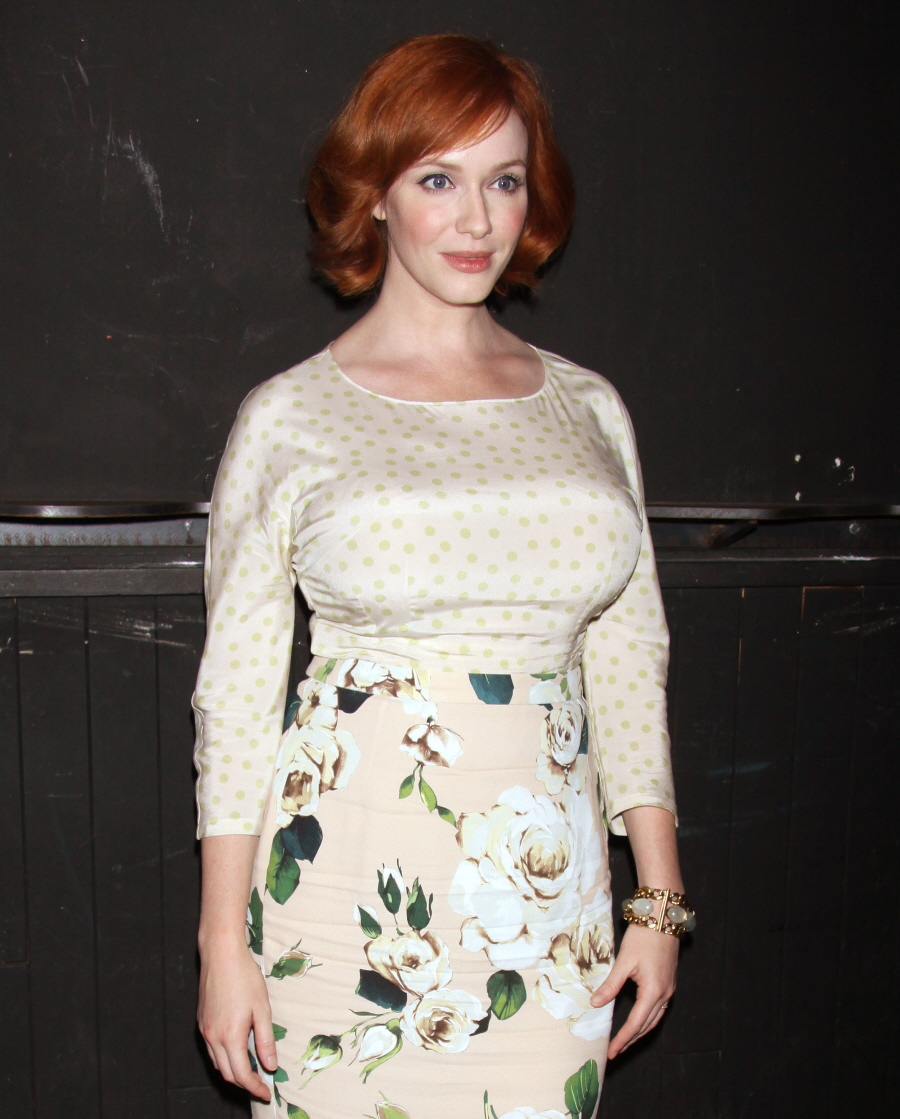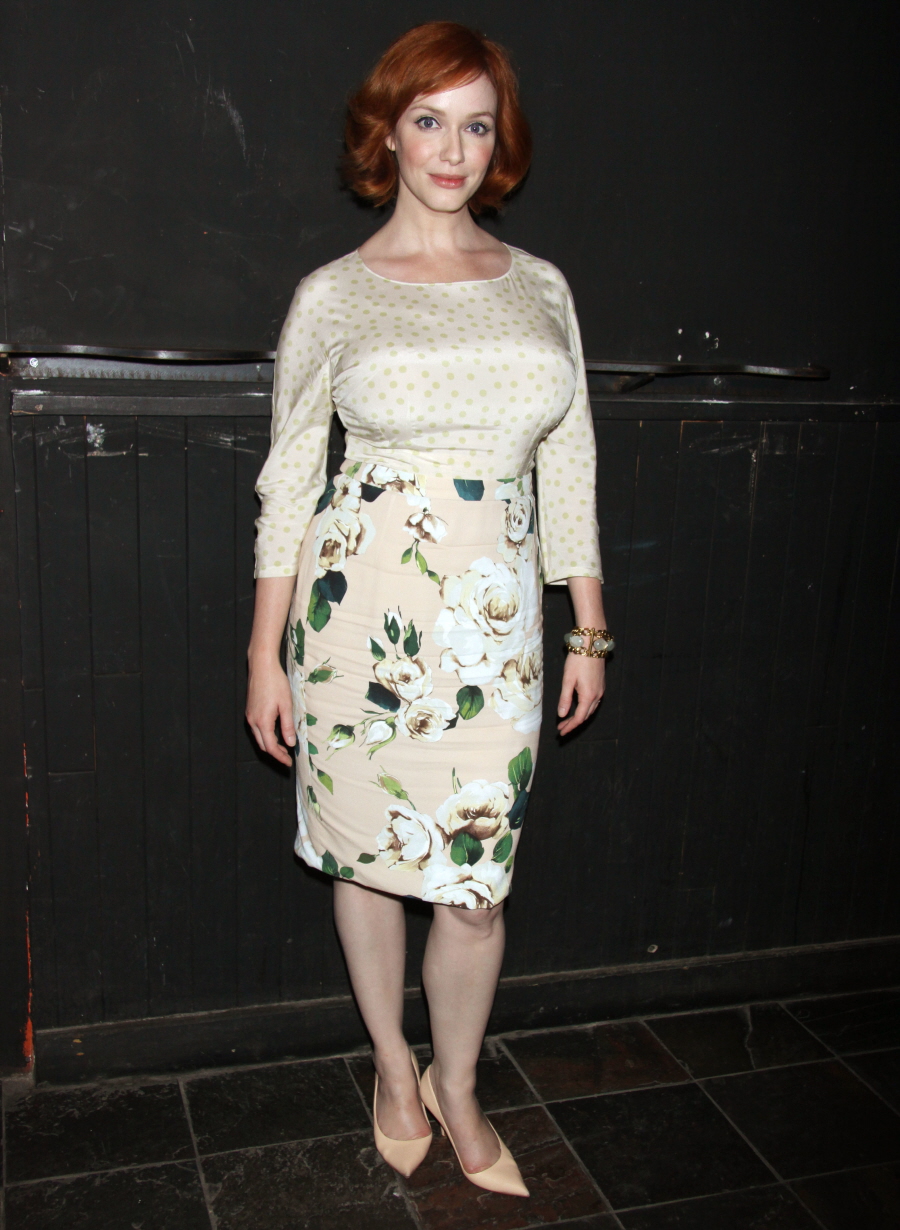 Photos courtesy of WENN.