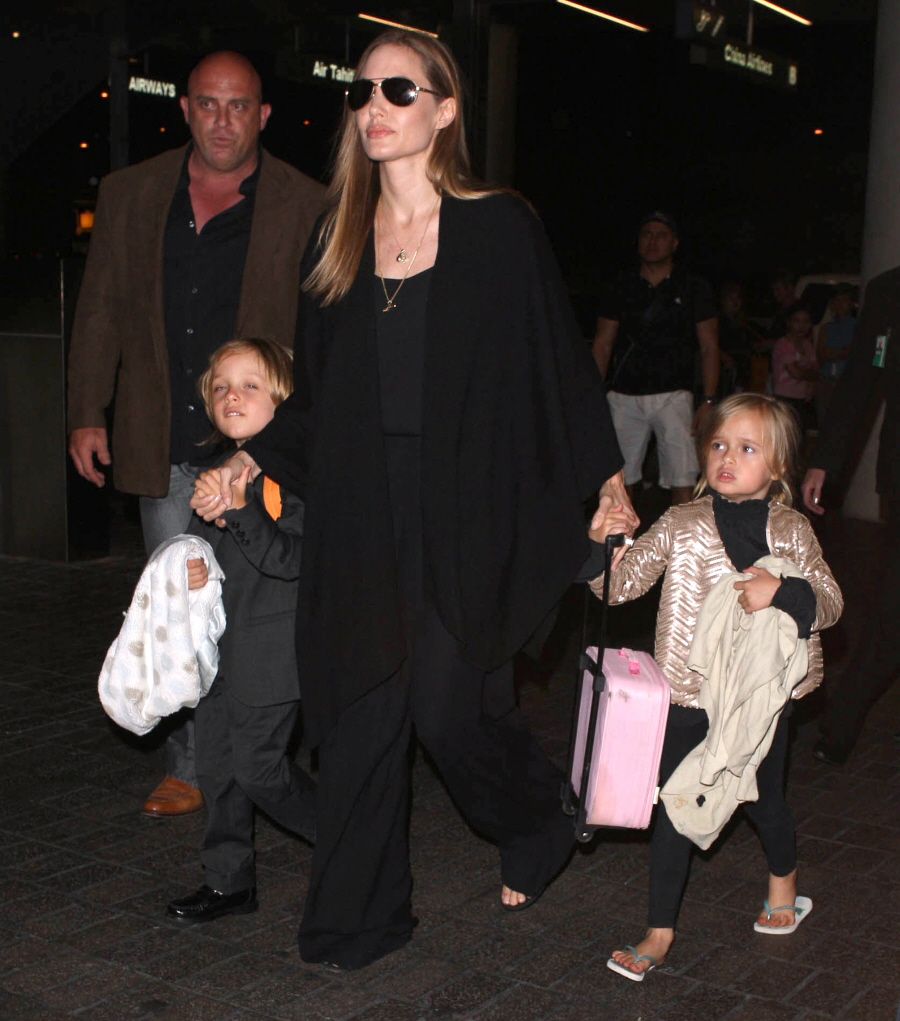 Here are some photos of Angelina Jolie and ALL SIX of her kids at LAX yesterday. They had bodyguards in tow, plus some handlers/nanny-types, maybe an assistant or two as well. The Mail says they were departing for Australia, likely because Angelina is going to be filming Unbroken somewhere around Sydney – Australia will take the place of some Pacific islands during WWII, maybe?
Anyway, the real story is all about the kids. It feels like forever since we've seen them all together. My Brangeloonie Freak Flag started waving proudly when I saw some of these wonderful pics – I love the photos of Angelina smiling lovingly at Maddox, her little man who is nearly as tall as Angelina now. Pax is the one hiding behind the purple stuffed animal – I think Pax just hates photographers, always and forever. I also love the photos of Shiloh and Empress Zahara holding hands and giggling conspiratorially – those sisters are amazing.
For me, whenever I see Knox, I just see a mini-Brad, even more than Shiloh. I think Shiloh looks more like her mom as she gets older, but Knox is completely Brad, even down to his expressions. And OMG Vivienne!!! Look at the way she puts together an outfit! She does not get that from her mom at all. Look at what Angelina is wearing – those are the most sacky clothes EVER. Even when Angelina is wearing pants and a sweater, she needs to feel like she's wearing a sack dress.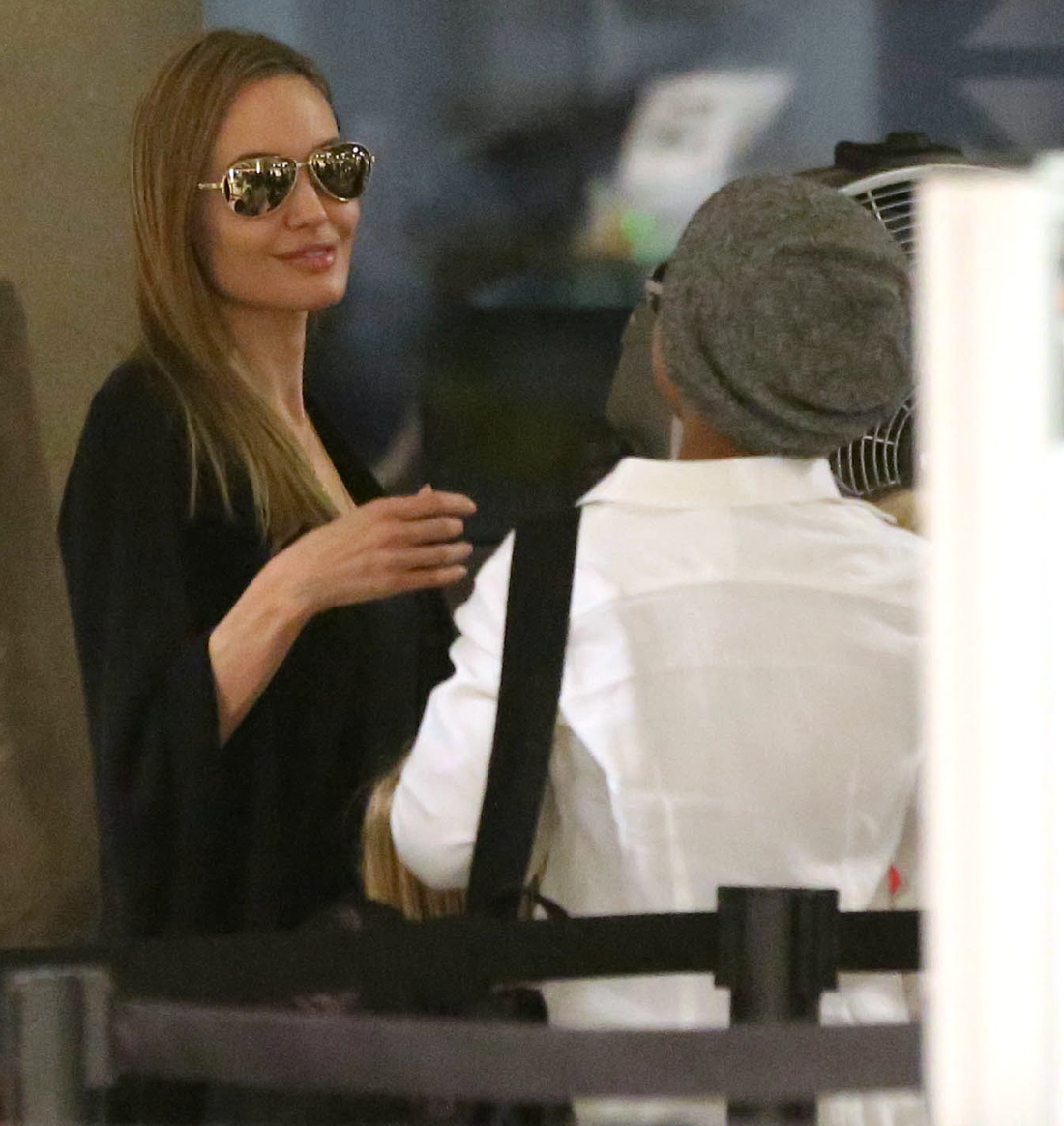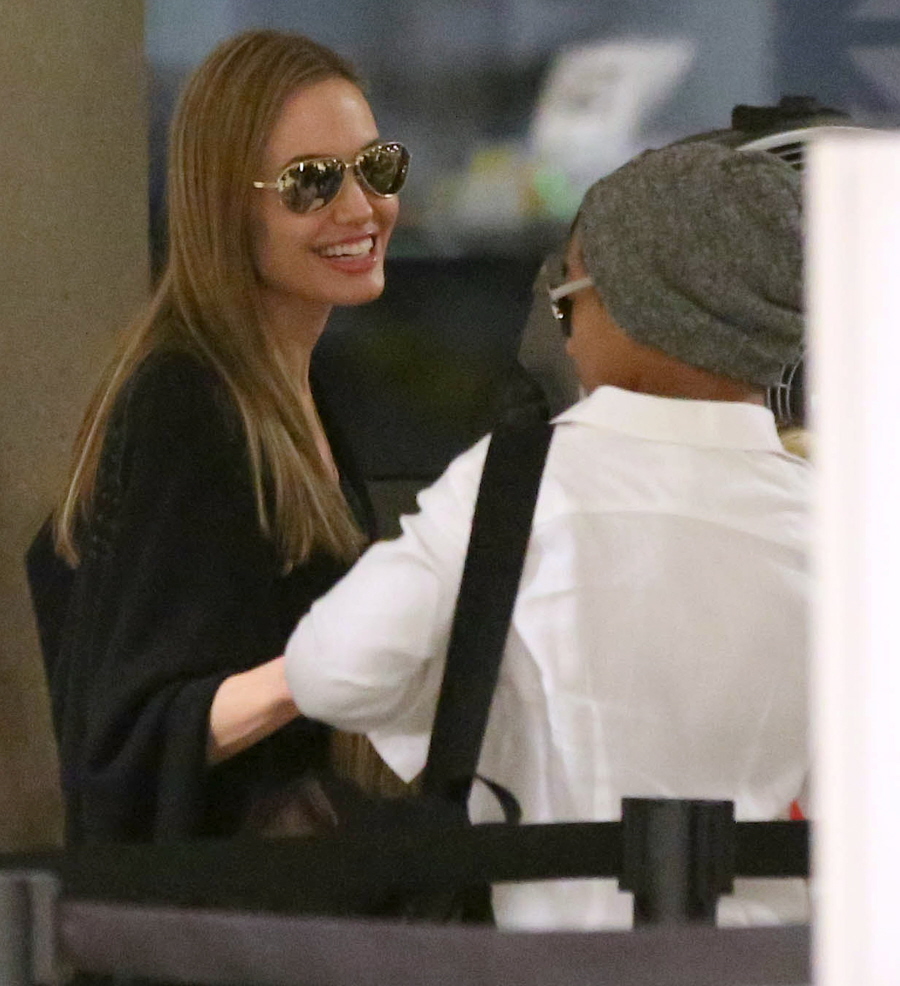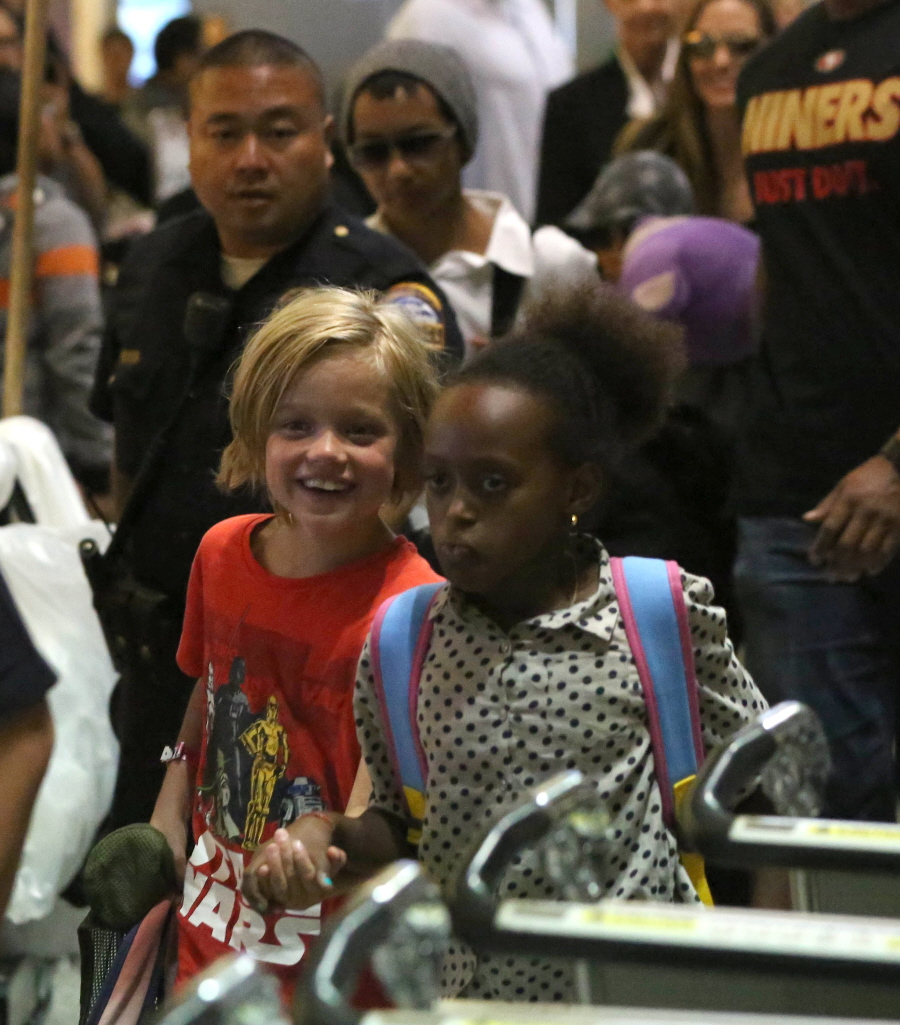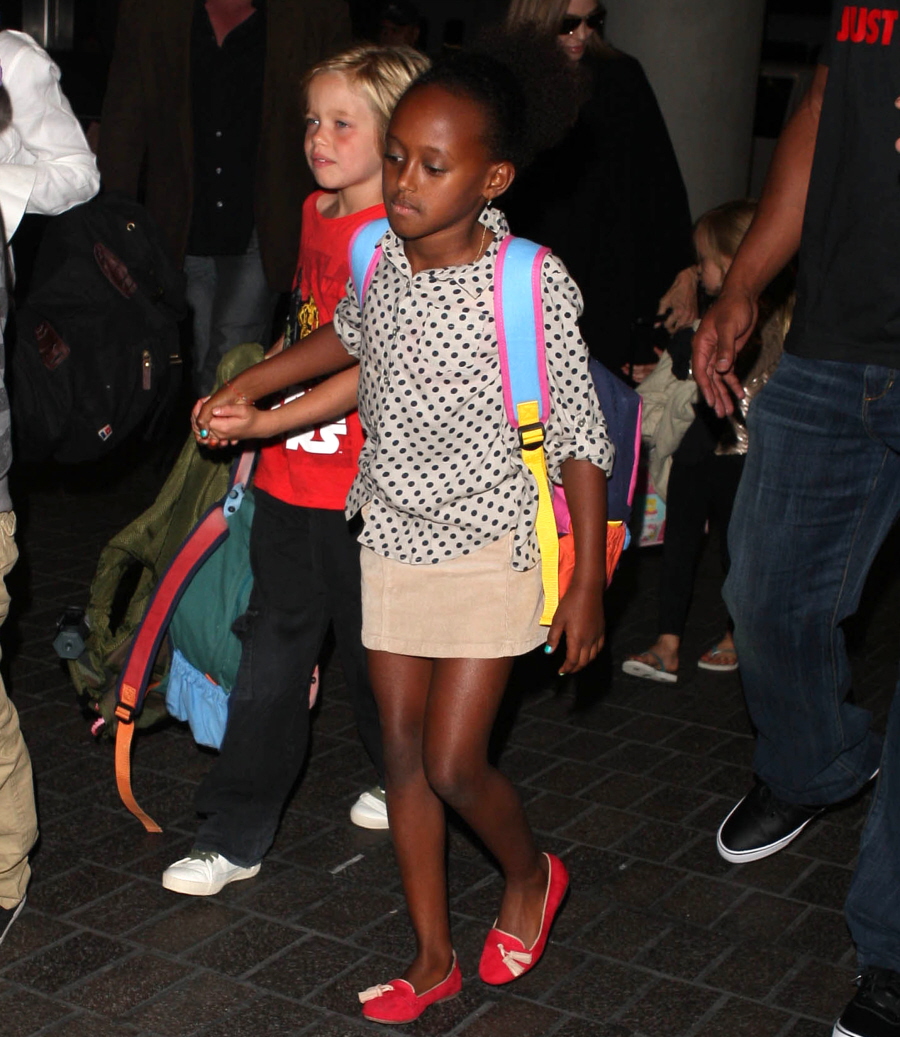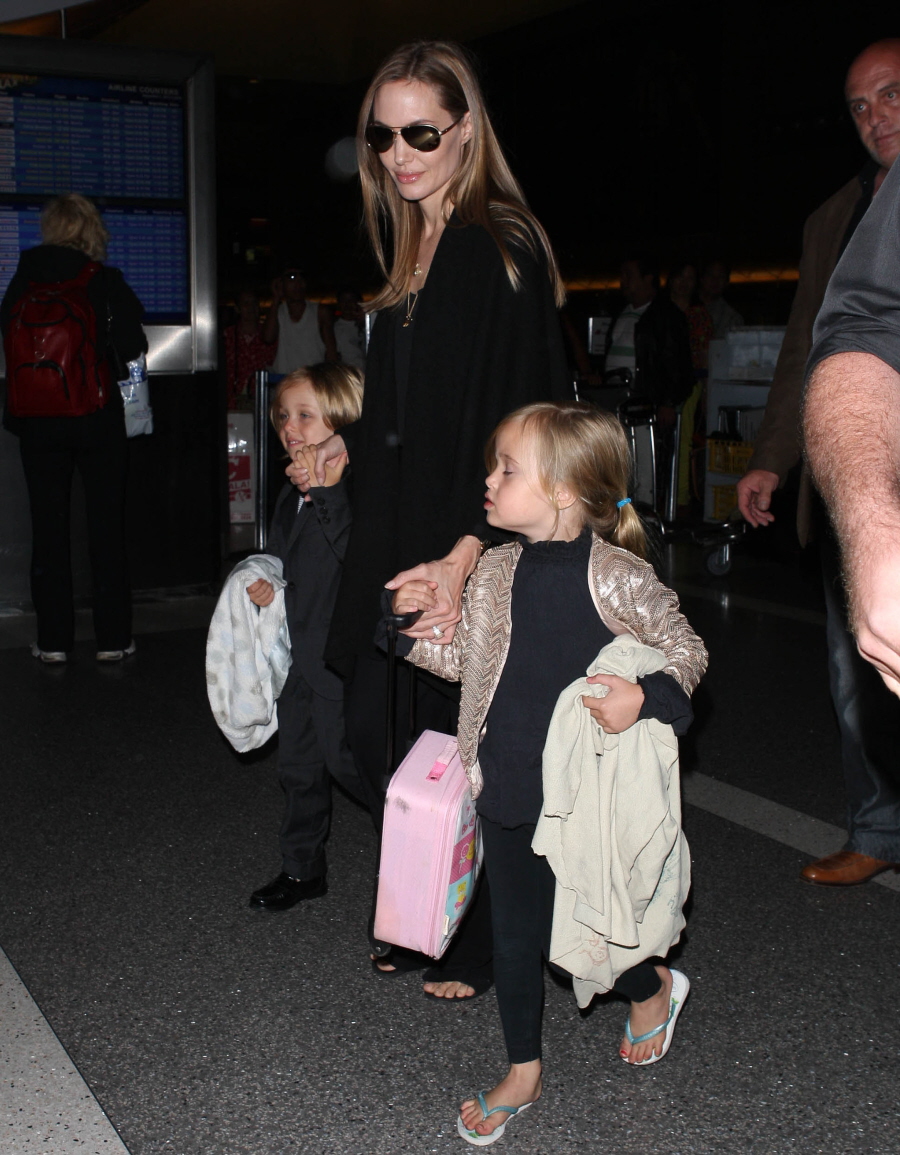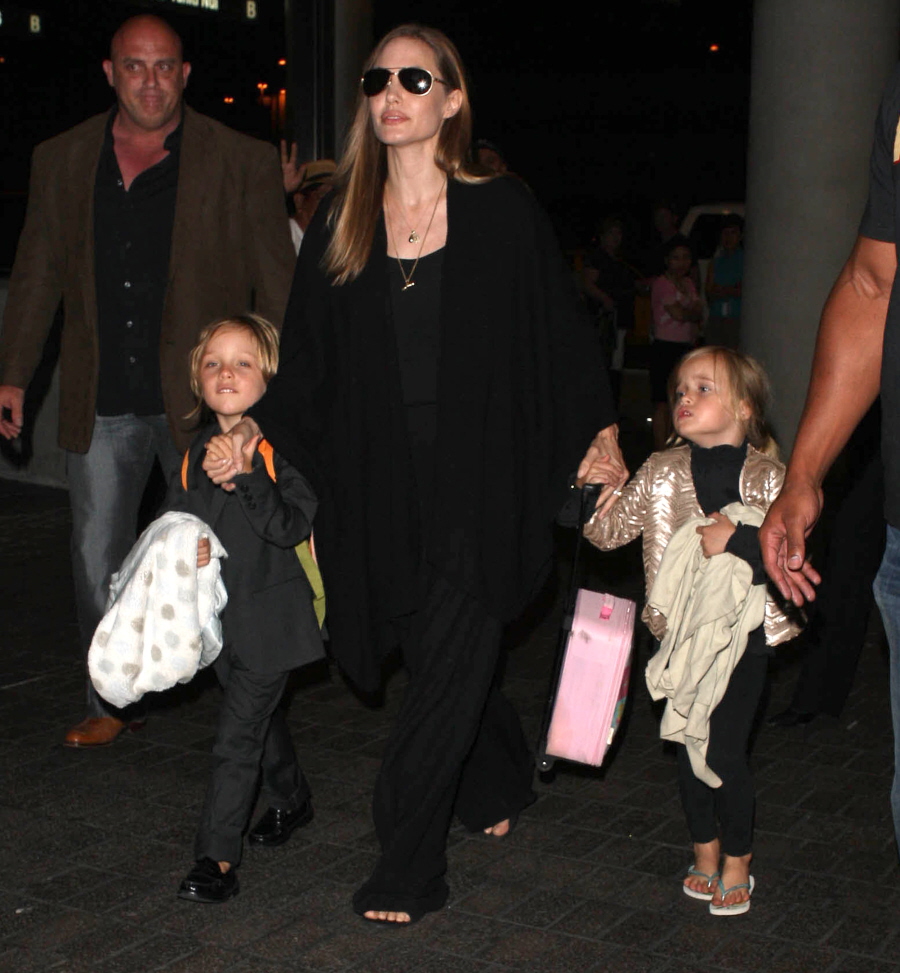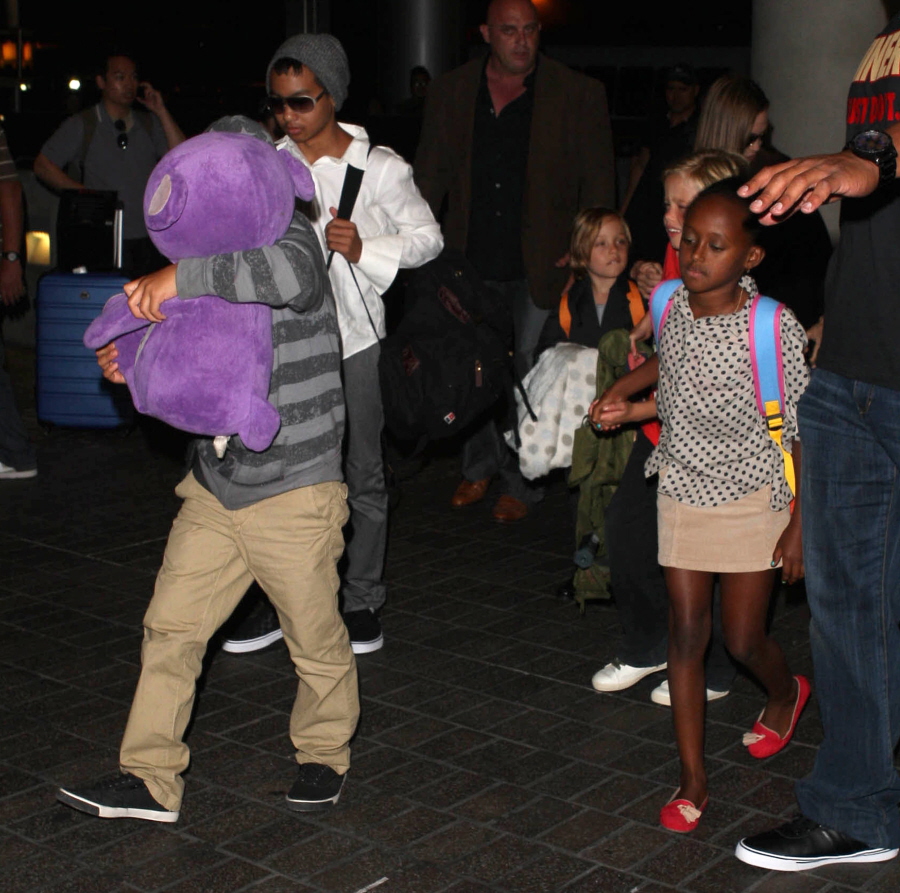 Photos courtesy of Fame/Flynet.