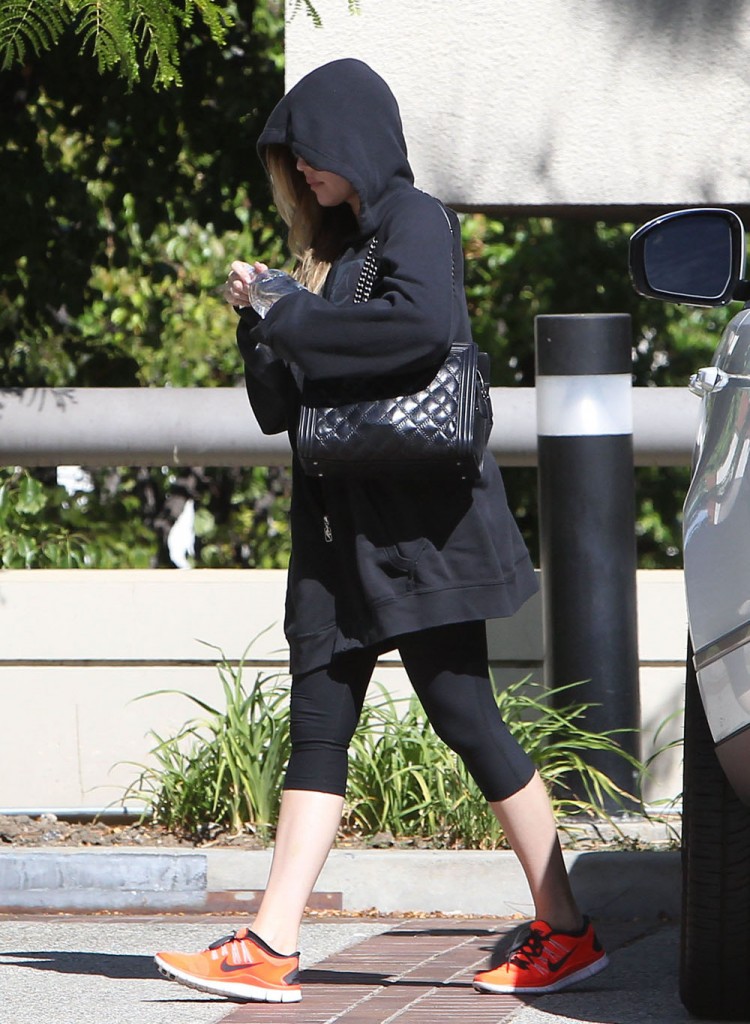 Lamar Odom recently checked into some rehab, somewhere, following the insistence of his wife, Khloe Kardashian, that he get help. Only Khloe has had very little contact with Lamar and has been unable to reach him. She didn't even know where her husband was seeking treatment, and he didn't tell her he intended to go, either. Lamar is likely avoiding Khloe so that her family can't continue to leak stories about him to the press. It turns out that Lamar's rehab stint was short-lived anyway. He checked out of wherever he was after just one day. That much the press knows, and it seems to be just about all Khloe knows too. According to Radar Online, Khloe has been desperately trying to reach Lamar, even going so far as to contact his agent. Lamar isn't returning her calls or texts. Radar's story is consistent with a new report in US Magazine that was likely planted by the Kardashian krew. More on that in a moment.
Lamar Odom checked out of a rehab center Thursday about a day after seeking help for drug problems, sources tell PEOPLE.

The pro basketball player, 32, checked into the drug and alcohol center on Wednesday morning and left Thursday afternoon with an assistant, according to two sources. Odom was later spotted in Los Angeles. – From People

---

Khloe Kardashian is furious and hurt that husband Lamar Odom is keeping her in the dark about where he is, and she has been frozen out by the NBA star's camp, RadarOnline.com is exclusively reporting.

The reality starlet is obviously "relieved that Lamar has finally gone to rehab, if that's where he really is, but she is pissed off she doesn't even know his location. She has stood by him for the past two years as he descended into a nasty addiction of Oxycontin and cocaine," the source revealed.

"For him to cut Khloe out is just a knife in her back. Khloe has reached out to Lamar's sports agent Jeff Schwartz, but has got no information about Lamar's whereabouts."

While reports popped on Wednesday evening that Odom had checked himself into a rehab facility, sources tell Radar that Khloe and the Kardashians don't know what to believe because they are in the dark just as much as the public is.

It shouldn't come as a shocker though, because as Radar previously reported, Lamar believes the Kardashian clan has been leaking negative stories to the press about his drug addiction.

Lamar "absolutely believes Khloe's family has been leaking stories to the tabloid press about his drug use, and his trip to rehab last year," the insider said.

"It shouldn't come as a surprise to Khloe that he has chosen to not disclose to her where he has chosen to seek treatment." – From Radar
Radar's report goes on to say that Lamar called his dealer to bail him out of jail following his DUI arrest on Friday. As we've already heard, Khloe didn't learn about Lamar's DUI either until the news hit TMZ.
There are a couple of other stories about Khloe and Lamar in the tabloids this week. US Weekly's story paints Khloe as a sympathetic character who is only hoping to keep her marriage together. You can bet that one was blessed by PMK's church of the 10%. The article claims that Khloe's family is urging her to dump Lamar, which we've heard before, and adds the detail that Lamar was involved in "a three car collision on August 24, days before his DUI arrest." As least he's cabbing it now. No wonder he called his assistant to pick him up at rehab. US also claims that Lamar hasn't contacted Khloe since August 31. And of course PMK hates Lamar and thinks that he is destroying her "brand."
Star Magazine claims – get this – that Lamar has a sex tape "with some video dancer" that is being "shopped around" in the adult entertainment industry. The article is in Star, so who knows if it's true. If it is, it would definitely be one way for Lamar to stick it to the Kardashian family. It would be exceptionally cruel to Khloe, though, especially after all he's put her through already.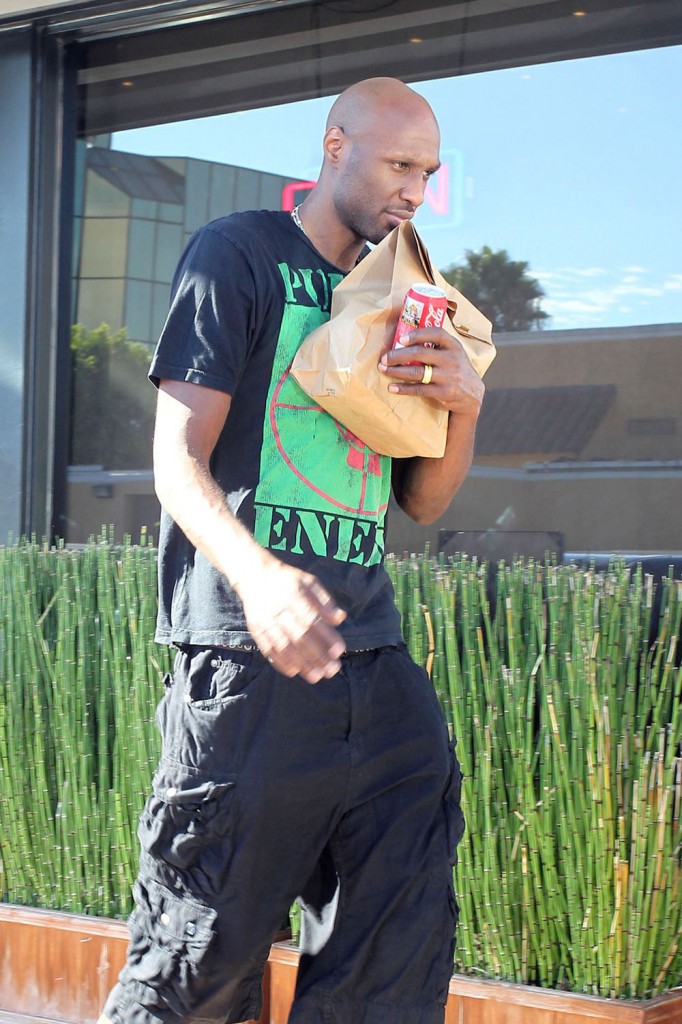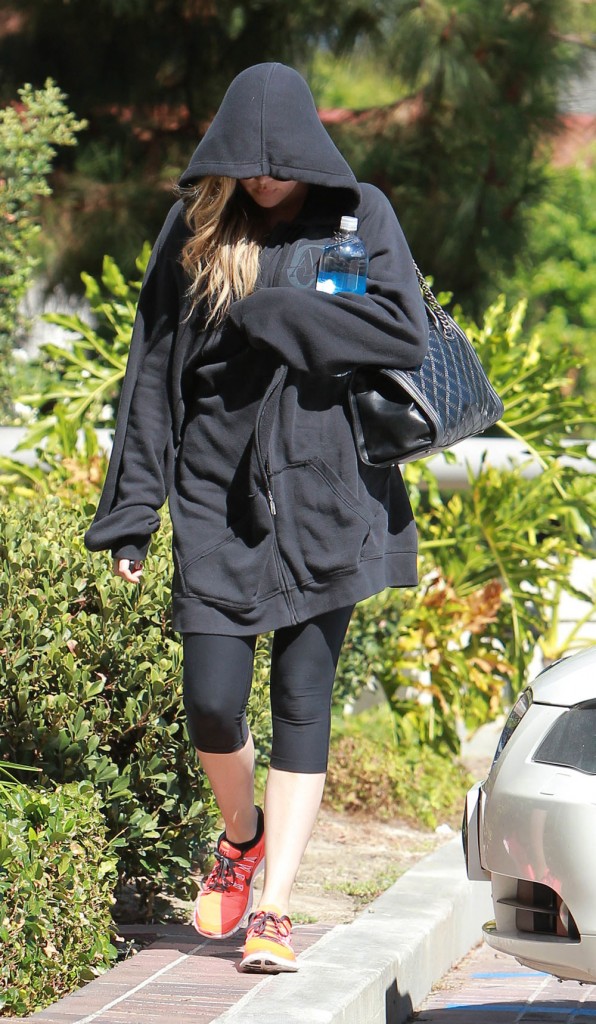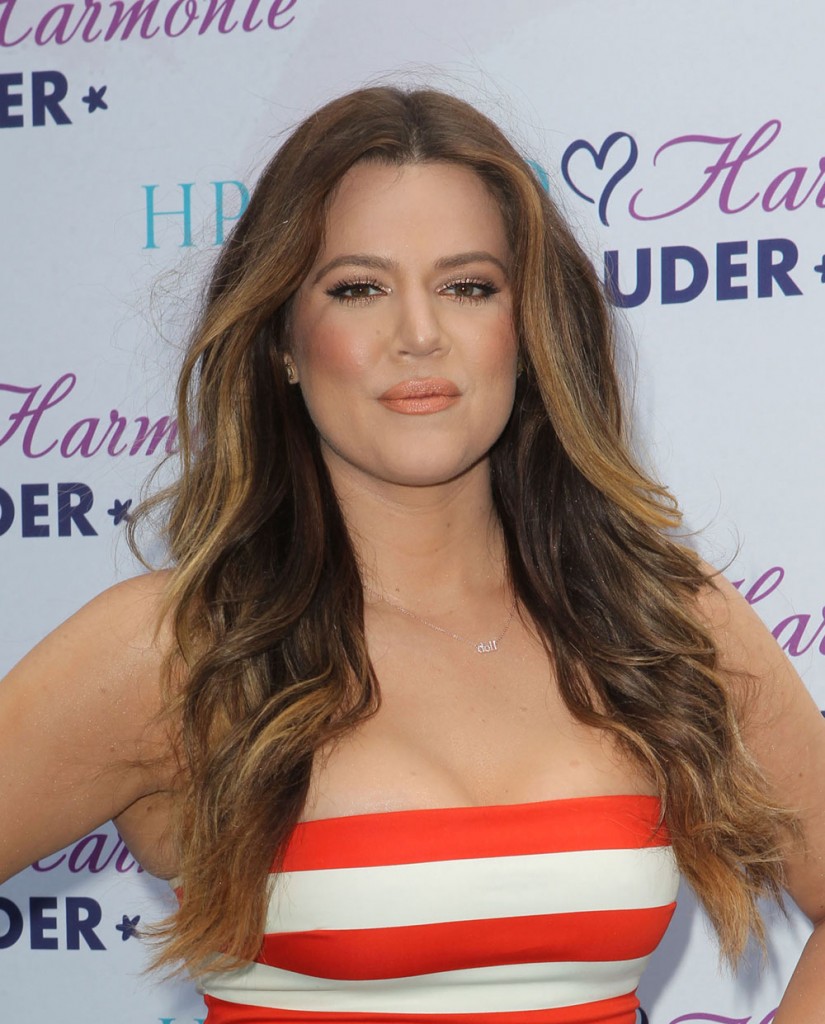 these photos are of Khloe outside the gym on 8-31 and at an event on 5-22-13. Lamar is shown getting takeout on 8-31. Credit: WENN.com, FameFlynet and Miguel Aguilar, PacificCoastNews