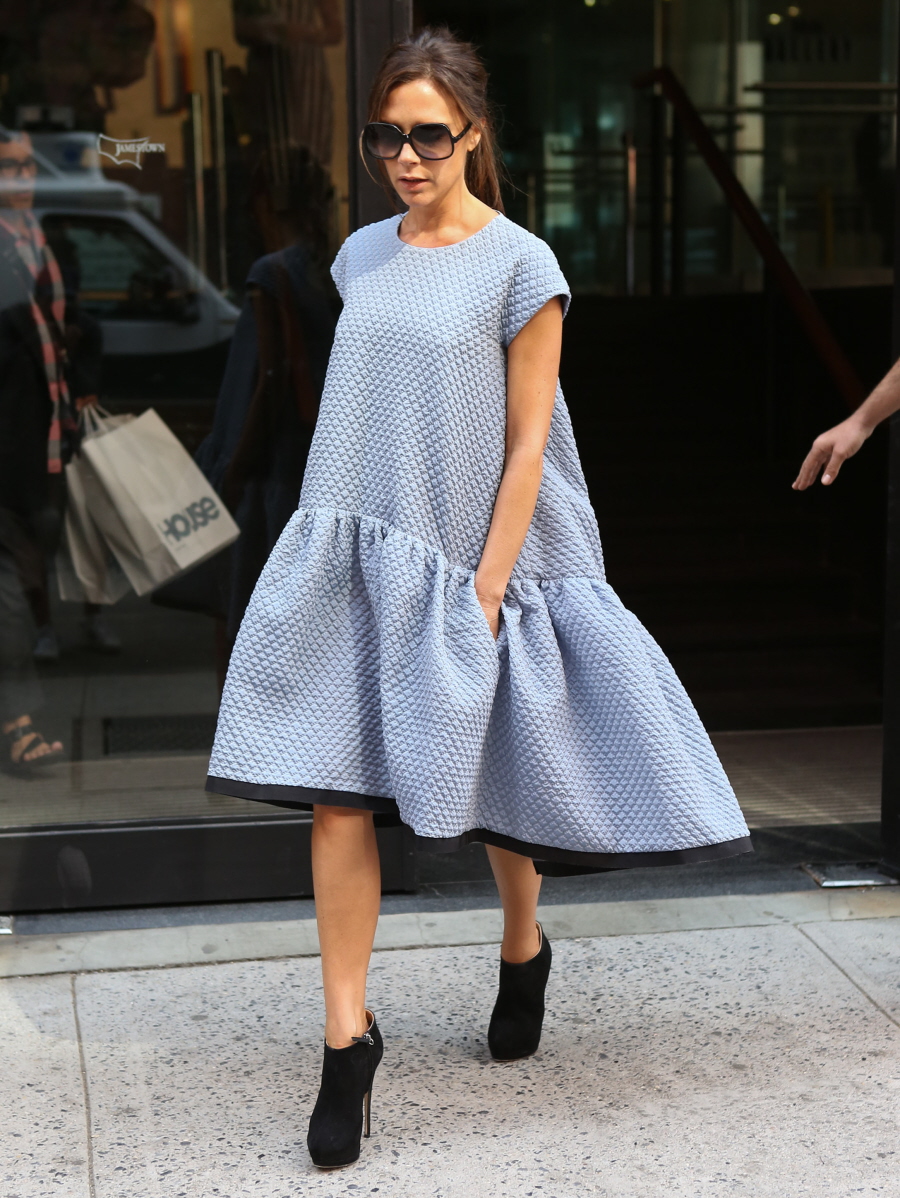 Victoria Beckham showed her VB Spring/Summer line over the weekend at NY Fashion Week, and the show was attended by Anna Wintour (and Vogue-bait baby Harper). So Victoria is now free to wear her own new designs out and about, as a way of self-promotion. That is what's happening in these photos. Posh was spotted out and about in NYC yesterday, wearing this dress which she designed.
Apparently, this is her new "favorite piece" from the Spring/Summer collection. She tweeted a photo of it yesterday, and now here she is wearing it. I don't get it. ANY of it. I don't get the quilting, which makes this look like a repurposed coverlet. I don't get the flat-out bedskirt attached to the bottom. I don't get why it's so oversized, to a truly comical level. I don't get why the pockets are SO low on the dress. Seriously, explain it to me. Is this the high-fashion version of overalls? Are we supposed to look at this and think, "Oh, comfortable. I've always wanted to wear a quilt and a bed-skirt. Please, let it be comically oversized too."
Victoria also told Grazia Daily that baby Harper Seven helps her out, fashion-wise. Why do mothers always say this about their daughters? Posh said: "She definitely has a point of view. If I'm going out for the night and I'm coming down the stairs she'll say 'nice dress mummy' or 'nice handbag mummy'."
Last thing – to celebrate a successful show, Posh looked at some cronuts. Just like she celebrated her birthday by looking at a cake. ONE MUST NEVER EAT THE CRONUT.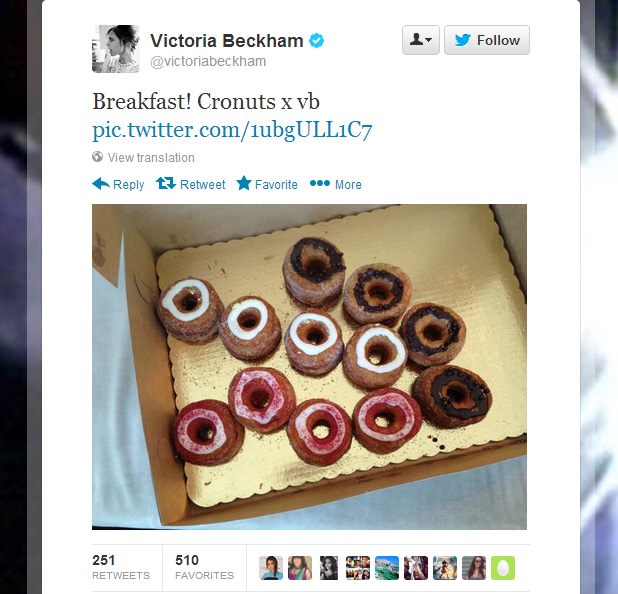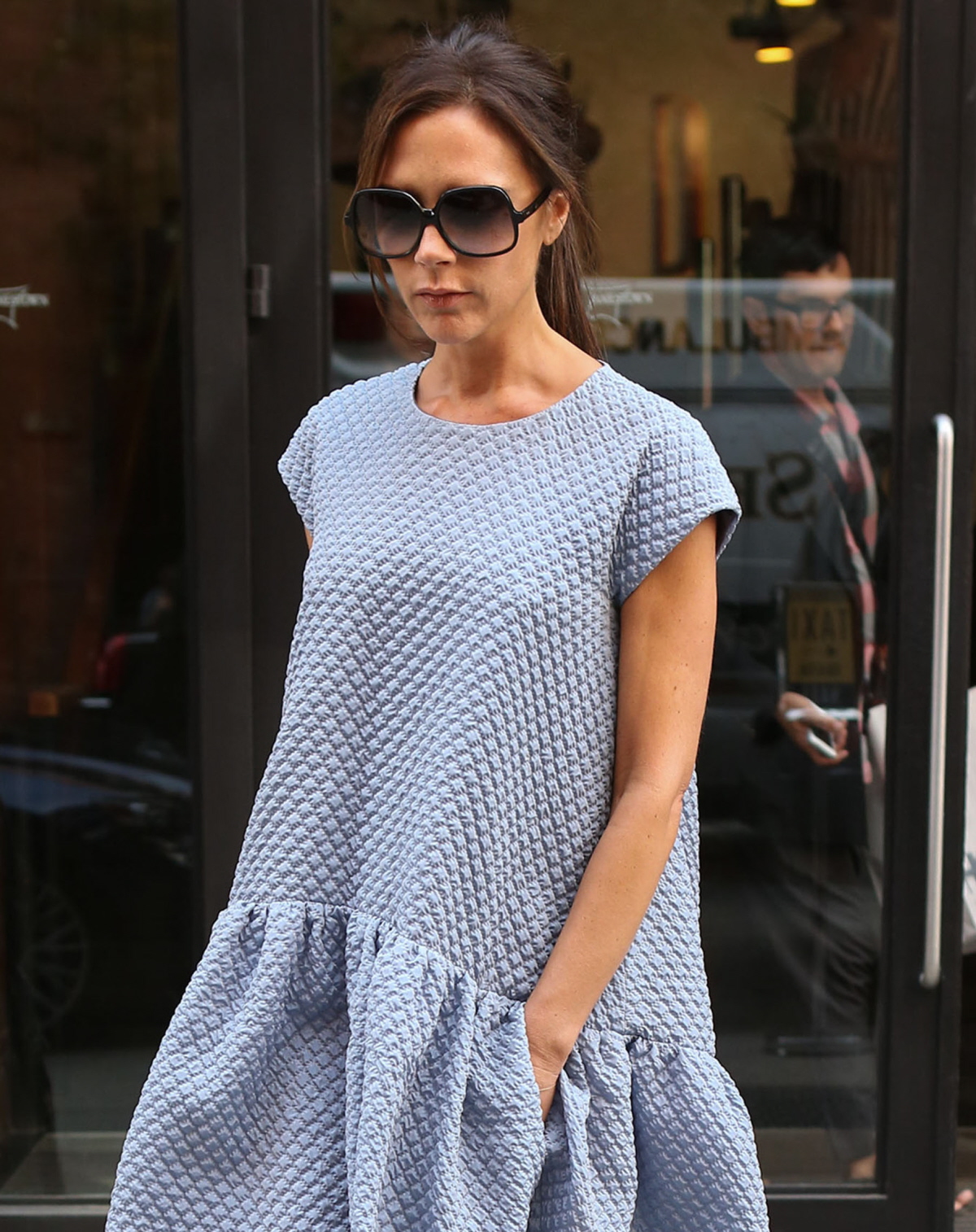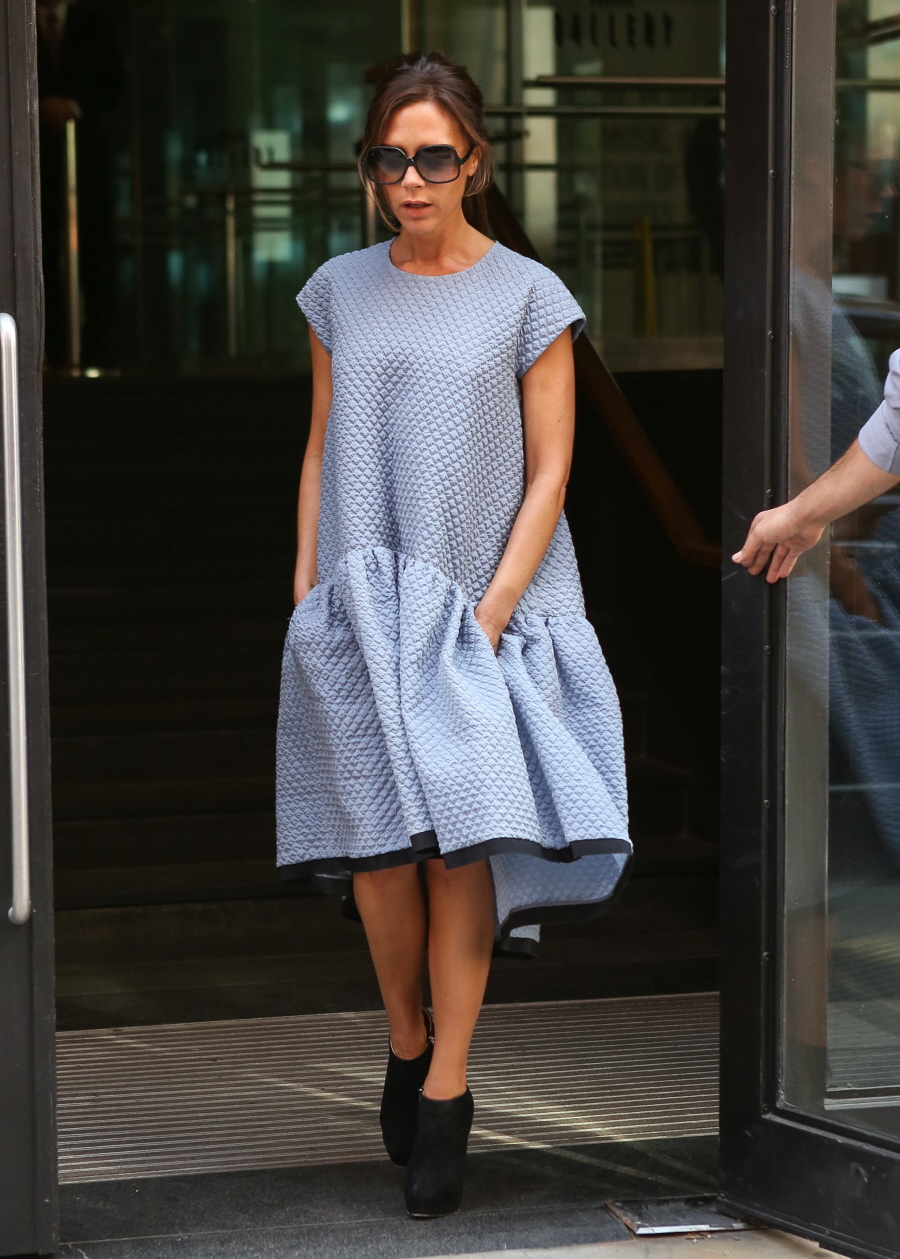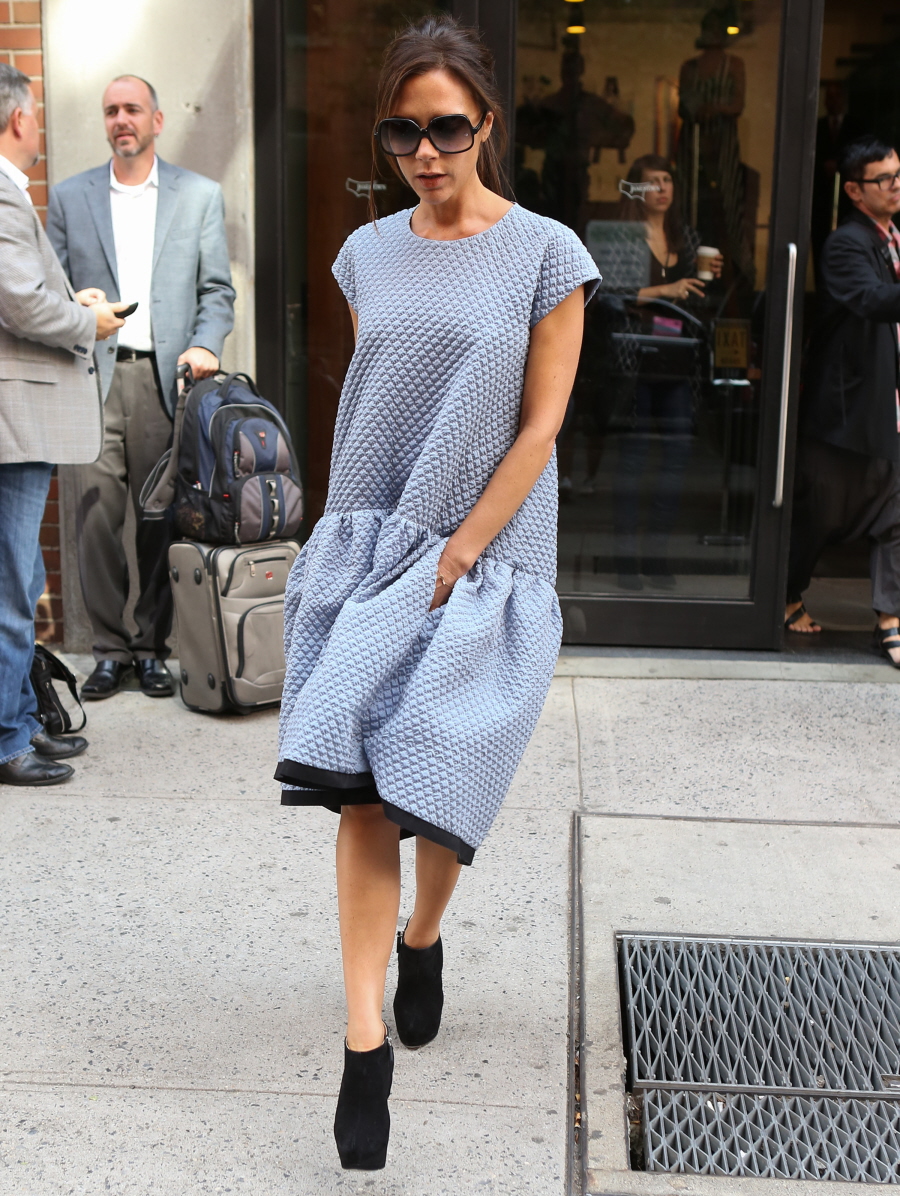 Photos courtesy of Fame/Flynet.