Here are some pics from yesterday's TIFF photocall for August: Osage County, with Julia Roberts once again being the Julia Roberts-star in the Julia solar system in the Julia universe. All of those other bitches can just step off. It's all about JULIA! Except that I'm guessing many of you are giving Ewan McGregor a good, long, HARD look. Unf. Sure. Just so. Once you get past the pure Scottish Thunder that is Ewan McGregor, throw your gaze over to Julia Roberts. Specifically, look at her chest. Um… are those new?!
I was looking though some older photos of her, and I can't decide. I know that way back in 2009, when she was filming Eat Pray Love, her chest looked normal, which is to say it looked like it always did – like she was barely A/B-cup. And then in 2010-11, she looked particularly titsy, although she did gain some noticeable weight in 2010. And don't start in with the "you would know this if you had kids, your boobs get bigger!" Your boobs get bigger when you're pregnant and nursing, but do they get bigger three years after giving birth?
That being said, I do have my doubts. Usually, Hollywood boob jobs are pretty obvious, but Julia's boobs don't have any of the markers I normally associate with bolt-ons. Like, they're not sitting absurdly high on her chest. They don't look hard or plastic-y. They look appropriate on her body. Now, does this mean that they're all natural? Eh. It's possible that she got some new boobs in 2010 and they've just "settled" so they look more natural now. It's also possible that when she gained weight circa 2010, her boobs got bigger and then never got smaller when she lost the weight. I don't know. I'm just theorizing.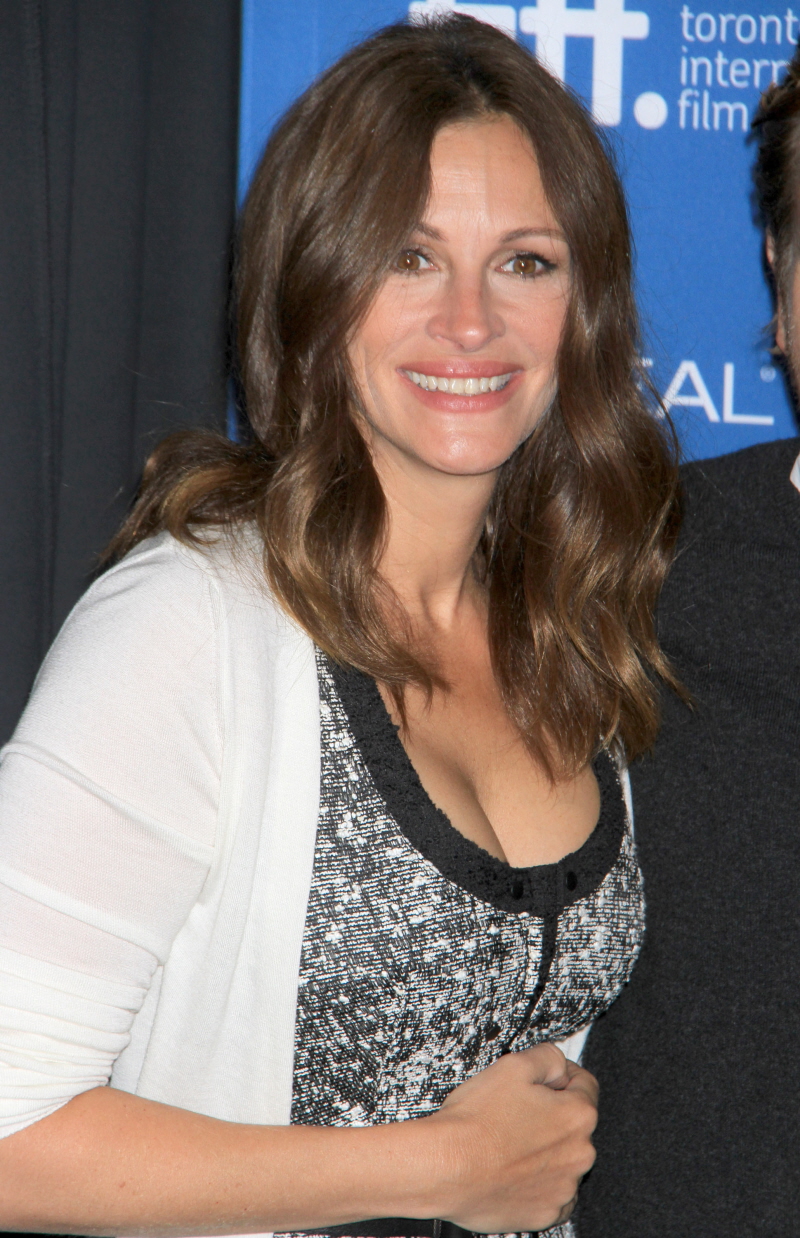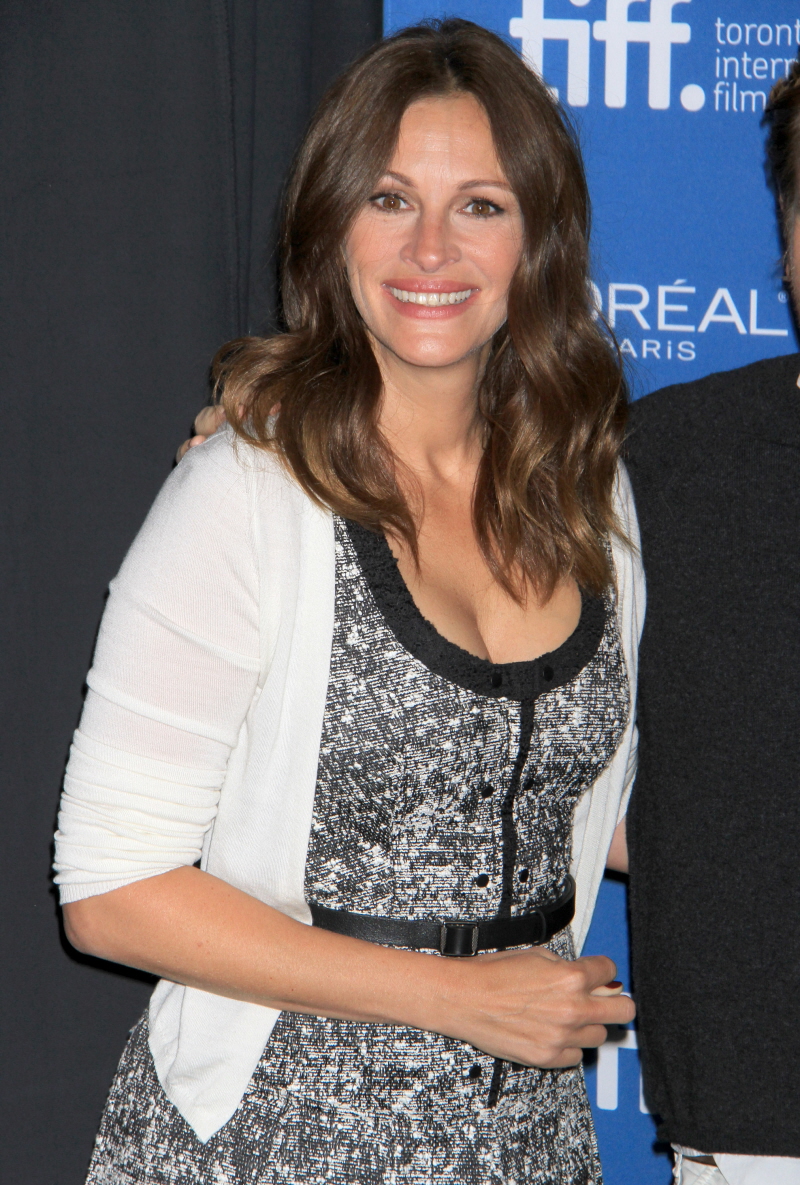 2007: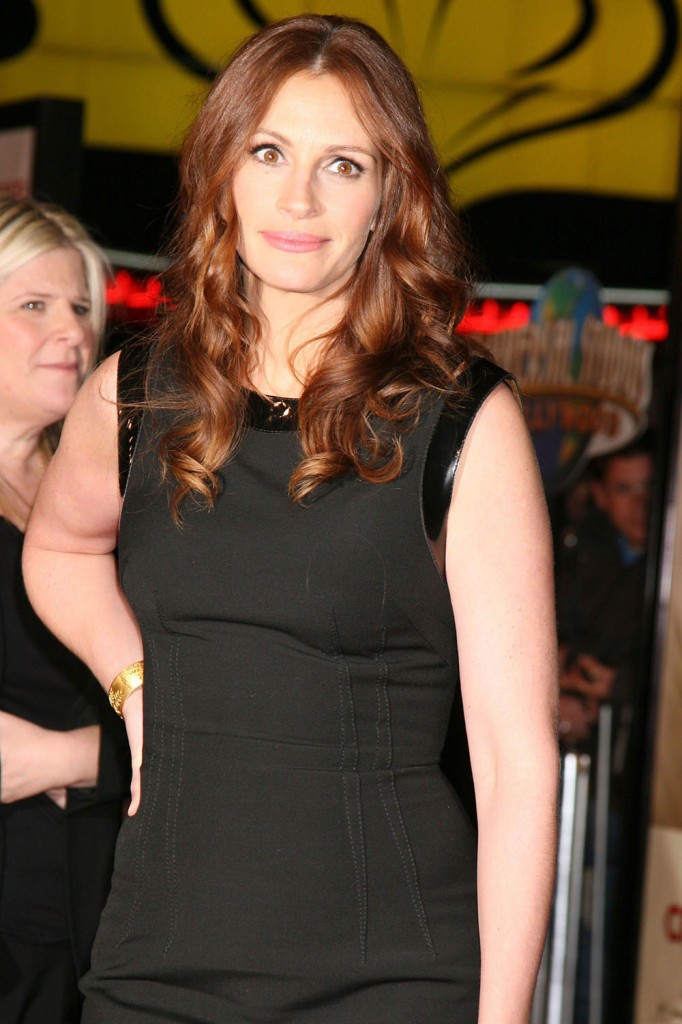 2009: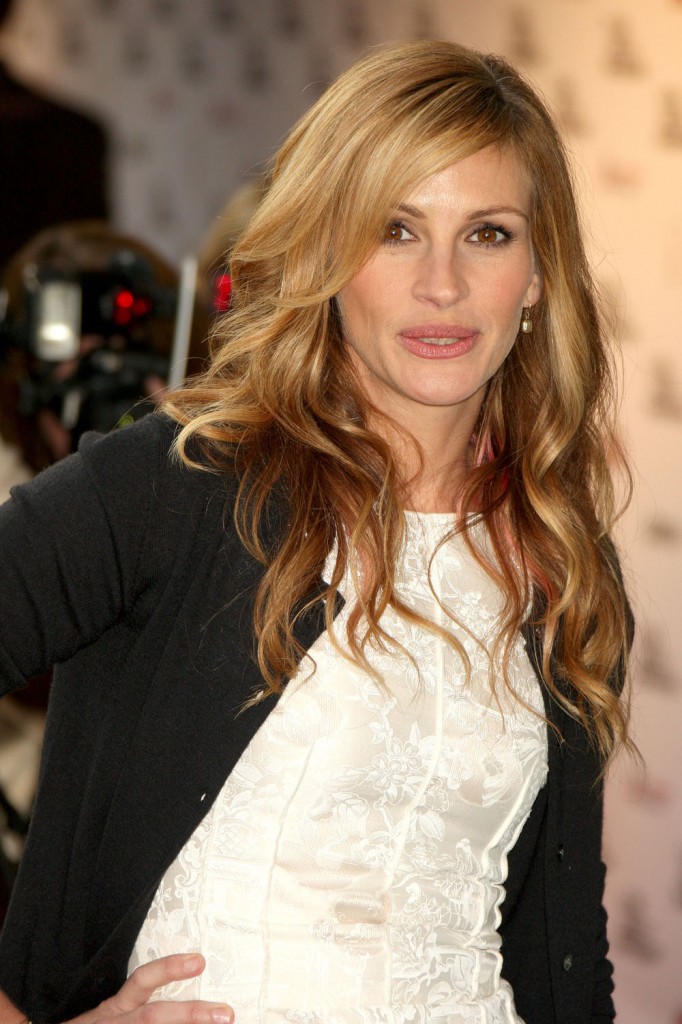 2009: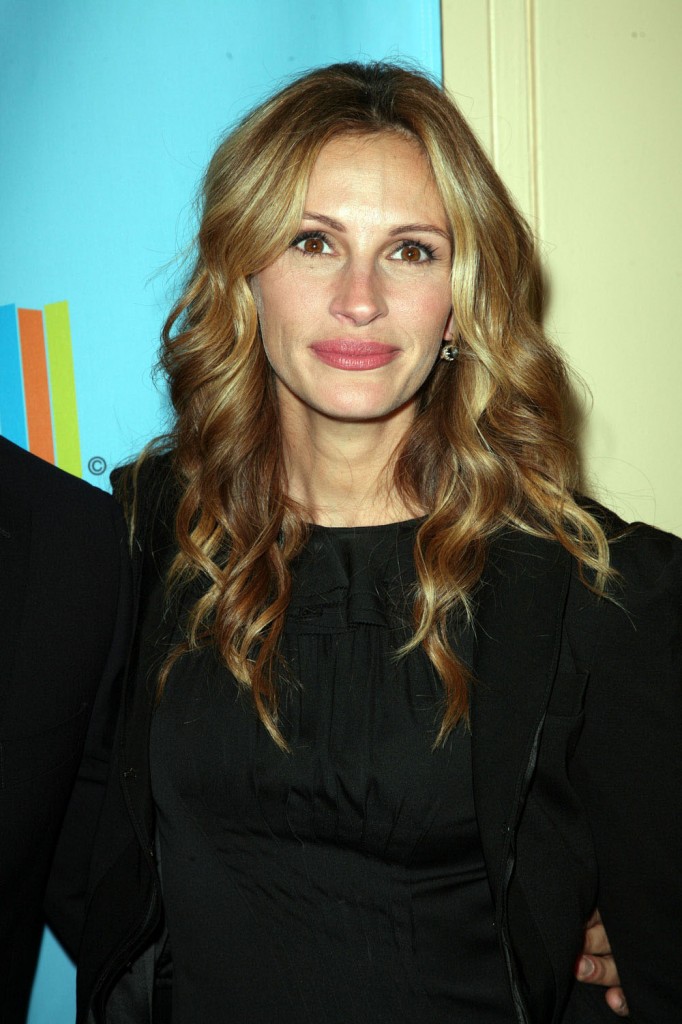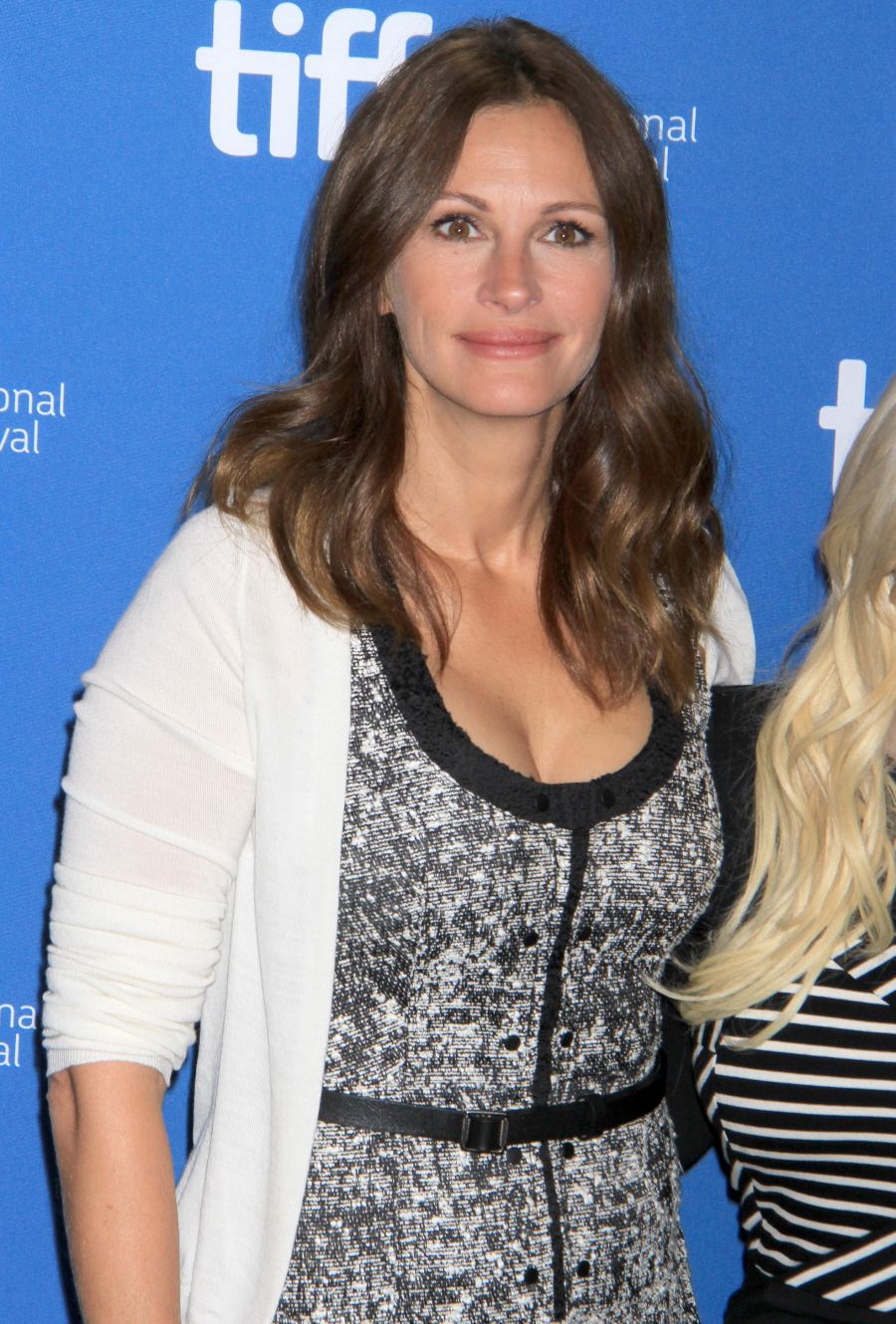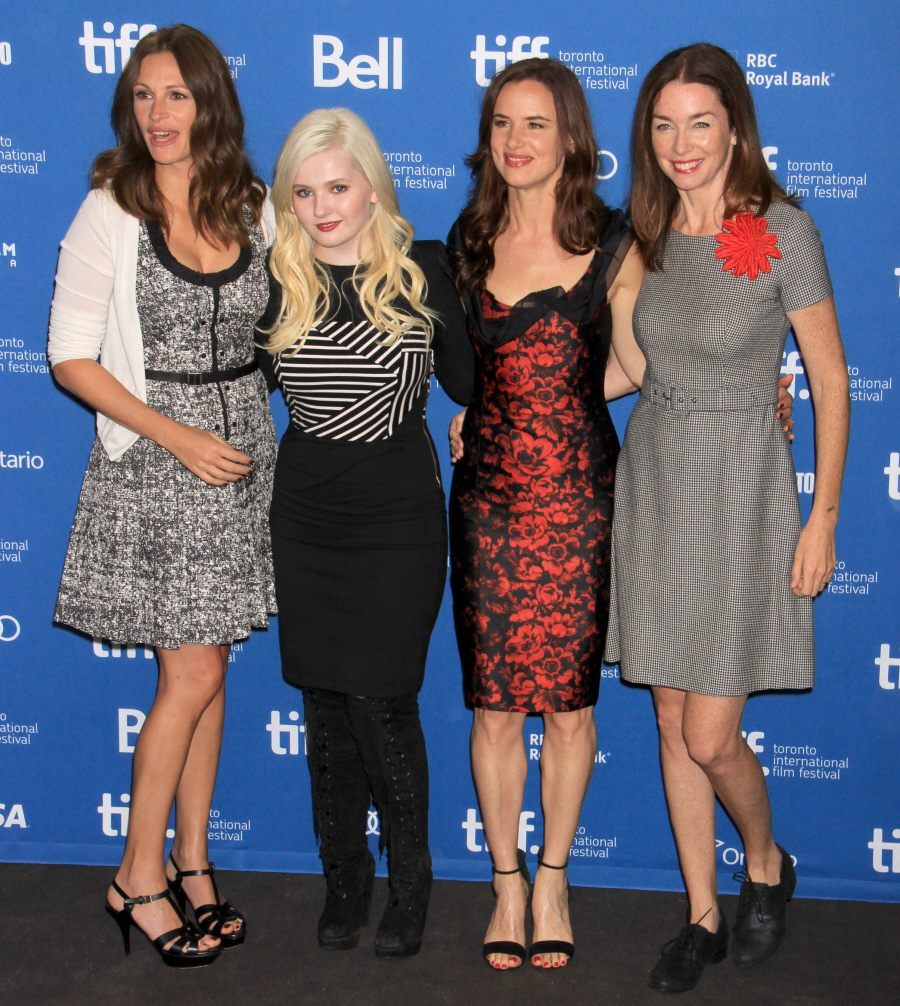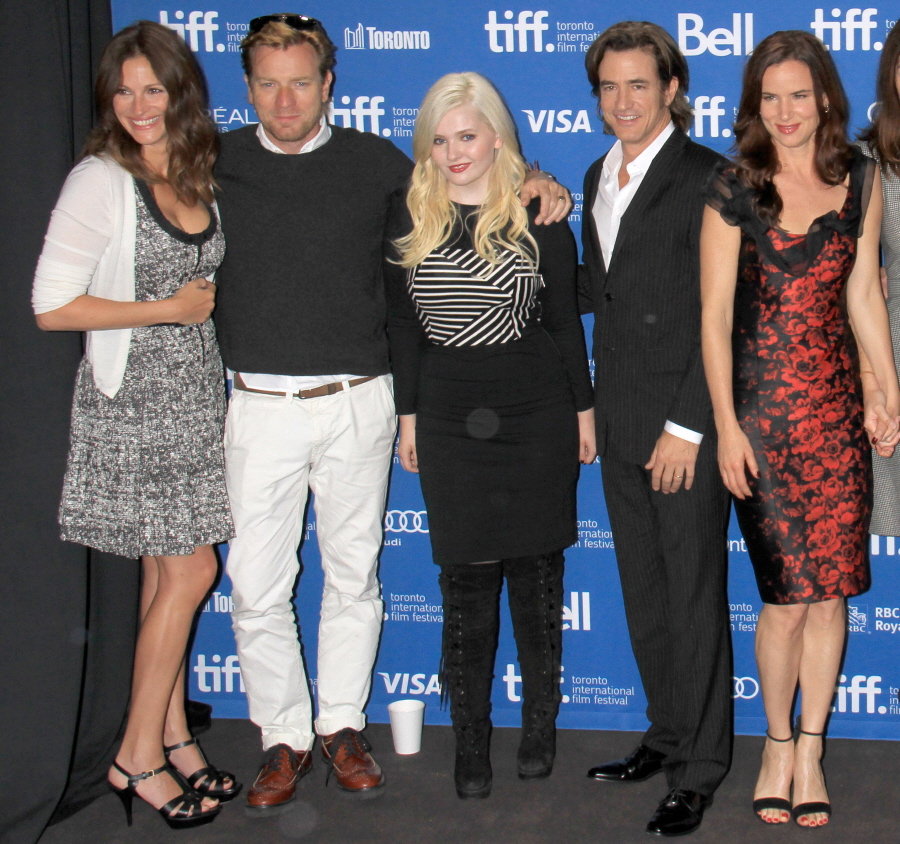 Photos courtesy of Fame/Flynet.