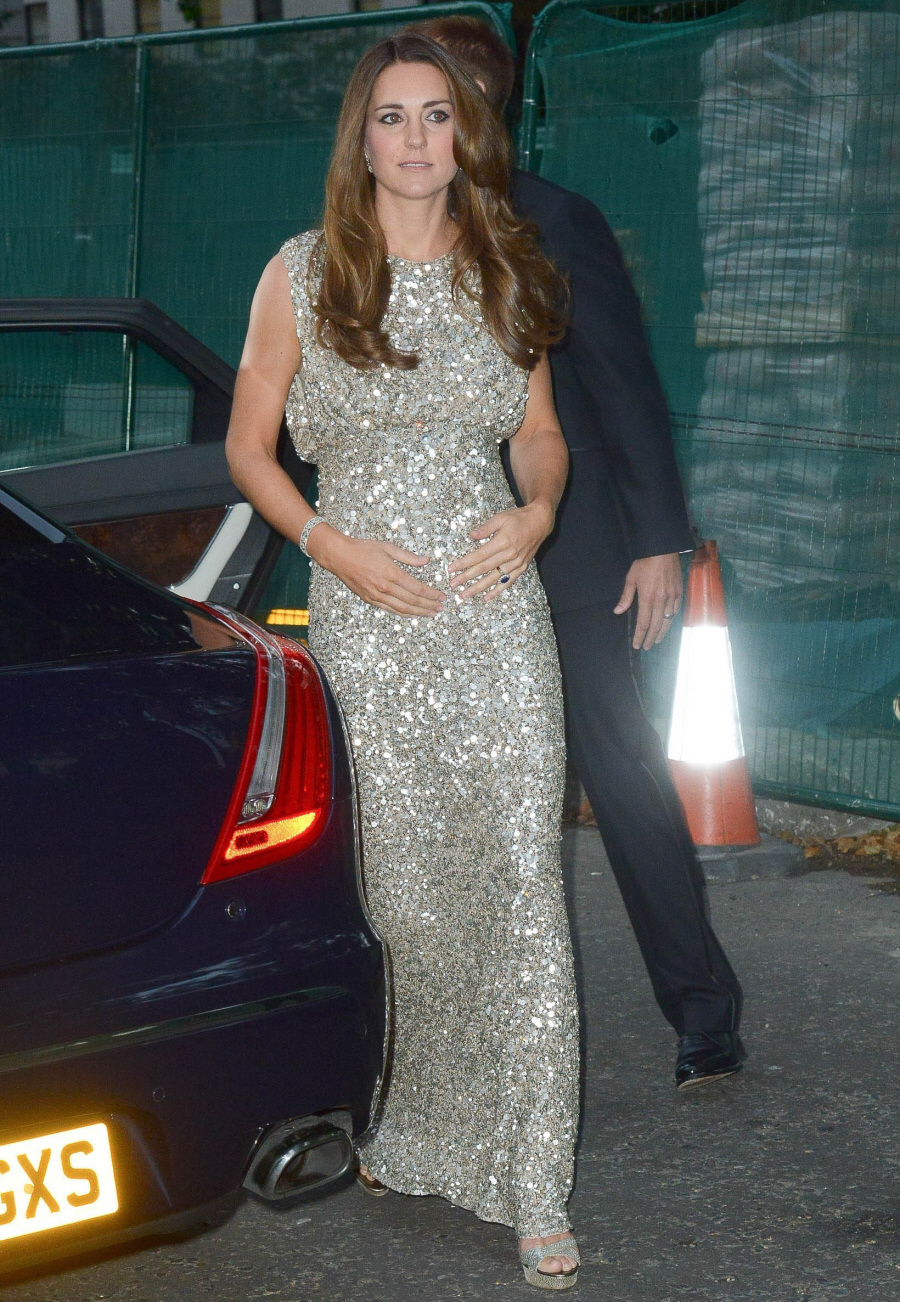 Yay! Duchess Kate and Prince William made their first post-baby red carpet appearance this evening in London. The appearance was for The Tusk Trust, a charity/foundation focused on African conservation. William is a patron of the foundation. But who cares about that when we can talk about hair, fashion and makeup?
Kate wore Jenny Packham, one of her favorite, go-to designers for big events. I actually like Packham's designs a lot, but then again I'm old enough to remember a time when Randolph Duke was a big deal designer and Packham's gowns remind me a lot of Randolph Duke. Kate's gown is sort of beige-y gold and it's a decent color for her. I prefer her in jewel tones, but this metallic is fine. I suspect that the original Packham gown (on the runway) had a dipped back and open sides and that Kate requested the lining that you can see here. The lining looks sort of like she's wearing a tank top under the dress, but I get it. She was aiming for a more demure look, and it's not bad.
As we've seen through most of 2013, Kate finally heard some of the criticisms about her sausage curls and she's been easing into a more mature, less fussy hair style. I would imagine this involves a lot of curlers and blow outs just like always, but at least she's brushing out the sausage curls these days. Her hair looks fine, I just wish she would pull it back more often. This gown would have looked great with some sort of upswept 'do.
Her makeup looks fine. She always wears so much makeup, but that's fine for evening events, red carpet events. The problem is when she's doing day-time, casual events. But it's fine here. The shoes look like Choos, maybe?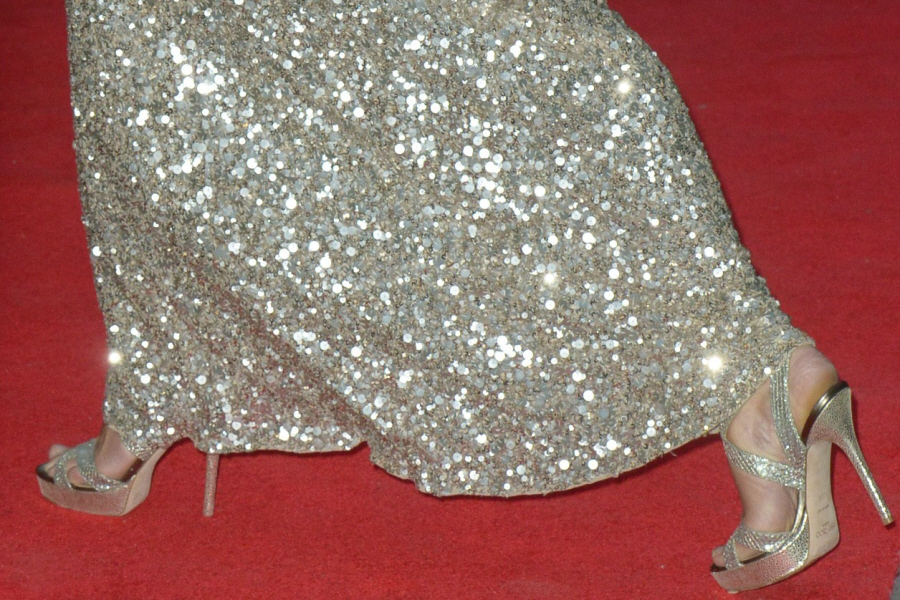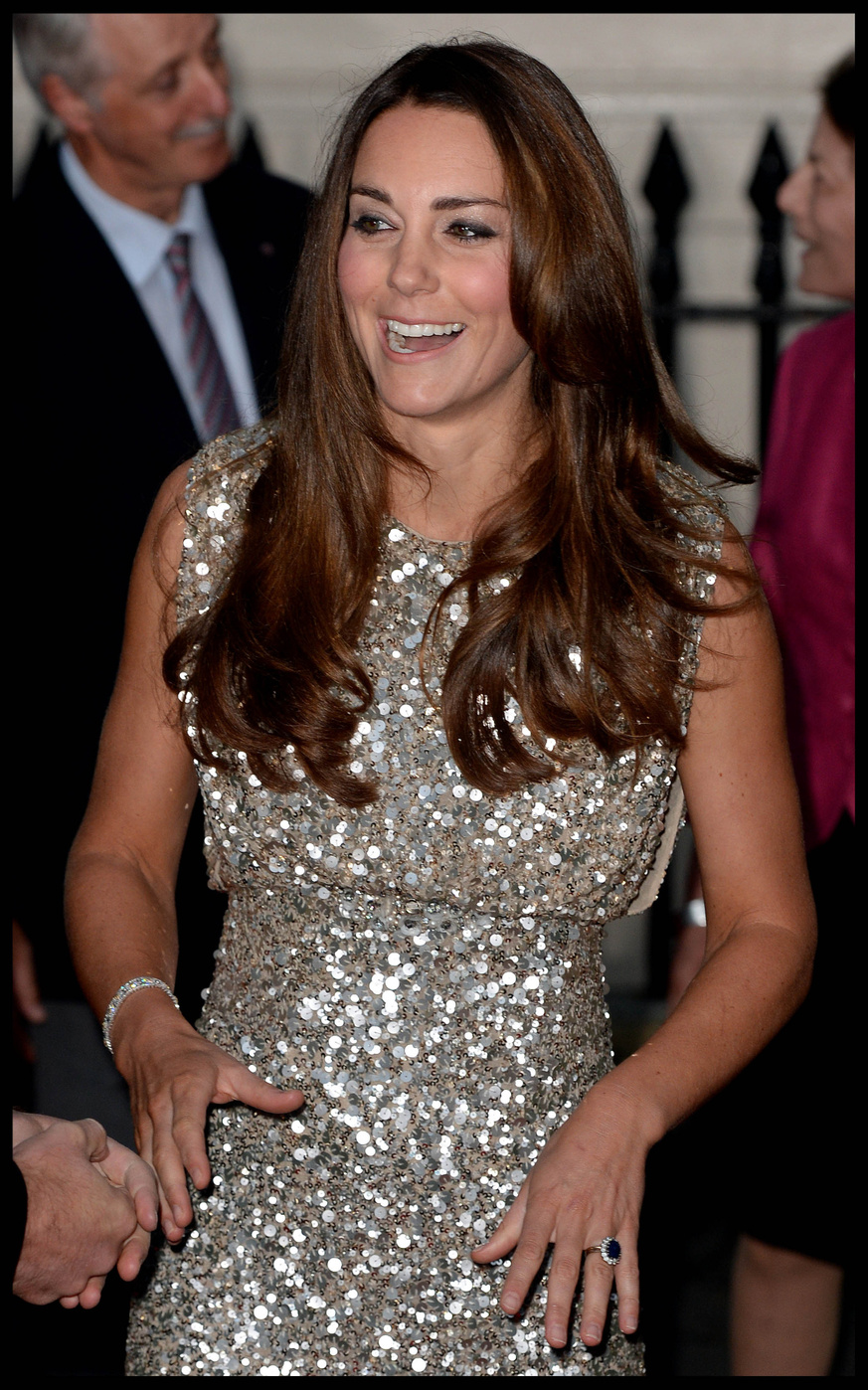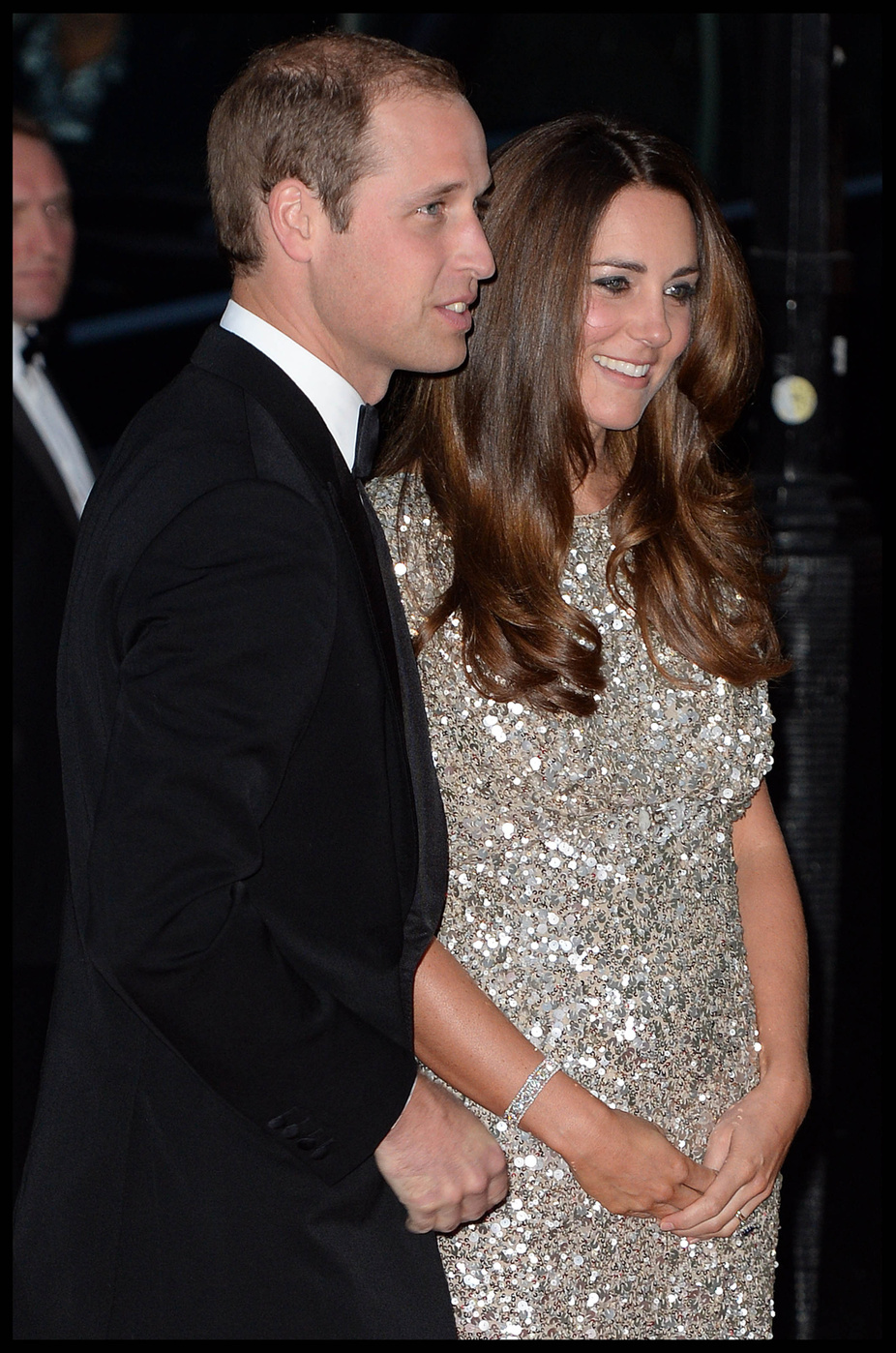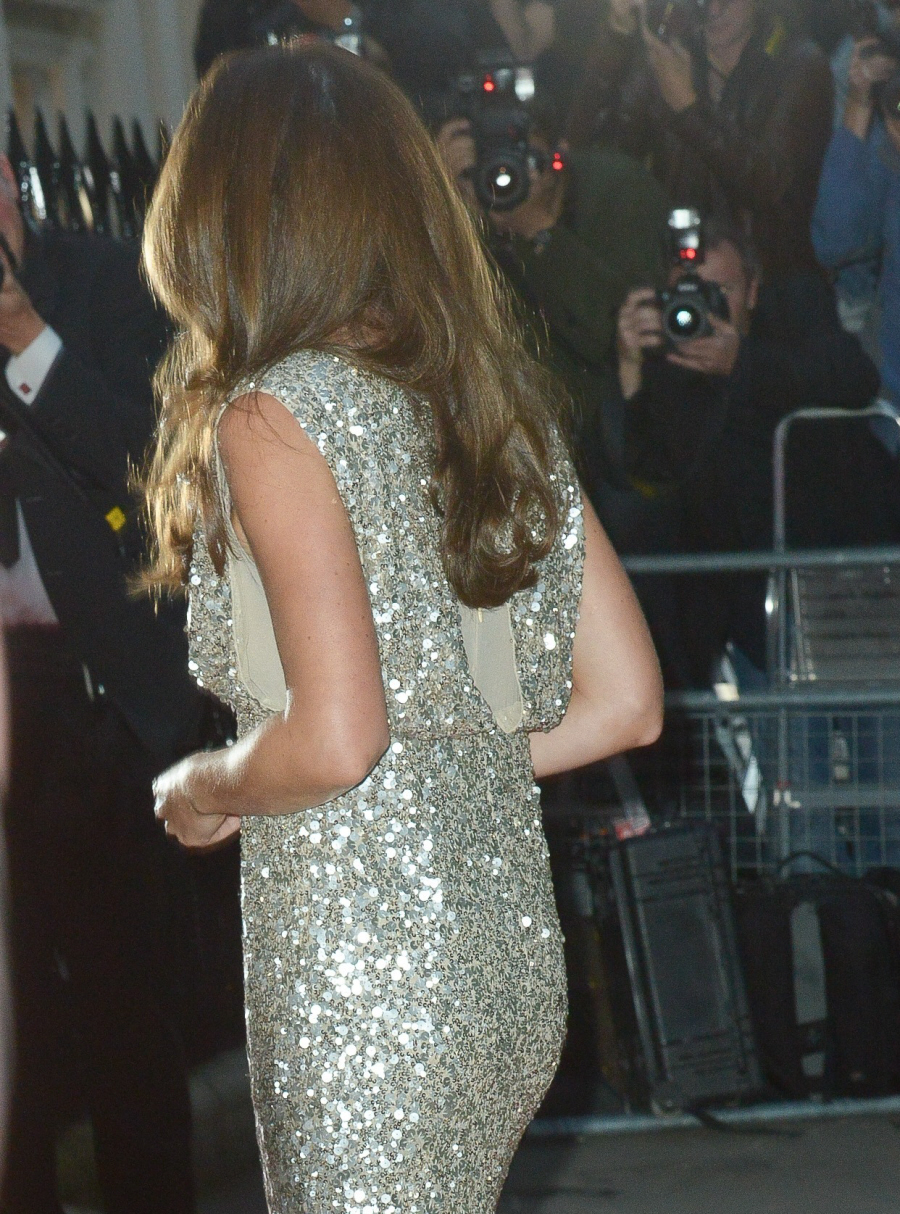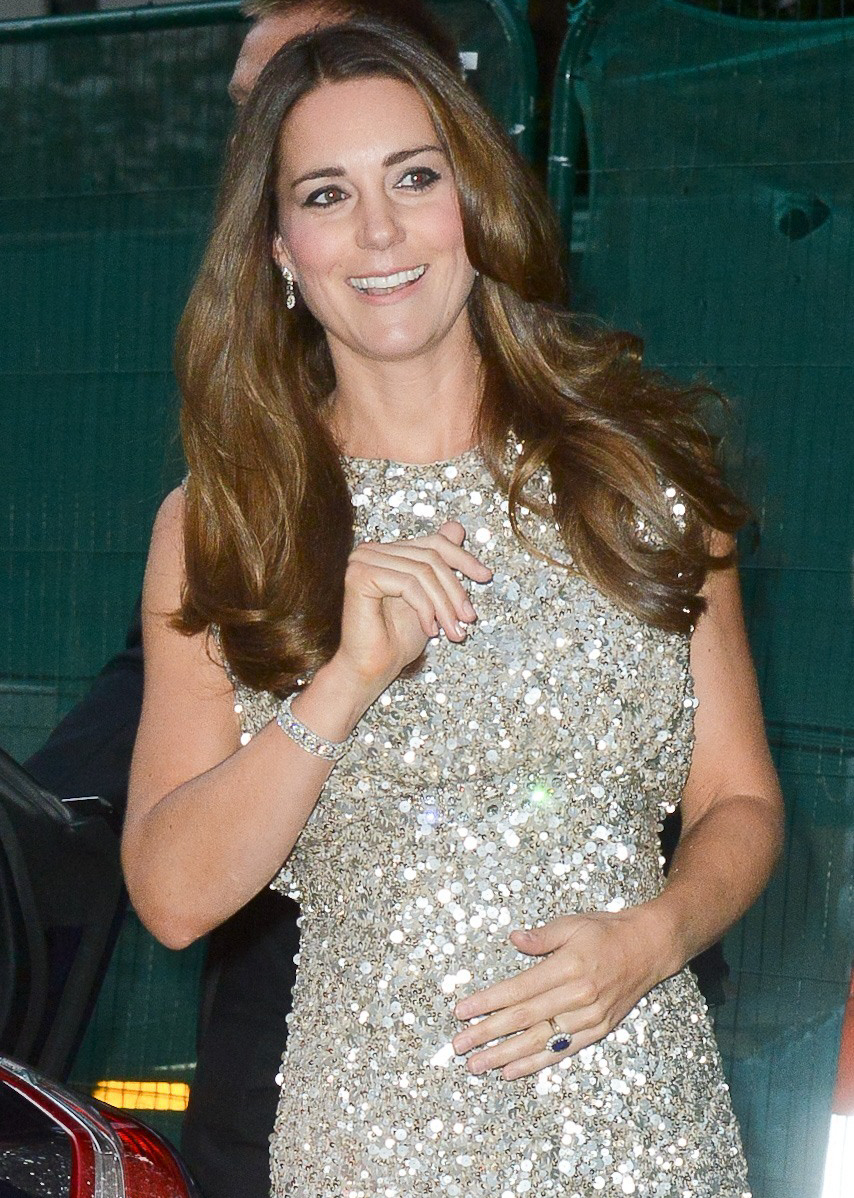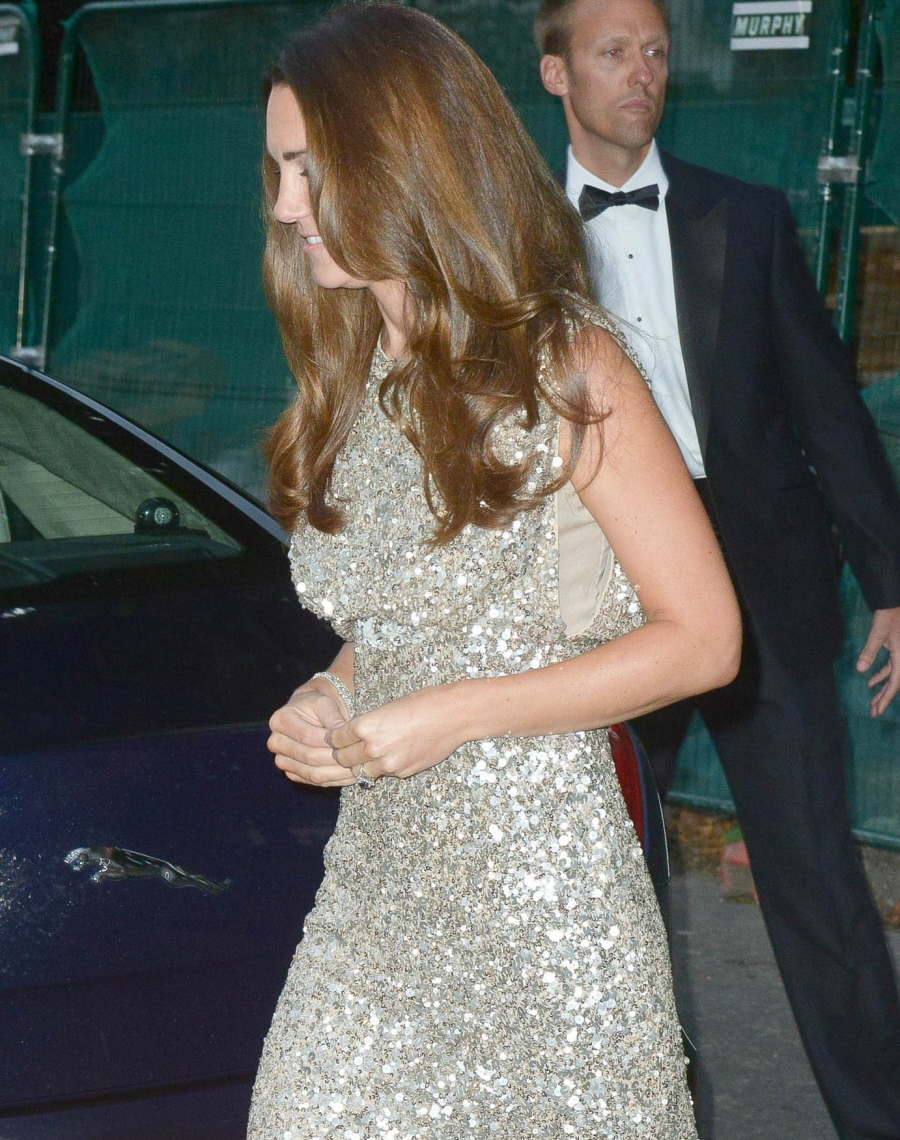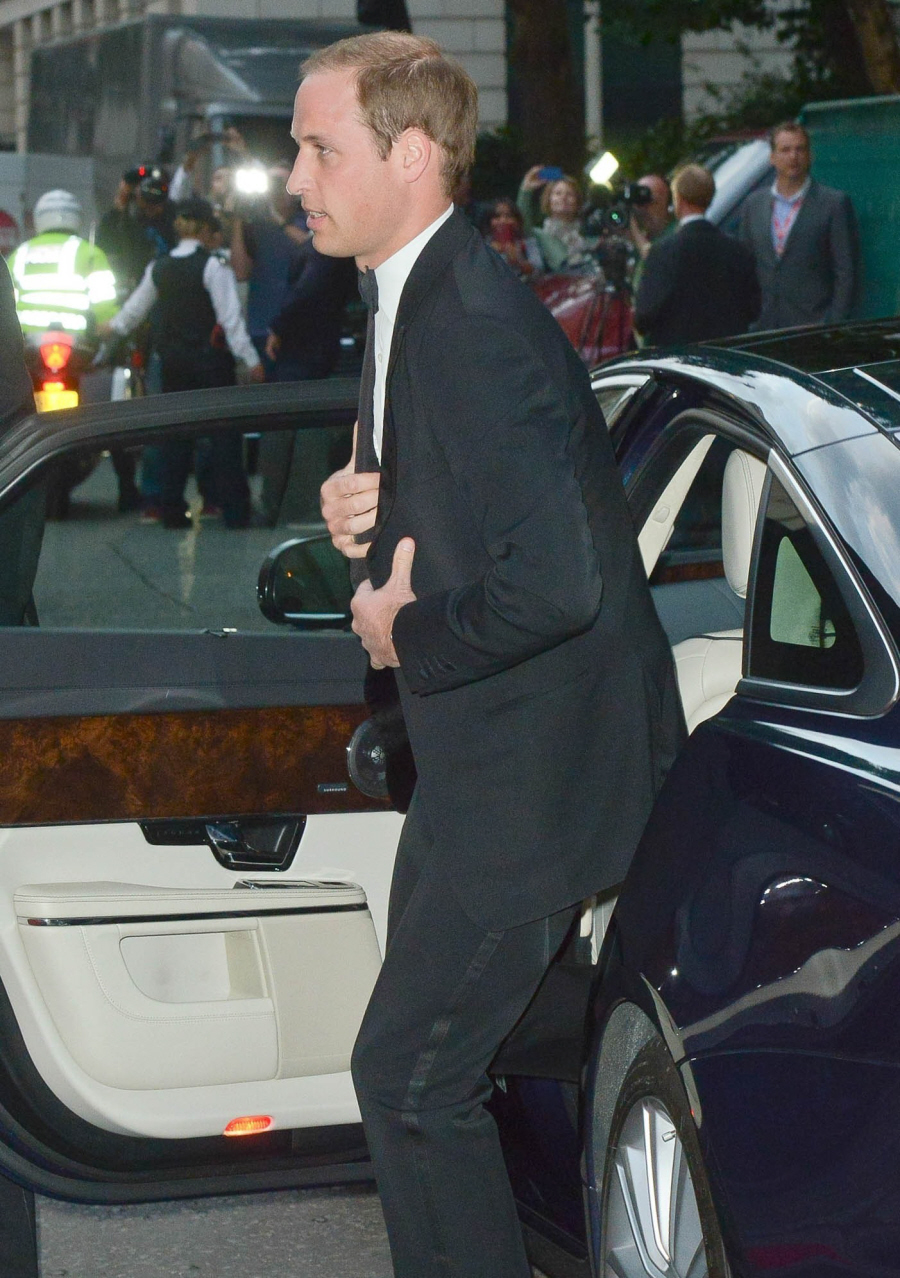 Photos courtesy of Fame/Flynet and PCN.