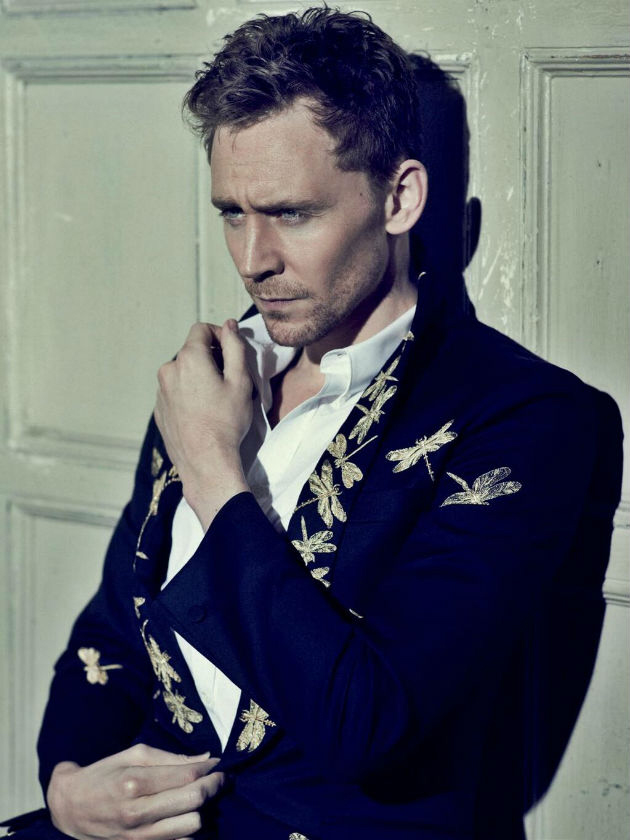 As I previewed yesterday, Tom Hiddleston sat on Twitter for several hours doing a Q&A with fans. Unfortunately, the Q&A was really boring and pretentious. I've said this before, but it's worth saying again: Hiddles is much, much too earnest. His earnestness almost borders on humorlessness. It's like he's incapable of being light, of making an easy quip, of interacting with his fans in a loose, genuine way. I got the feeling that the questions were being heavily vetted, because seriously, the questions that got through were like "Do you speak French?" No one asked him any sex stuff because Hiddles probably would have clutched his pearls and fainted. And this guy is all about seeming intellectual, to the point where I actually wonder if he's just a poshly-educated robot, merely capable of parroting whatever his Cambridge professors taught him. Anyway, here are some highlights from Tommy's Q&A:
What is your favourite Shakespearean insult.
Falstaff to Hal: 'Sblood, you starveling, you elf-skin, you dried neat's-tongue, you bull's-pizzle, you stock-fish!

Out of curiosity, who is your favorite poet?
Very tough to call. T S Eliot's "The Love Song of J. Alfred Prufrock" is one of my favourite poems. "Let us go then, you and I…"

Do you speak french ?
Bonjour. Je comprends plus que je parle mais je parle un peu.

What went through your head when Coriolanus sold out this fast? See you in the new year!
Huge excitement followed blind terror. What you feel before every great adventure. Good nerves and adrenalin.

Care to share a few titles in Loki's 'prison library'?
I always liked the idea of Frigga sending a few Midgardian greats. Proust: "A la recerche de temps perdus" Plato's Repubic. Shadows on the cave… A perfect metaphor for his imprisonment; the perpetual state of waking fear.. Alan Taylor suggested The Prison Notebooks by Antonio Gramsci.

what's the best part of working with chris hemsworth?
He makes me a better actor. We have such a good laugh. We trust each other. All my best scenes are with Chris.

What do you think about the Online Petition for a Solo Loki Movie? Would you like to make it???? Tell us please!
I am flattered and amazed. Really and truly. It means the world that you love the character so much. @ThorMovies is, definitively, the only one on the slate for now. But… never say never.

What do you think of Ben Whishaw?
He's the greatest actor of my generation.

How did you like portraying F Scott Fitzgerald? Were you a big fan beforehand?
I loved it. I remember walking around Paris in June 2010 listening to Frank Muller reading The Great Gatsby (Unabridged). Perfect.

Which book/movie/play has ever made you cry profusely before?
I had to sit in the cinema for about 10 minutes after Beasts of the Southern Wild. @IAMQUVENZHANE's courage made me cry.

Favorite book all time?
Tolstoy's "Anna Karenina". And "Any Human Heart", by William Boyd.

What is the last book you read for your entertainment and not for role research?
I am currently re-reading the Patrick Melrose novels by Edward St Aubyn. They are very painful, very honest and very funny.

Favourite disney movie, apart from The Jungle Book.
Mary Poppins

Who is your favorite playwright aside from Shakespeare?
Anton Chekhov.
I guess I liked his compliment to Ben Whishaw. Let's face it, Ben Whishaw is a much better actor than Tom, but Ben rarely gets a fraction of the attention Tom gets, but I suspect Ben is fine with that. I also liked his answer about Beasts of the Southern Wild. SO EARNEST. I would kind of like to see Tom sobbing after a movie. Ugh, what is wrong with me? Am I just so used to casual, jaded, cynical bitches that I don't even know where to start with Tom?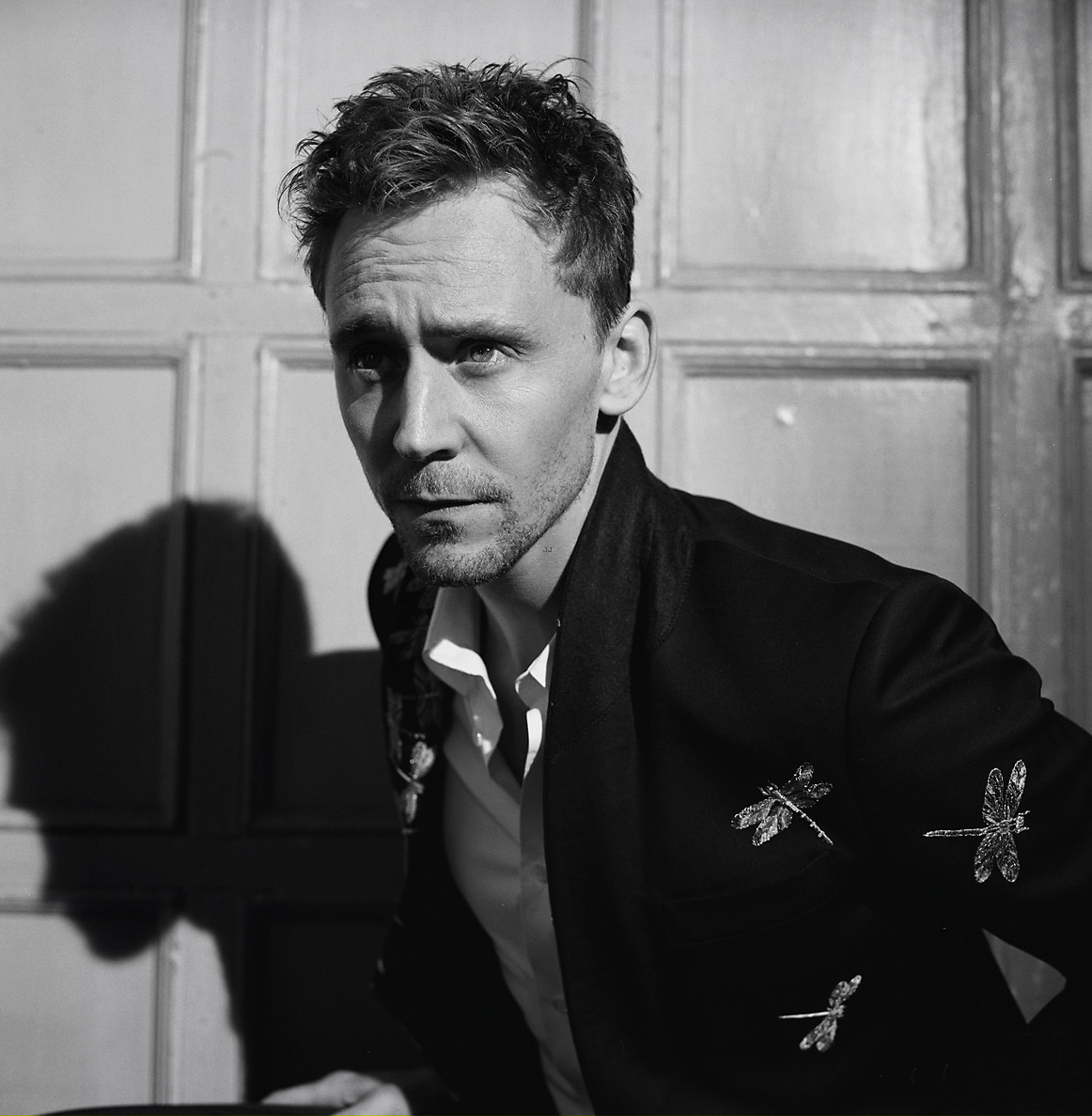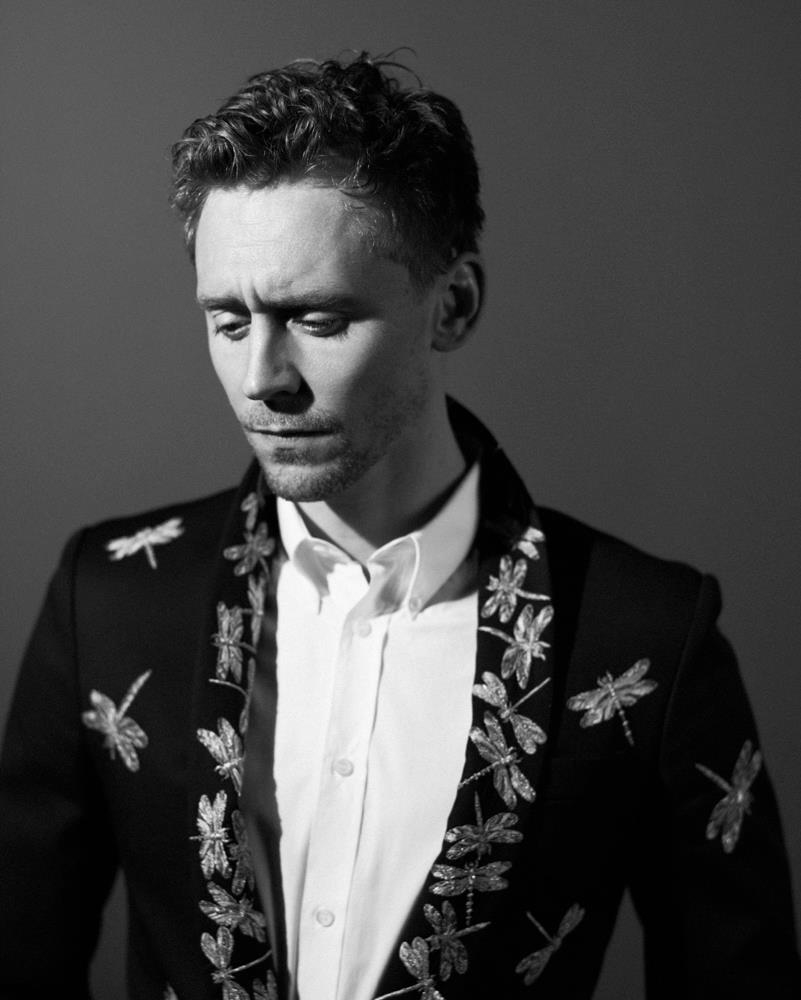 Dragonfly photos courtesy of Flaunt.