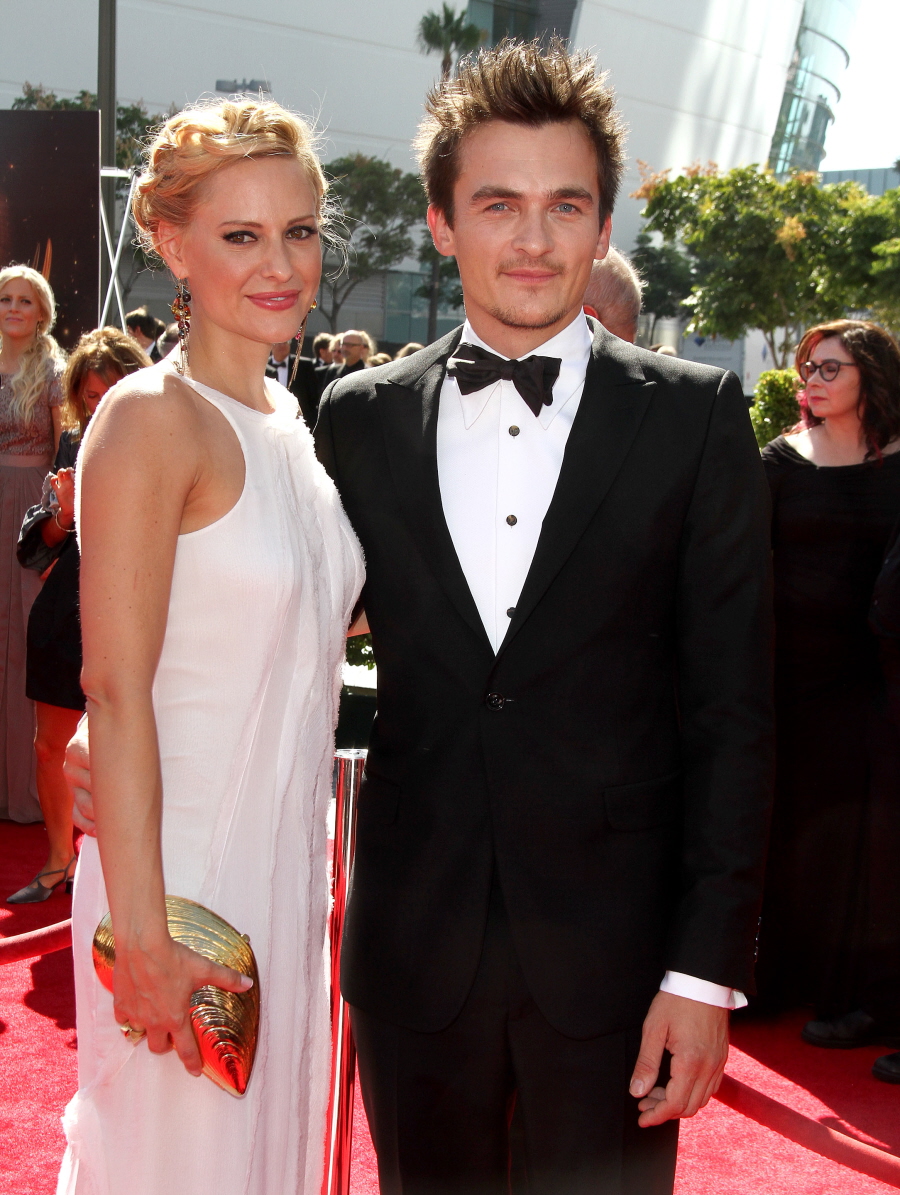 The Creative Arts Emmys were held last night in LA – you can read Deadline's coverage here. I hope you don't want me to do a fashion post out of, like, Heidi Klum and Cat Deeley, because I really don't care. Maybe if they were wearing something really notable, but they weren't. But as I was looking through the photos to see if there was anyone worth discussing, I chanced upon these Rupert Friend pics. LOOK AT HIS HAIR.
I'm assuming Rupert was there for Homeland, because he plays hottie CIA assassin/badass Peter Quinn. Quinn will be returning for Season 3 – he's in the trailer and everything, and I have a spooky feeling that there is going to be some sexual drama between Quinn and Carrie. I also feel like Quinn and Saul are probably going to form some kind of weird alliance now that (SPOILER) half of the CIA has been blown up.
When Rupert had long hair and he was with Keira Knightley, I never had any feelings for him whatsoever. I thought he was a boring pretty boy, seemingly one of those English actors relegated to simpering in period costume. But his work as a contemporary American spy was a revelation, and now I'm totally hot for Rupert. But really, only Rupert-as-Quinn. Because these photos are kind of leaving me cold. It's the hair. The hair is a MESS. So, would I hit it? Only when he was in costume and in character as Quinn.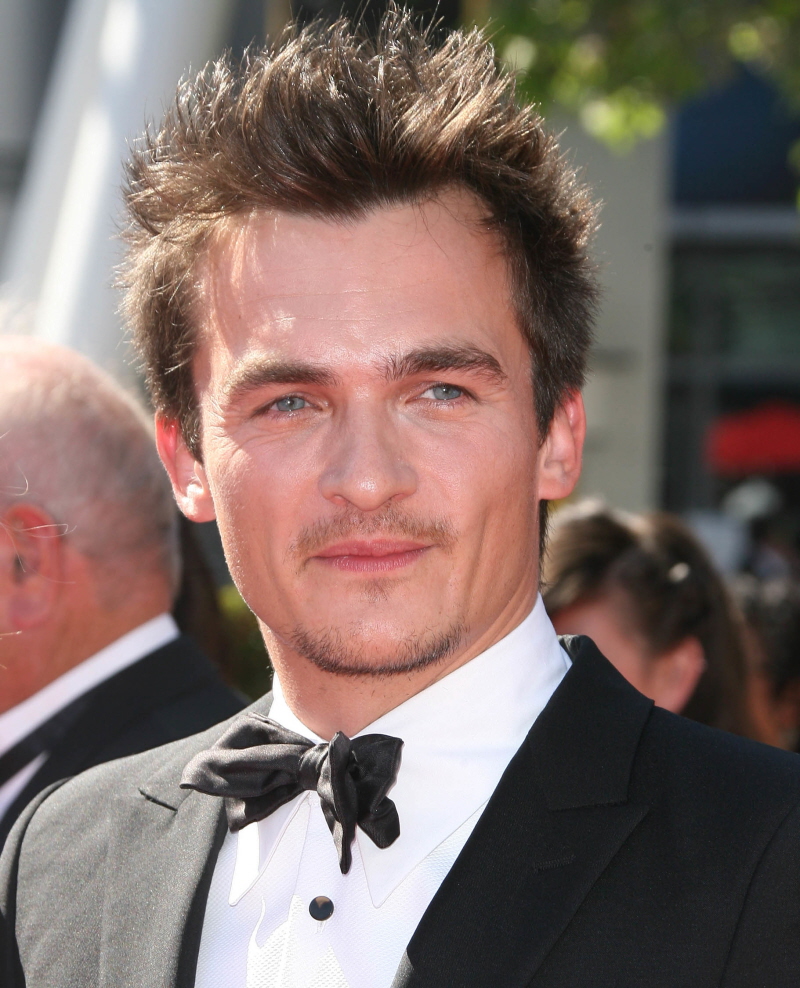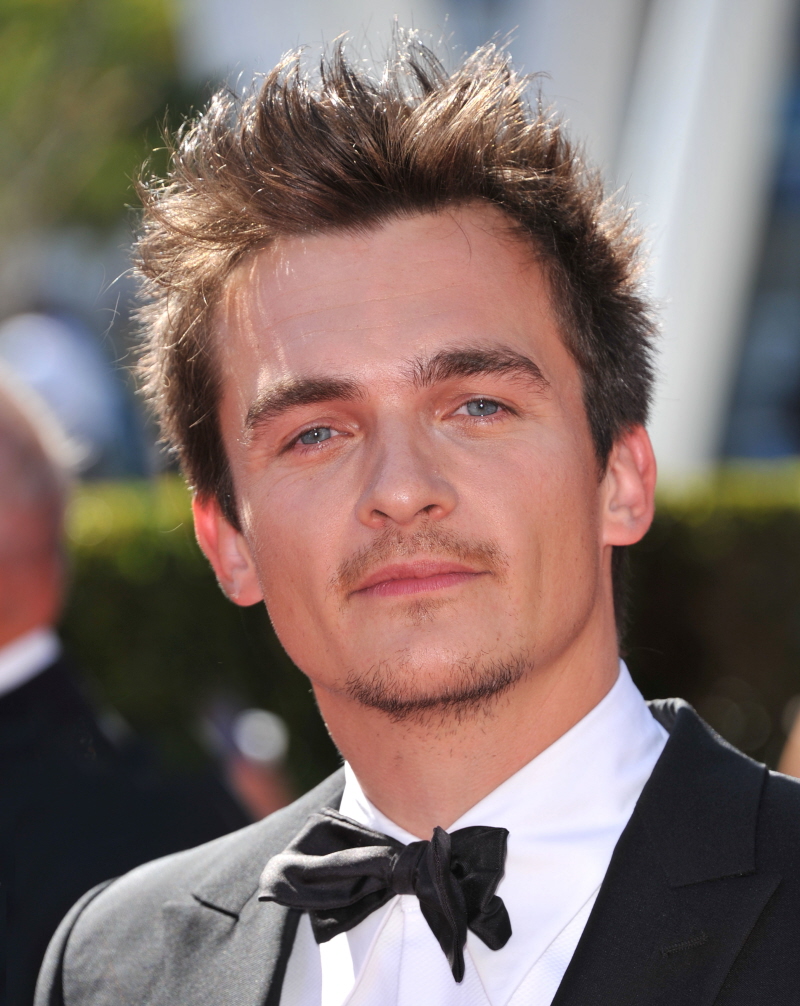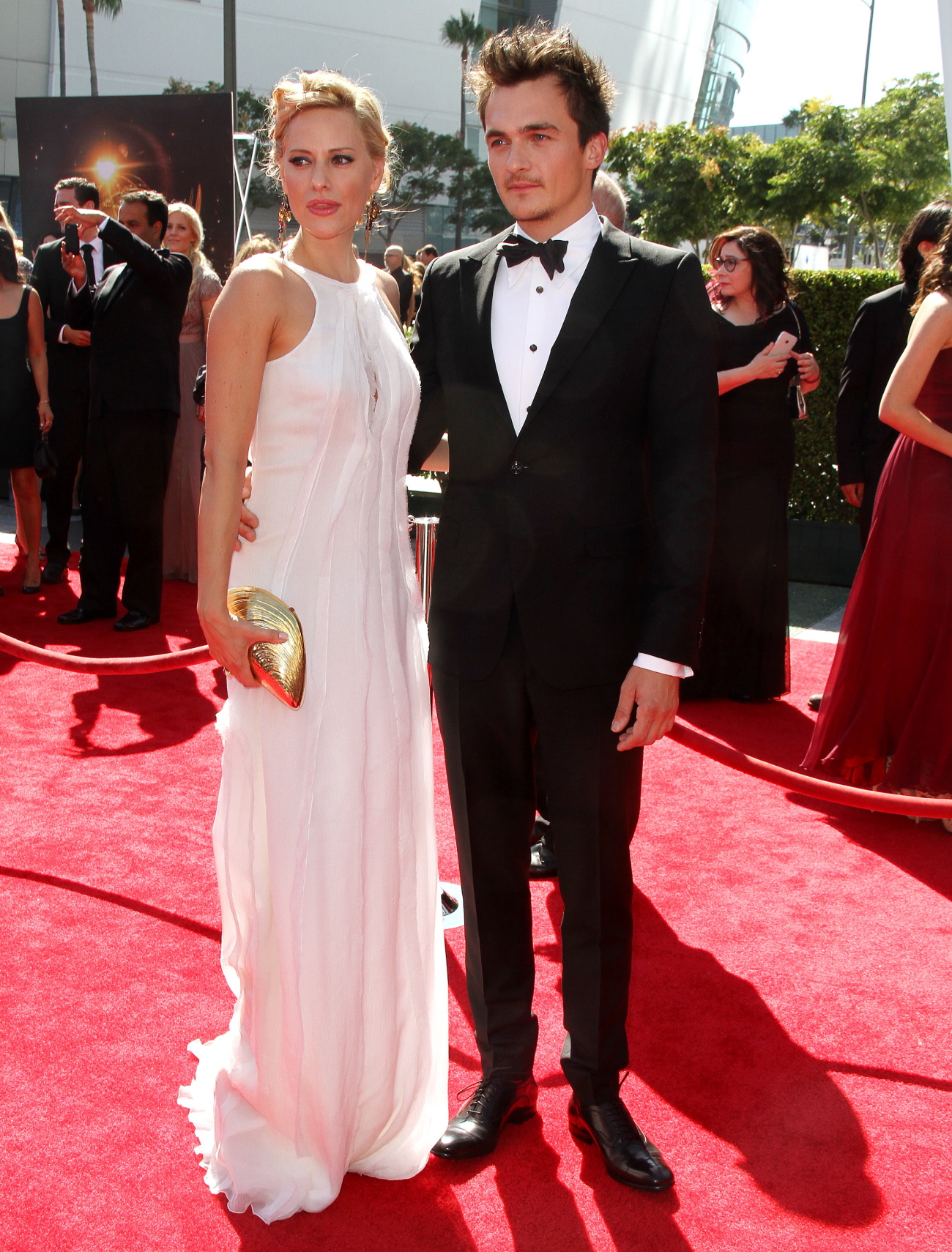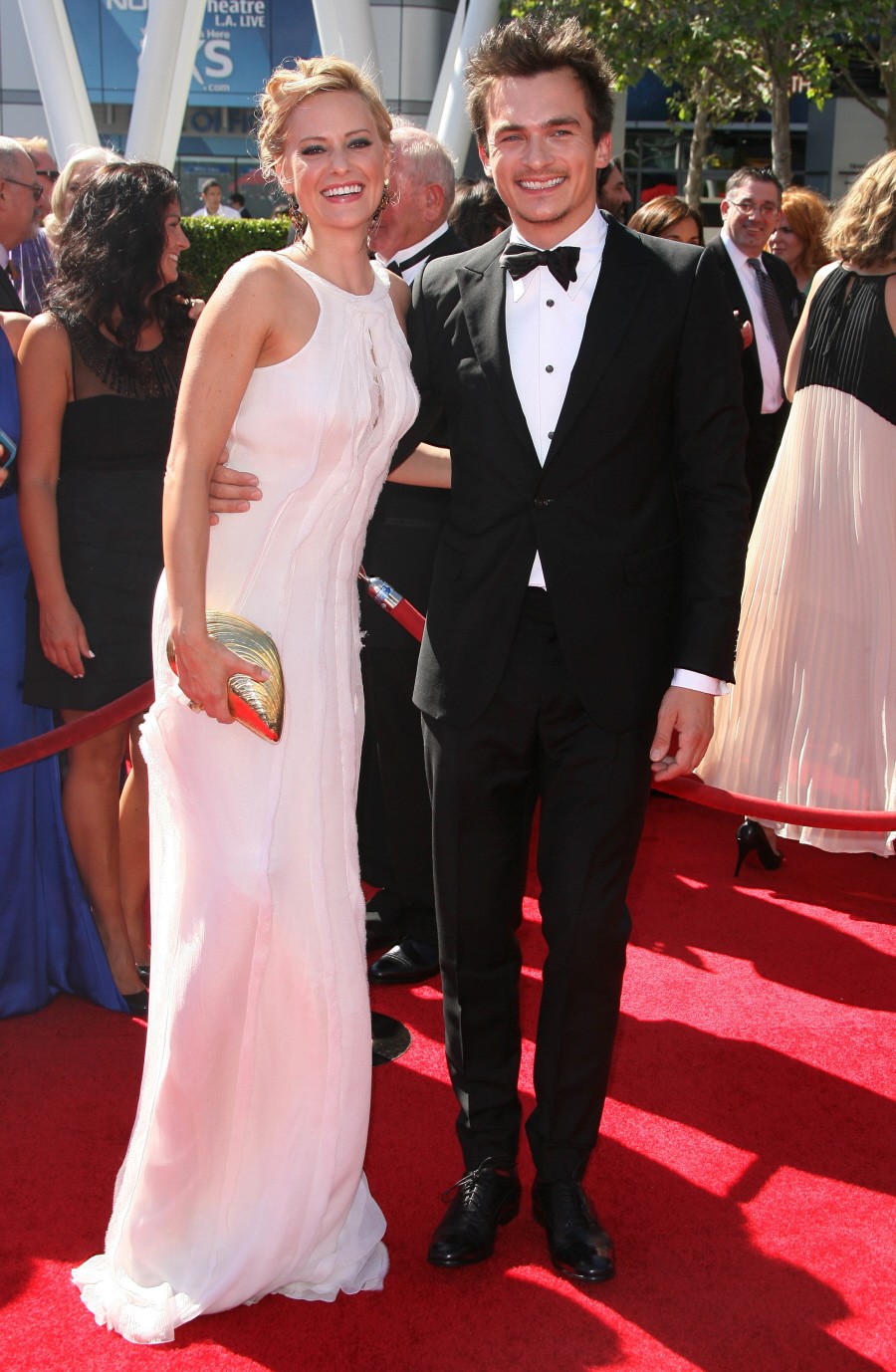 Photos courtesy of WENN, Fame/Flynet.