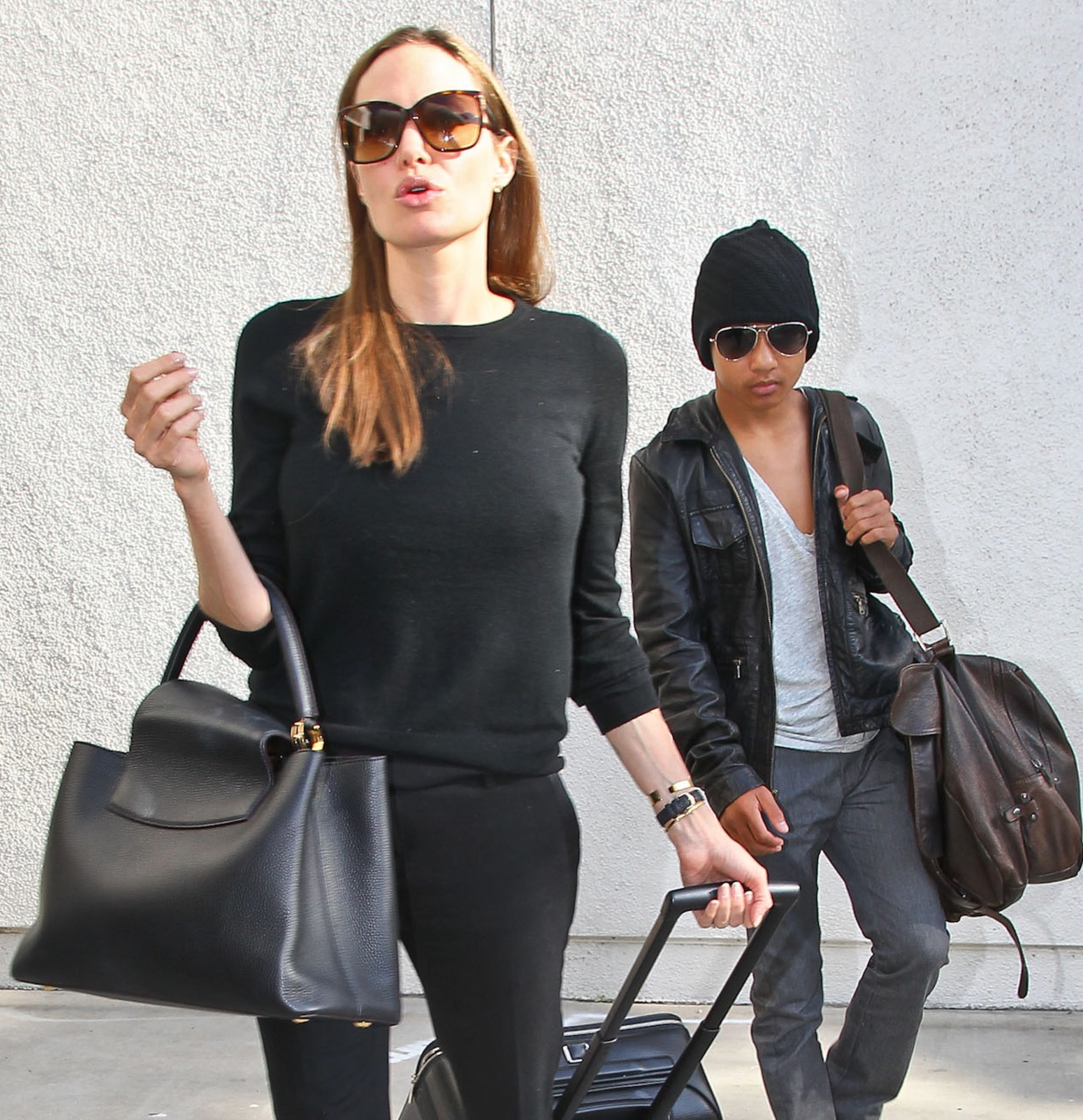 Apparently, there is a new "It Bag" and it's not Hermes, nor Marc Jacobs, nor Tom Ford. This year's It Bag is a $4700 Louis Vuitton, marketed in print ads by Michelle Williams and carried prominently by Angelina Jolie. Can you smell the exclusivity? Even though I would never spend more than $100 on a bag (and even then, it would have to be a special occasion because I'm cheap as hell), I admit that I've been skewed by celebrity prices and I didn't even blanche when I saw that this purse costs $4700. Hey, at least it's not a $17,000 fug fur Olsen bag.
Against a tide of fakes flooding the market and to avoid being seen on the arm of anyone less than an A-list celebrity, Louis Vuitton have this year made a concerted effort to return to their roots as an exclusive designer brand. And it seems their plan is working as their pricey new Capucine leather handbags are currently the must-have item in their stores across Europe.

Louis Vuitton boutiques in Milan, Paris and London have all reported shortages of the £3,000 Capucine bags since their launch in June. Each store has long waiting lists for the leather bag that comes in a variety of colours and features the designer's LV initials and monogram flower logo.

At the time of writing, London's New Bond Street store only had one sample bag with a 'not for sale' sticker on and 40 people had already reserved one. But the bags aren't likely to be available until the end of September or early in October.

Shop assistants said they took delivery of only a handful of Capucine bags every other week over the summer, intimating Louis Vuitton may have deliberately caused the shortage to create a buzz around the product – taking a leaf out of Hermes' book.

Officially citing production constraints, Hermes is known in the luxury world for its shortages and waiting lists, particularly for its £6,000 to 25,000 Birkin and Kelly bags, which help strengthen the brand's appeal.

Buzz around the Capucine handbag has also been created after it was seen on the arm of Angelina Jolie last month in L.A. Meanwhile, another A-lister, Michelle Williams, was enlisted to be the face of the campaign to launch the bag.
We can roll our eyes at the marketing of forced exclusivity by these "shortages" but it probably is a good idea. The real fashionistas will wait and wait for them while the fly-by-night famewhores, C-listers and Real Housewives will still trot out their Birkin bags. But the biggest shock to me is that Angelina Jolie is ahead of the curve! She's never really shown any interest in having the hottest new look or the coolest It Bag. La Jolie does not follow trends! Which makes me think that part of HER Louis Vuitton contract includes simply being sent the latest LV products and she just took a liking to the bag. Or is she really trying to be trendy?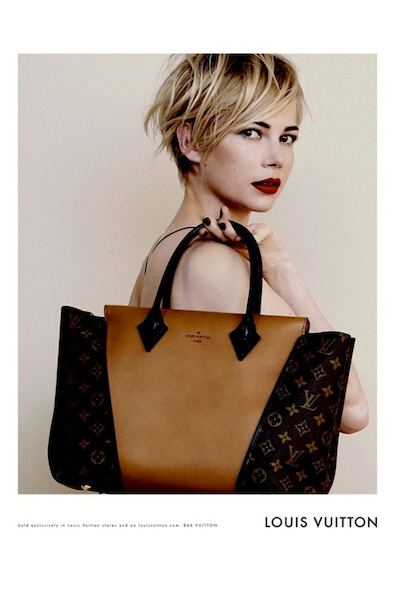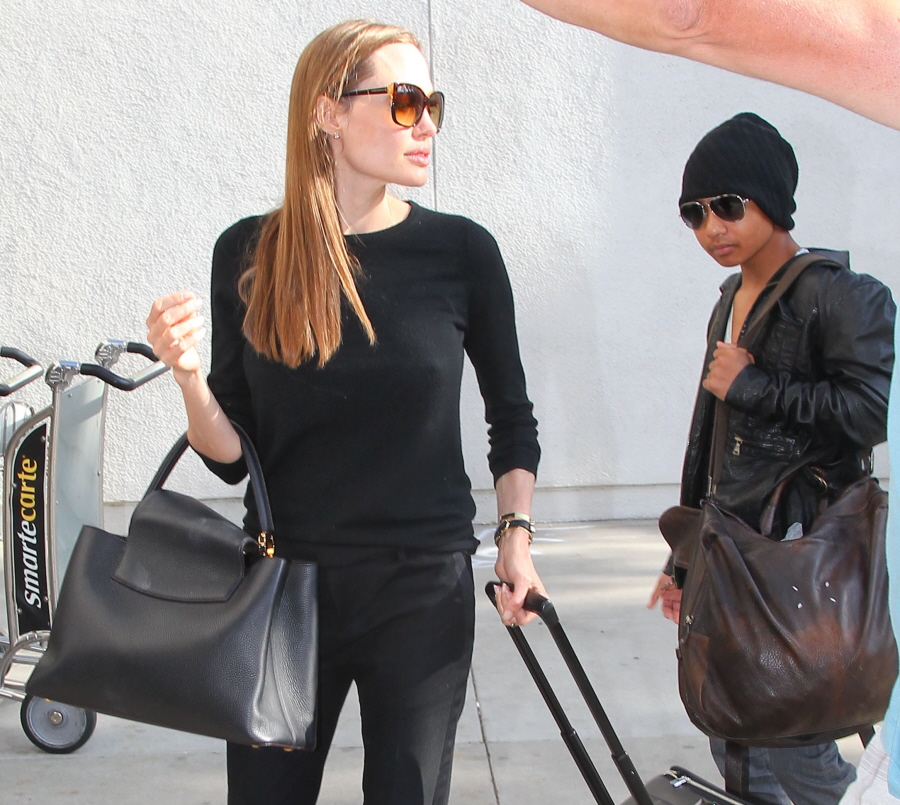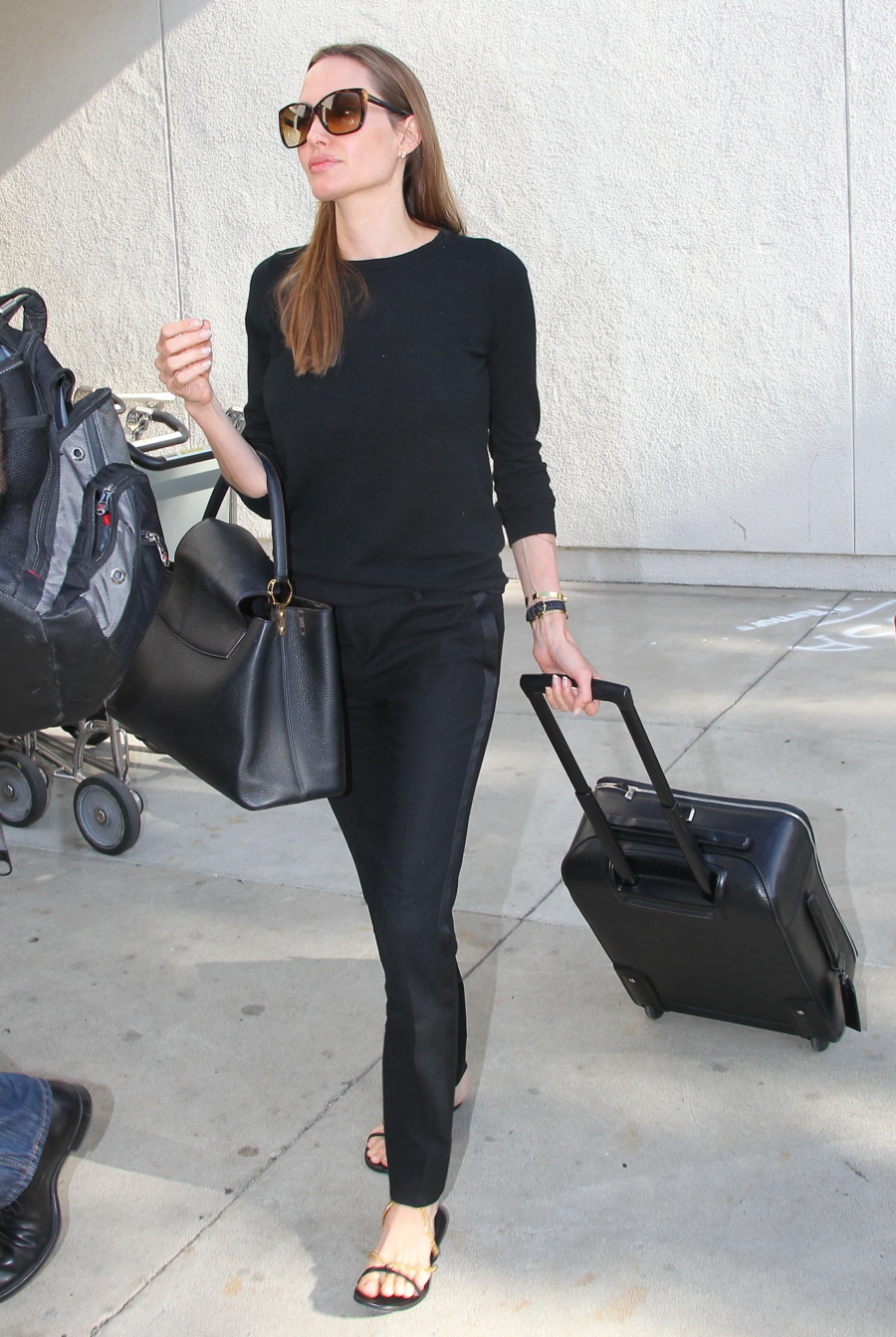 Photos courtesy of LV, Fame/Flynet.