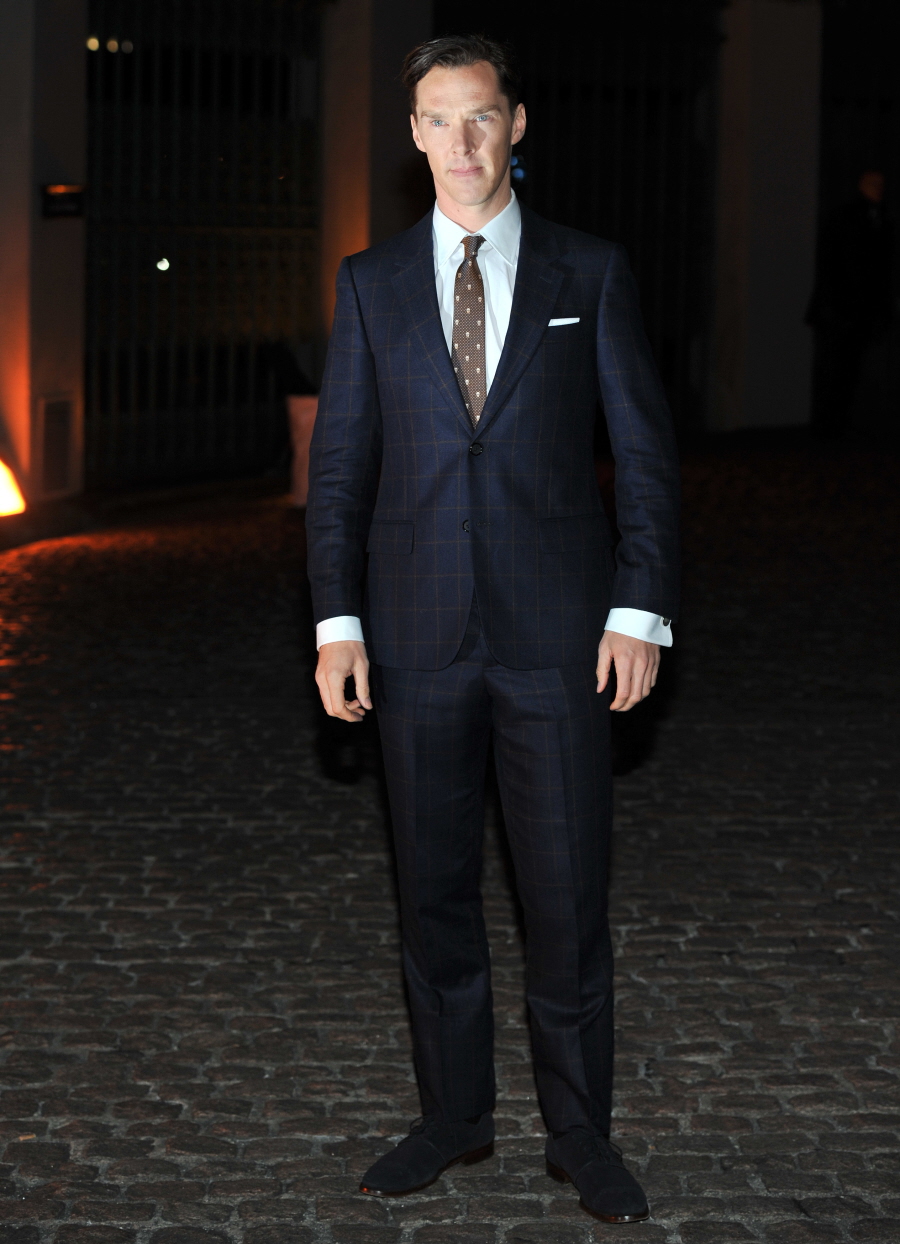 Here are just a few photos of our lovely Benedict Cumberbatch last night in London. He attended "An Evening Celebrating The Global Fund held at Apsley House". The Global Fund "galvanizes support for the fight against AIDS, TB and malaria, working with partners to support the most effective prevention and treatment" – you can see the website here. This event was one of many scheduled to correspond with London Fashion Week, when all of the rich, fashionable people come to London for mostly superficial causes, and so it's nice to be seen at a charity event. Cumberbatch looks good, although he stole this suit from his Hollywood Reporter photoshoot. Which makes me wonder if he's cheap. Right? Dear Benedict: you can afford to buy yourself some new suits. Try it.
As for Benedict's Guardian interview and the politics therein, as many of you noted yesterday, The Guardian had to do a separate post about what Cumby had actually said during the interview and why they played a little fast-and-loose with his quotes. They ended up publishing the transcript from the part of the interview where he discussed Chelsea Manning. You can read the new transcript here – I didn't really get anything new out of this clarification and it just reminds me, once again, that Benedict can talk and talk and talk. I am disappointed that Ben uses masculine pronouns and refers to Chelsea as Bradley the entire time.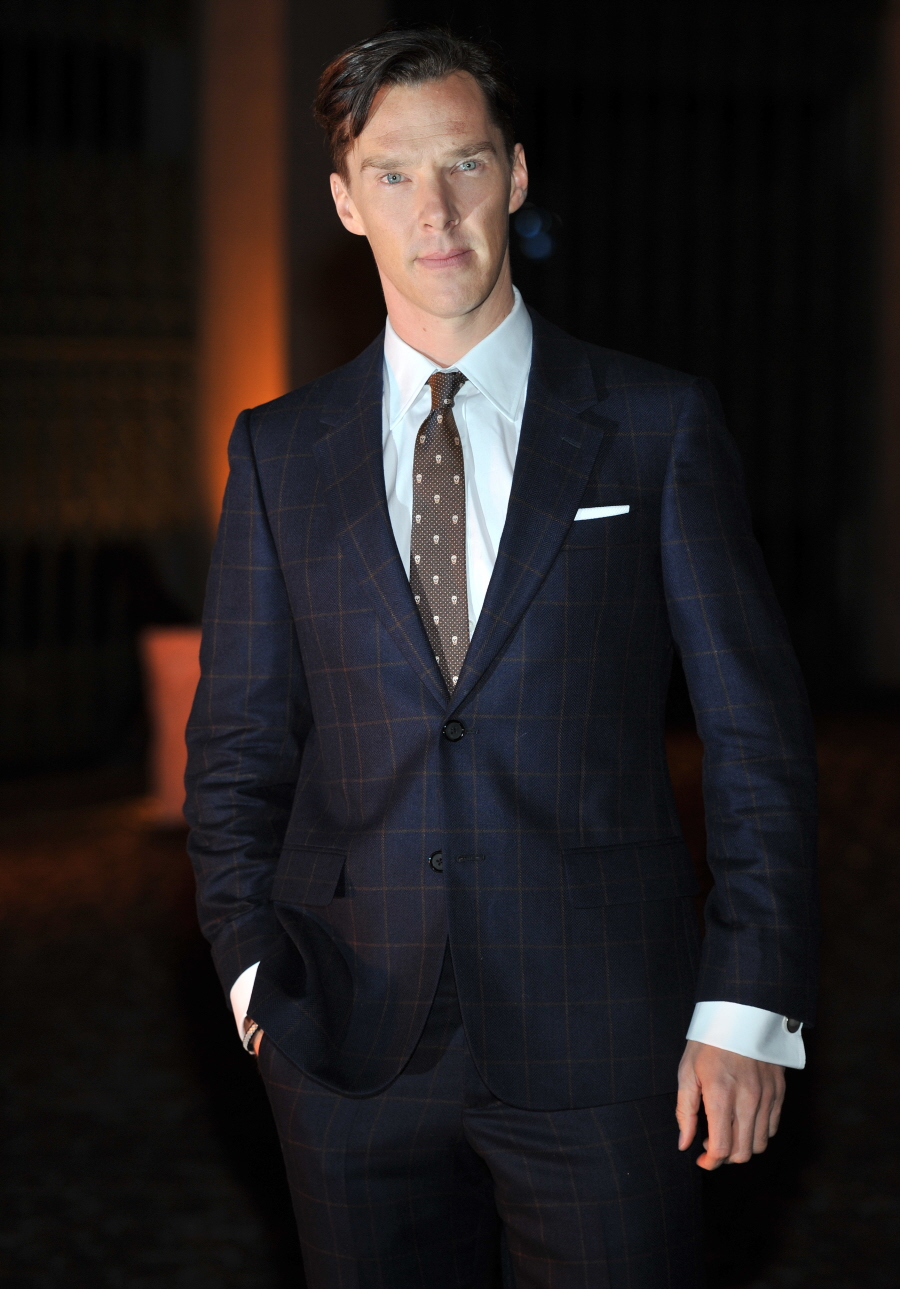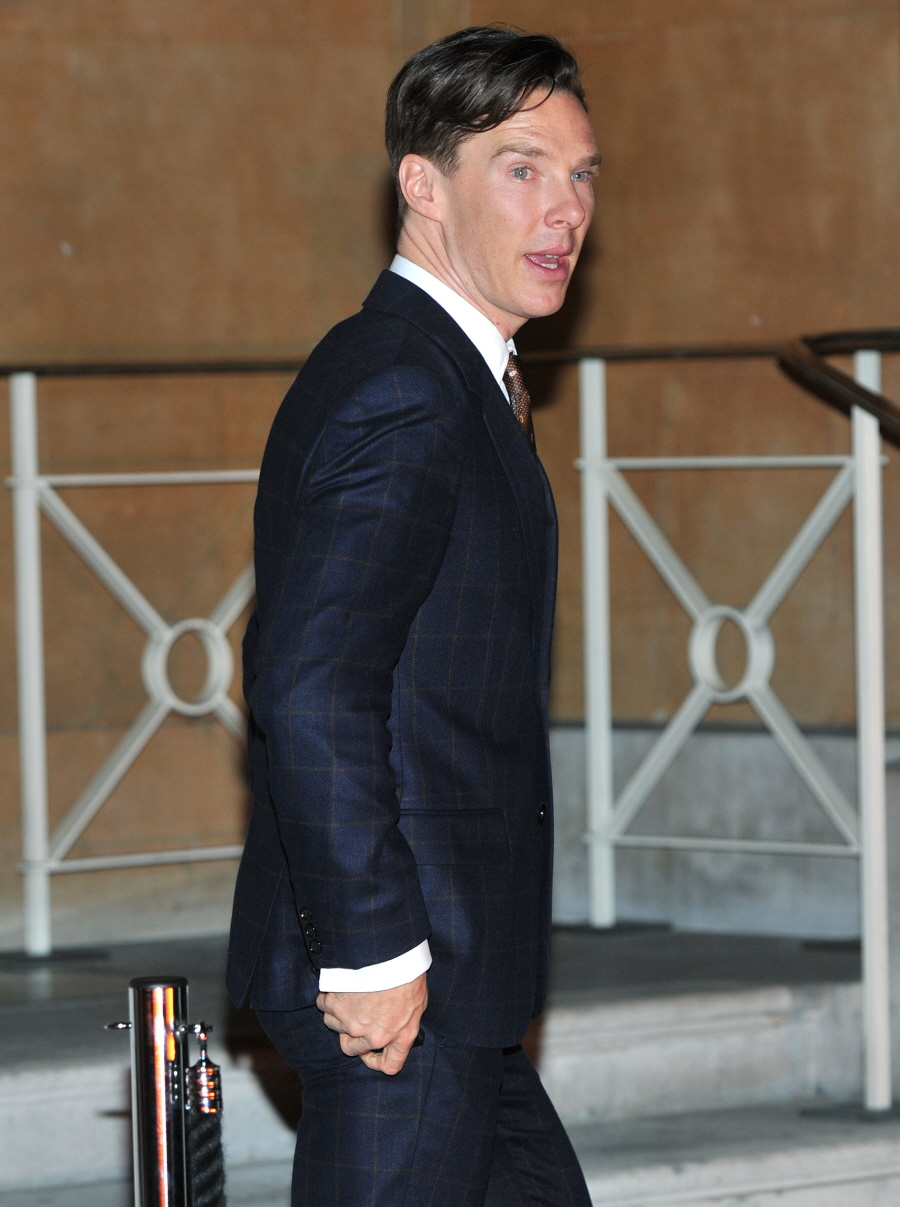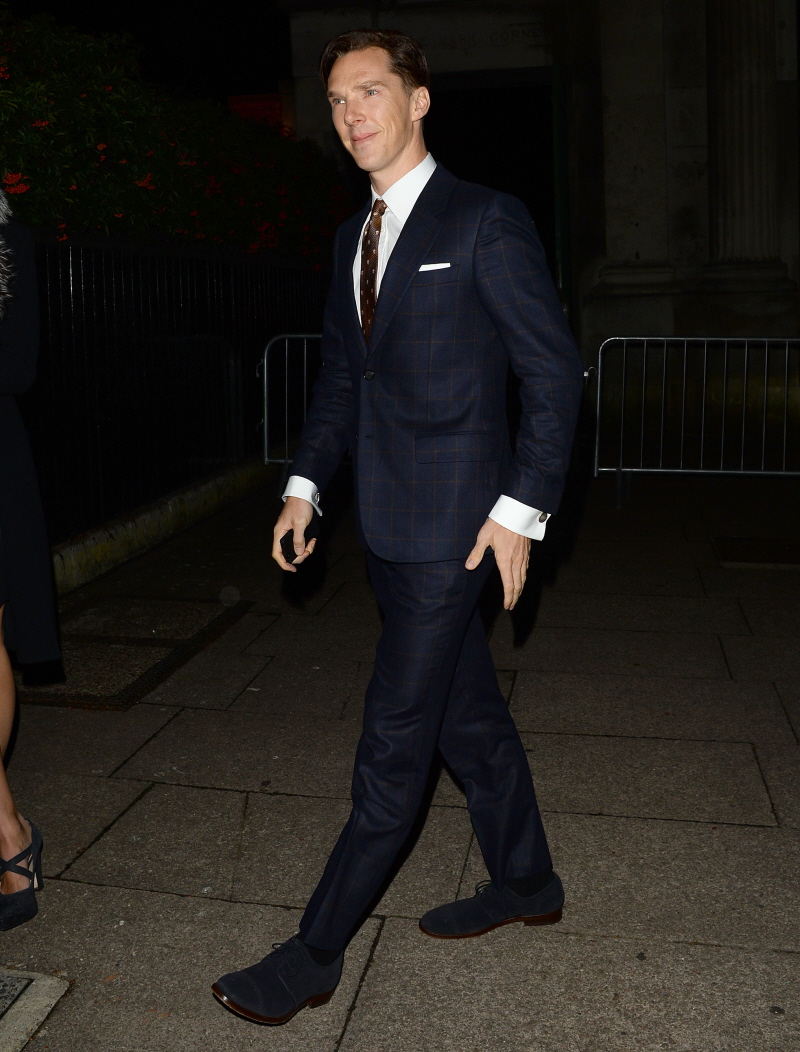 More photos from the same event – I'm including pics of Stella McCartney, Sienna Miller, Colin & Livia Firth (bonus Anna Wintour) and the Beckhams. I wonder who Benedict spent time with? My guess? Colin Firth. They worked together on Tinker, Tailor, Soldier, Spy. And even though I hate to admit it, I could see him flirting with Sienna Miller too. He would be flattered if any attractive blonde paid attention to him.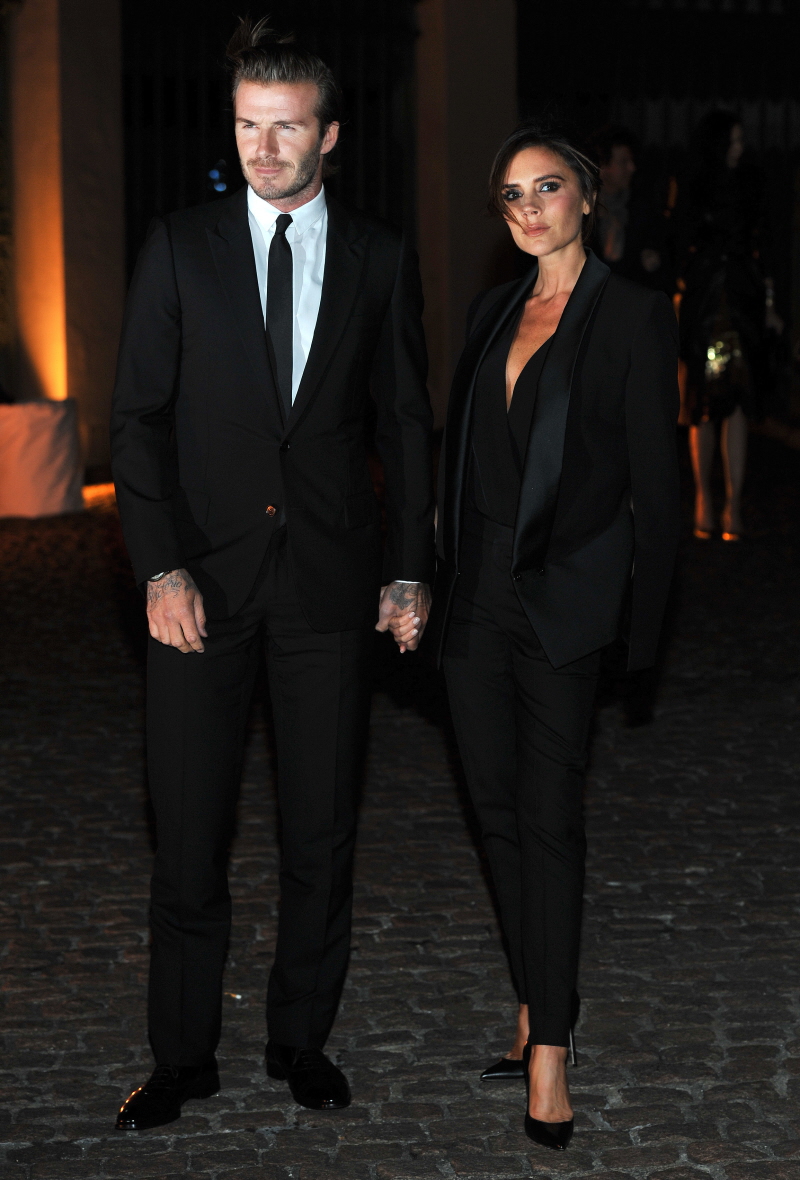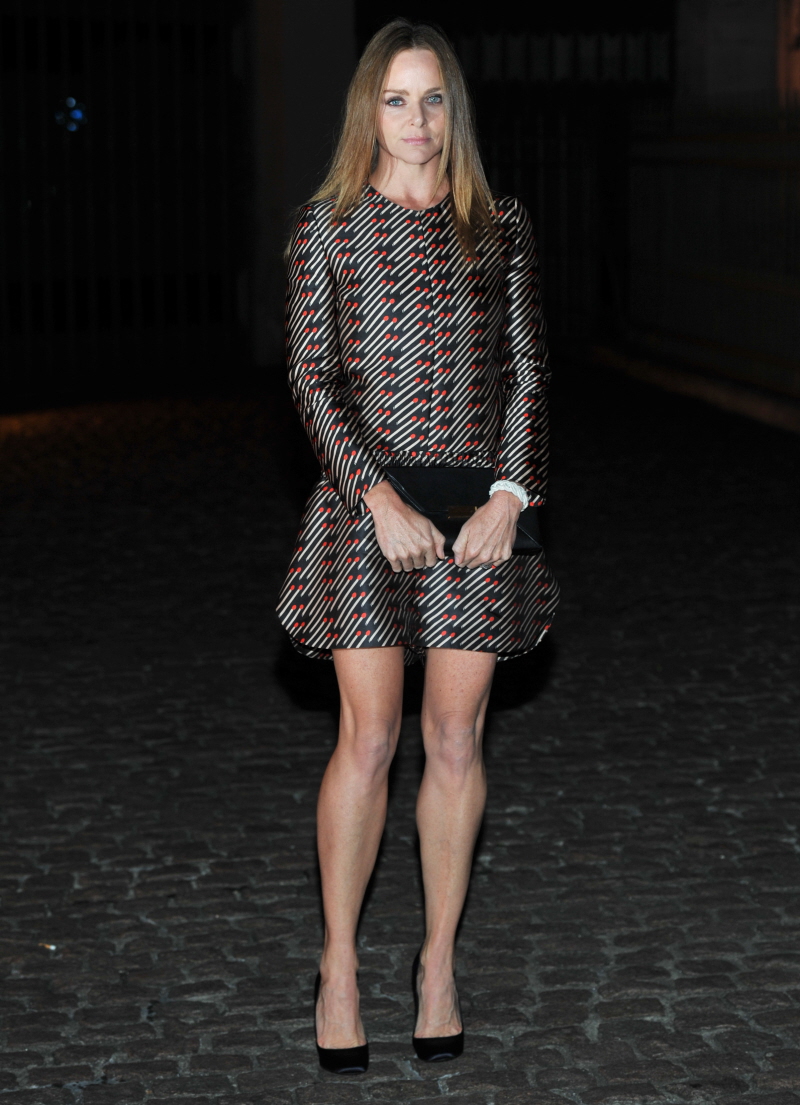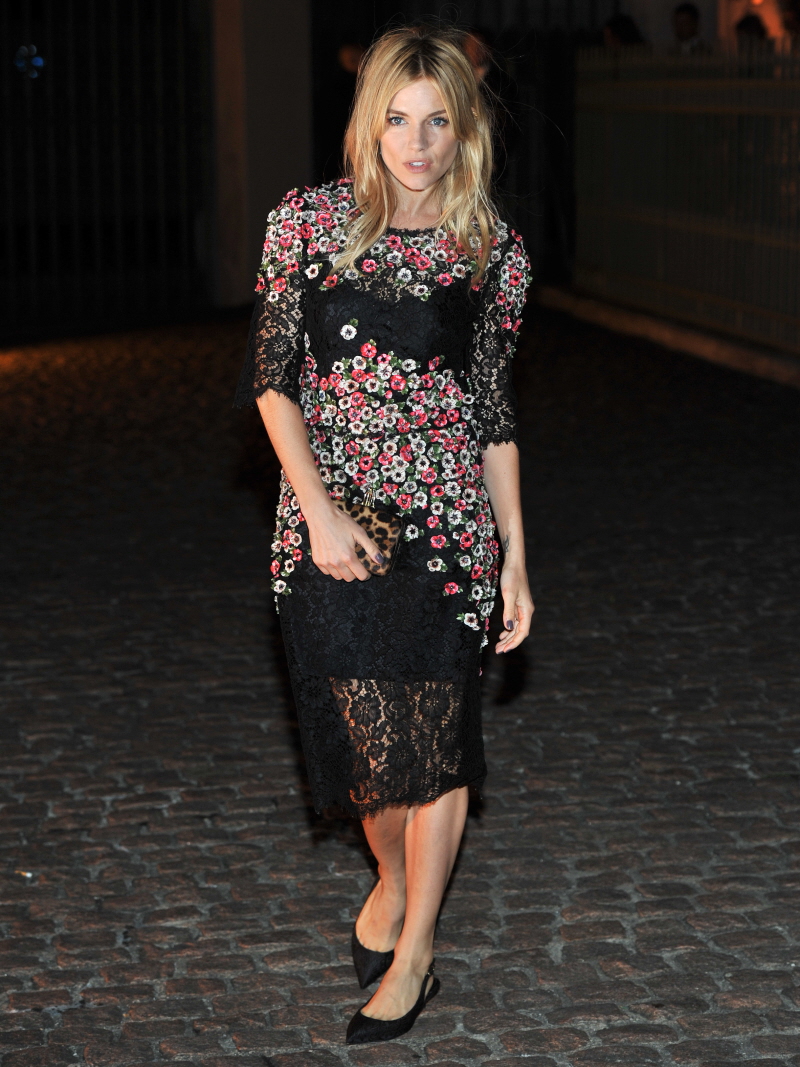 Photos courtesy of WENN.