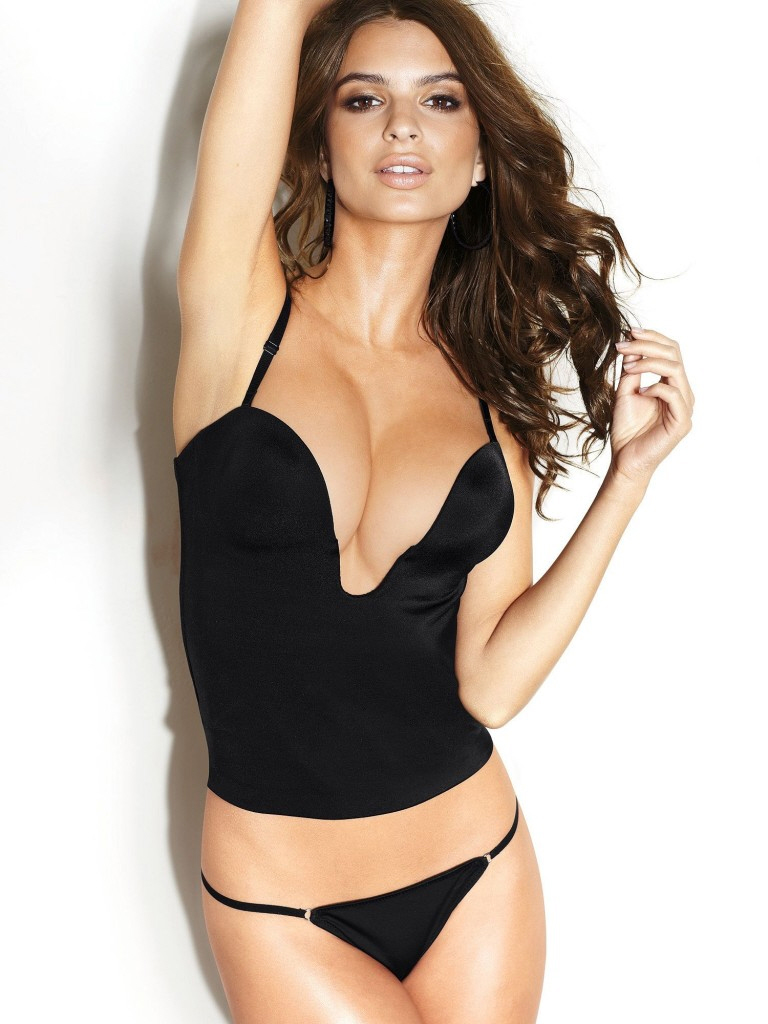 Emily Ratajkowski is the "Perfect Breasts" girl from the "Blurred Lines" video. Even if you've never watched the YouTube-banned version of the video, you should recognize her and her prefect breasts from the SFW version of the video. Ever since "Blurred Lines," Emily has seen her career skyrocket. She's doing men's magazines and high-fashion editorials. She's getting runway work. She's the Hot New Girl that every straight dude (and a surprising number of ladies) wants to bang. I'll admit it, I'm attracted to her. Her breasts are so, so beautiful. And Emily has a beautiful face too if you can tear yourself away from her rack.
So, now that Emily is everywhere, casting directors have come a calling. And it looks like Emily just scored her first film role. It's a doozy too, and it's absolutely perfect casting. Emily will be playing Nick's college-age mistress in Gone Girl. Yes, the beautiful model with the perfect breasts is going to be rubbing on Ben Affleck. Celebitches, this sh-t is about to get SO GOOD.
In her first major movie role, model-actress Emily Ratajkowski is nearing a deal to play the hotly contested role of Ben Affleck's mistress in David Fincher's "Gone Girl," an individual familiar with the project has told TheWrap.

Ratajkowski is best known as the bombshell beauty at the center of Robin Thicke's "Blurred Lines" video, which has nearly 174 million views on YouTube.

20th Century Fox and New Regency are behind the feature adaptation of Gillian Flynn's bestselling mystery novel. Affleck stars as Nick Dunne, who is implicated in the disappearance of his wife Amy (Rosamund Pike).

Ratajkowski will play Andie, a beautiful college student who Nick has an affair with before she bands together with Amy's parents to incriminate him in her disappearance.

The eclectic supporting cast features Carrie Coon as Nick's twin sister, Tyler Perry as his defense attorney and Kim Dickens and Patrick Fugit as the detectives on the case. Neil Patrick Harris also has a supporting role.

Reese Witherspoon and Bruna Papandrea are producing "Gone Girl" through their Pacific Standard banner along with Leslie Dixon. Production starts this fall.

Born in London, Ratajkowski started modeling at age 14 and was signed by Ford Models. She has appeared on television on Fox's "New Girl" and Nickelodeon's "iCarly," and she's currently on the cover of Carine Roitfeld's CR Fashion Book.
Dude. Ben Affleck is going to be lucky to complete this film without Jennifer Garner filing for divorce. I'm not saying Emily is "up" for having an affair with her married costar or anything – I don't know her, I don't know if she has a boyfriend (but if she does, that dude is a lucky bastard). What I'm saying is that I know Ben and his tendency to self-sabotage. And just one look at Emily's breasts makes me want to give her my Social Security number and all of my banking information, so this is going to be a huge, epic mess if she's confirmed for the part. It's sort of amazing that she would get the part too – she really is perfect for the role.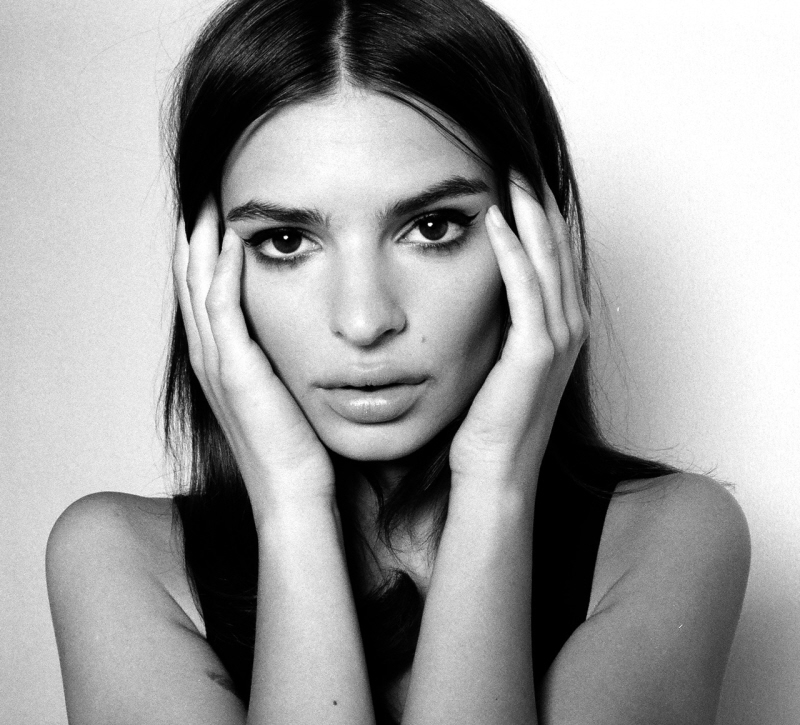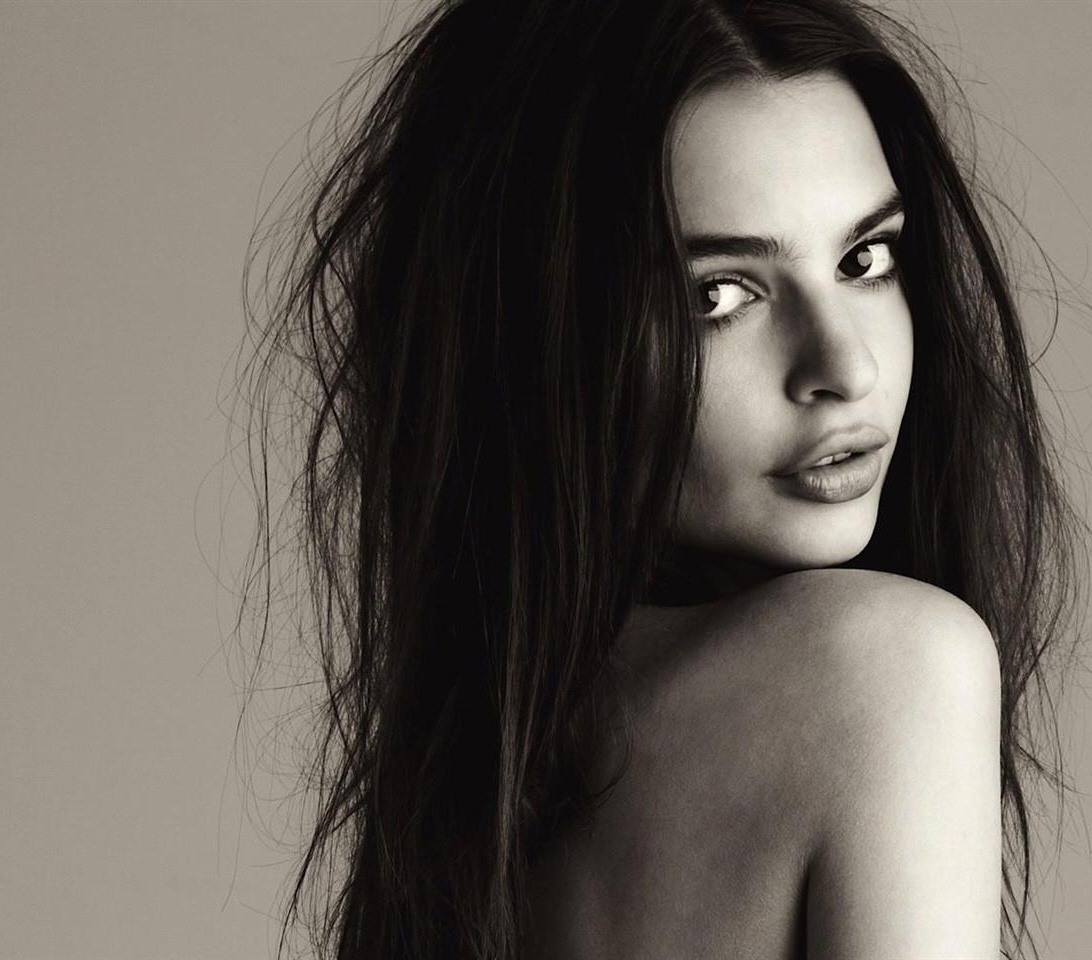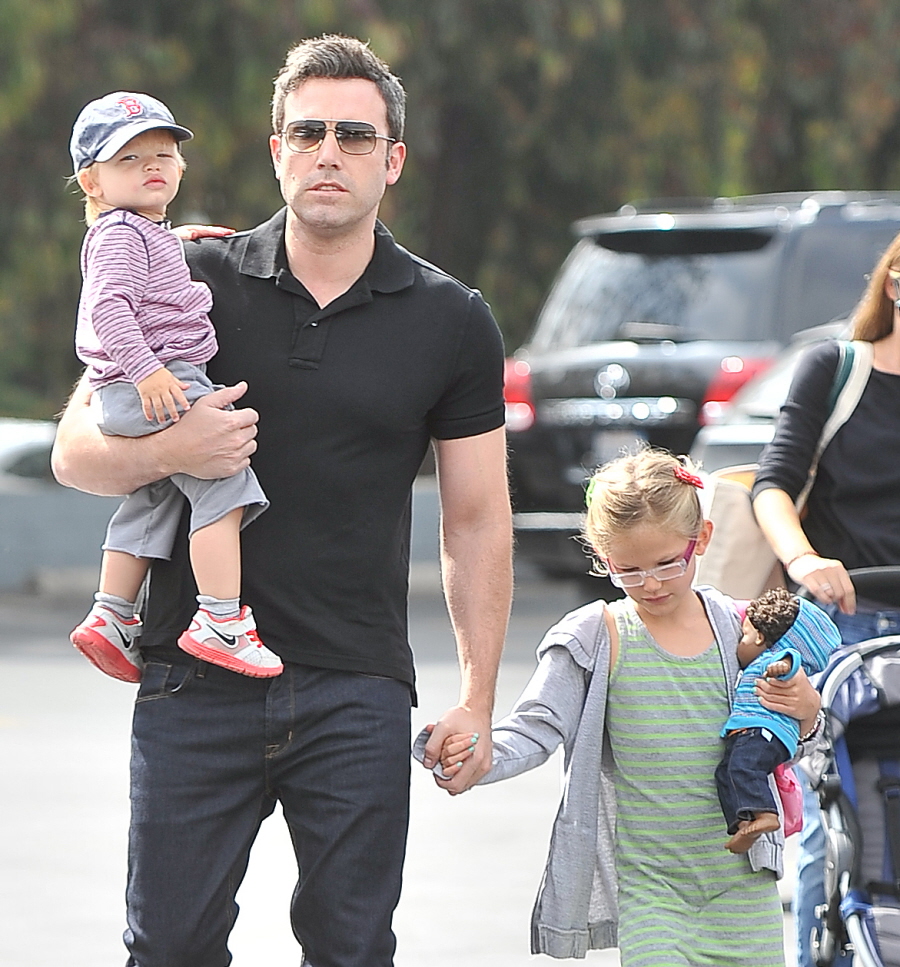 Photos courtesy of WENN, assorted editorials.