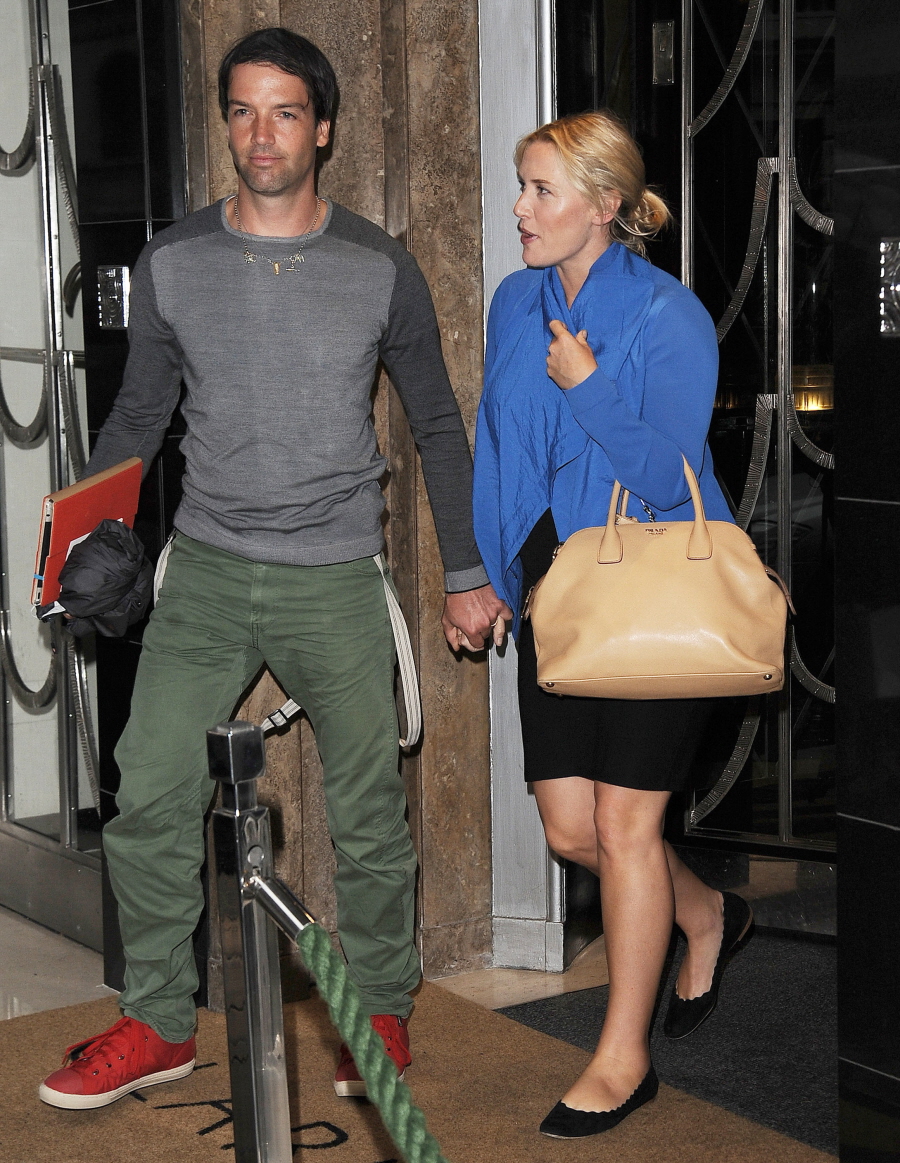 Kate Winslet was at TIFF to promote her new movie, Labor Day, but I didn't spy any photos of her husband (yes, did you forget that they got married?) Ned RockNRoll. But here are some pics of Ned and Kate leaving Claridges late Tuesday morning, where I assume they had been partying. Kate looks pretty good – obviously, I doubt she was boozing it up since she's well into her second trimester of her third pregnancy. I have to say this too – Kate's face looks so much more relaxed these days now that's pregnant, right? Almost like she stopped Botoxing for her pregnancy. Huh. Ned looks decent too – he got a haircut.
Kate recently made some comments about motherhood, etc, to Hello Mag:
Kate Winslet is a "hands-on mother". The 'Titanic' actress – who has 13-year-old daughter Mia with first husband Jim Threapleton and nine-year-old son Joe with second husband Sam Mendes – is expecting her third child with new husband Ned Rocknroll and although she's a busy movie star, she always puts her role as a parent first.

She explained: "My children are my whole life. Any mother knows that – the second your child is born, they become the first thing you think about when you wake up in the morning and the last thing you think about at night."

"I'm a very hands-on mother … Even as I was walking from the elevator to this room [at Toronto International Film Festival], I was texting the doctor back in the UK to get an appointment for my son because he has an earache. I'm the number one person to do all that stuff for them. Isn't that what a mother is supposed to do?"

The 37-year-old star admits she isn't sure how her "career will be affected" by having three children, but she looks forward to juggling her illustrious career with being a mother.

She told HELLO! magazine: "I do love acting and I feel as privileged to get do it now as I did when I was 17 years old. Because of the kids, I tend not to work too much. I try to limit myself to one project a year. But that means I really look forward to the films I make and whenever the time for the next job rolls around, it feels like Christmas to me!"
I believe that she's a good, hands-on mom, but whenever I see her pontificate about motherhood these days, I'm reminded of a little piece of information that she discussed years ago in Vanity Fair, when she was promoting The Reader. When she went to Germany to work on The Reader, she left her kids with Sam Mendes (and her first husband, I'm assuming, since Jim Threapleton is Mia's father) for five months. I mean, you can be a good mom and have to go away for work for a several months. I'm not saying that she's some terrible mom for doing that. I'm just saying that these comments read like she's trying to convince us that she's Super-Mom and that we should judge all moms on The Winslet Scale. "I'm the number one person to do all that stuff for them. Isn't that what a mother is supposed to do?" Etc.
Speaking of good motherhood, will this this child have the last name "RockNRoll"? I'm seriously asking. I suggest the name "Eylove" if it's a girl.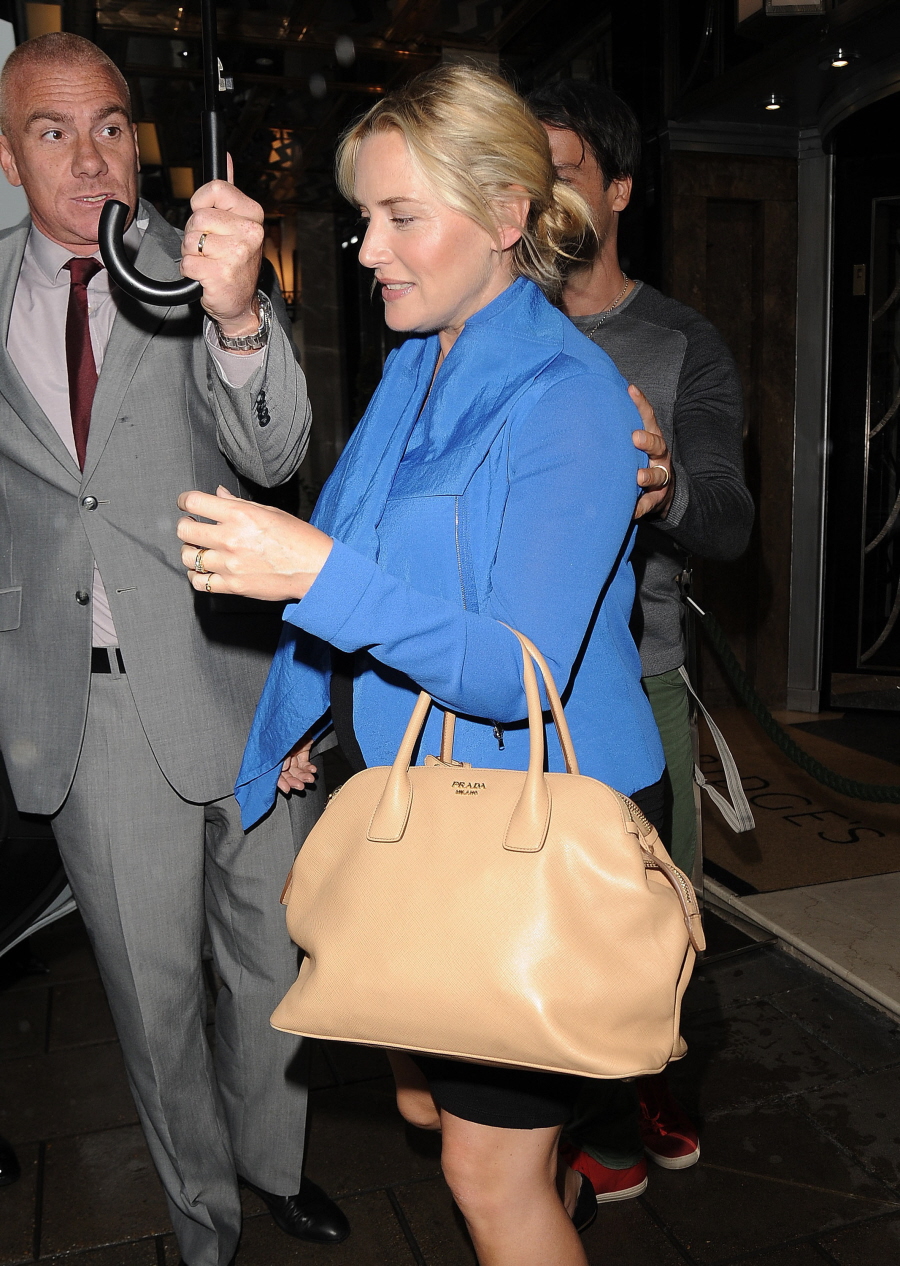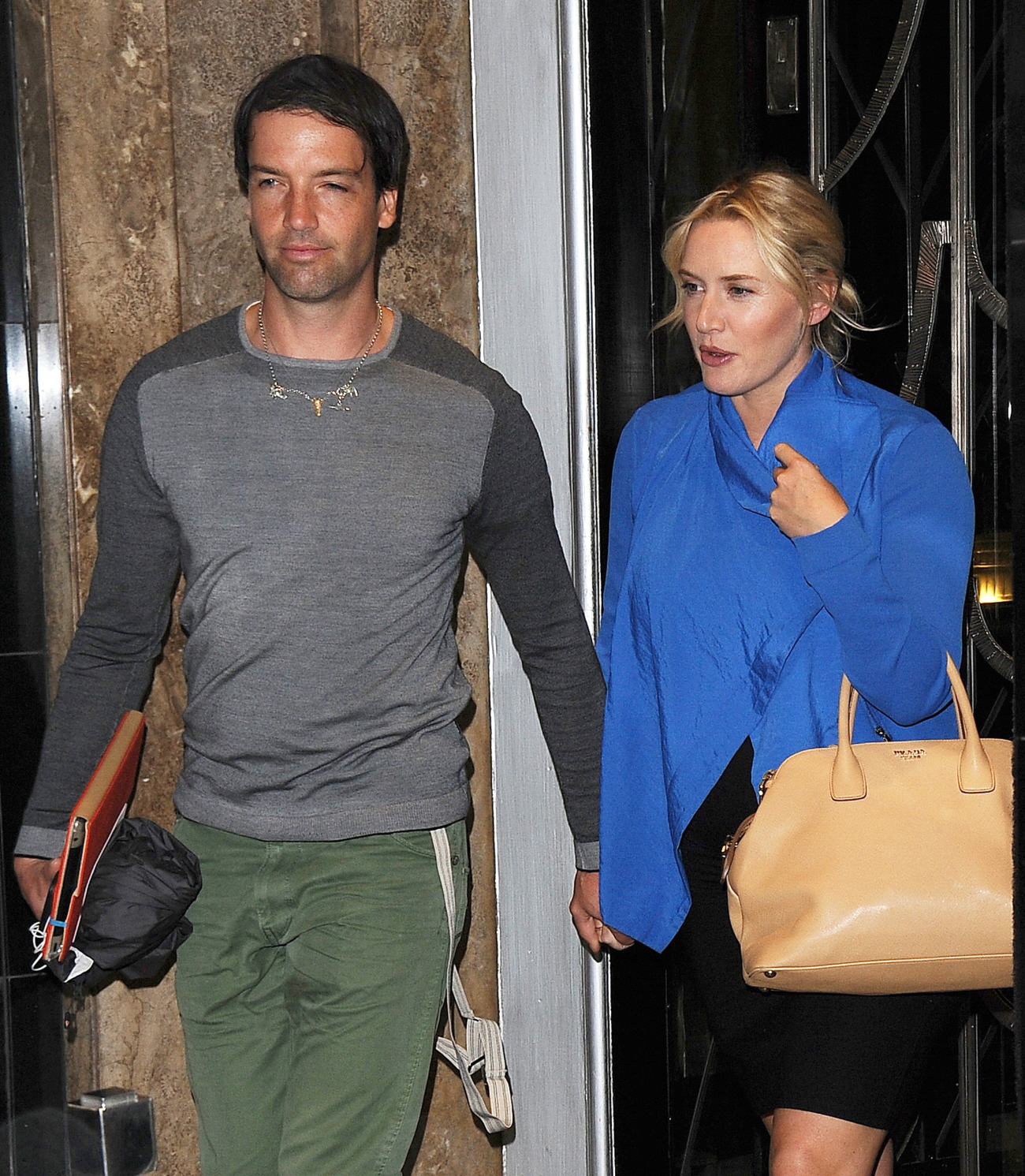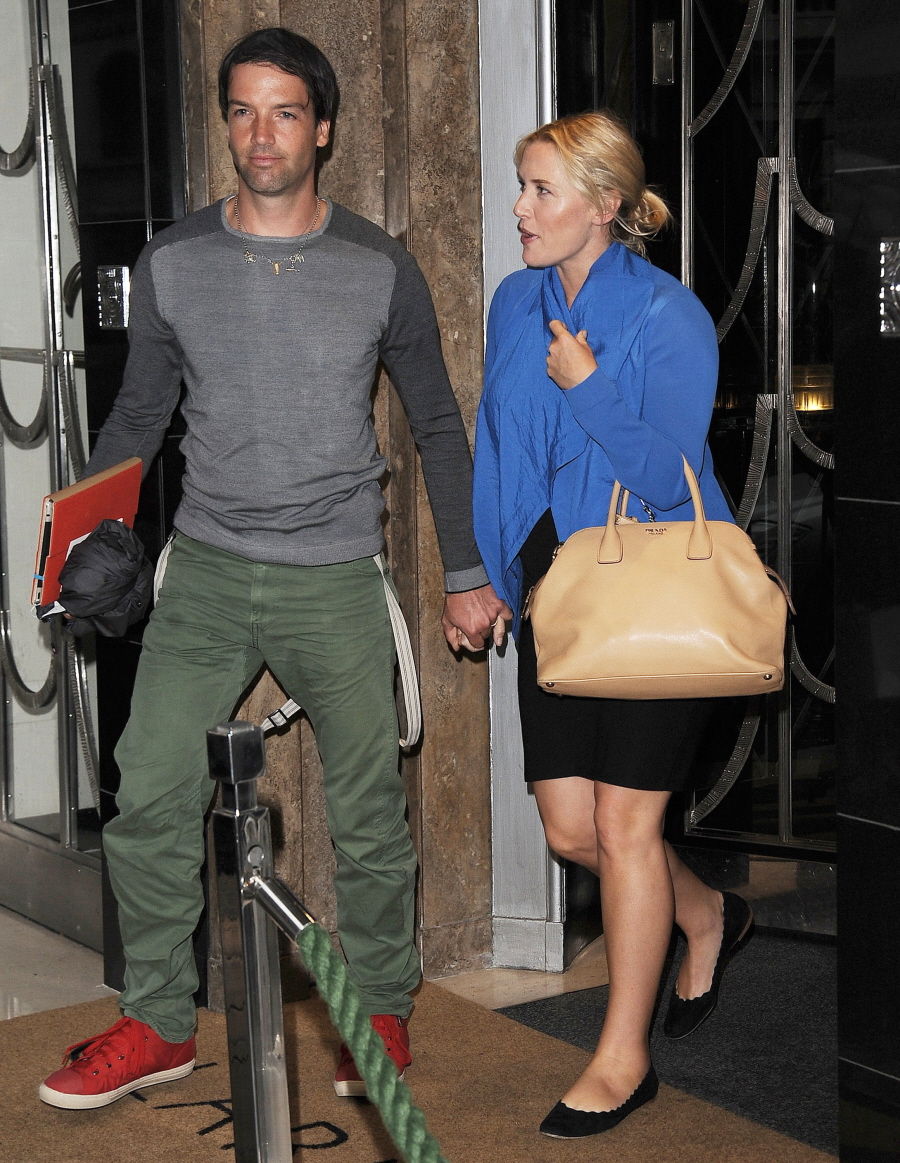 Photos courtesy of Fame/Flynet.