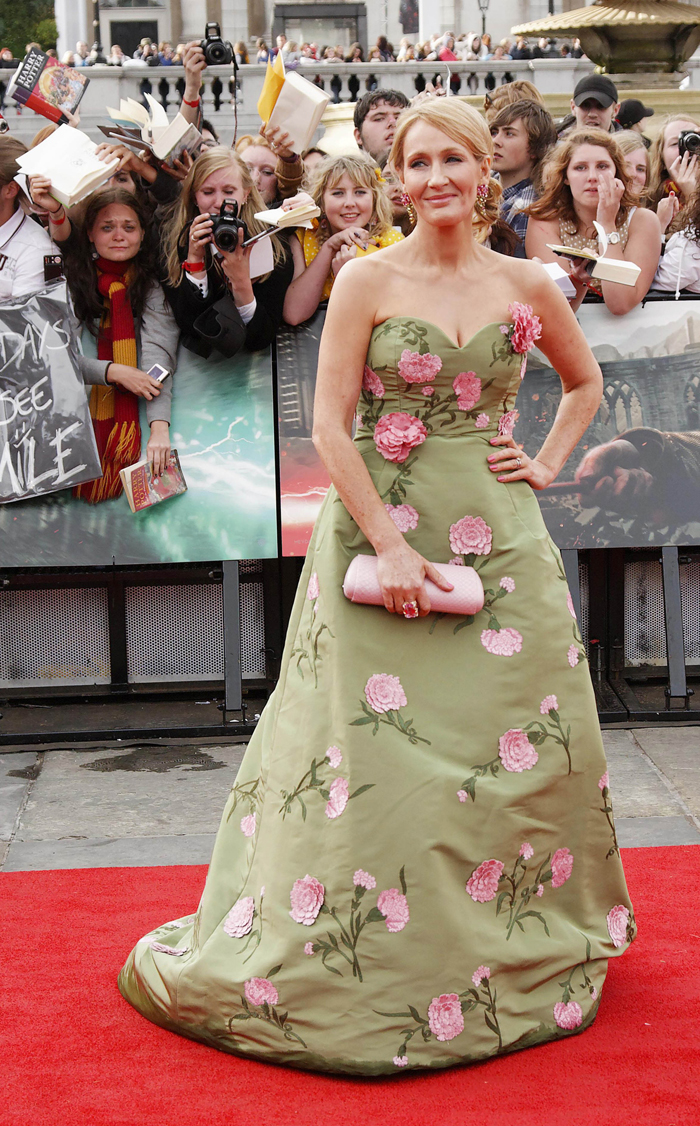 It's hard to tell someone that you're a single parent. People often assume the worst and tend to believe that you got pregnant by a one night stand. You obviously don't know the first thing about birth control. If you were married, you must not have worked hard enough to keep things together in your relationship. Never mind that the best-laid plans for marriage can end in a pile of abuse and/or adultery. People can be so judgy.
Harry Potter author JK Rowling has penned an essay on how the stigma of single parenthood continues to follow her to this day. The essay itself is at least twice as long and covers a lot of controversial issues involving welfare benefits. Much of her discussion also covers UK politics, so I cut that out too. Mostly I'm focusing on how Rowling feels like people still look down their noses at her because she became rich and famous while "sitting at home" writing her first books. She was in fact working, parenting, and penning Harry Potter in her (scant) spare time:
Nearly twenty years ago (it's a shock to me to write that, because it still seems quite a recent occurrence) I became a single parent. Like the vast majority of single parents, this had not been my plan. My much-wanted daughter had been conceived and born while I was married, but the failure of that relationship saw me living shortly afterwards on state benefits in the coldest winter Scotland had seen in quite a few years. I had been living in sunny Portugal prior to my return to the UK and the snow was merely the first shock to my system.

I had imagined that I would be back at work fast. Indeed, it was because I expected to be employed outside of the home again that I was working so hard to finish the children's novel I never told anyone I was writing (not wishing to be told that I was deluded). As it turned out, my belief I would shortly be back in paid work turned out to be a much bigger delusion than the hope that the novel might be published.

Then, in a sudden, seismic and wholly unexpected shift, I found myself in the newspapers.

There was still no escaping the Single Parent tag; it followed me to financial stability and fame just as it had clung to me in poverty and obscurity. I became Single Parent Writes Award-Winning Children's Book/Earns Record American Advance/Gets Film Deal. One of the first journalists to interview me asked me whether I hadn't felt I ought to be out looking for a job rather than "sitting at home writing a novel." By some miracle I resisted the almost overwhelming temptation to punch him and subsequently decided to channel my frustration a little more positively by becoming a Patron of what was then called the National Council for One Parent Families (now Gingerbread).

In spite of the fact that I became a Married Mother again in 2001, I remain President of Gingerbread, a superb campaigning organisation for single parents and their children. Unfortunately, their work is as necessary as ever today, in a recession much worse than the one I faced when I returned to the UK in the 90s.

According to a Gingerbread survey in 2011, 87% of single parents think there is a stigma around single parenthood that needs to be challenged and one in three say that they have personally experienced it. I find the language of "skivers versus strivers" particularly offensive when it comes to single parents, who are already working around the clock to care for their children. Such rhetoric drains confidence and self-esteem from those who desperately want, as I did, to get back into the job market.

Government has the potential to change the lives, not just of single parents, but of a generation of children whose ambition and potential must not be allowed to dissipate in poverty. In the meantime, I would say to any single parent currently feeling the weight of stereotype or stigmatization that I am prouder of my years as a single mother than of any other part of my life. Yes, I got off benefits and wrote the first four Harry Potter books as a single mother, but nothing makes me prouder than what Jessica told me recently about the first five years of her life: "I never knew we were poor. I just remember being happy."
[From Gingerbread.org.uk]
I've known lots of single mothers who have trouble getting back into the job market even after only taking off for one year. Employers also tend to think mothers will call in sick more often too. Of course dads don't get treated the same way, but that's a discussion for another day.
Mostly I find Rowling's words inspiring. She's not proud that she received welfare benefits when her child was very young, but she worked like crazy to climb out of her financial hole. It sounds like her daughter was privy to an excellent example of a strong woman.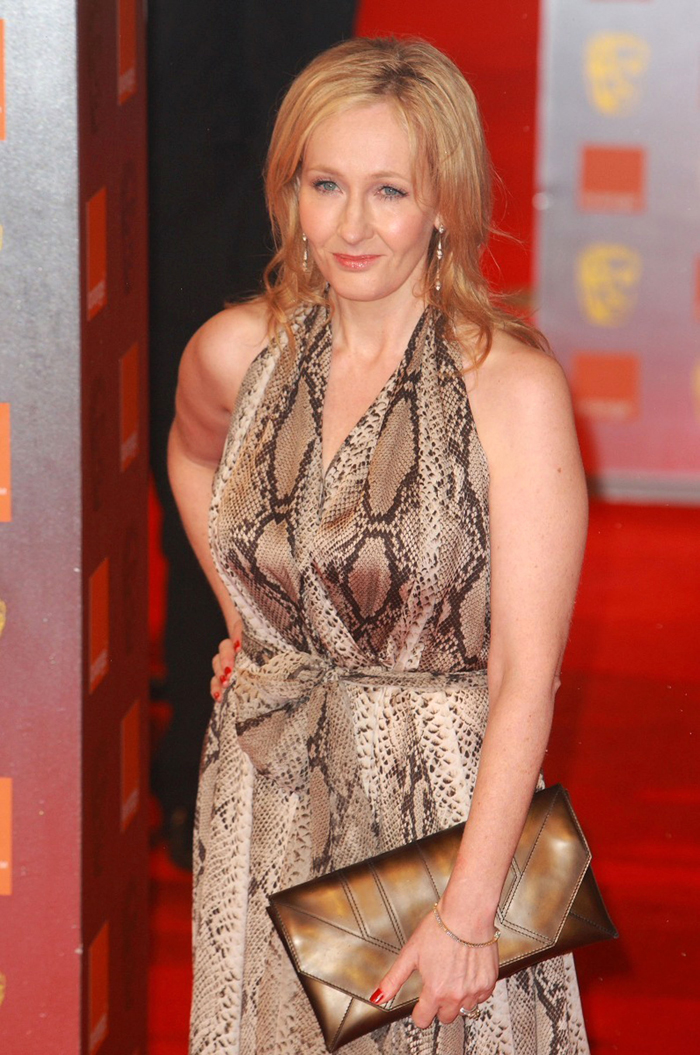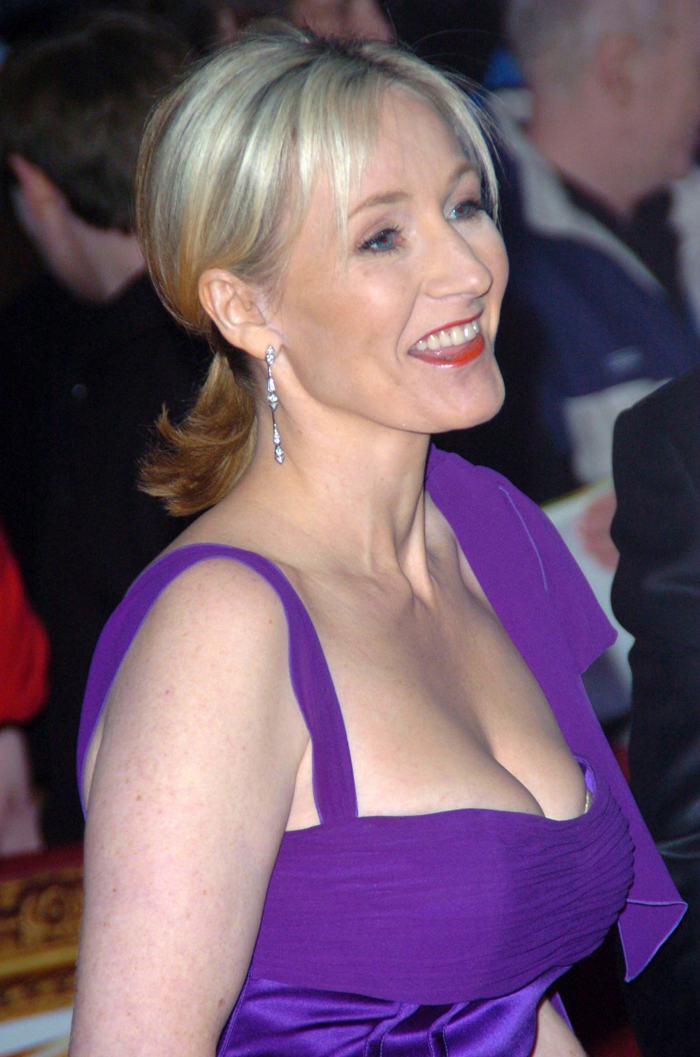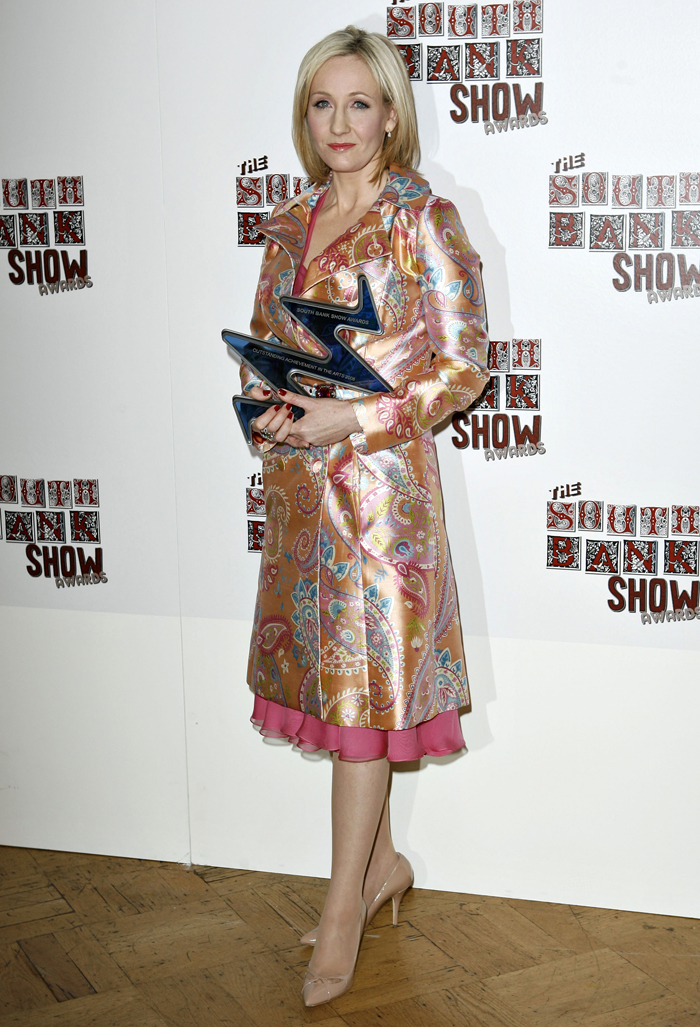 Photos courtesy of Fame/Flynet