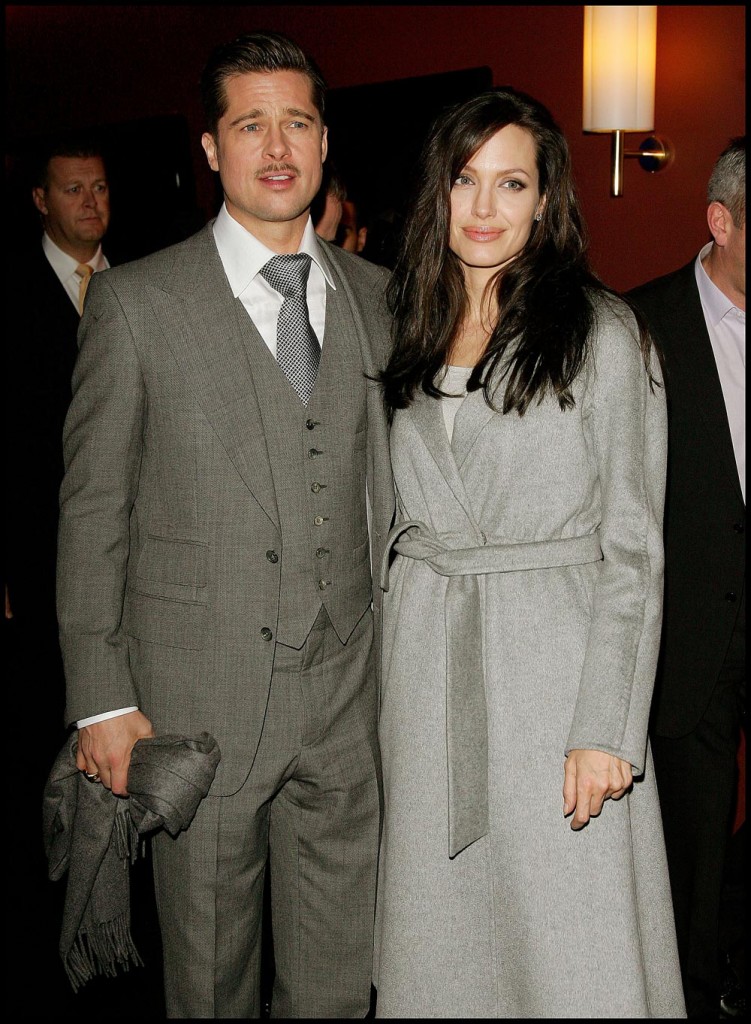 In Touch's cover story this week is very hardcore. They report that Angelina Jolie's former bodyguard, Mickey Brett, is planning to write a tell-all book about Angie and Brad. Mickey is best known as being Angelina's long-time bodyguard, and for getting into multiple scuffles in India, as Angelina filmed A Mighty Heart. Mickey was the one to attack the paparazzi in India, and he was part of the incident in which several Indian parents claimed he shouted racist comments at them.
Mickey's book, as In Touch spins it, is supposed to be some kind of expose of Jolie and her relationship with Brad. According to "sources", Angie was very close to Mickey, and she confided in him about many, many subjects.
Angelina Jolie's Oscar nomination celebrations have been marred by reports her former bodyguard is planning a tell-all which will set out to prove the actress moved in on partner Brad Pitt when he was still married to Jennifer Aniston.

Sources claim the actress, who was nominated for a Best Actress Academy Award on Thursday (22Jan09), is seeking legal counsel to block Mickey Brett's expose, which will also expose intimate details of her courtship and sex life with Pitt.

An publishing insider tells In Touch Weekly magazine, "He (Brett) knows everything about Angelina. It's going to be one of the most explosive books ever written."

Brett, who headed up the Jolie/Pitt's security detail when the couple went into hiding in Namibia before the birth of baby daughter Shiloh in 2006, was reportedly fired by Pitt last year (08).

The source tells In Touch Brett never signed a confidentiality agreement and could be in the clear when it comes to revealing all about the Hollywood couple.

The insider also tells the publication, "It (book) will include all the sordid details of how they (Pitt and Jolie) got together while Brad was still married to Jennifer Aniston."

Pitt attempted to clear up those rumours in a recent interview after Jolie revealed the couple had met and fallen in love on the set of action film Mr. + Mrs. Smith, which was made when the movie hunk was still married. He insisted there was no "dastardly affair".
From contactmusic.com
Part of me really, truly thinks that this is just the usual tabloid crap. But Mickey was let go last year, and I could see how any former bodyguard might want to cash in on his famous protected celebrity. And I can totally believe that someone like Mickey would know all of the juiciest dirt. Allegedly, Angelina is already talking to lawyers about getting some kind of block on the publication. My guess is that Mickey is probably going to write a book, and that some of it will be about his famous clients, but that the dirt that being pushed in In Touch isn't anywhere near the real story.
Brad Pitt and Angelina Jolie are shown at the Paris premiere of Benjamin Button last night. Credit: WENN