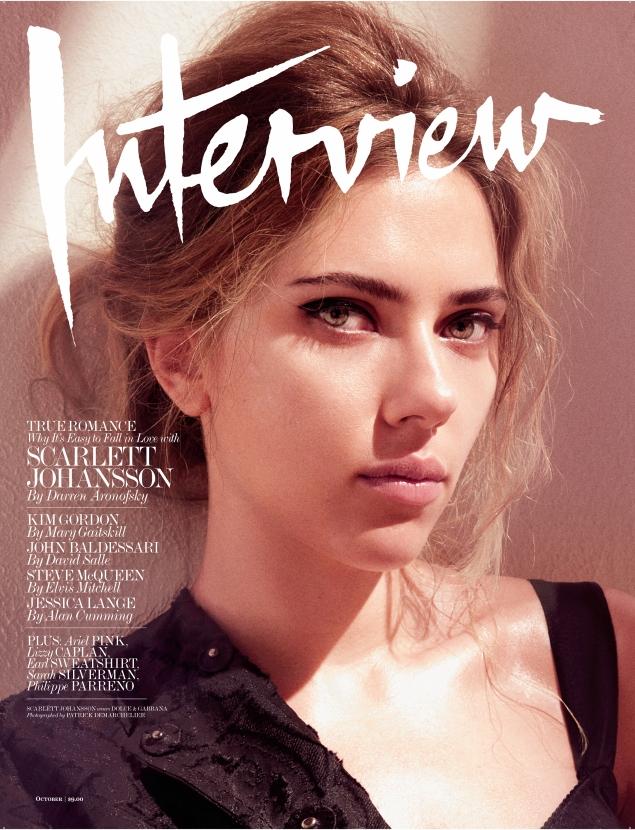 Scarlett Johansson covers the November issue of Interview magazine. She's promoting three projects at the moment — Under the Skin (the alien-seductress movie); Don Jon (the Joseph Gordon Levitt twist on romcoms); and Her (the Spike Jonze futuristic love story with Joaquin Phoenix). Scarlett's career is really on fire lately, isn't it? She's also got all sorts of Avengers-related movies on the horizon. Five years ago, it looked like her career was in the tank due to a slew of bad romcoms, but she's pulled it together in a huge way.
The photoshoot here is rather unremarkable. I'm amazed that the stylists didn't bother to do much with Scarlett. She looks bored and uninterested in the shoot, and I've seen her pose this way on numerous occasions. The interview was conducted by (strangely enough) Darren Aronofsky. During their phone call, he was in the editing room, and Scarlett was on the beach: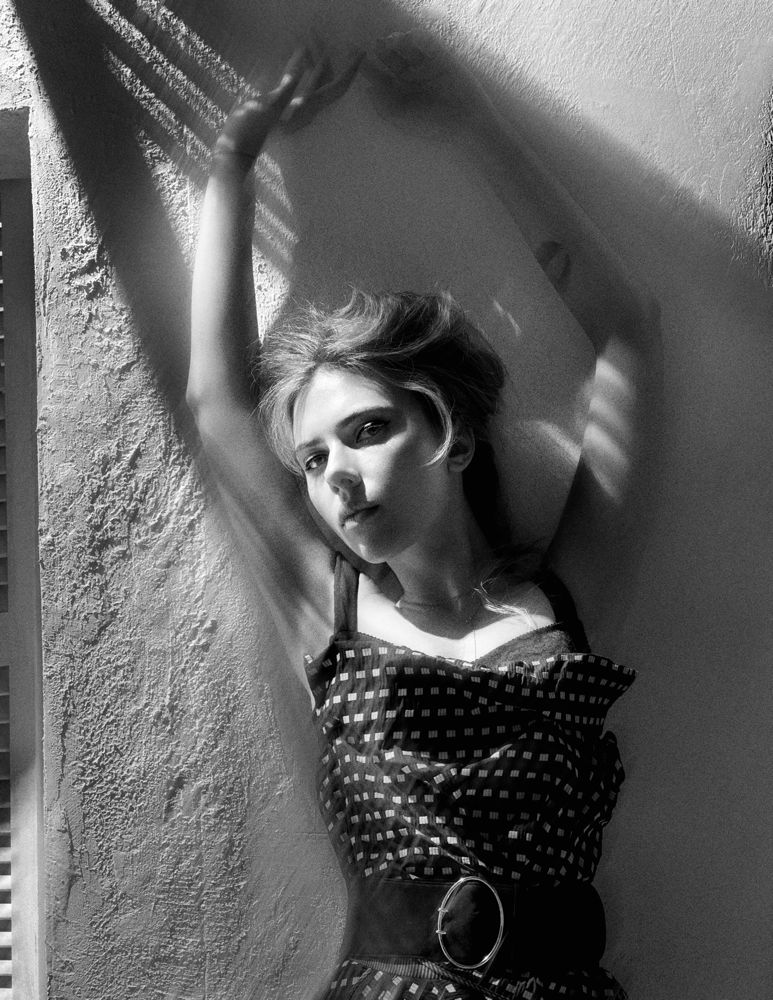 ScarJo's SAT score revealed: "I think the way it worked when I took them was that they were out of 1,600, so maybe you'd get a 1,240 if you were a smarty-pants. I got a 1,080, which was pretty low. But that was probably because I didn't answer half of the math questions."

When did the acting bug first hit? "I remember it vividly, actually. It was when I started making films. I did my first one when I was 8 years old–it was a Rob Reiner movie called North [1994]. But even before then, I was a big song-and-dance type of kid–you know, one of those kids with jazz hands. I liked to improvise and do weird vocal exercises. I was a major ham–if you can believe it, Darren. And then puberty hit and I crawled into a dark, cold shell and never left. But I took acting classes. My brother did Little League, and I took acting and singing and tap and all that sh-t. Then I got into auditioning. There was someone in my older brother's class who was doing some commercials and theater, so my mom took me to that kid's agent because I loved musicals. They didn't want me, though. I was devastated. I thought it was the end of my career. And that's when I realized that by crying, I could get whatever I wanted …

"But after I was rejected by that agency, I remember standing outside in Greenwich Village with my mom–I think we were on Houston or something–and she was saying, 'Do you really want to do this? You're so devastated.' And maybe it was the rejection or whatever, but I really wanted to give it a try, and she supported that. So I finally ended up finding an agent who did want me, and I began auditioning and started to book work-films, in particular. I was always terrible at commercials because my voice was so deep. At the age of 9, I sounded like a whiskey-drinking, chain-smoking fool. Wasn't going to sell Jell-O with that voice, you know? But when I was about 12, I was working on The Horse Whisperer [1998]. I'd made probably five or six movies at that point–I was doing a lot of really emotional work–but I remember finding that place of realizing, 'Oh, wait, I can manipulate this thing that I'm doing.' I could start to see the colors of the scenes and to understand the nuances of what went into giving a performance. It was this realization that acting was more than just this natural thing–that it was something that you could craft."

Her mind drifts on a theater stage: "Oh, there are plenty of moments on stage where you think, 'If one of my boobs just fell out right now …' Or you think, 'What if I just started peeing right now on stage? Or vomited on the whole front row?' That would be career-ending."
[From Interview Magazine]
I think Scarlett's pretty damn brave to reveal her own SAT score to the masses. It doesn't really matter that she ended up with an average score since she went on to be come a successful actress, but I'm sure not revealing my score. It was better than Scarlett's, but I answered all the math questions, dammit.
It's so funny how Scarlett worried about bodily functions while delivering her EmmyTony-winning performances on Broadway. I guess one's mind would start to wander after weeks and months of the same play every night. She's right though — peeing onstage would have made her the Broadway Fergie.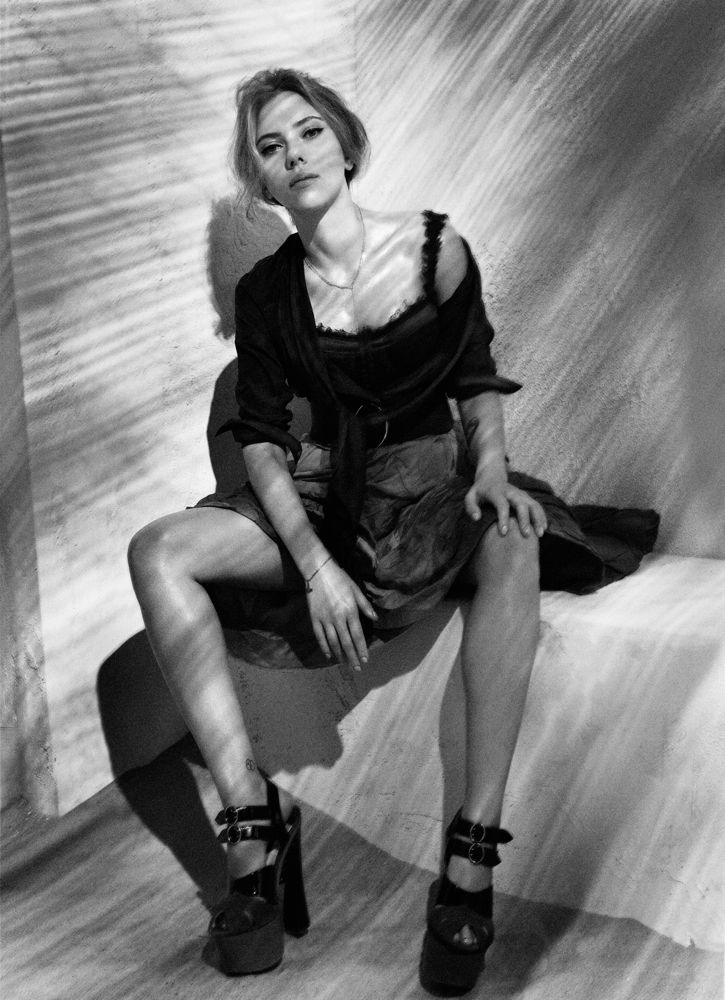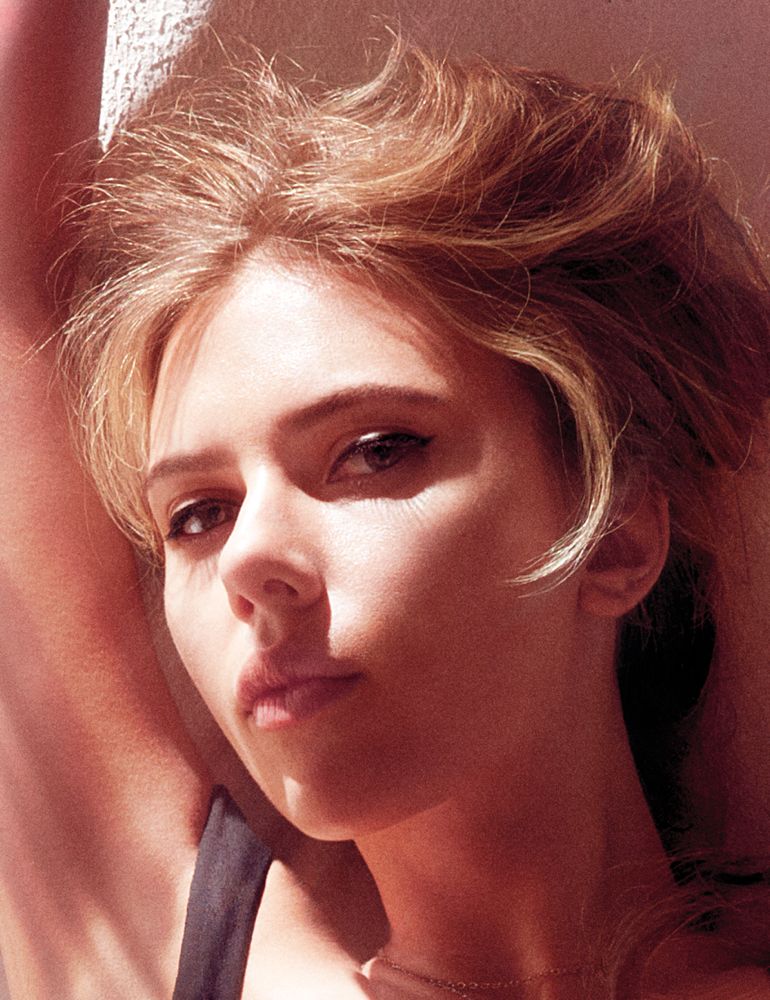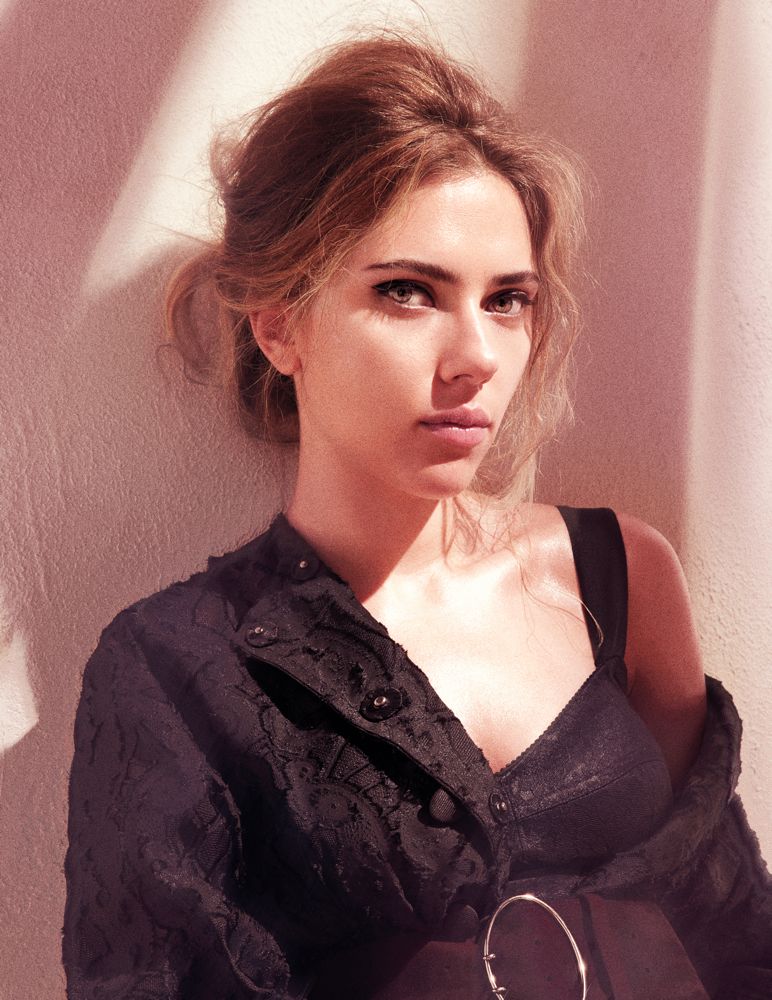 Photos courtesy of Interview Magazine