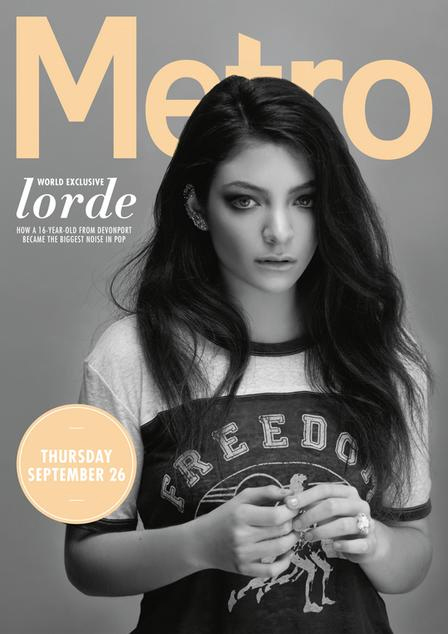 This week, I found out that pop sensation Lorde is a mere 16 years old. I knew she was young, but I thought she was maybe 19 or 20 years old. 16!!! In case you're an old fart, Lorde has that hit single "Royals" which has been everywhere the past few months – you can see the video here. It's a wonderful song, especially considering she's ONLY 16. Lorde's real name is Ella Yelich-O'Connor, and she turns 17 years old next month. Lorde/Ella covers the new issue of Metro Magazine and the interview is… amazing. She's smart. It's not precocious, she's just smart and cool and interesting. I realize that I'm an adult woman fan-girling a teenage pop prodigy but seriously, this young woman is AMAZING. There are two big quotes from the interview (which you can read here):
Lorde on feminism: "I think women who say, 'No, I'm not a feminist — I love men,' I think that is just… You don't know what it means. You think it means that, 'I don't shave under my arms, I burn my bras. F–k men!' How could you be so uneducated, and so unwilling to learn about something which is so important to you?"

On Taylor Swift: "Taylor Swift is so flawless, and so unattainable, and I don't think it's breeding anything good in young girls. 'I'm never going to be like Taylor Swift, why can't I be as pretty as Lorde?' That's f—— bullshit."
Ooooh, MARRY ME. "How could you be so uneducated, and so unwilling to learn about something which is so important to you?" BLESS YOU. She also shades anyone who compares her to Lana del Rey – apparently, she doesn't care for Lana because Lana sings almost exclusively about boys and relationship stuff and Lorde wants her music to be about much more than that. As for the Swifty "shade" – Lorde was asked about it by some of her fans, and she went on her Tumblr to explain herself:
sure! i think i cocked that up a bit and what i said wasn't put in context also. what i meant was: there's a lot of importance placed on physical perfection in this industry, and i wish my favourite stars didn't look perfect because i think fans (me included) have these feelings of worthlessness, like they'll never be as pretty/talented/whatever, as a result of this intense photoshop culture and the endless strive for perfection. ts was the first person i thought of, which i regret. she happens to be good looking, but i think she actually uses her other imperfections in an incredibly powerful and relatable way. taylor swift has a very unique vision, which i admire. i think somewhere along the line also there was a misquote where people got the impression i thought writing about love was shameful. i don't! i just haven't found a way of doing it which is powerful and innovative, which is why i don't.

ps. i am very very new to this whole thing. i will probably never be the kind of role model for my fans that ts is for hers. i admire her very much for this reason. basically, this is an apology for not thinking too hard before i speak. peace.
Sure. I'm completely sold on her explanation/clarification. I think it's amazing that a teenage pop artist is talking openly about "photoshop culture" and the responsibility to show your young, impressionable fans your flaws. Lorde is my new favorite.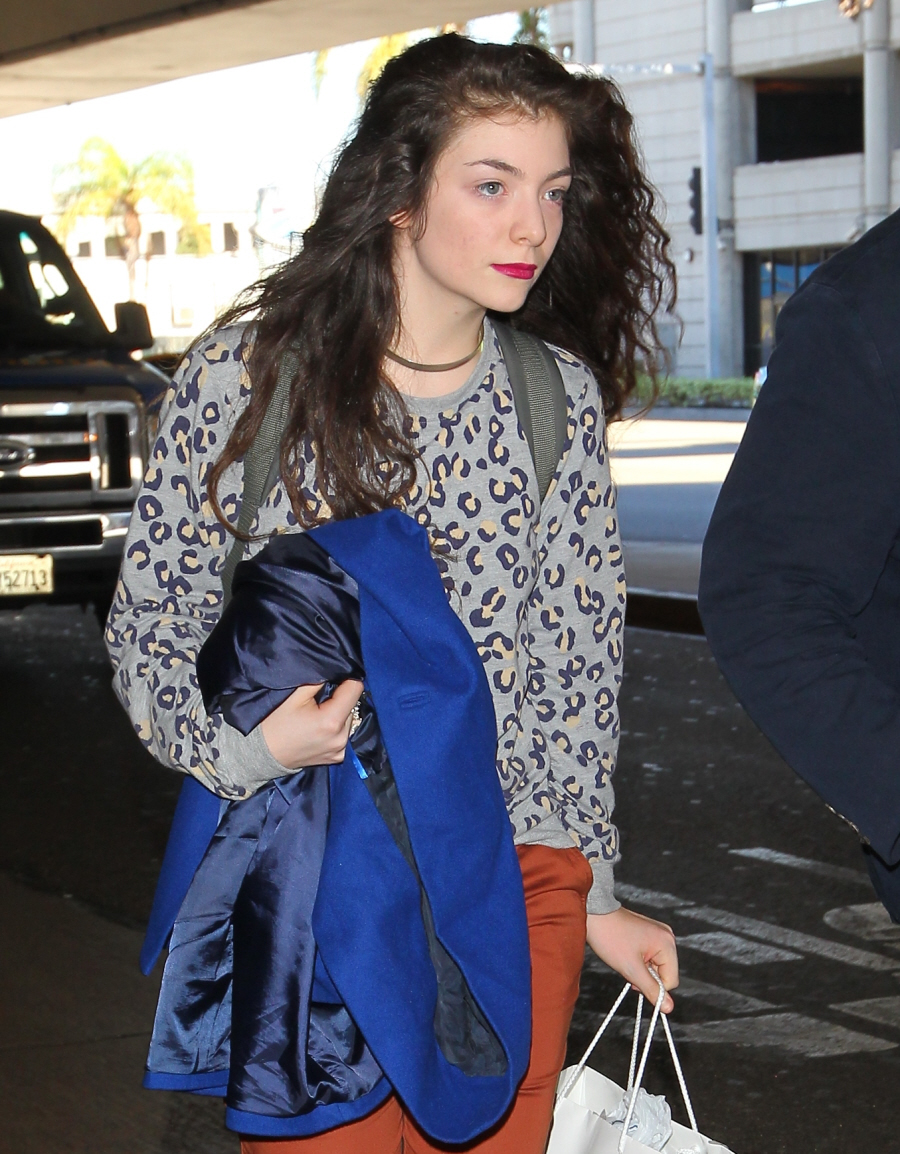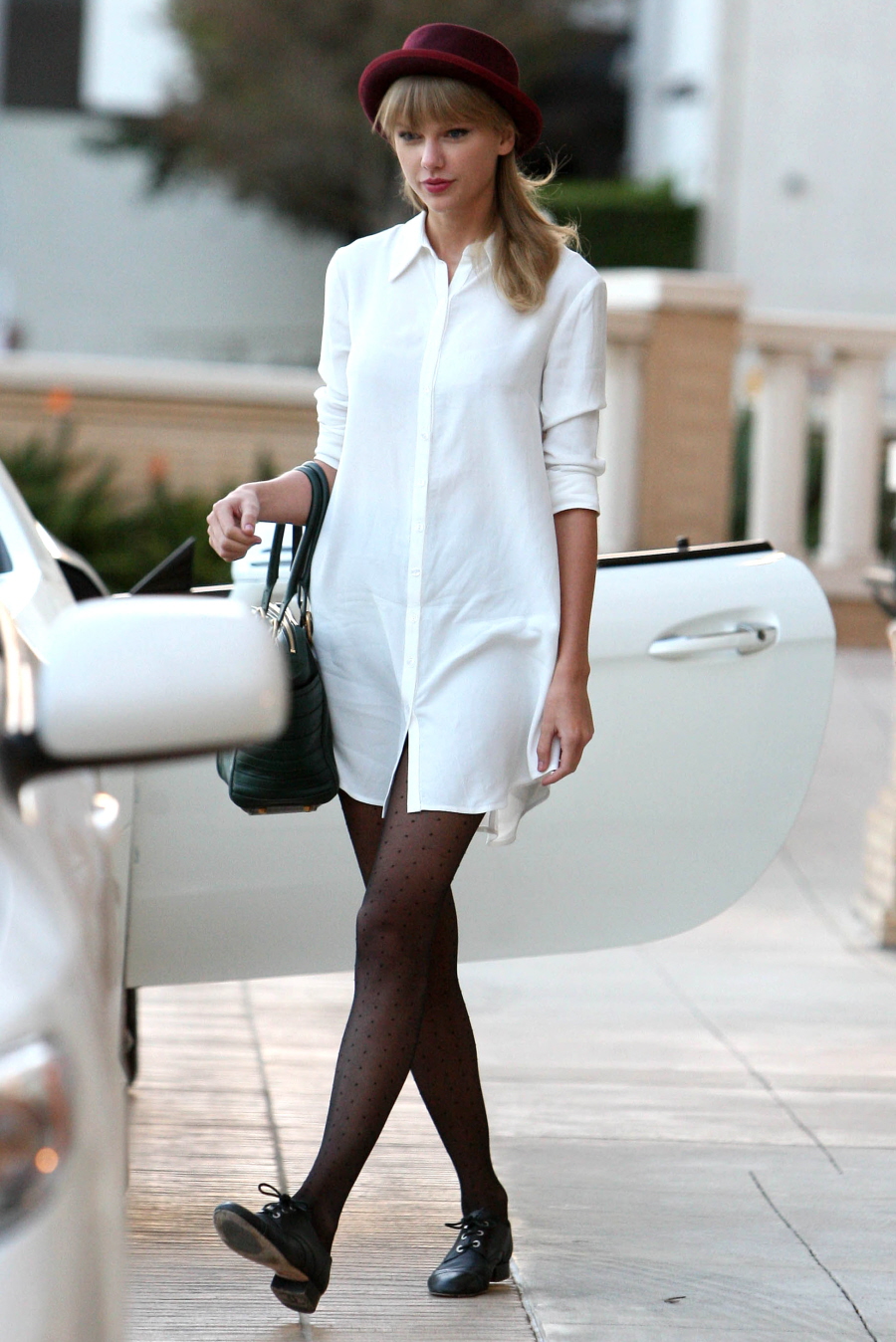 Photos courtesy of WENN, Fame/Flynet and Metro.