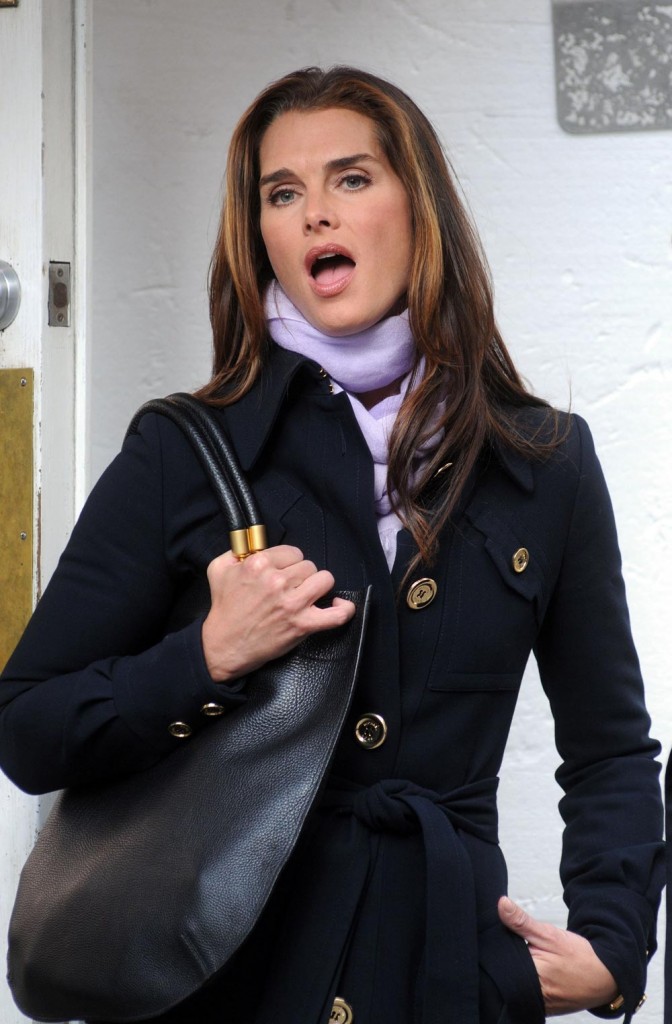 A man who works for the storage and production facility in Brooklyn used by Brooke Shields' show Lipstick Jungle was caught stealing $30,000 of designer merchandise from the show and selling it on eBay. Police set up a sting after a fashion designer's employee saw one of her boss' purses being sold online for a discounted price.
Arthur Moreira, 27, was arrested Friday after investigators posing as buyers found missing items at his apartment. The haul included 16 coats, bags and suits by Prada, Gucci, Fendi and Dolce & Gabbana.

The Brooklyn District Attorney's office said prosecutors investigated after an employee of Paris fashion designer Sylvia Toledano saw a crystal-encrusted clutch that had been loaned to the show for sale on the Internet.

Prosecutors said Moreira offered to sell the bag and a Burberry coat for less than retail value by explaining that "they fell off the back of a truck."
[from Yahoo]
Do you think this happens more often than we hear about? There are stories about celebrities hoarding loot every once in a while; though when stars do it, they're a (practically) free walking advertisement for the fashion house. $30,000 worth of stuff is an awful lot to steal outright from the set of a TV show. How did he think he was going to get away with it while auctioning everything on eBay? A heads up to online shoppers: anyone who says their merchandise "fell off the back of a truck" is probably lying.
Brooke Shields, Kim Raver, and Lindsay Price are shown on the set of "Lipstick Jungle" on 10/14/08, credit: WENN