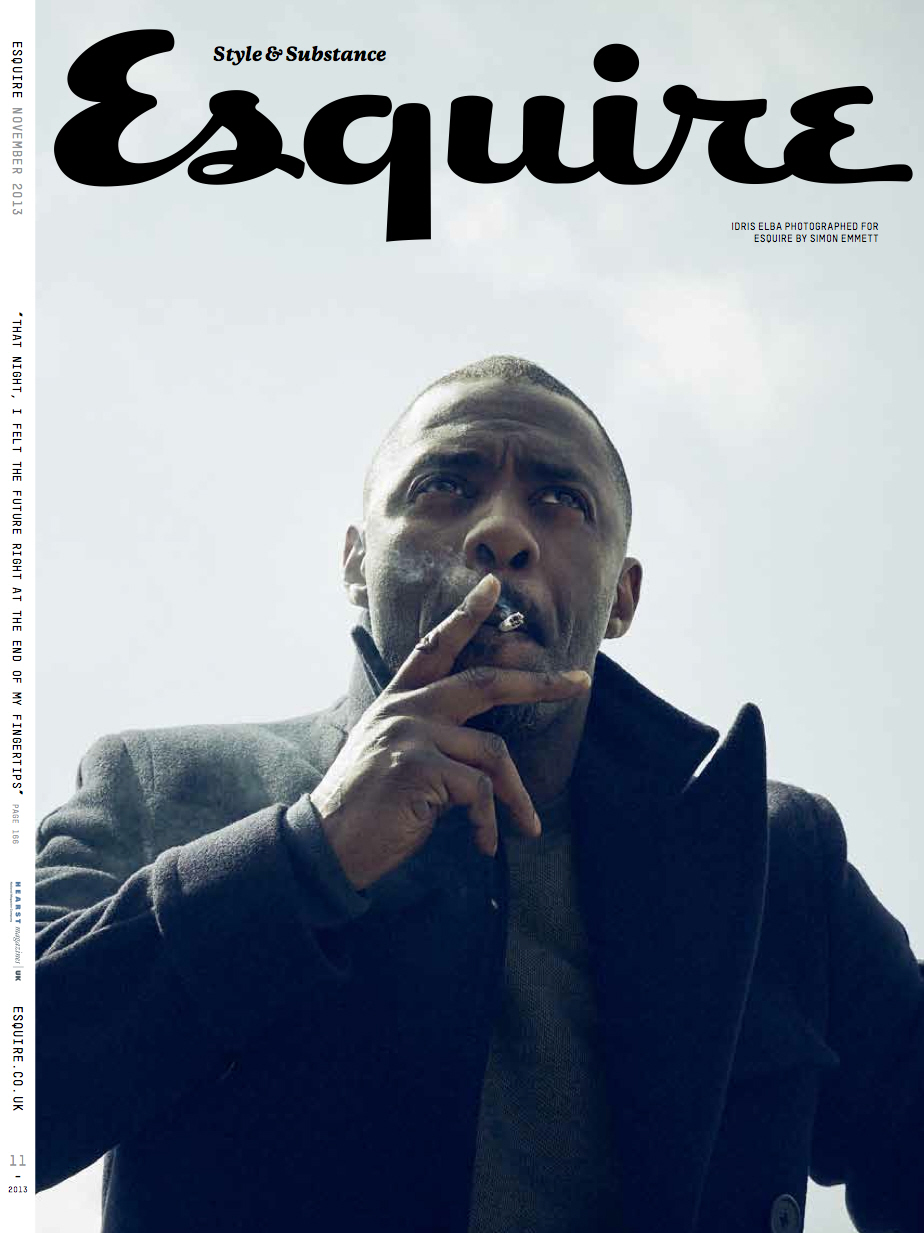 I didn't realize before today that Idris Elba has a Twitter. Go here to see it – he's not a crazy tweeter, he mostly uses it to promote his film, television and DJ work. He posts a lot of photos but he can go weeks without tweeting anything, which is always a good sign for a celebrity. I've included a couple of Twitter pics that I loved, especially the one of Idris in the afro wig. Amazing.
Anyway, drips and drabs are still coming out from Idris's Esquire UK interview – we covered some of the photos and quotes last week. The Esquire photoshoot is especially nice, but Idris also discussed how he doesn't get as much action as we think. Dude, you LIE.
IDRIS ELBA might be one of the most sought after men in the UK, but according to the star, he finds it hard to get lucky with the ladies.

The Luther star – who is set to take on the role of Nelson Mandela in upcoming biopic Mandela – recently revealed that while it would be acceptable to think he has his pick of the ladies, his growing fame is actually a hindrance.

"Look, you probably think I'm shagging all the time. But there's no way," he said.

Going on to reveal that the only women that come up to him these days are those after an autograph.

"They're all my fans," he said.

"I miss the days when me and my boys could go to a barbecue, and go, "Who's that shorty [girl] over there?"
See? He's lying. I love him and everything and I think his personal life is a hot mess, but Idris gets mad play. He walks down the street and ladies hurl their panties at him, correct? But what if I'm wrong? What if we live in a world where Idris isn't getting that much action? Or is that part of his game? That's what I think. It's always the biggest players who say crap like this – "I don't get that much action, I'm not the lady's man you think I am." They say that as they're taking off you panties.
…oh…
Sorry, that image was too much for me. I needed to take a moment. Carry on, Idris.
Photos courtesy of Esquire, Idris's Twitter.