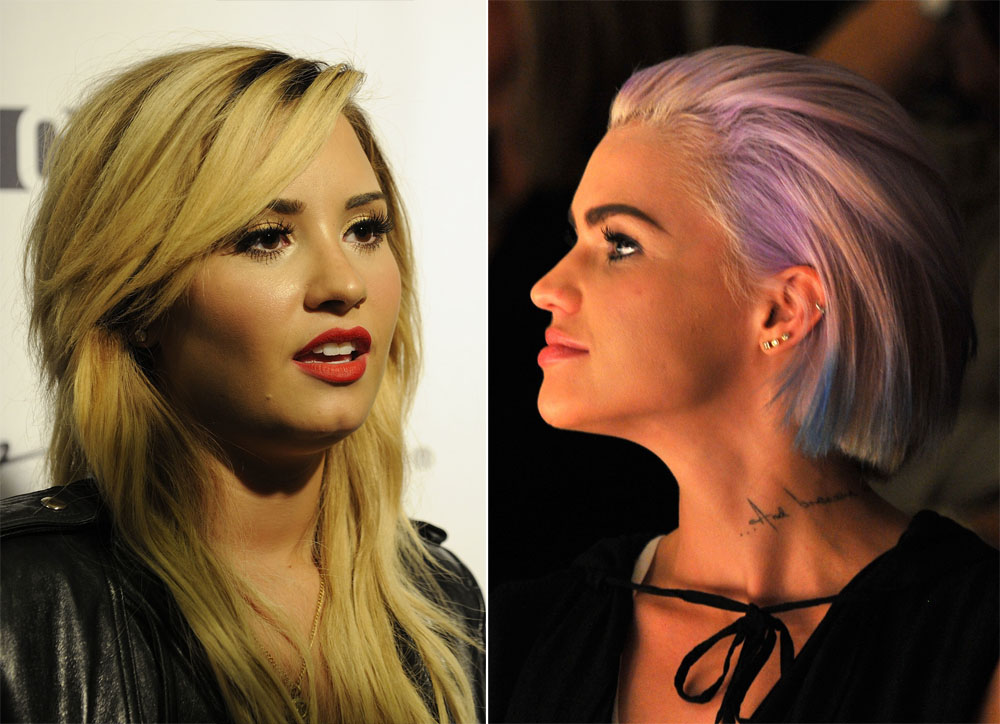 Do you guys remember that androgynous female model who was Angelina Jolie's lover in the late 90s and would give interviews about it practically every week? I just looked her up, her name was Jenny Shimizu and she costarred with Angelina in 1996′s Foxfire. Angelina confirmed the relationship around that time, in 1997, but she probably wasn't happy that the woman kept talking about her well into the 'aughts. (Incidentally, Shimizu also claims to have been Madonna's lover in the mid 90s, but I digress.)
Anyway that's what I was reminded of when I heard about these tweets from an Australian DJ who claims to have been Demi Lovato's lover. Apparently some nude photos of Demi leaked online a few weeks ago. I remember seeing them, but it seemed like such a violation that we didn't cover it. This DJ, a woman who goes by the name Ruby Rose, sent out a bragging tweet claiming to have been Demi's lover and denying that she'd leaked the photos. She deleted the original tweet and then tried to backtrack and justify herself a little, but I think that made it worse. Here's Radar's coverage, and they explain it well:
An Australian DJ named Ruby Rose is at the center of controversy after tweeting about a tryst she claims to have had with Demi Lovato.

The 27-year-old Rose started the rumor ball rolling when she tweeted Sunday that she was going to abstain from social media because friends of The X Factor beauty, 21, were attacking her "for being a 'scorned ex-lover' of Lovato's.

She kept the momentum at a fever pitch when she wrote on her Instagram account that she's "the one person demi has slept with that didn't sell on naked photos of her."

Rose then changed her tone somewhat as negative responses poured in, writing on Twitter, "What just happened to me on [Instagram] wasn't very nice and I retaliated because I stood up for myself. It's all sorted now Back to business …"

Oddly, she deleted all of the aforementioned tweets and wrote three more — a series of vague disclaimers in which she distanced herself from the controversy and Internet smack, though not recanting the rumor she and Demi slept together.

"Listen, im in no way shocked or offended by the shade im getting from people who have simply cropped my reply to what actually started this," Rose wrote. "However I in no way initiated this, nor did I say something that wasnt already written in the ridiculous post. One sided replies dont cut it. However, love and peace to everyone. It is what is it.

"Remember it doesn't really matter what people think. Its what you know that counts."

Rose's connection with Lovato goes back two years, as an Oct. 2011 tweet she sent read, "On a plus side I met Demi Lovato today at lunch and she is just magnificent."
Ok, I sort-of get it if there was the allegation that she leaked the photos and Rose felt that she was defending herself. If she tweeted and deleted it would be one thing, but she then tried to cover and explain herself when she should have let it drop, in my opinion. Whatever she had going on with Demi, that's between them. It's Demi's business if she's gay or bisexual and that's for her to disclose. Given how open she is about her eating disorder and addiction issues, I think Demi may come out as bi at some point if that's how she identifies, but again that should be on her terms. It's so freaking tacky to kiss and tell, and in this case it seems like a kind of betrayal. This is a public person who isn't out yet, you know?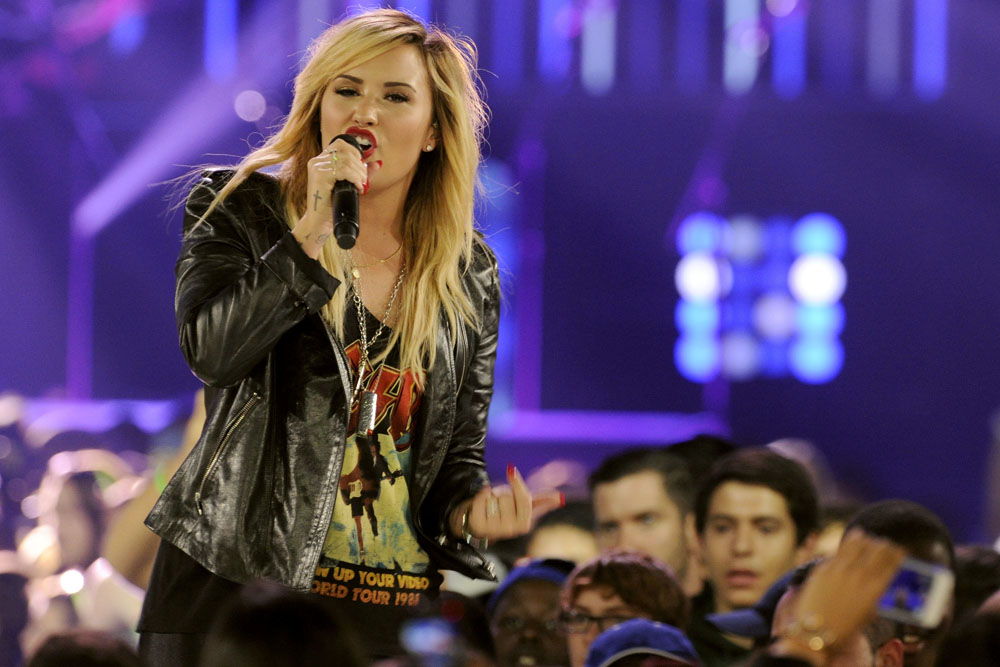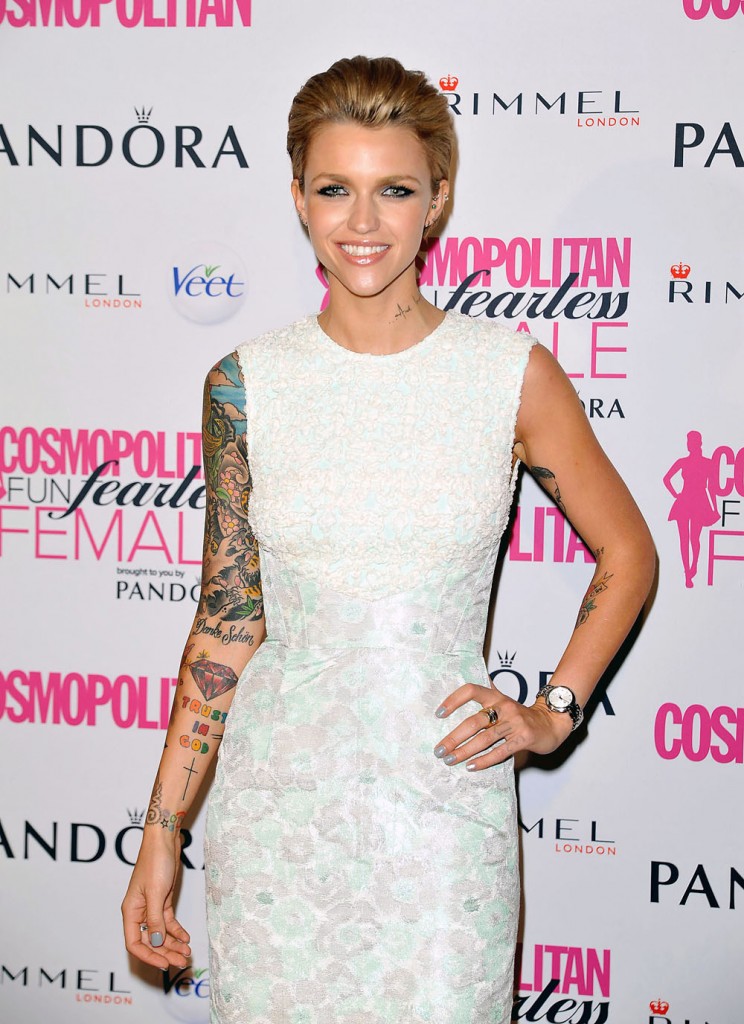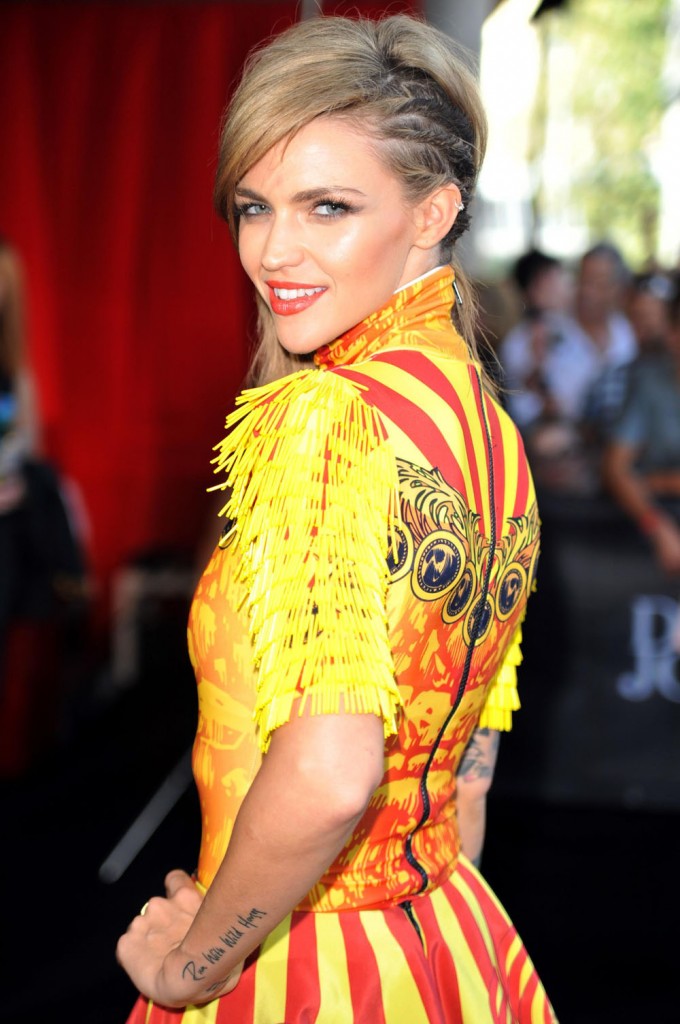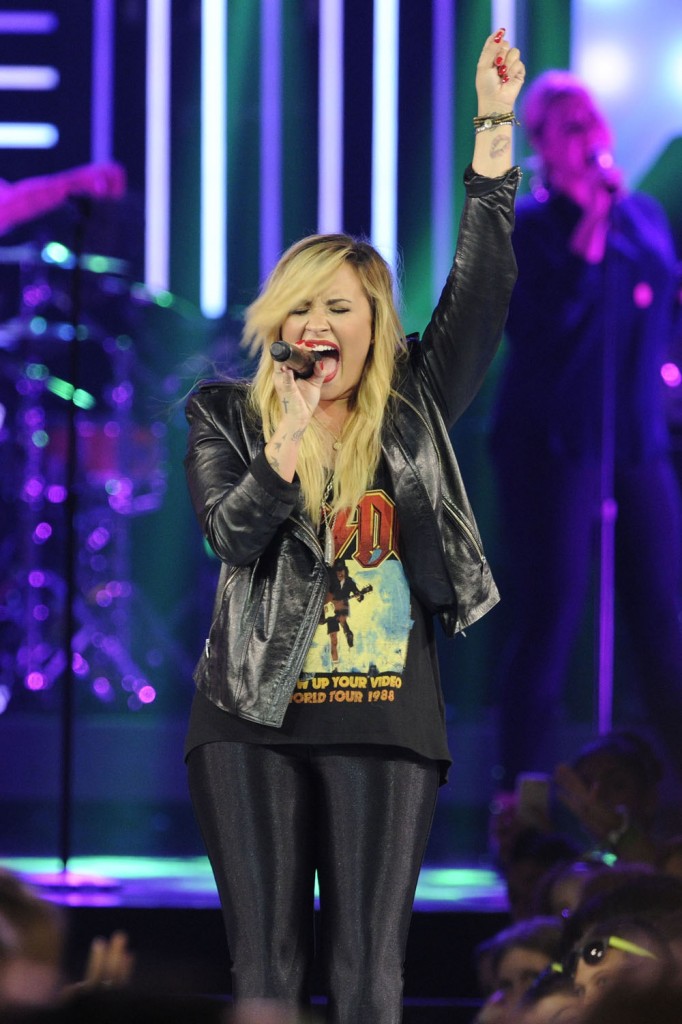 Demi is shown performing in Toronto on 9-20-13. Credit: Dominic Chan/WENN.com. Ruby Rose is shown at Fashion Week on 9-21-13 and at events in 2012. Credit: WENN.com