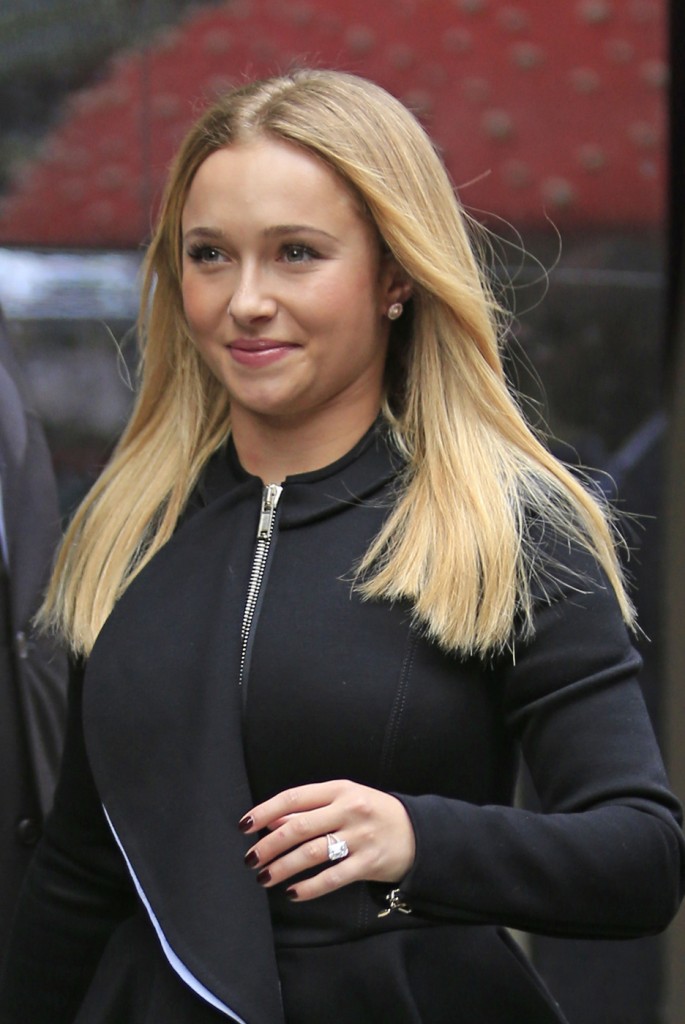 Hayden Panettiere announced her engagement yesterday to boxing great Wladimir Klitschko, whom she's dated on and off for years. Hayden made the announcement by showing off her ring on an appearance on Live with Kelly & Michael. In true stunt queen fashion, Hayden came on the set with a giant python around her neck. (You can see a brief shaky video of this on The Daily Mail.) I don't know what the story was with the snake, but she would have received plenty of attention with that gorgeous ring alone. Plus, she's engaged to the World Heavyweight Champion of the world! I know many of you don't find Wladimir as sexy as I do, but the guy is "the longest reigning IBF, WBO & IBO Heavyweight Champion in history," and he just defended his titles last week. He also has a PhD in Sports Science and speaks four languages. So Hayden isn't about to marry some dumb highly successful jock is what I'm saying, she got the whole huge package.
Here's more about Hayden's engagement announcement:
Hayden Panettiere's flashy diamond ring stole the show on Wednesday, Oct. 9 — even though the Nashville star walked onto the set of Live With Kelly & Michael with an oversized boa constrictor around her neck.

"I'm sort of distracted, not just by the snake, but there's a very large diamond ring on your finger," host Kelly Ripa pointed out as Panettiere, 24, grinned. "I'm not sure if you want to announce anything … does that signify anything, is that a promise of something?"

Panettiere at first played coy, telling Ripa and cohost Michael Strahan that it "might" mean something. "I mean, I think it speaks for itself," she said, referring to the oversized bauble on her ring finger.

When Ripa asked the former Heroes star point-blank if she was indeed engaged to longtime boyfriend Wladimir Klitschko, Panettiere finally relented.
"I am!" she said.

Panettiere and Olympic boxing champion Klitschko, 37, first met in 2009 at a book party and dated for two years before calling off their relationship. The pair reunited this past spring, however.

Us Weekly first broke the news of their secret engagement in March after sources told Us that Panettiere just wasn't "wearing her ring publicly yet" at the time.
US also points out that they broke the news of Hayden's engagement back in March. I think Hayden leaked that story to US and Wladimir told her to wait before she told the press. Maybe he was biding his time. They waited over six months and I guess things are working out for them and they're on track to get married! Hayden told Kelly Ripa they didn't have a date set yet, though.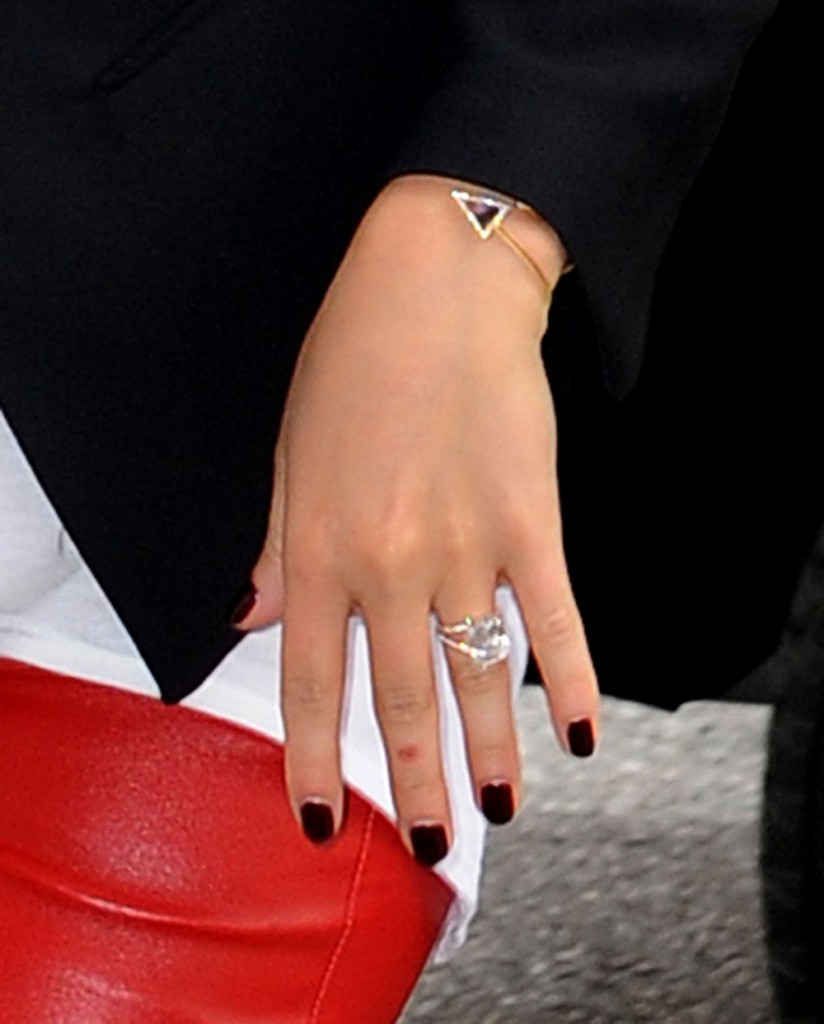 What do you think of Hayden's ring? It's a a bit big for my taste and reminds me of Jennifer Aniston's giant quartz-looking ring. Still, I'm just jealous that she landed Klitschko. I don't mind being alone in that.
Also, this reminds me that Nashville is back on the air already! I have some catching up to do.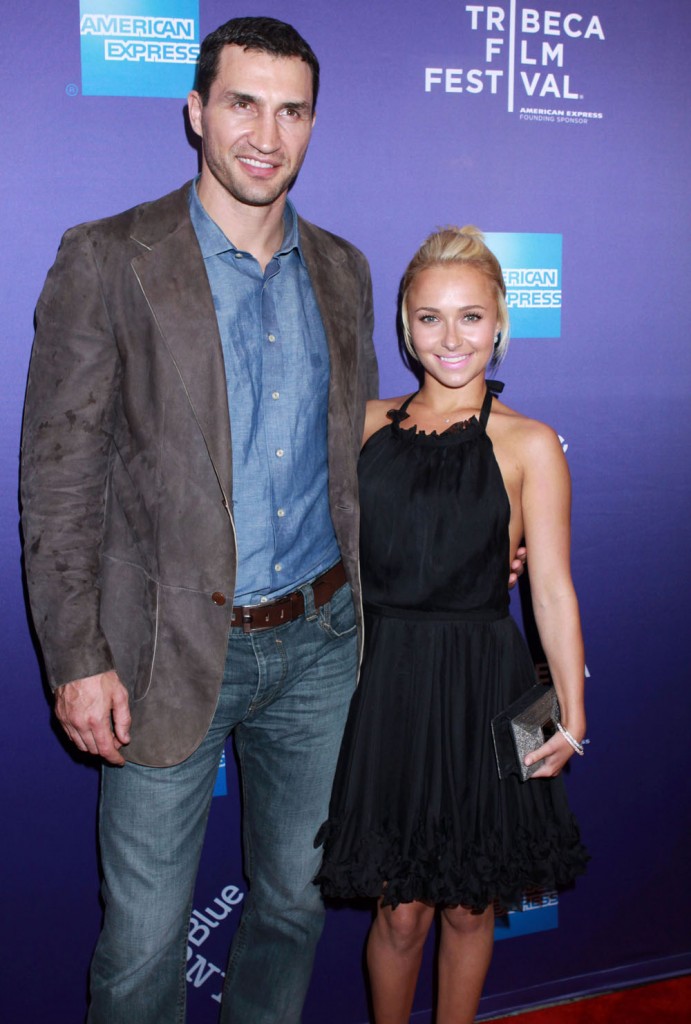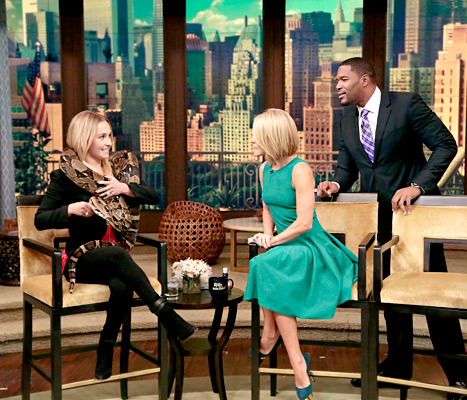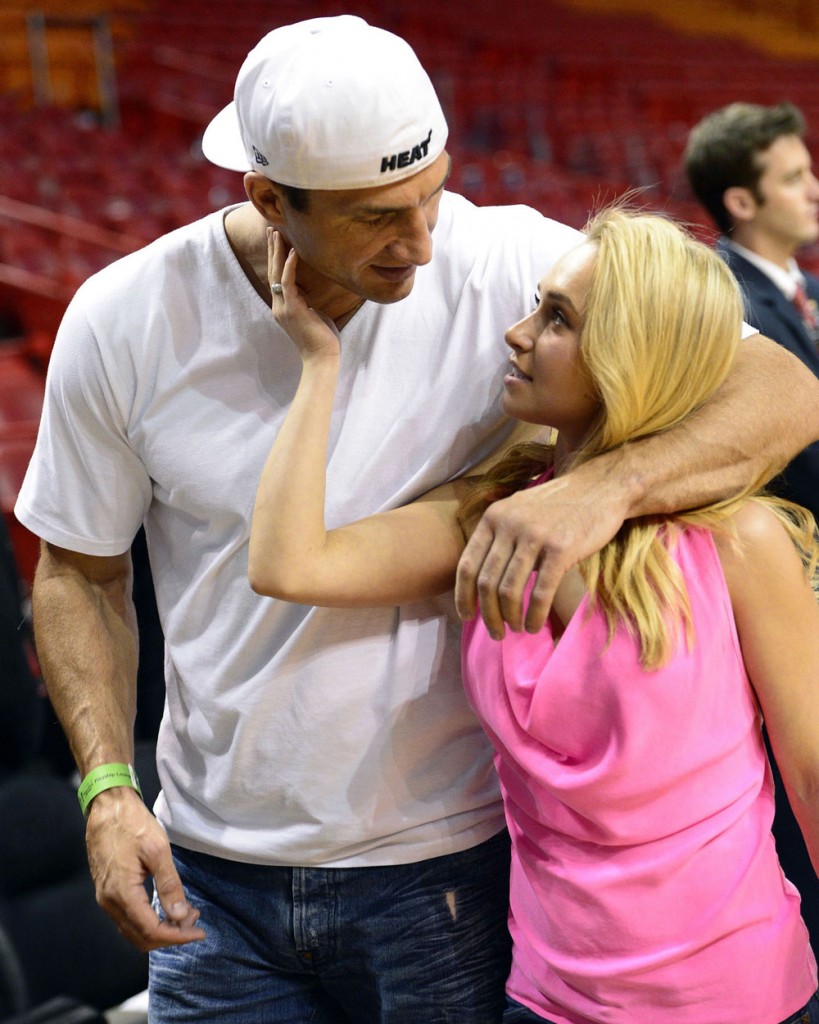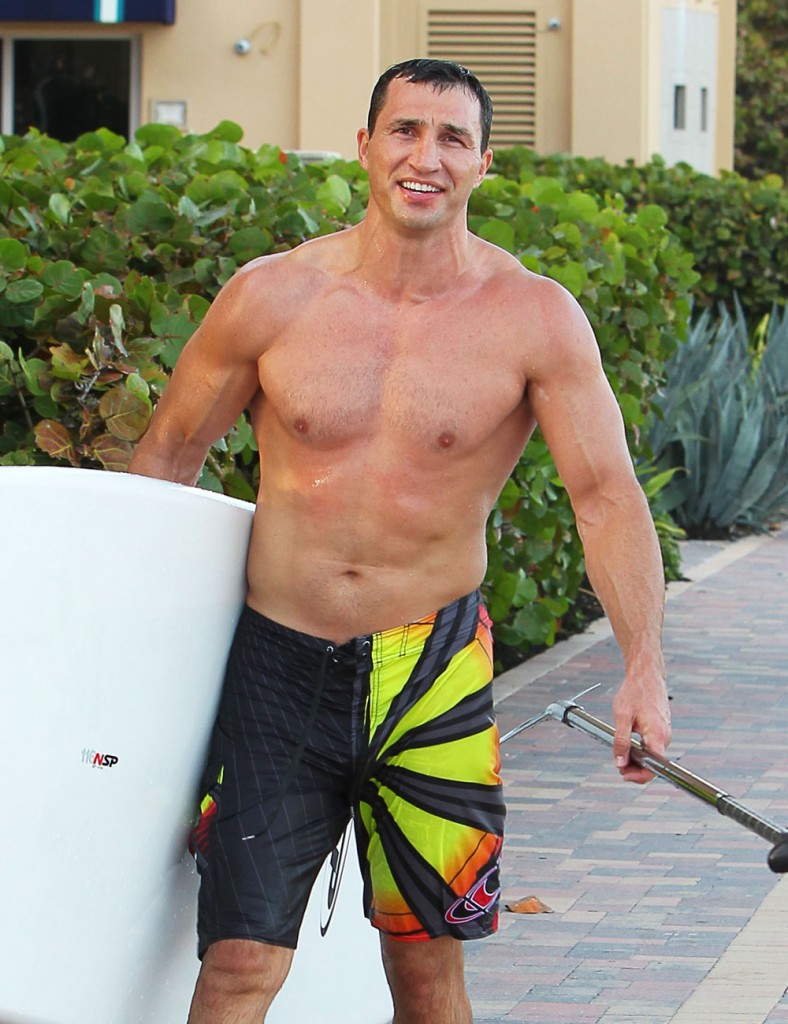 Photo credit: FameFlynet and Pacific Coast News