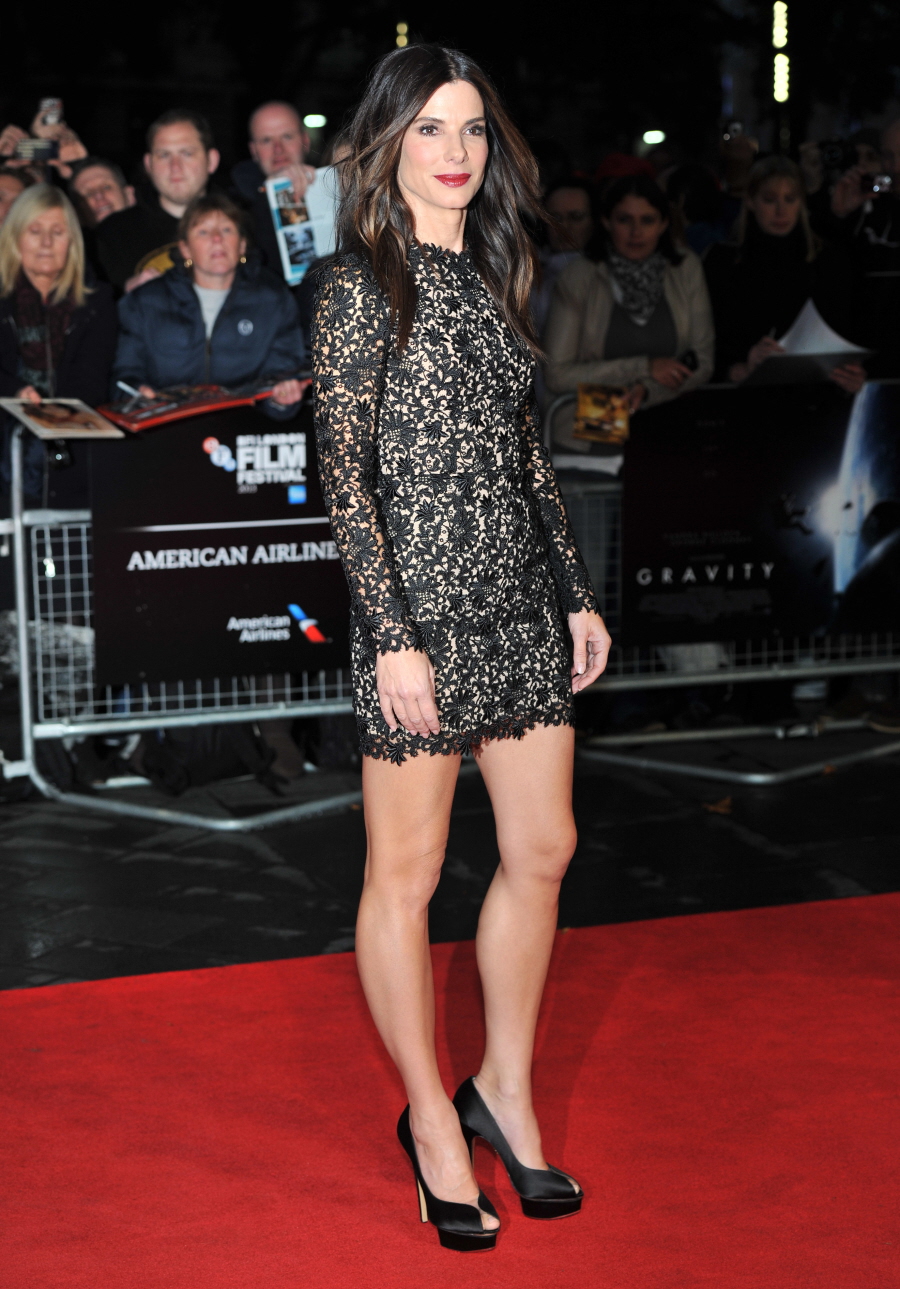 I recently got an email from commenter Virgilia Coriolanus pleading with me to write something about Stella McCartney's Spring/Summer 2014 show. You can see Vogue's slideshow of Stella's collection here. Come back after you've finished laughing. I mean… yes, it's always fun to discuss Stella McCartney's awful designs, but they are nothing new. She's always been (at worst) a flat-out awful designer and (at best) highly unoriginal and prone to jacking better designers' work and putting her own fug spin on it. Her latest collection jacked a lot of crap from Dior from what I can see, only Stella makes it her own with terrible tailoring and cheap materials.
I bring this up because Sandra Bullock wore this little Stella dress last night at the UK premiere of Gravity at the London Film Festival. No George Clooney to flirt with on the red carpet unfortunately. So all we really have to discuss is the dress. I actually think the dress is decent and rather cute, and I bet Sandy picked it because her default style is darker, a little bit goth and rock n' roll. But should we even give Stella credit for this dress considering it's a knockoff of a Valentino, plus it's something that we've seen versions of on Kristen Stewart, Taylor Swift, etc? Still, it's one of the cuter things I've seen from Stella.
I will say this… the dress is being helped along by Sandra's styling. Her hair looks great – I love the waves and I love when she does BIG hair. She's wearing too much makeup overall, but I love the dark lips and I like that she's mixing it up. I'm calling it, y'all. Sandy is going to get another Oscar nomination.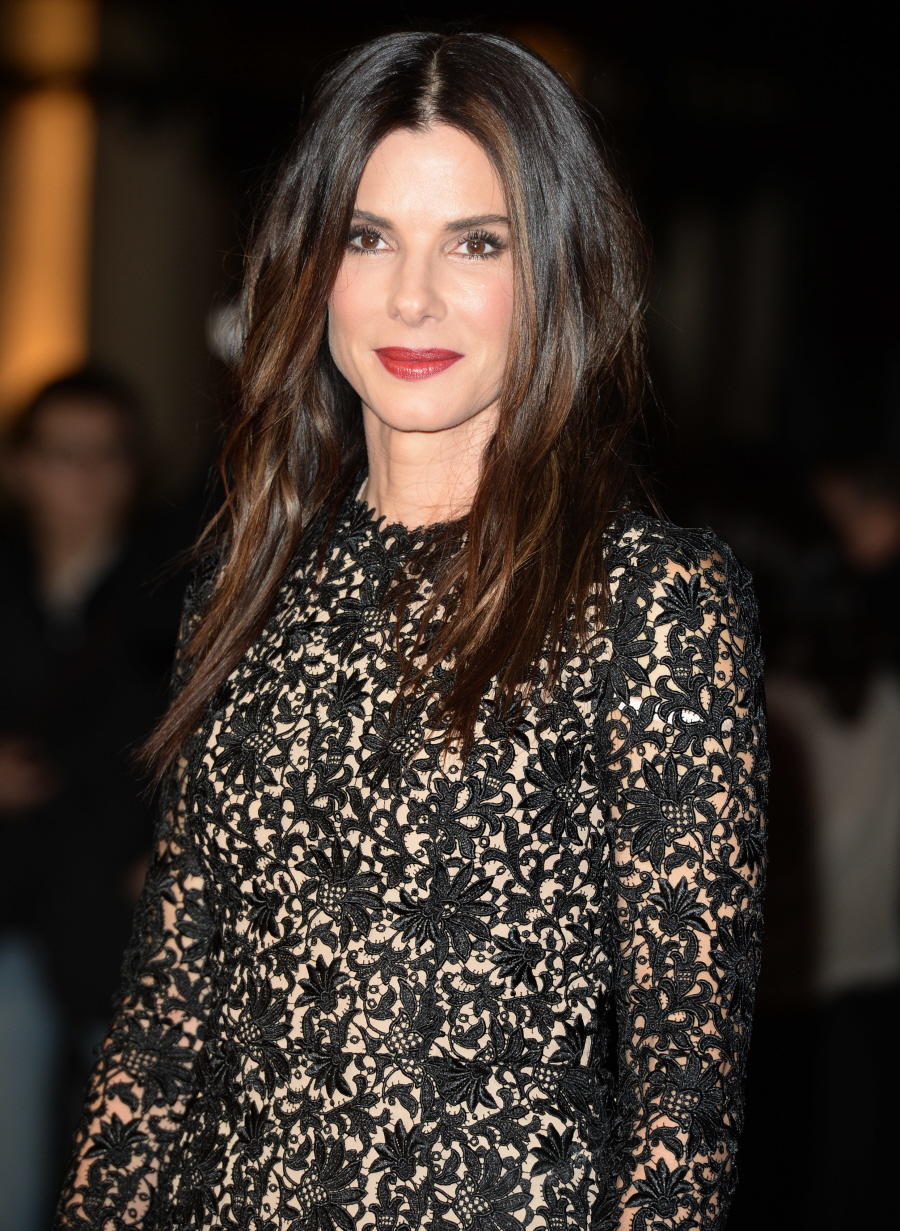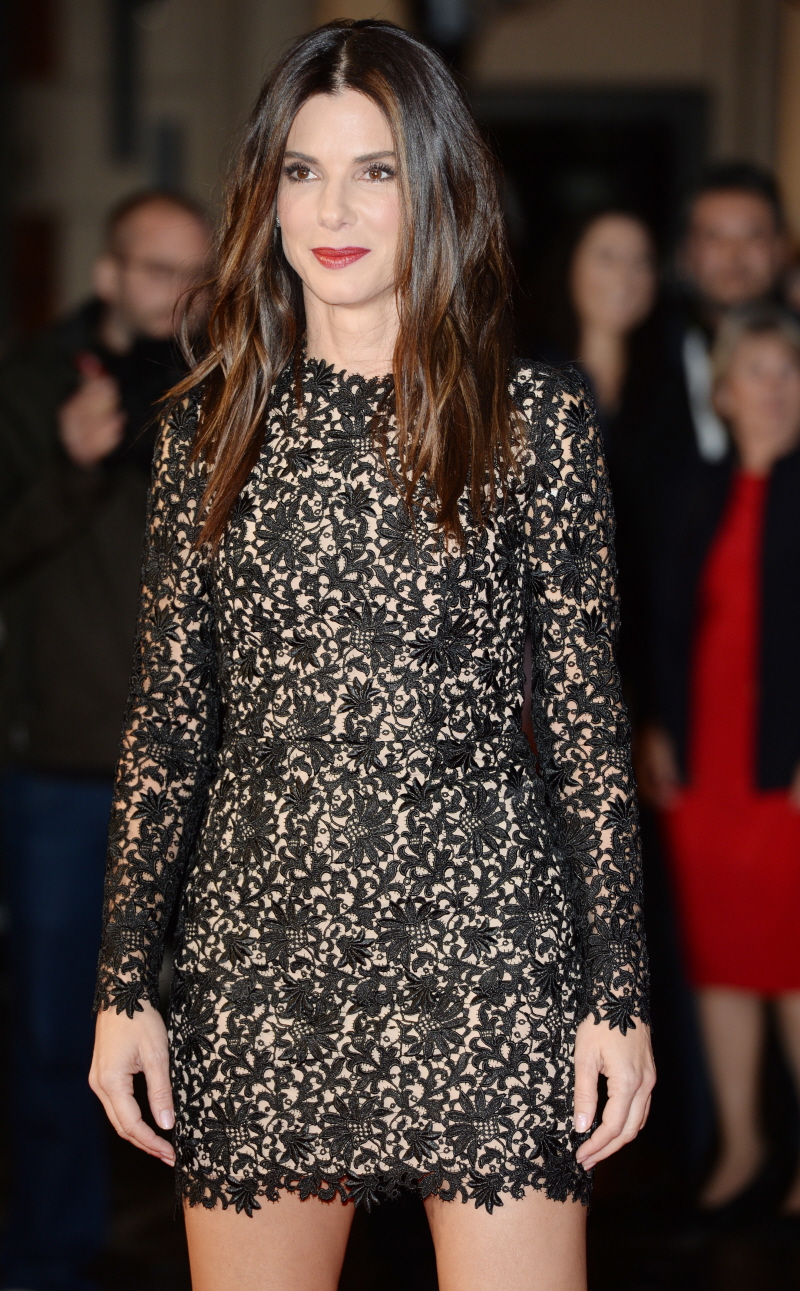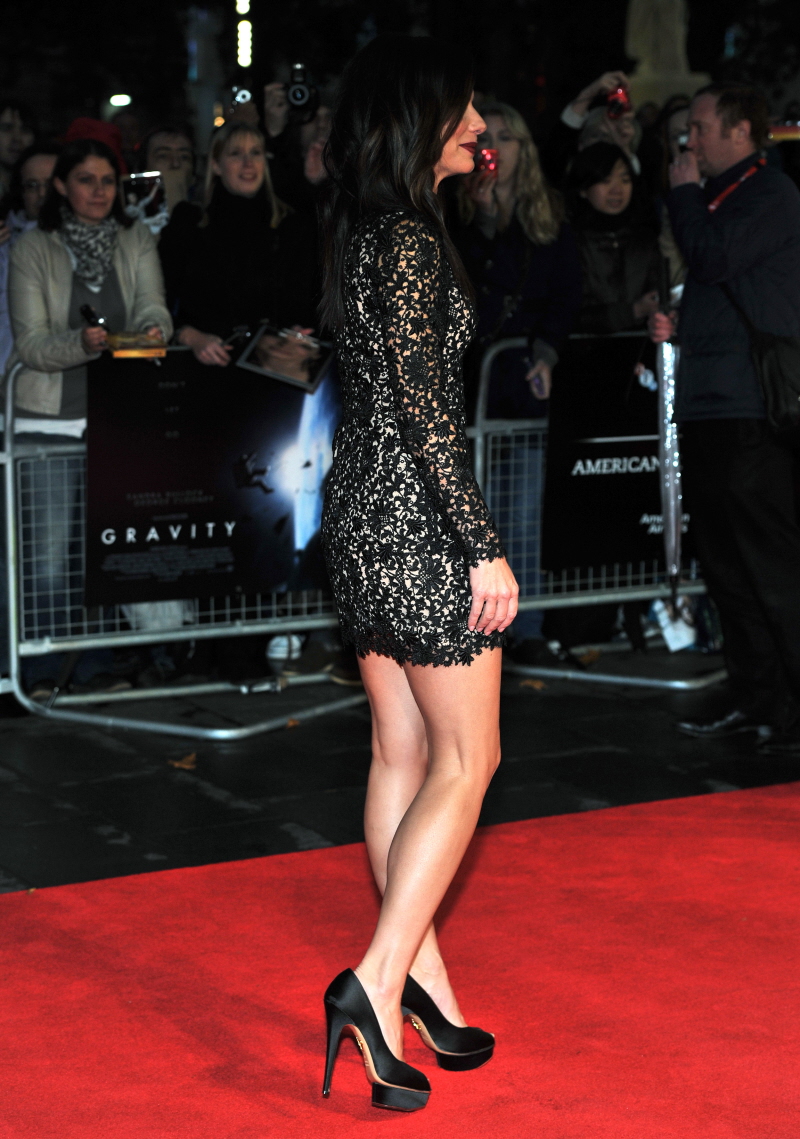 Photos courtesy of WENN.