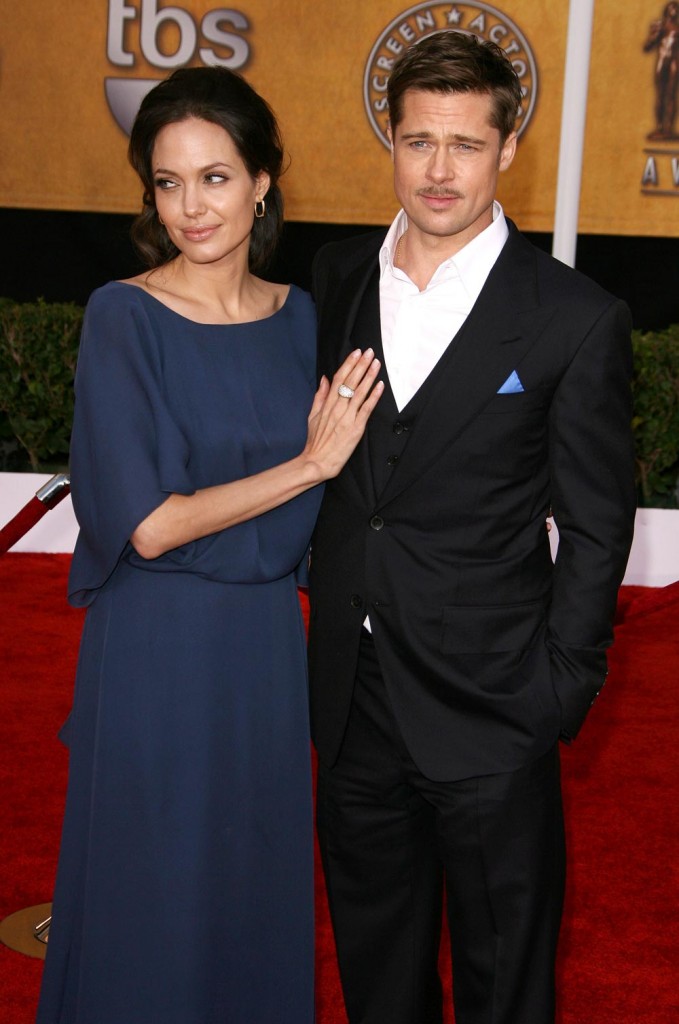 It seems like a weird time to put a multi-million dollar property on the market, but that's just what the Jolie-Pitts are doing. Brad Pitt admitted to Newsweek, and The Scoop's Courtney Hazlett confirmed, that the spacious Malibu compound that Brad bought immediately after his separation from Jennifer Aniston in 2005 will be sold. Perhaps the market for those large properties isn't as bad as the market for regular homes.
After Brad bought the home, he spent years renovating it to his liking, adding rooms and more family-friendly details. I've seen pictures of the Malibu compound at various times, and it seems like a weird place to call a family home. It's precariously situated on the Malibu cliffs, not right on the beach. If I was a parent, I would have reoccurring nightmares about one of kids wandering off the cliff.
At Newsweek's Oscar roundtable Brad Pitt mentioned that he and Angelina Jolie are putting their Malibu house up for sale. (Robert Downey Jr., citing his "pretty good year," seemed interested in buying it.)

The bigger story: The Jolie-Pitts might not just be decamping from Hollywood, but they might go abroad to get away from the publicity machine.

"The publicity machine is out of control. It's everything we didn't sign up for," Pitt told Newsweek. "There's this whole other entity that you get sucked into. You have to go and sell your wares. It's something I never made my peace with. Somehow you're not supporting your film if you don't get on a show and talk about your personal life. It has nothing to do with why I do this."

A source close to the family says that the French estate where they lived after the twins were born is a front-runner as a place to put down more permanent roots.

"They love France, and the laws targeted at paparazzi make it difficult to photograph the kids," says the source.

In the meantime, the family will soon be heading to the North Shore of Long Island where they've rented a waterfront estate to live in while Jolie films "Edwin A. Salt." With any luck, the two helipads on the property will make their comings and goings harder for the paparazzi to follow.
From MSNBC's The Scoop
The French estate that they rent does seem very secure. Over the summer, there was that highly charged incident between paparazzi and security guards, right after Angelina gave birth. Other than that, nada. The Paparazzi get so bored covering the chateau, they resorted to taking pictures of the wild boar.
The Jolie-Pitts are, by all accounts, very close to the Long Island move. Allegedly, they are to rent the famous 11-bedroom Sassafras property. We'll have to see if the paparazzi will be able to get to them there.
Photos are of Brad and Angelina at the SAGs last night along with 2005 aerial pictures of Pitt's Malibu home. Credit: Fame