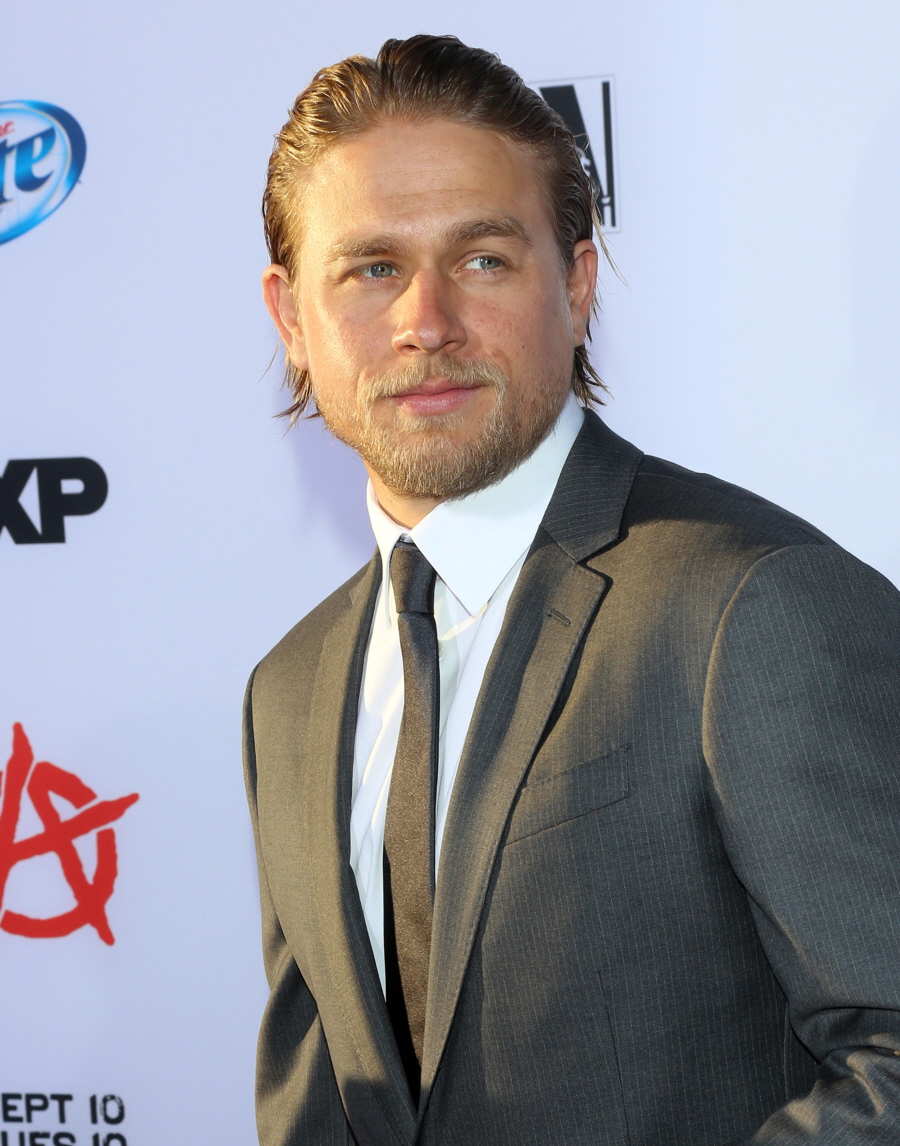 I'm loving the growing cottage industry in Charlie Hunnam Conspiracies. Why did he abandon 50 Shades of Grey so quickly and so suddenly? And don't say it's because he just got around to reading the book – Charlie was trying to be a good company man when his casting was announced, and it was pretty clear that he had already read the book. He knew what it was going into the project. The first conspiracy was that Charlie had "scheduling conflicts" – a theory that was quickly disproven. Yesterday's conspiracy was that Charlie tapped out because of the "fan frenzy" and he had "cold feet" about doing such a high profile project. Today's conspiracies are variations on that – People Mag claims that Charlie looked at what Robert Pattinson was dealing with and he thought "No thanks."
The Twilight saga may have put Robert Pattinson on the map, but not all of Hollywood is looking for that type of attention.

Following the announcement that the Sons of Anarchy actor exited Fifty Shades of Grey on Saturday, a source tells PEOPLE it wasn't all because of his "immersive TV schedule," which Universal Pictures and Focus Features blamed for his departure.

"He dropped out of the project because he didn't want to be typecast," the source says. "He didn't want the Robert Pattinson-esque attention that would come along with taking on this role."

Announcing the news of Hunnam's exit, Universal Pictures and Focus Features released a joint statement that read, "The filmmakers of Fifty Shades of Grey and Charlie Hunnam have agreed to find another male lead given Hunnam's immersive TV schedule which is not allowing him time to adequately prepare for the role of Christian Grey."

That same day, Hunnam, 33, served as the best man in a friend's wedding.

He "seemed in really good spirits and spent time with his closest friends and his girlfriend," a source said at the time, adding that he gave a sentimental toast to the bride and groom.
Again, did that not occur to him BEFORE he signed on to do the film? Why is he acting like this is new information? This explanation makes him seem flaky, I'm sorry. Us Weekly's sources have yet another version – they claim Charlie was never into doing the movie and he was always going to "pull out":
The search for Christian Grey has begun anew. As revealed over the weekend, Charlie Hunnam has departed the very high-profile film adaptation of E.L. James' 50 Shades of Grey, with film studios citing the Sons of Anarchy star's "immersive TV schedule" preventing him from committing fully to the coveted role of Christian Grey opposite Dakota Johnson's Anastasia Steele in the erotic drama.

"Charlie Hunnam was never going to do Fifty Shades of Grey," argues one source close to the production. "He told his agents from the beginning he didn't want to do it and was going to pull out," the insider continues of the blond, grizzled AMC star, 33, whose name was announced early last month.

A second source close to Hunnam counters that the exit is "truly due to scheduling. The role of Christian Grey requires a massive time commitment, a trilogy role in which Charlie and his team were originally very aware of from the start and a major consideration in his hesitancy for taking the role. Charlie is the lead in a massive TV series and his loyalty will always be to Sons of Anarchy, the SOA family and fans."

And despite the tremendous media attention brought on by Hunnam's casting, "this is not due to cold feet," the second source contends. "Charlie is very true to his craft and something like the media circus is not going to deter him from taking a role. That said, The project wasn't appearing to shape up as expected. There is no bad blood."

Adds the pal: "While this was a tough decision, it was the right decision and he's happy he made it."

Hunnam initially won the role over the likes of oft-discussed contenders like Ian Somerhalder, Robert Pattinson and frontrunner Matt Bomer. For Hunnam — committed to his series and "passion projects" in film — "ultimately it wasn't worth it," a third source says. "I know the filmmakers and Universal are not happy."
Seeing as how I come into this neither as a Charlie Hunnam fan-girl nor as a 50 Shades fan-girl, I just have to ask: how are all of these conspiracy theories good for his career? Best case scenario, he sounds like a self-absorbed drama queen "Artist" in the vein of James Franco. Worst case scenario, he sounds like a really flaky dude who can't make up his mind or even bother to be professional.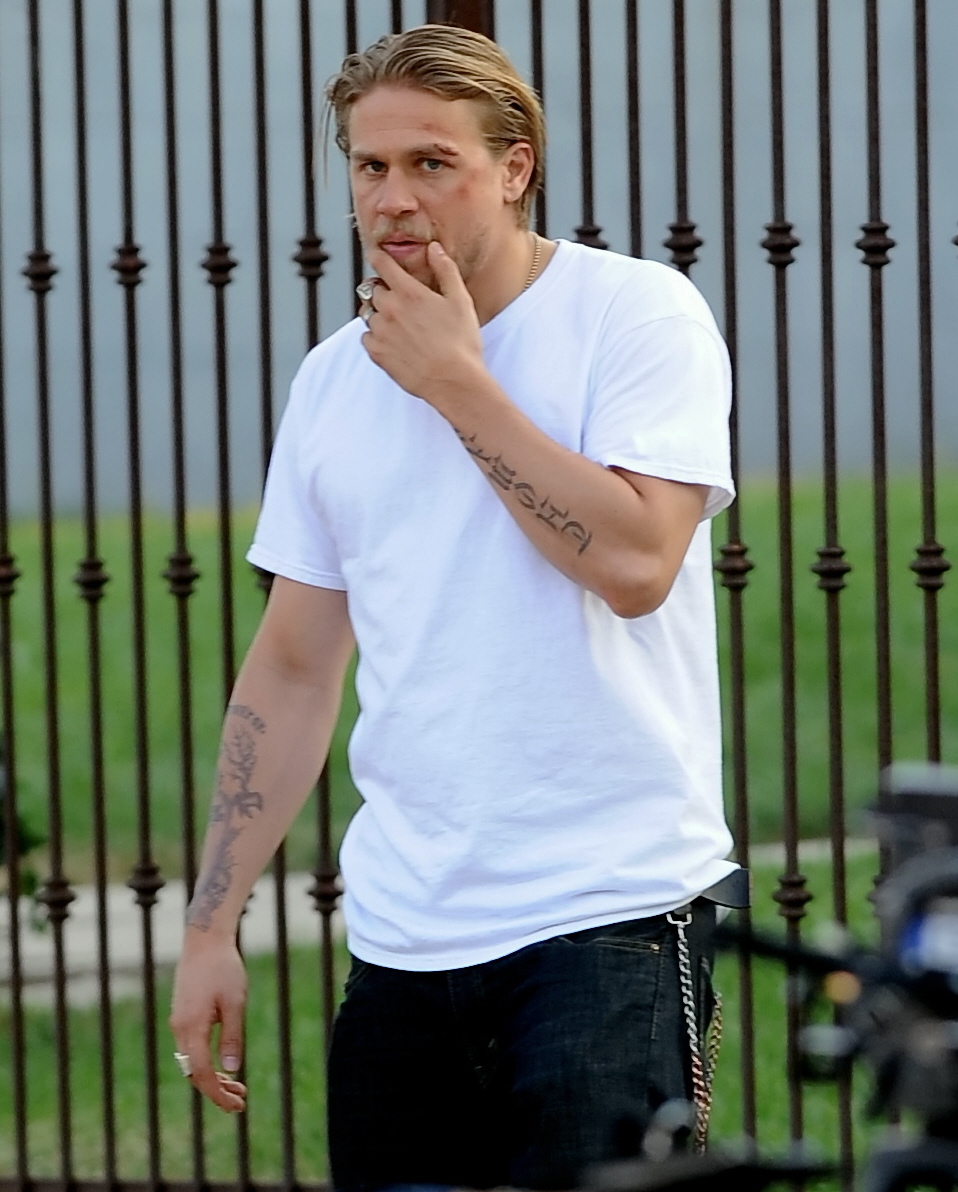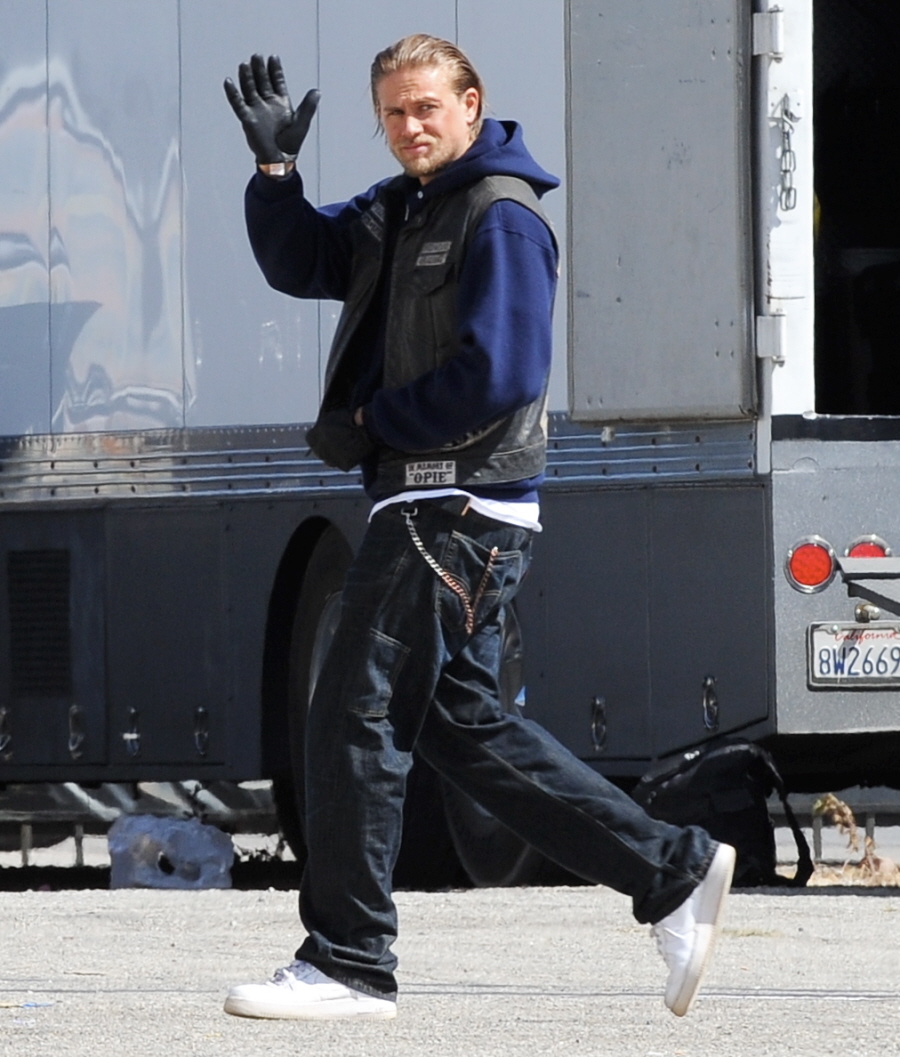 Photos courtesy of WENN.