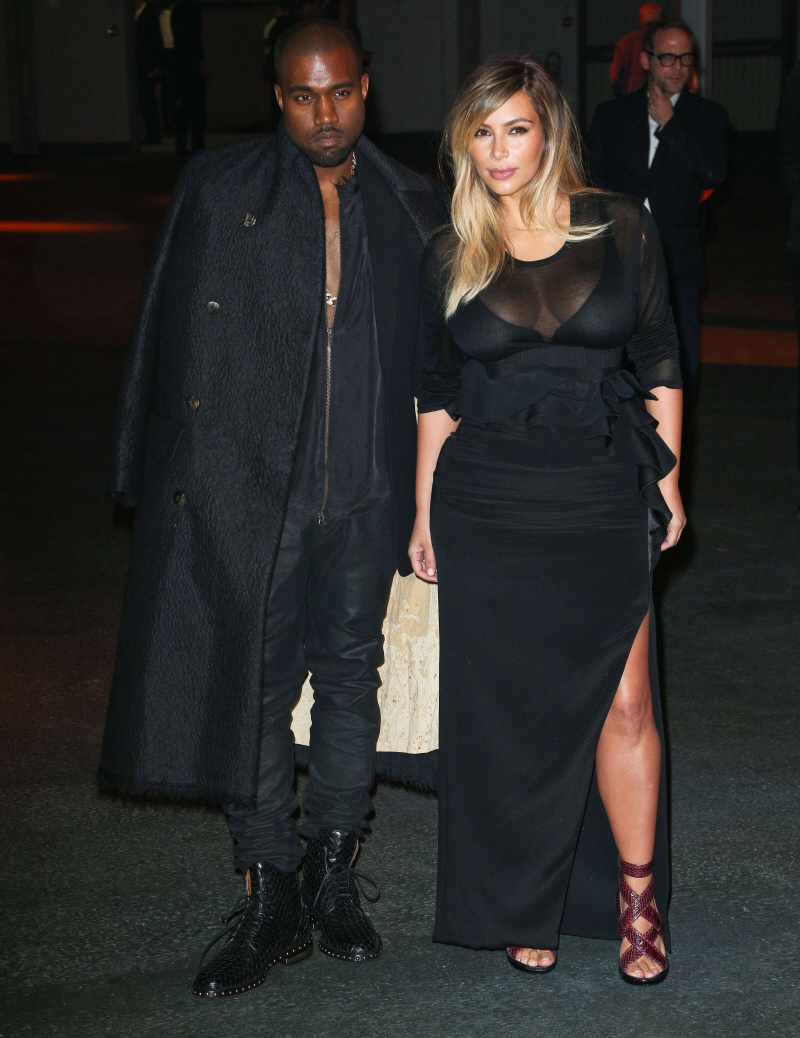 As I've been saying, Kim Kardashian looks like she's lost almost all of the "baby weight". To my eyes, she's pretty much back where she was before her pregnancy. We all have theories as to HOW Kim lost the weight though. Some of us think that there might have been some postnatal lipo. Some of us think that Kanye put her on a diet. Some of us think that Kim just lives in Spanx. While all of that could be true, I think we do have to acknowledge the possibility that she lost the weight the old-fashioned way: nursing, exercise and a reasonable diet. LOLJK.
Over the weekend, Page Six reported that both Kim and Kanye took a "Barry's Bootcamp class" in Sherman Oaks. I would imagine that it's some kind of hardcore workout? Ugh. According to witnesses, "They were being very encouraging with each other. They arrived a few minutes late, and Kanye was on his phone. He also stepped out of class early for another phone call, but Kim stayed the whole time before leaving through the back exit." Well, it's nice that they tried to work out together but Kanye still had to take care of some business.
As for diet… Kim just revealed she's on Atkins. Oh my lord. Kim tweeted a response to a fan when asked how she's losing weight: "I've actually been doing the Atkins diet & luv it." Atkins is that diet that was incredibly popular in the late 1990s and early 2000s. I didn't know people were still doing it, honestly. It's high-protein, and low to no carbs. Like, instead of eating a baked potato, just eat a lot of bacon. Or something (I know that's not really what it is). I know CB hates it when I'm violently hyperbolic, but I would kill myself if I had to adhere to Atkins. A life without carbs is not a life worth living. Anyway, according to Us Weekly, Kim is "eating lots of lean proteins, healthy fats like nuts and avocado, carbs, fruits, veggies and cheese. She wanted to be a healthy, nursing mom and not toxify her milk with her diet or lose weight too quickly. She's been doing Atkins since her doctor approved it at the end of June." That actually sounds… smart? And healthy? What in the world?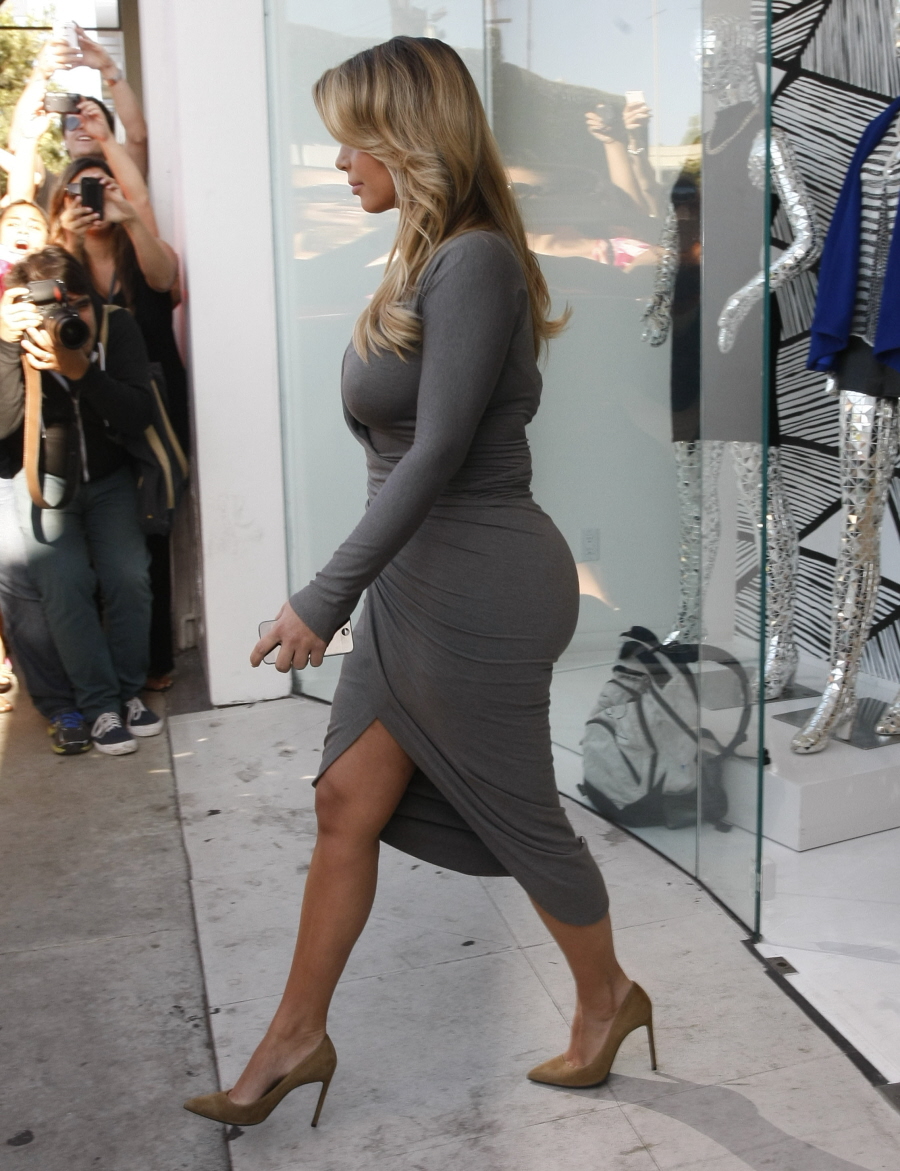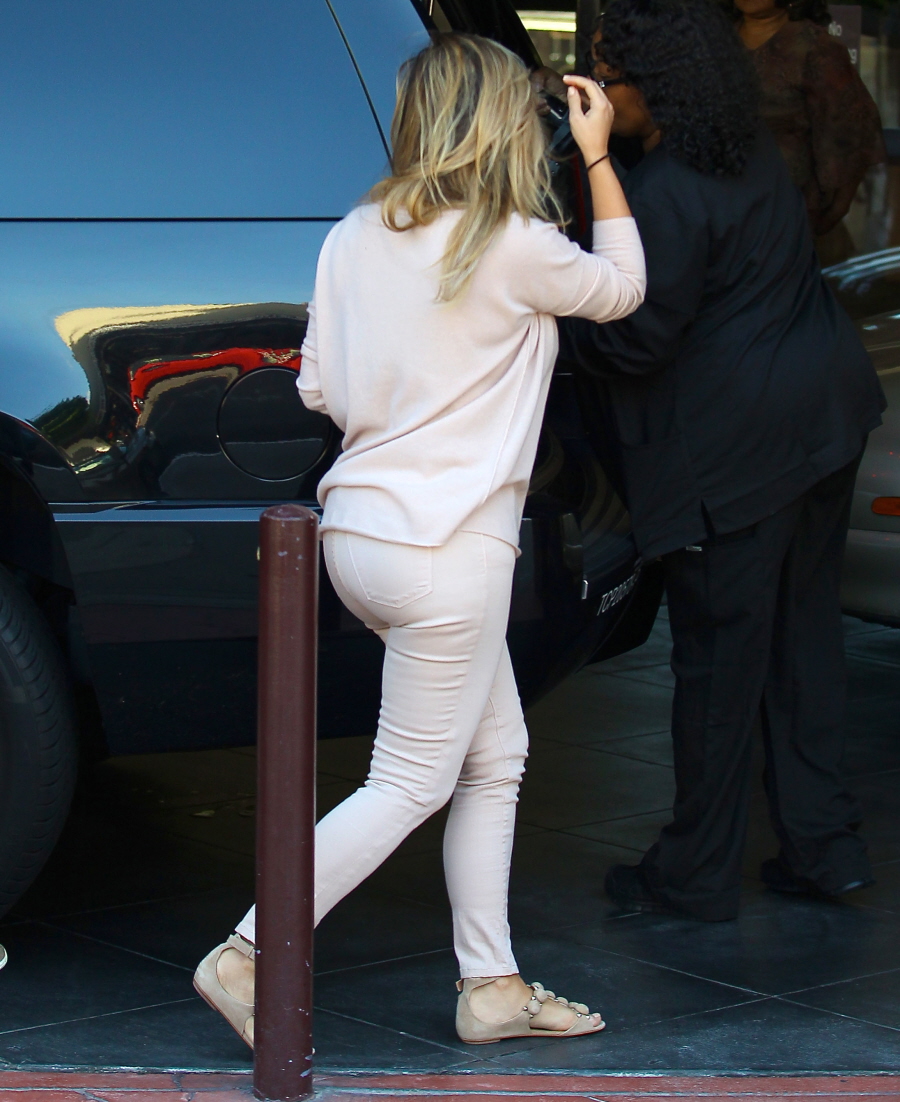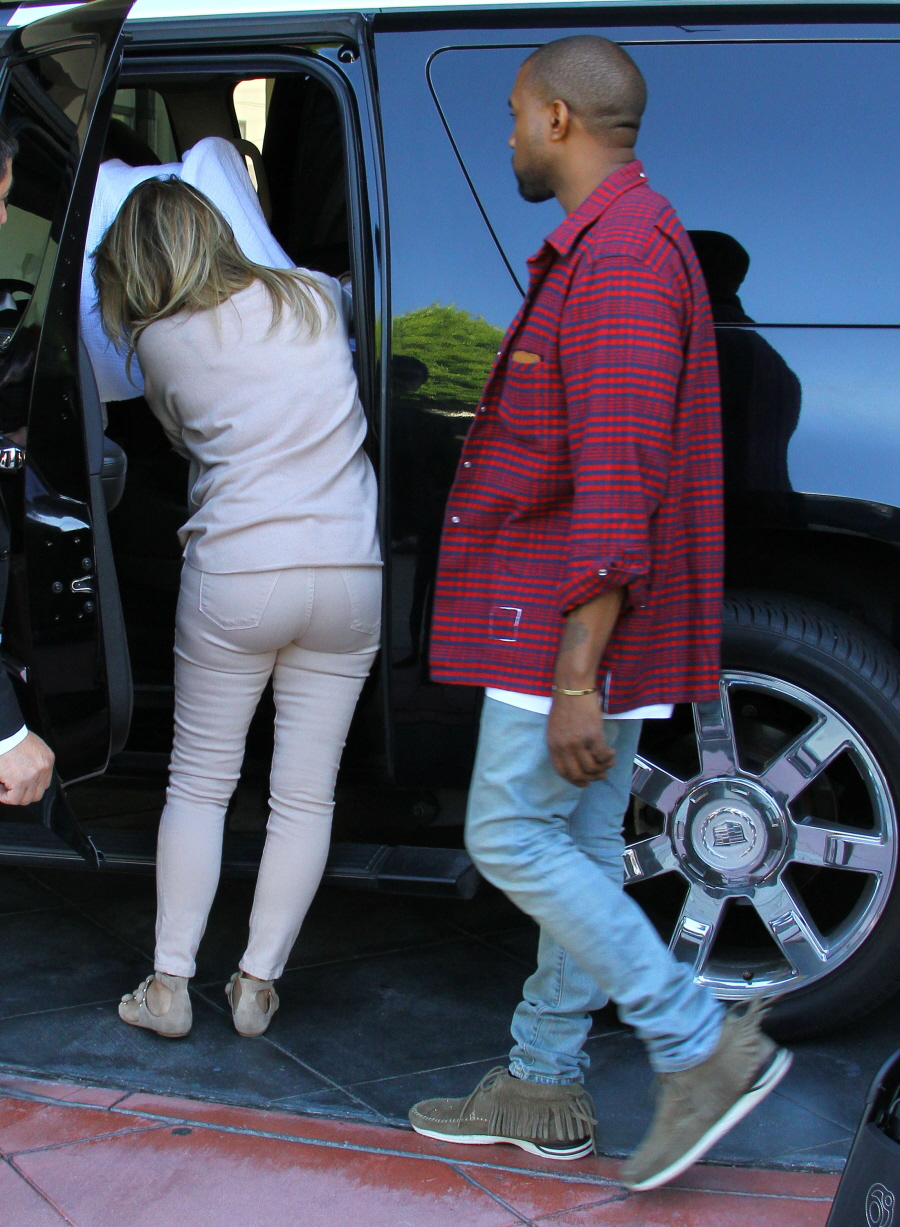 Photos courtesy of Fame/Flynet and WENN.