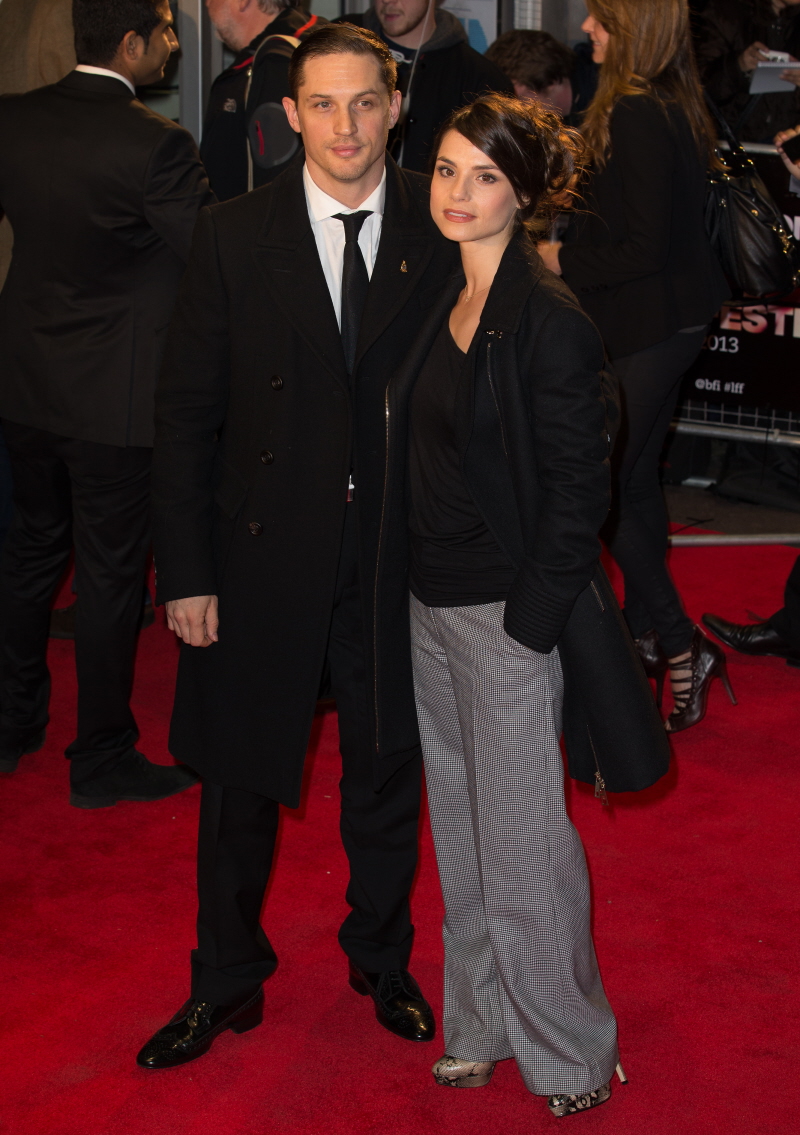 This is one of the reasons why I love English girls: look at Tom Hardy's fiancée Charlotte Riley at the BFI London Film Festival premiere of Tom's new film, Locke. If this was an American girl, she would be tottering around in five-inch Louboutins, a mini skirt and something sparkly. But here's Charlotte, looking low-key yet casually sophisticated in wide-leg trousers, a simple black top and a zippered car coat. It doesn't even look like she got a blowout or anything – she just threw her hair into a messy half-French twist from the look of it. Gorgeous.
Anyway, Tom was promoting Locke, the film where he's in a car, talking on the phone for the entire film. Critics love the film. They're saying it's one of Tom's best performances ever. He probably won't get nominated for anything, but it's a great "experimental" film and why not? So here's Tom looking dapper and pulled together at the BFI London Film Festival.
Tom and Charlotte have been together – off and on – since 2009. I'm not even sure when they got engaged, but Tom has claimed that Charlotte is the one who seems gun-shy about setting a date. Plus, their relationship seems sort of drama-filled. They've broken up once a few years ago that I know of, and they allegedly broke up again earlier this year when it seemed like Tom was having some kind of relationship with Noomi Rapace. But Charlotte and Tom are back together now. Is that good or bad? I don't know. I don't know much about her, but it seems like Tom adores her so there you go.
Also, this photo happened. Ugh.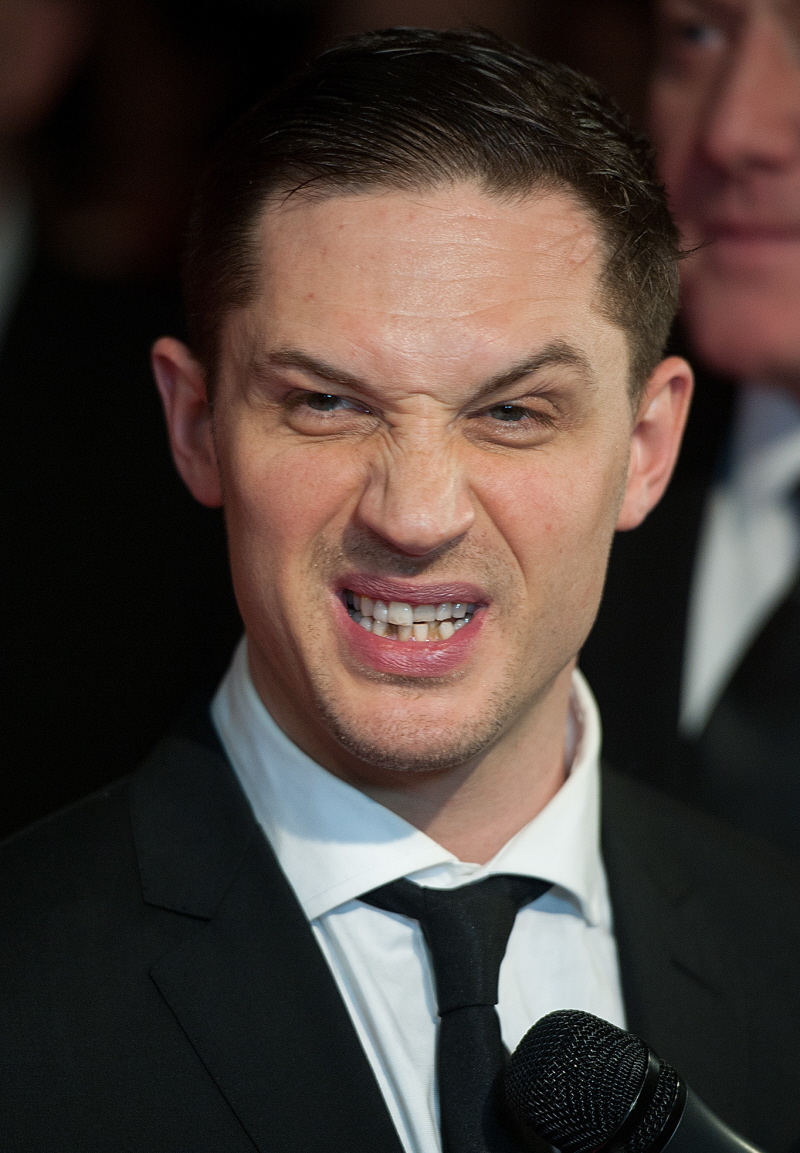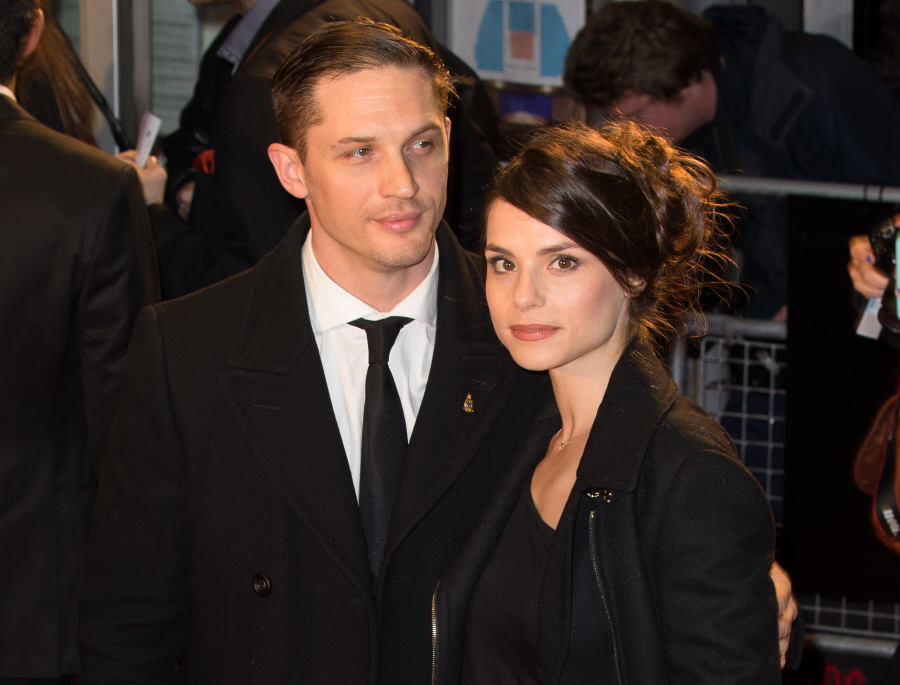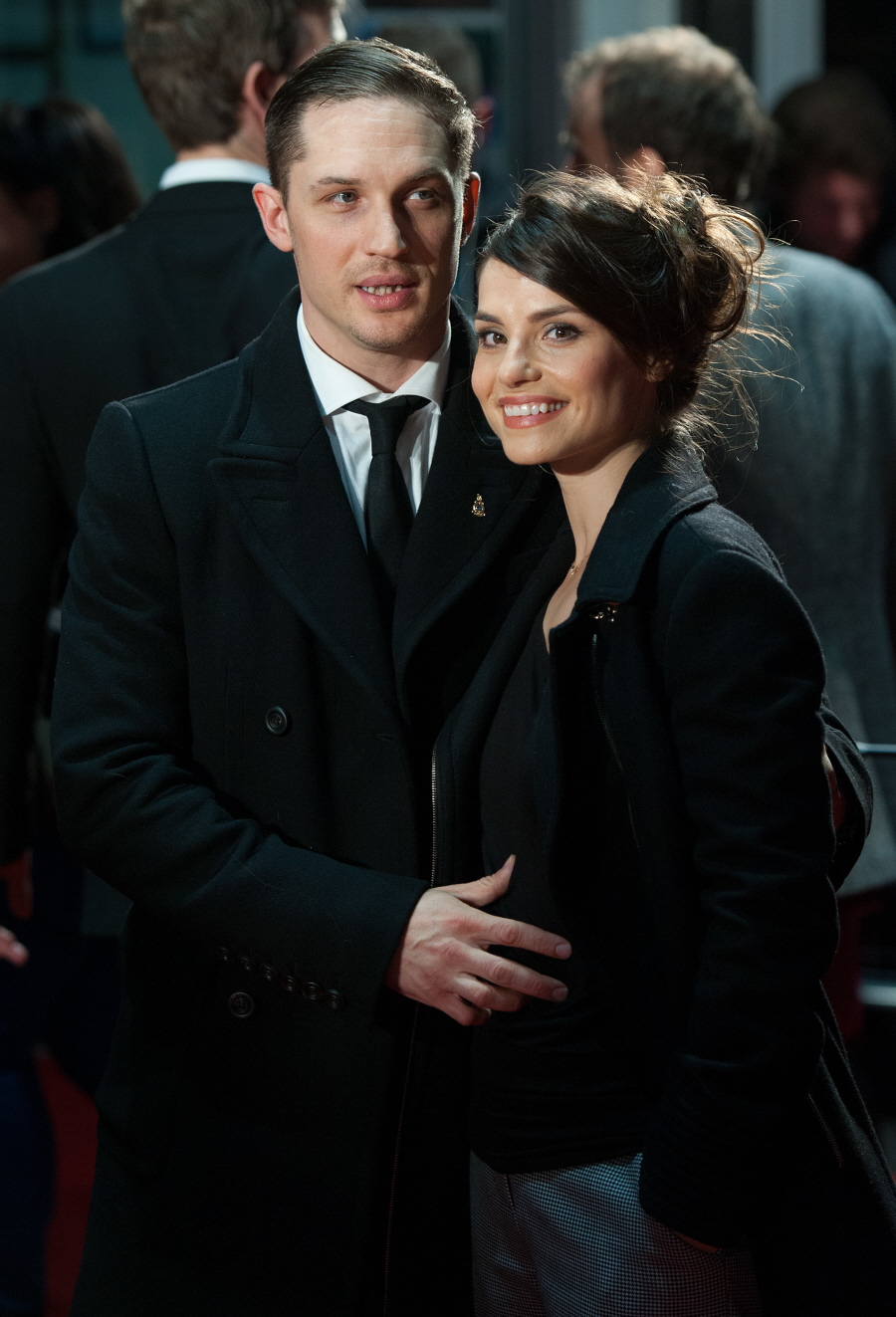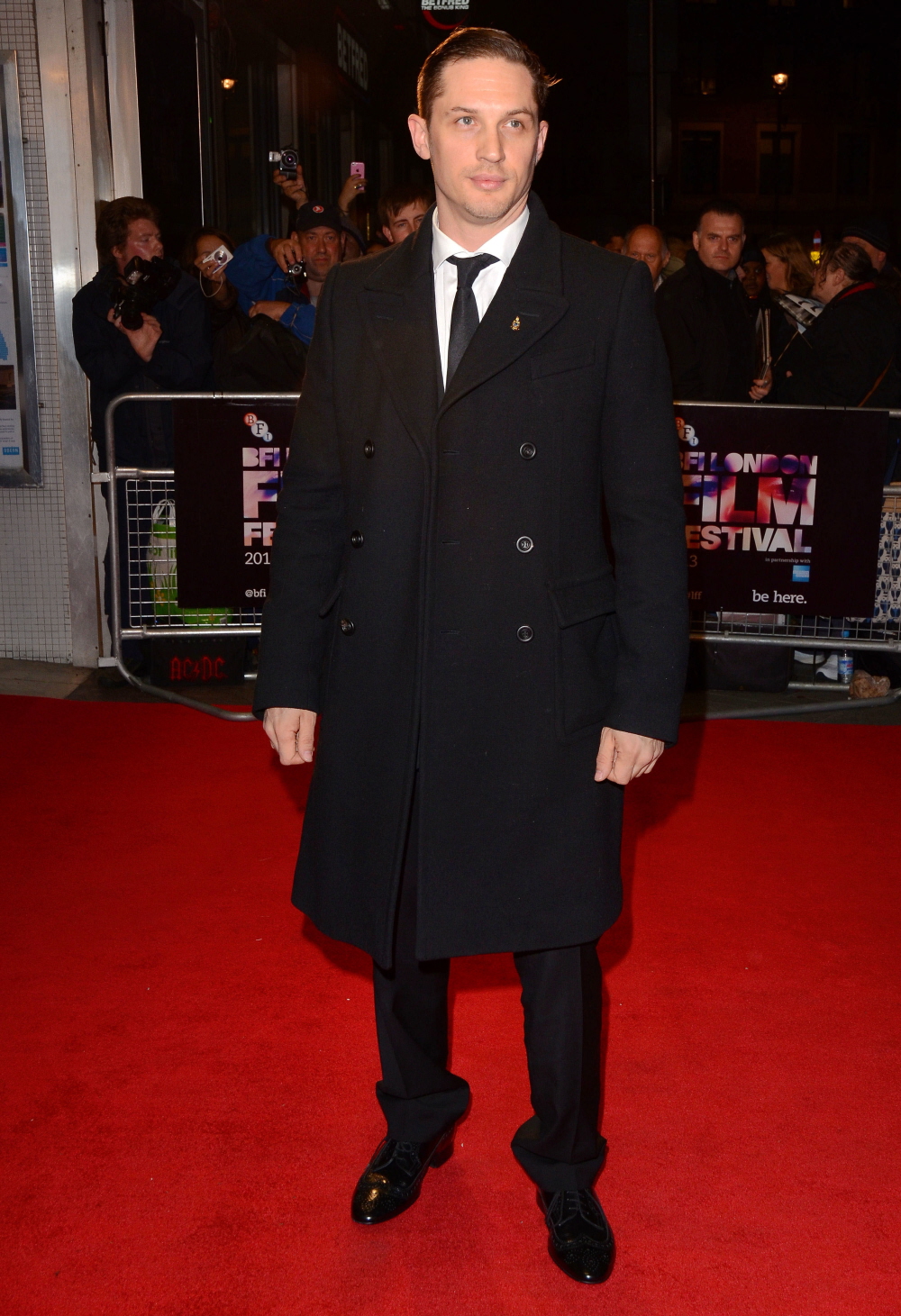 Photos courtesy of WENN.