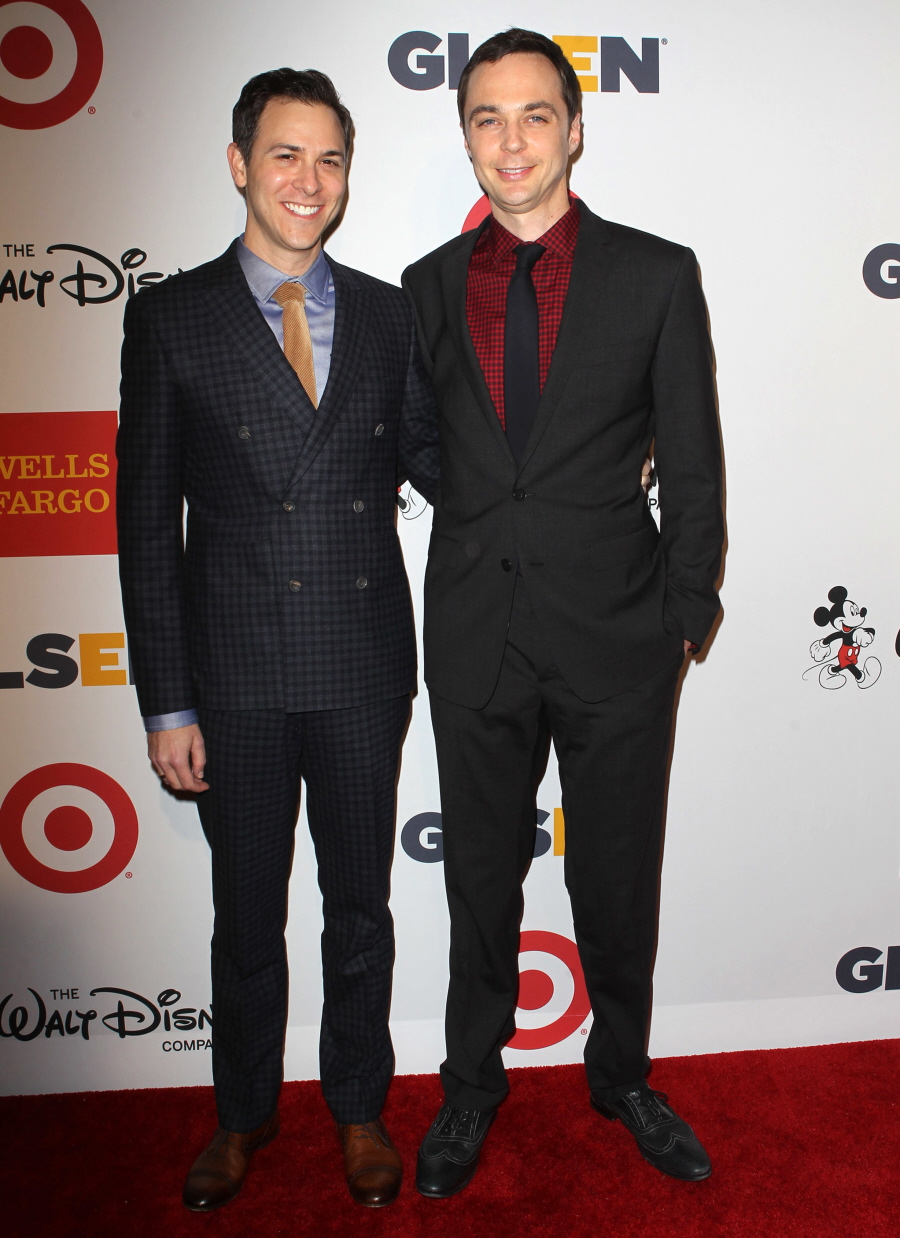 Jim Parsons is gay. Is that shocking? Probably not. Jim doesn't talk about his sexuality very much at all, but over the past few years, he has made the occasional reference to his long-term partner, Todd Spiewak. Todd and Jim have been together a while, and the tabloids have run a few stories about whether they'll ever get married too (because the tabloids have started wedding-baiting gay couples regularly too). I think Todd sometimes comes to Jim's big Hollywood events, but it's rare that they actually pose together. On Friday though, Jim and Todd walked the red carpet in Beverly Hills for the GLESN Respect Awards, and Jim accepted the "Inspiration Award".
Jim Parsons continues to show his pride for boyfriend of 10 years, Todd Spiewak. The Big Bang Theory actor opened up about his relationship with Spiewak while being honored at the GLESN Respect Awards at the Beverly Hills Hotel in Beverly Hills, Calif., on Friday, Oct. 18.

"It was surprising to hear that we were getting an inspiration award. We feel very average, we feel very normal," the 40-year-old star told Us Weekly at the event. "We really do. The strange stuff is the Hollywood stuff we have to walk through, not the gay stuff we have to walk through."

Parsons received the Inspiration Award by LGBT young advocacy group GLESN and was taken back by the whole idea of it. "It's very moving. It's very surprising and I think once we got over the shock of it, we were able to feel the honor of it," he explained.

An eyewitness revealed to Us that the couple looked absolutely smitten as they both answered questions on the red carpet. "Jim and Todd are very cute together," an onlooker told Us. "When Jim [was] talking, Todd [was] looking at him the entire time with a big proud grin on his face."

Once on stage to accept the award, Parsons told the crowd that he doesn't consider himself an activist. Instead, the true aspirations are like GLESN's student ambassadors.

"I've never considered myself an activist. I've never considered my relationship with Todd to be an act of activism," he said of his relationship. "Rather simply, it's an act of love, coffee in the morning, going to work, washing the clothes, taking the dogs [out]—a regular life, boring love."

One month earlier, the CBS star thanked Spiewak at the 2013 Primetime Emmys while accepting the award for Best Actor in a Comedy Series. "[Thanks] to my favorite person on the planet, Todd Spiewak," he said on stage, as his costars Kaley Cuoco and Mayim Bialik cried in the audience.
I really don't think that's false humility on Jim's part – he truly isn't much of an LGBT activist. But it's nice that Jim feels comfortable enough these days with his place in Hollywood that he doesn't feel the need to invent a girlfriend or something. In fact, I think this is less about Jim's sexuality and more about him being incredibly private in total. Also: I'm still shocked that he's 40 years old!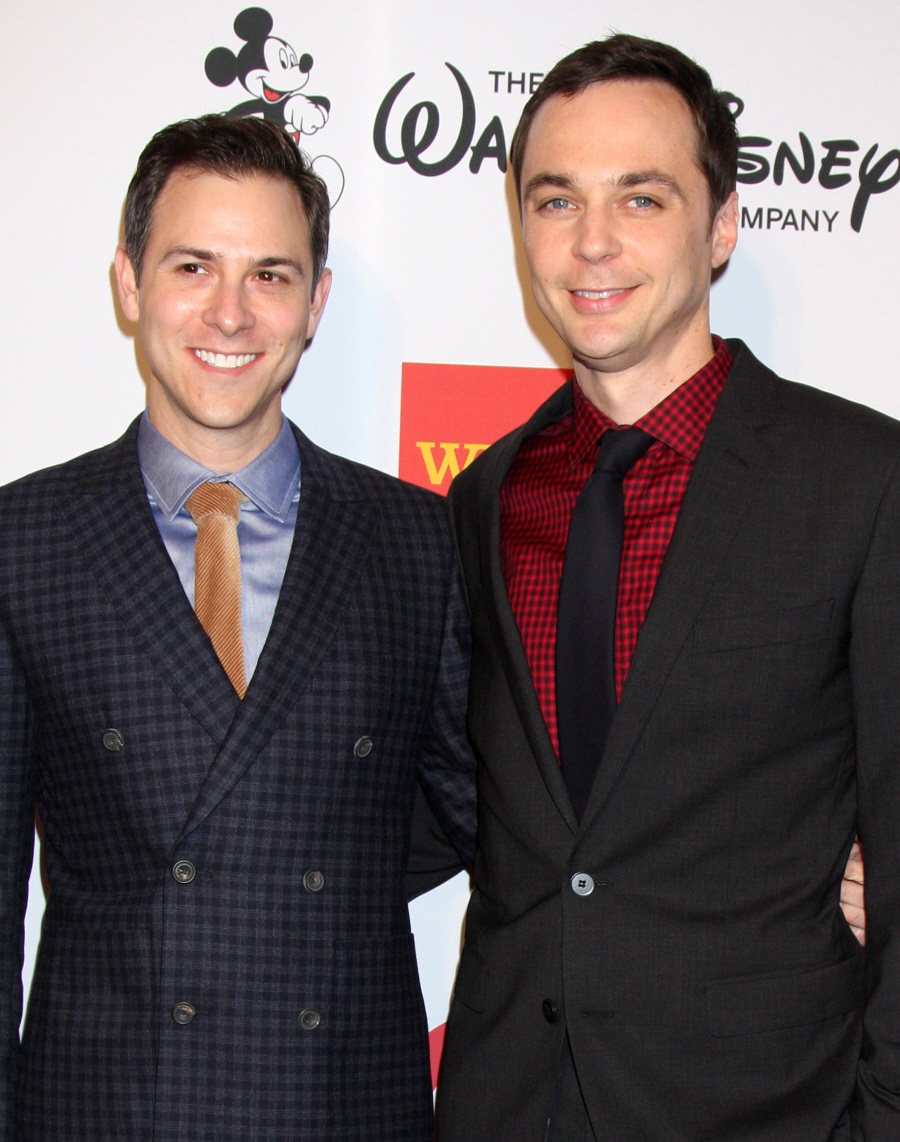 Photos courtesy of WENN.